Introduction
BMW was a firm quick to join the electric car market back in 2013 with its i3 – a funky hatchback that remains on sale today, and which still feels fresh and modern. But although it had an EV on sale many years before other manufacturers, after this it all fell quite silent. 
Until now that is when BMW is launching a raft of new EVs in this growing market. Though you'll have heard about the radical new i4 and iX, you might not be quite so familiar with the iX3, which arrives on sale before those other two cars. 
It's one of the more 'conventional' BMW models, not least as it shares styling with the regular X3 – which can be had as a petrol, diesel and plug-in hybrid – but gets a closed-off grille, aerodynamic wheels and subtle blue badging. But next to rivals like the Audi e-tron and Jaguar I-Pace, is the iX3 good enough to take the crown?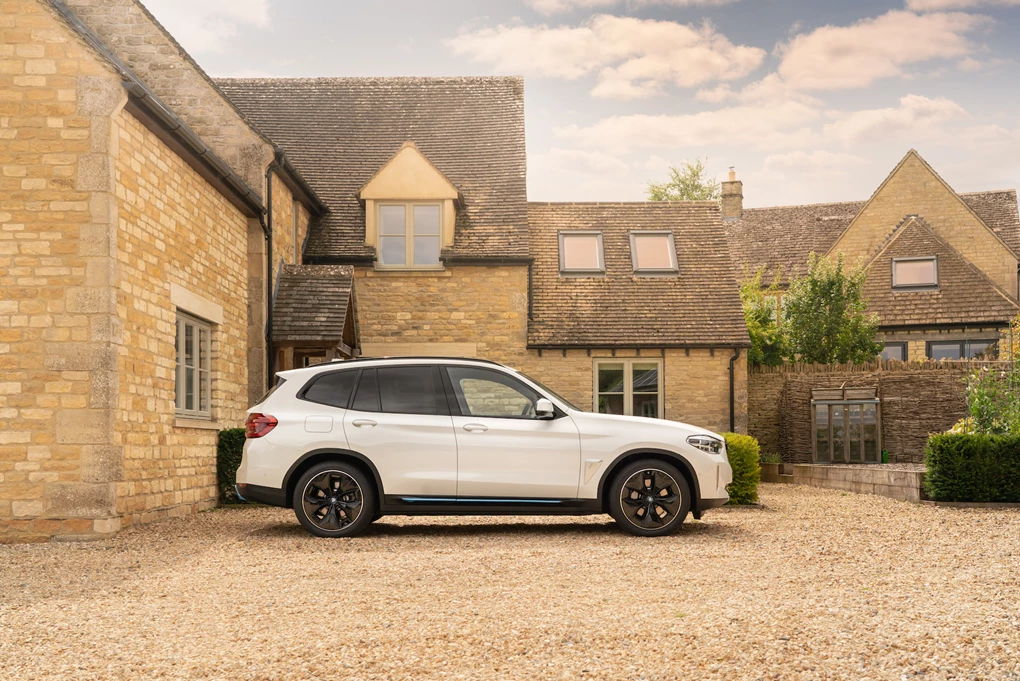 Performance
As we've mentioned, the standard X3 is available with a range of other powertrains, but with the iX3, there's just a single setup.
Featuring an electric motor serving up 282bhp and 400Nm of torque to the rear wheels, the iX3 can manage 0-60mph in a respectable 6.6 seconds and hit a top speed limited to 112mph. 
BMW also uses an 80kWh battery – of which 74kWh is usable – which allows for an electric range of 285 miles, according to BMW. It's certainly more efficient than the Audi e-tron 55, which despite packing a larger 95kWh battery, can only manage 261 miles from a charge. 
The iX3 can also charge at speeds up to 150kW, meaning that an 80 per cent charge can take as little as 34 minutes.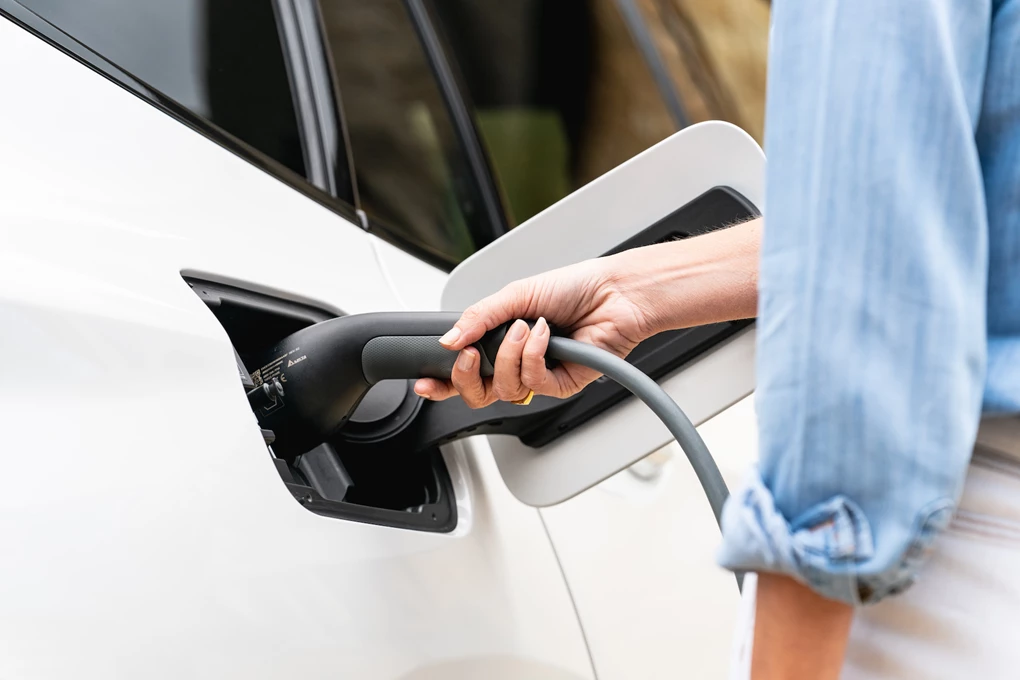 Ride and handling
For those that don't want an electric car to feel too alien to what they're used to, the iX3 is a great option. Retaining a familiar driving position from the standard X3, conventional gear selector and straight dials, this is a fuss-free EV that doesn't need gimmicks to impress. 
Out on the road it's an impressively calming and relaxing driving experience, and actually makes it preferable to the petrol, diesel and hybrid versions of this SUV. The pace on offer is excellent too, and makes it seem quicker than the figures on paper suggest, meanwhile speedy charging means that if you're on a long journey and find a rapid enough charger, you won't need to be parked up for long.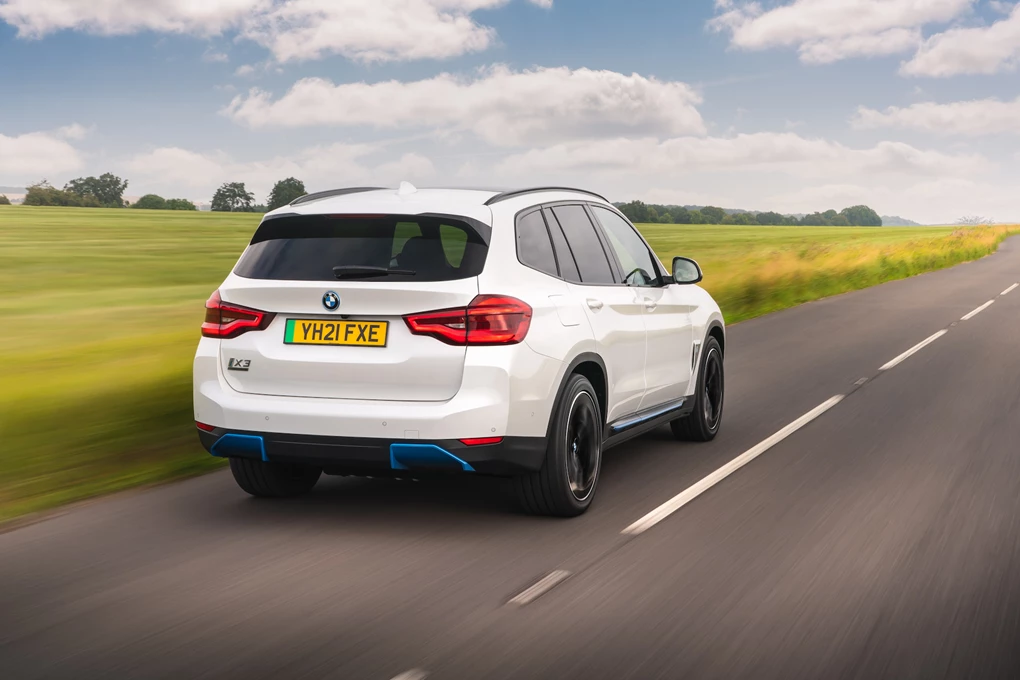 Interior and equipment
While the iX3 doesn't use BMW's latest switchgear inside, this is still a fine interior with impressive attention-to-detail and superb material quality. A clear digital dials system and widescreen touchscreen are both very easy to use too, while a raft of blue accents – such as around the badge, gear selector and start button – make the cabin different enough from a normal X3. 
Though unlike some rivals, the iX3 uses a conventional platform, it's still a roomy SUV that will be appealing to families. The cabin offers plenty of space for passengers, while the 510-litre boot is a useful size, and increases to 1,560 litres once the rear seats are folded.
Two trim levels are available on the iX3 – M Sport and M Sport Pro. Standard equipment includes leather upholstery, electric and heated seats, wireless smartphone charging and a large digital dials and touchscreen as standard. 
Upgrade to the 'Pro' model to get a head-up display, Harman Kardon sound system, self-parking functionality and keyless entry. You also get BMW's 'IconicSounds Electric', which is a special sporty noise created by German composer Hans Zimmer to enhance the driving experience of the iX3.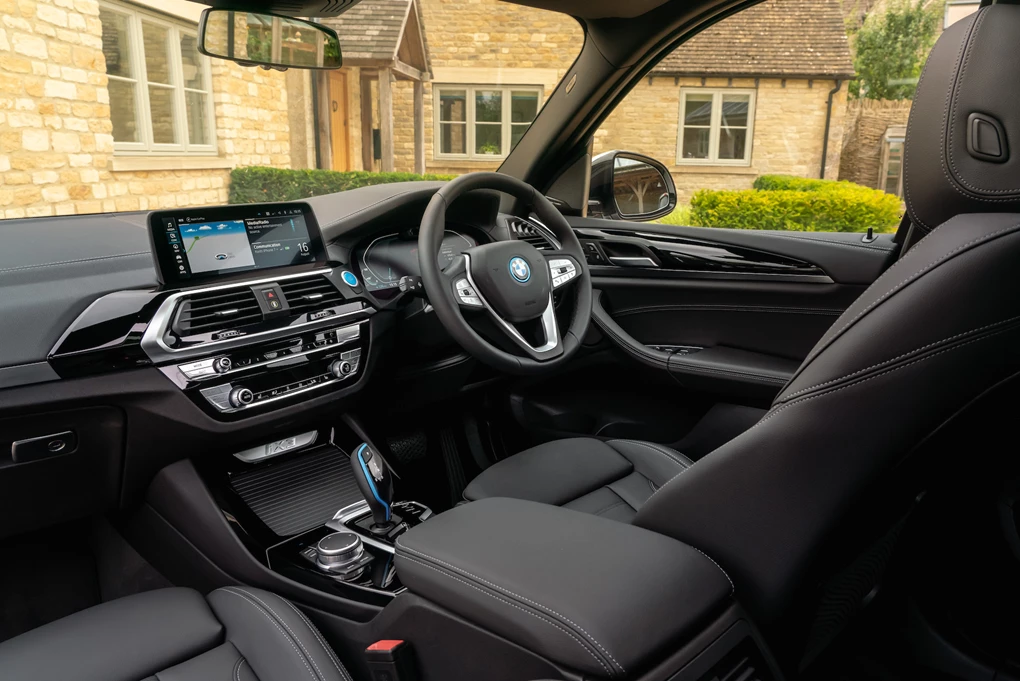 Cost
As with any electric SUV, the iX3 commands a chunky premium over standard petrol and diesel cars, with the line-up starting from £59,730 and £62,730 if you want the higher-spec Pro model. Given the price of the car anyway, we'd recommend upgrading to the range-topping model, which is predicted to be the most popular. 
It's also priced favourably next to rivals, with starting prices of both the Jaguar I-Pace and Mercedes EQC around £5,000 more expensive, while an Audi e-tron with a similar price will have a considerably shorter range than the iX3.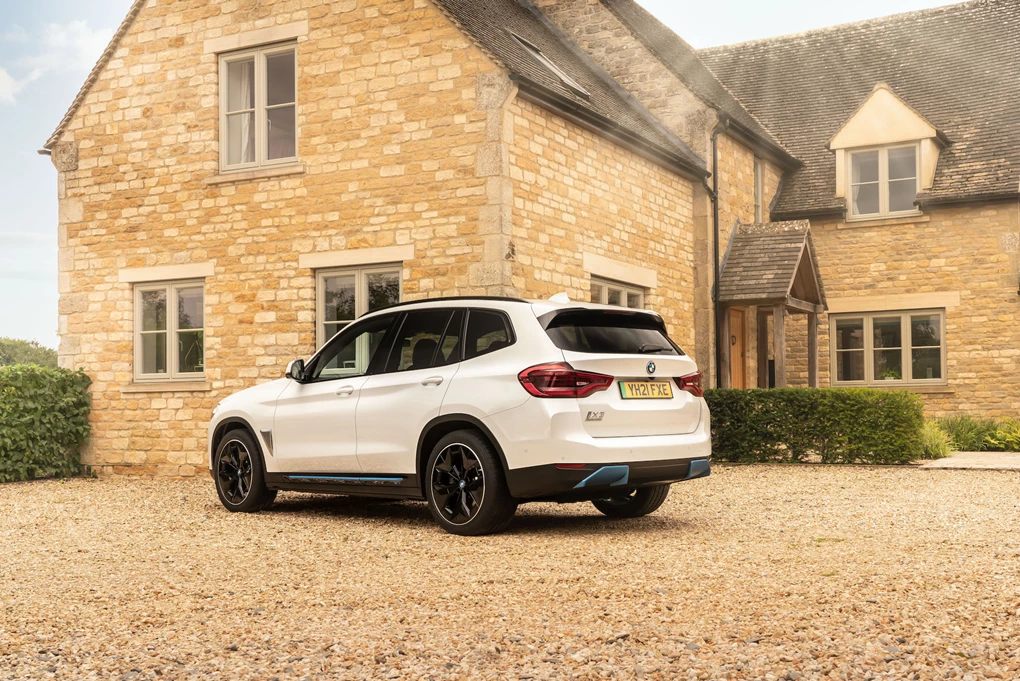 Verdict
Though it might have taken some time for BMW to launch its new breed of electric cars, the iX3 is a really polished product. 
The flexibility, speedy charging and long range offered by its powertrain get it off to a great start, while also offering a roomy interior and impressive build quality. So the iX3, along with BMW's other upcoming EVs, show that there is plenty to be optimistic about.
Enquire on a new BMW iX3