Introduction
In BMW's previous hot hatch – the M140i – the German manufacturer had a trick up its sleeve as it was the only rear-wheel-drive model in its sector, while featuring a large six-cylinder petrol engine to provide the thrills.
Some may therefore turn their nose up at this new M135i then with its new 2.0-litre petrol engine, while BMW has controversially also made it all-wheel-drive for the first time as well. Though with a whole host of chassis improvements and the bulk of power being sent to the front wheels, it's not set to have diminished the fun.
Elsewhere on this new model it features a far bolder and more aggressive look in-fitting with the latest breed of BMWs, as well as improved tech, a more spacious interior and the list could go on…
But is this a positive change, or will you be left hankering for the old M140i? It's time to find out…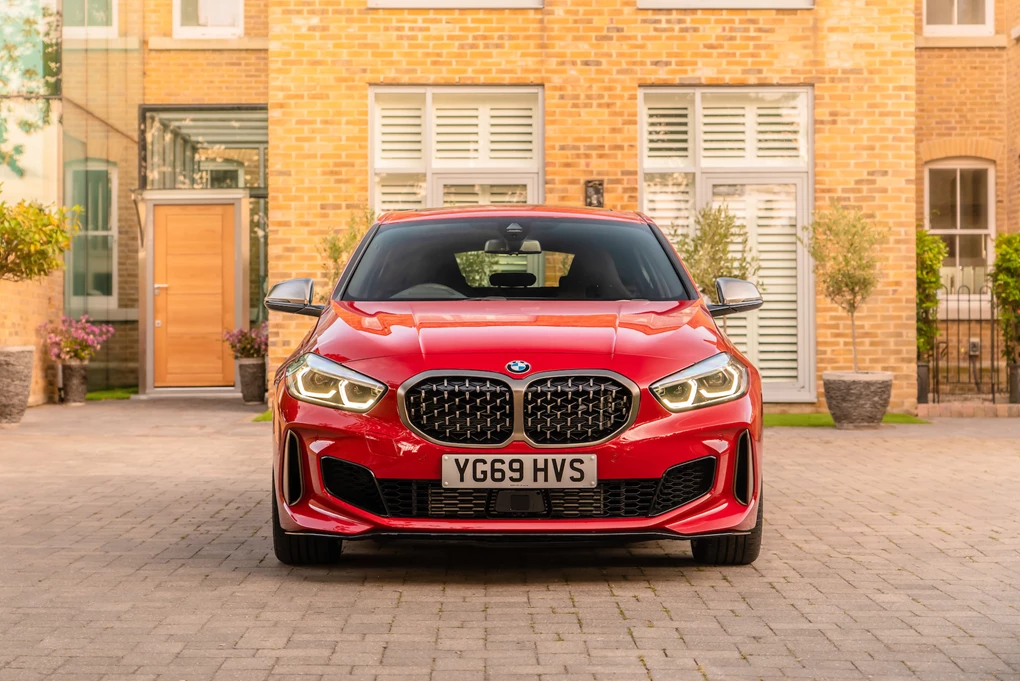 Performance
The underpinnings will be the most notable changes for most buyers looking at the M135i.
While it might have lost two cylinders, it's the most powerful four-cylinder 2.0-litre petrol engine – producing 302bhp and 450Nm of torque. It's shared with the Mini Clubman JCW, and automatically comes paired to an eight-speed Steptronic Sport automatic transmission and xDrive all-wheel-drive – bringing it in the same ballpark as the Mercedes-AMG A35, Audi S3 and Volkswagen Golf R.
On paper it's slower than the old M140i, though thanks to the superb all-weather traction, it rarely feels that way. The sprint from 0-60mph takes just 4.6 seconds, and it would reach a claimed top speed of 155mph.
While BMW claims it'll return up to 35mpg, if you intend to access much of that performance, you'll struggle to see anywhere near 30mpg.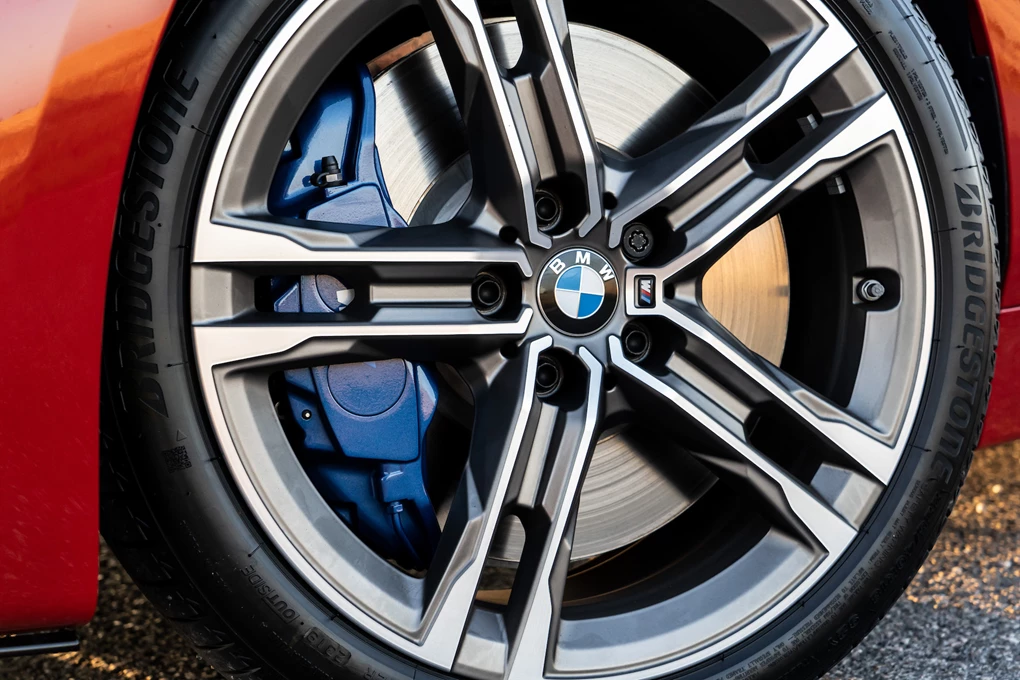 Ride and handling
The switch to a more stable all-wheel-drive system might mean that this new BMW is not quite as thrilling as the old version, though few cars at all price points could match the M135i's pace on a twisty back road. It changes direction at a remarkable pace, with relatively weighty steering making it easy to place through the corners. The gearbox can be a bit slow to respond in the standard 'Comfort' driving mode, so we'd advise putting it into 'Sport' for it to be extra responsiveness.
The ride is also excellent for a hot hatch, with BMW finding a great balance between sportiness and comfort. It would be a great hot hatch to live with on a day-to-day basis.
The engine also isn't quite as vocal as the last model, though a sports exhaust and a rather convincing engine note pumped through the speakers (not uncommon these days) helps to provide the soundtrack.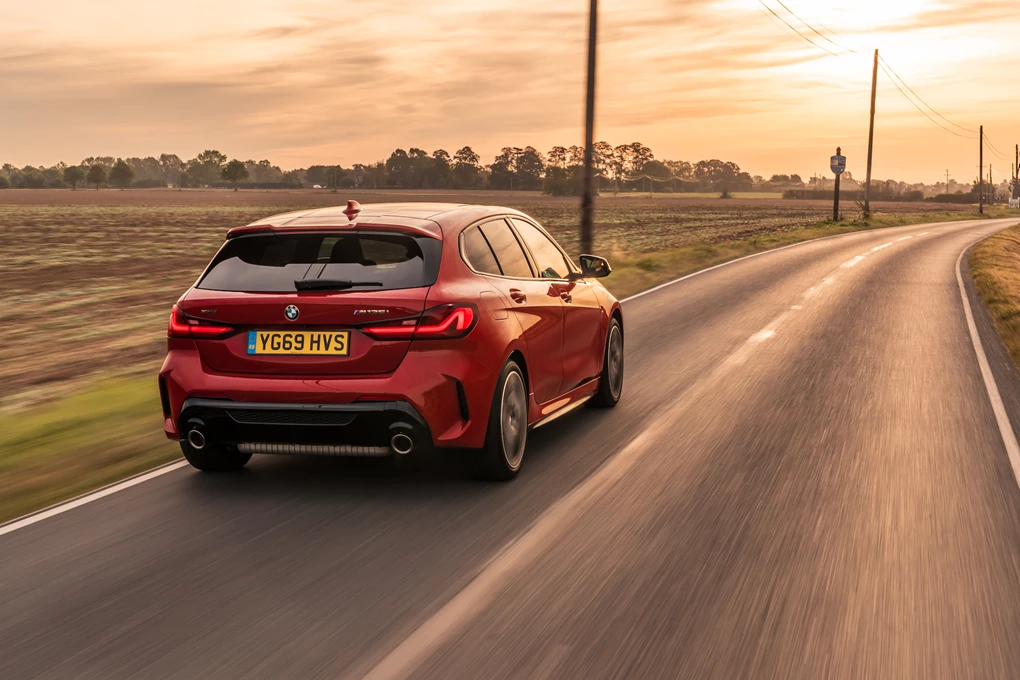 Interior and equipment
Even as the old 1 Series approached the end of its lifetime, it continued to have one of the best cabins around.
And BMW has really elevated this on the latest model, which easily has one of the most appealing interiors in its class. From the sharp large touchscreen, which can also be operated using voice with the words 'Hey BMW' or with a rotary controller, to the incredibly comfortable Alcantara and leather suede seats, this is a superb place to spend time.
The ergonomics are an absolute delight, with all dials being easy to read. The wireless Apple CarPlay smartphone mirroring is also superb – automatically connecting each time you return to the car.
While BMW has increased the spaciousness on this new car, it continues to remain not an especially practical choice. The 380-litre boot is equal to rivals, though a narrow opening limits the usability.
The M135i is only offered in one high-spec trim, and few will be disappointed with the standard kit. LED headlights, a 10.25-inch touchscreen, heated front seats and 18-inch alloy wheels are just a few highlights.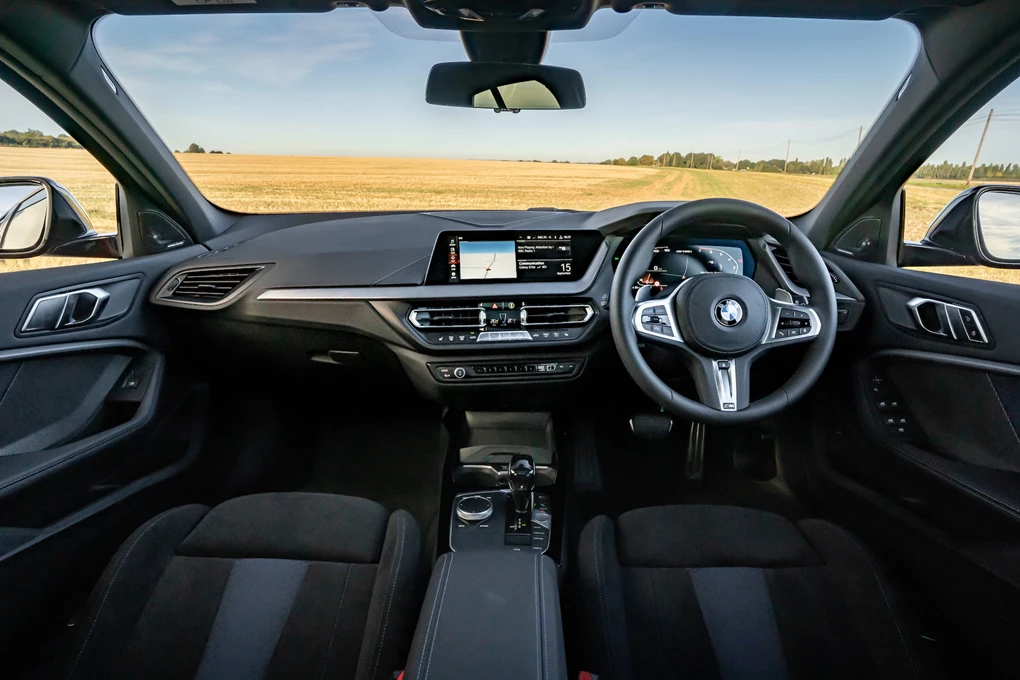 Cost
Being the flagship BMW 1 Series, it's not surprising that this isn't an especially affordable model. Prices start from £36,430, meaning that this is quite a pricey model, though on par with other premium rivals. However, just be careful of adding a few select options, as BMW's extensive list means that the price of this M135i can quickly creep to beyond £40,000.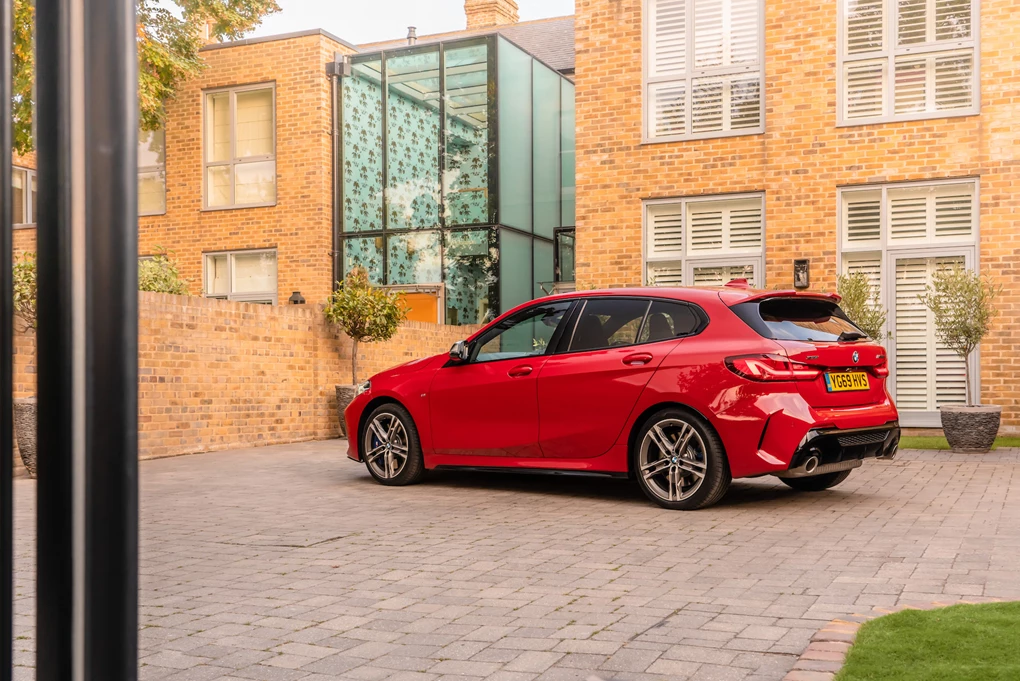 Verdict
BMW might have radically changed the formula of its hot hatch on this latest M135i, but we reckon it's one that has paid off. The slight lack of driver enjoyment will be easily offset by many drivers thanks to its impressive straight-line performance, superb interior and comfort.
It might lack the sparkle of other more focused hot hatches, but we reckon there are few better models in this class that would be as easy to live with.