Introduction
BMW has pretty much every niche covered, but not wanting to be outdone by Mercedes with its CLA and Audi with its A3 Saloon, the firm has a new kid on the block in 2020 – the 2 Series Gran Coupe.
Being based on the latest 1 Series hatch, the model is a bold and practical family car that will be a rarer and less expensive alternative to the 3 Series. It's worth noting that the regular 2 Series Coupe and Cabriolet versions are still based on the previous 1 Series.
Already on this new 2 Series Gran Coupe, you can choose it as a sporty M235i variant. This brings with it a punchier engine, as you might expect, as well as technical upgrades and revised styling to add additional performance appeal.
But is it worth the extra spend over a regular 2 Series Gran Coupe, and would you be better off with a different sporty BMW instead? It's time to get behind the wheel.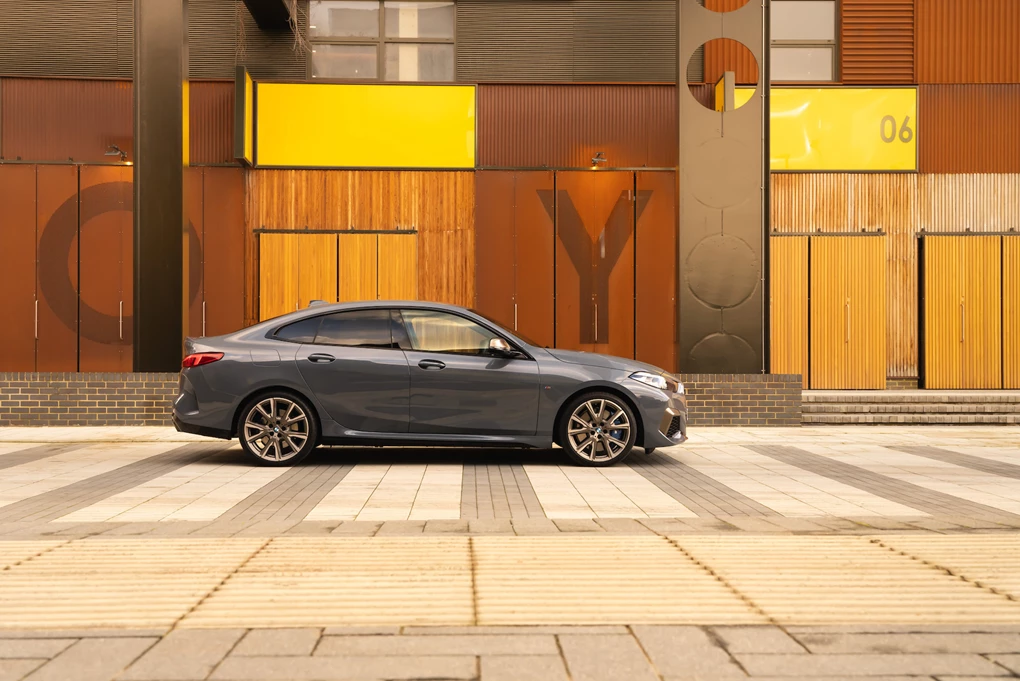 Performance
With the regular Gran Coupe, you can choose it as a 138bhp 1.5-litre petrol (218i) or a 187bhp 2.0-litre diesel (220d), but this M235i utilises a 2.0-litre inline four-cylinder petrol engine mated to an eight-speed automatic gearbox.
It's certainly not lacking in power, with the unit producing a healthy 302bhp and 450Nm of torque – allowing for a 0-60mph time of 4.7 seconds and a top speed of 155mph. It's certainly deserving of the 'M' badges plastered over it, and it's clear this just isn't a trim level, as the engine has been given new pistons, a larger turbocharger and optimised cooling.
While efficiency isn't likely to be at the top of the agenda, the M235i shouldn't be too costly to run – BMW claiming it will return around 40mpg, with CO2 emissions of 162g/km.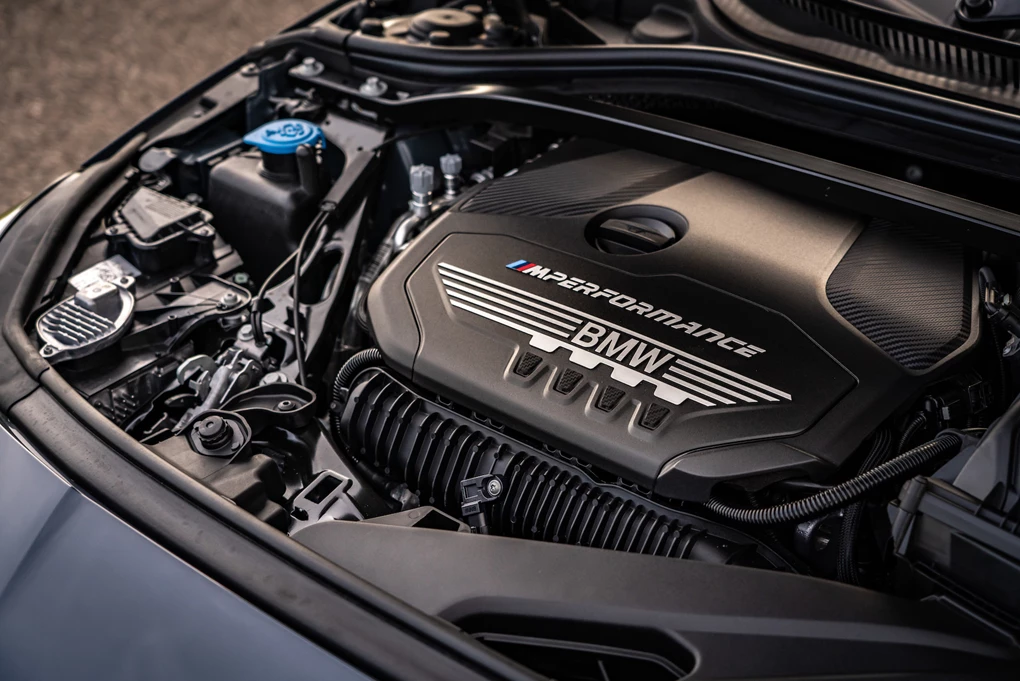 Ride and handling
BMW's built itself a name for offering models that are great to drive, and the M235i certainly doesn't disappoint. It's more than quick enough, while it has a good soundtrack to it – helped by an occasional crackle from the sports exhaust.
Even regular 2 Gran Coupes drive well, and thanks to the all-wheel-drive system and limited-slip differential, this M235i can change direction with minimal fuss, really impressing through the corners. The ride quality is also excellent – proving to be stiff enough that the car doesn't roll through the corners, but also being smooth on rougher roads. It also means it's surprisingly capable on longer journeys, too.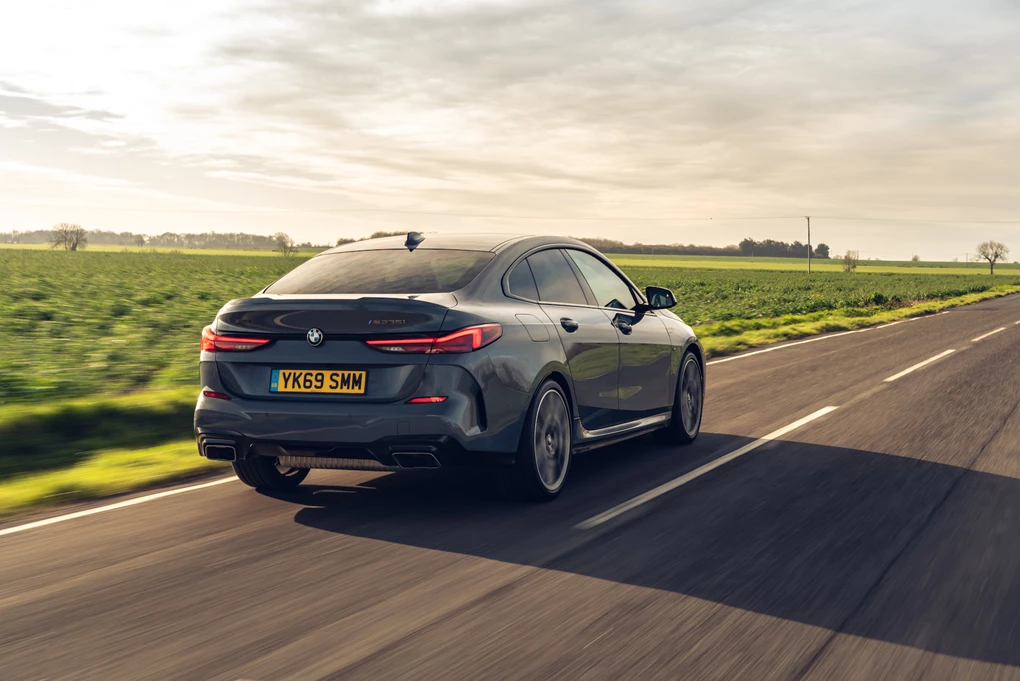 Interior and equipment
The cabin of the M235i is a great place to spend time – especially up front where it's most roomy and you're treated to the superb large touchscreen that's angled towards you. It remains one of the best infotainment systems in the business, and is very responsive, easy to use and houses all kind of connectivity features. The material quality is also superb throughout. Some might wish the cabin of this hot model was a bit more different to regular versions, though you get excellent sports seats and an M steering wheel.
In terms of space, the extended body means there is more kneeroom than in the 1 Series, though the sloping roofline means headroom isn't especially generous for taller adults in the rear. While the boot might be larger in terms of space than the 1 Series, too, the saloon-like shape actually means it's not as useful.
With the M235i sitting at the top of the line-up, standard equipment is generous. It builds on the M Sport, which itself comes with leather upholstery and a 10.25-inch touchscreen, heated front seats. The M235i gains 18-inch alloy wheels, a sportier styling kit, Alcantara sports seats and the beefier engine.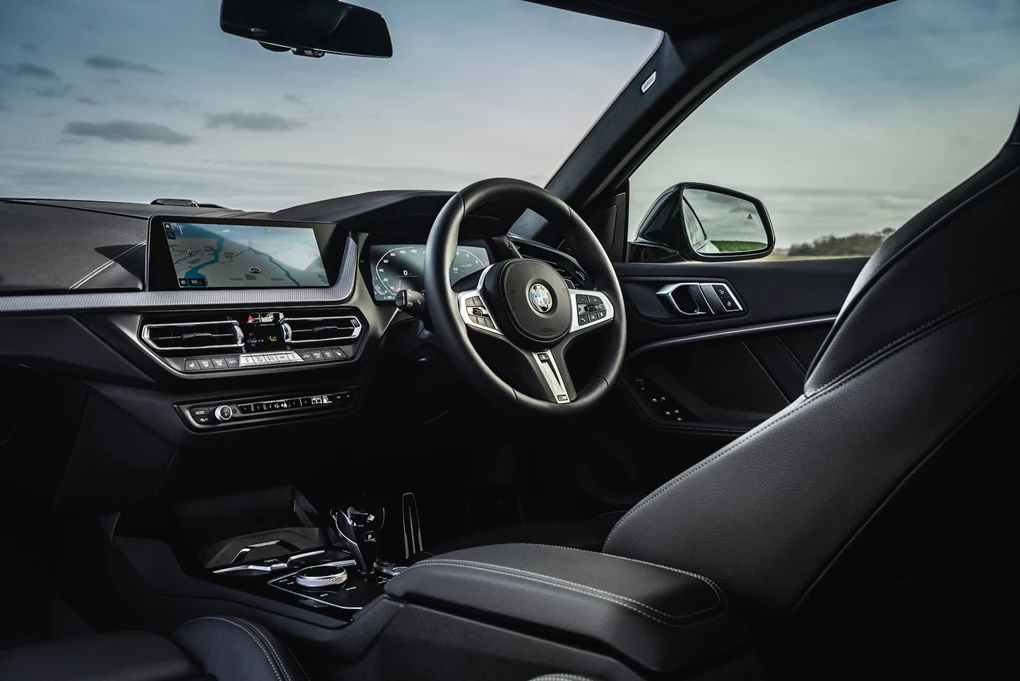 Cost
Given the levels of standard kit and performance on offer on the M235i, it's actually not that bad value for money. Prices start from £37,780, so it's most certainly not cheap, but at just £810 more expensive than the M135i, it's not as expensive as some might think.
However, on top of the price of the car, it's available with a whole multitude of optional extras. Choose these carefully, though, as otherwise you could have an M235i easily costing over £40,000.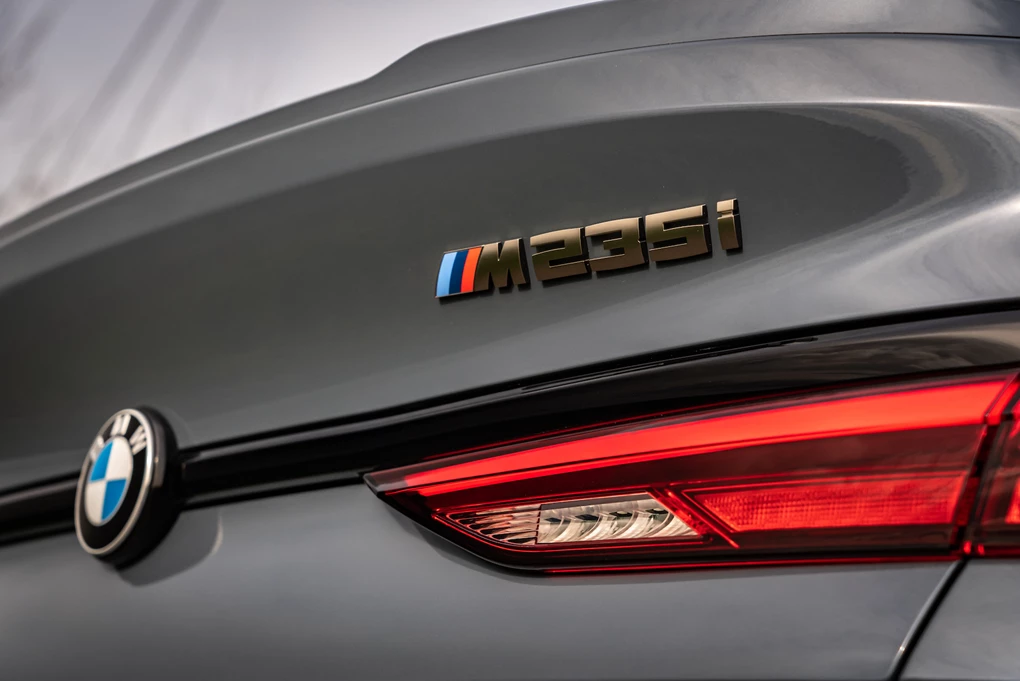 Verdict
The BMW M235i Gran Coupe is a really rather attractive package. It's both easy to live with and offers great performance and an enjoyable driving experience as well.
While the styling won't please all tastes, and the M135i hatch is arguably a more enticing package, this is a great affordable performance model.
Enquire on a new BMW M2 Gran Coupe