Introduction
Back in 2008 when BMW pulled the covers off its new X6, the German manufacturer essentially had the then-niche coupe SUV market all to itself. While many didn't admire the styling at first, it's something that's proven increasingly popular with buyers.
BMW has since launched a smaller X4, while Mercedes, Audi and Porsche have since brought out newer rivals to compete against this BMW.
Now in its third-generation, BMW has completely revitalised its X6 to make sure it can continue to impress. The design remains as controversial as ever, while BMW has somehow made the car even bigger, while the option to have the kidney grille illuminated is an interesting touch.
As it's essentially an X5 underneath, it means you benefit from that car's impressive infotainment system and latest choice of engines. But is all this enough to beat the latest Porsche Cayenne Coupe and Audi Q8? It's time to find out…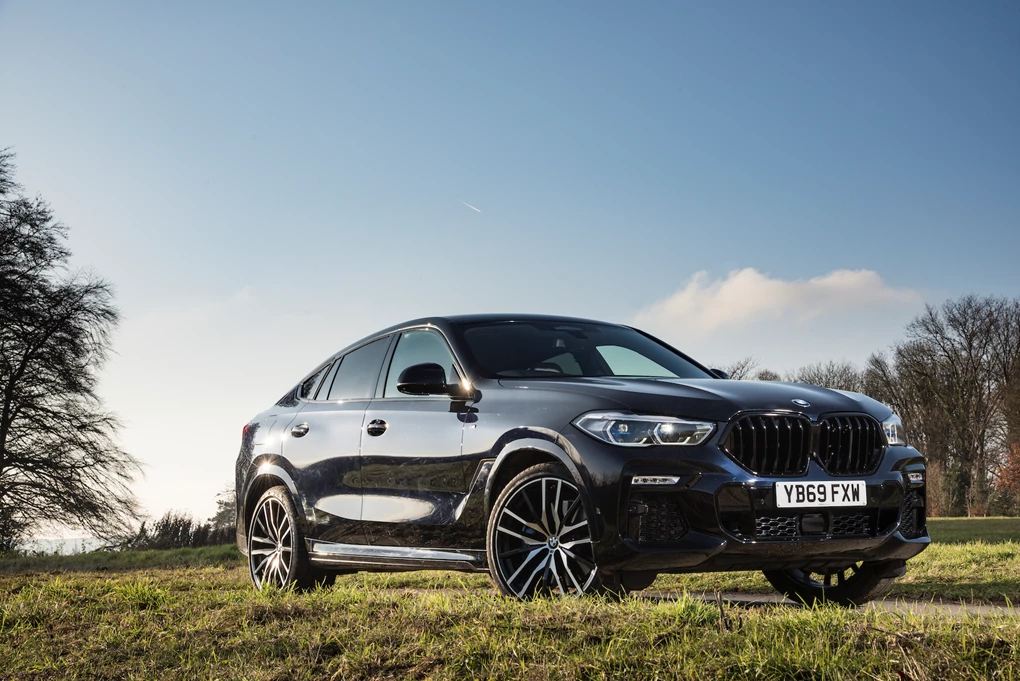 Performance
The current engine choice is between two petrols and two diesels. The xDrive 30d diesel is the entry-level option – featuring a 261bhp 3.0-litre unit, while the xDrive 40i is the most affordable petrol option with its 335bhp 3.0-litre unit.
Powering our test car though is the most powerful diesel – something that offers the best of both worlds with its mix of performance and (relative) efficiency. It's a six-cylinder 3.0-litre diesel unit, badged as the M50d, which pushes out 395bhp and a monstrous 760Nm of torque, which means it can accelerate from 0-60mph in a rapid five seconds, while reaching a claimed top speed limited to 155mph.
But it's surprisingly efficient in the process, too, managing up to 40.9mpg and CO2 emissions of 181g/km.
If you're wanting the most powerful option, though, try the M50i, which utilises a 4.4-litre V8, and manages 0-60mph in a rather rapid 4.1 seconds. All-wheel-drive and an eight-speed steptronic automatic gearbox feature on every engine.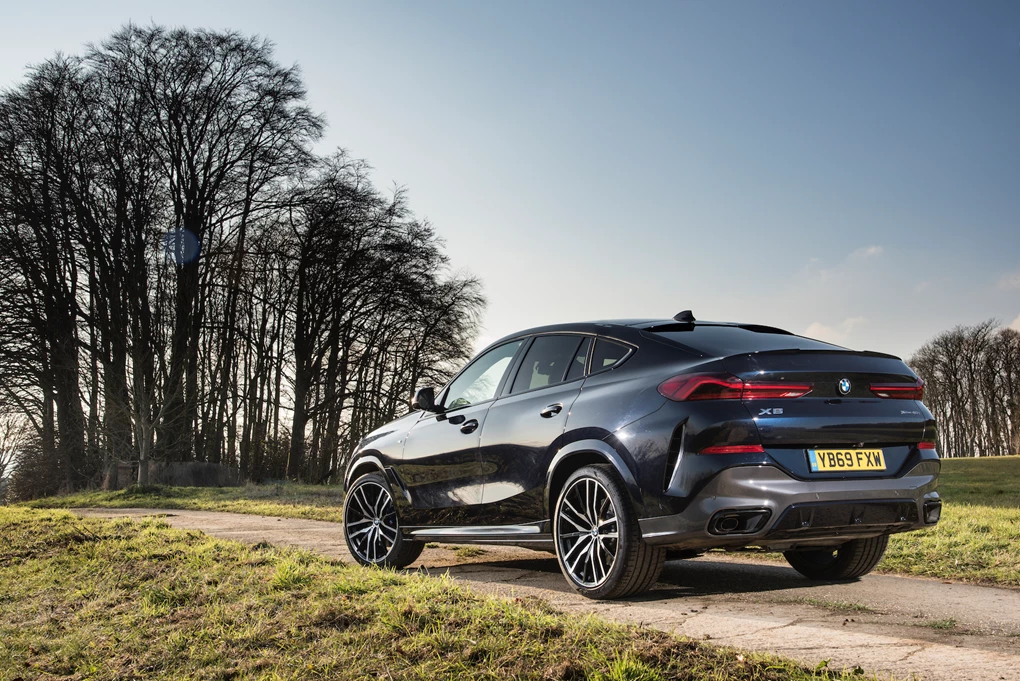 Ride and handling
BMW has always pitched the X6 as a slightly sportier alternative to the X5, and this remains the case – feeling sharper to drive and generally handling better, though there isn't much between them.
Aside from that, though, it feels similar to the X5, but there isn't much wrong with that. The ride is comfortable enough – even on our test car's giant 22-inch alloy wheels – and it sticks well to the road for what is a large and hefty SUV. This M50d configuration is a superb choice, too, delivering a superb mix of rapid performance, with remarkable efficiency for a big powerful diesel engine. A Porsche Cayenne Coupe is a more involving car to drive, though.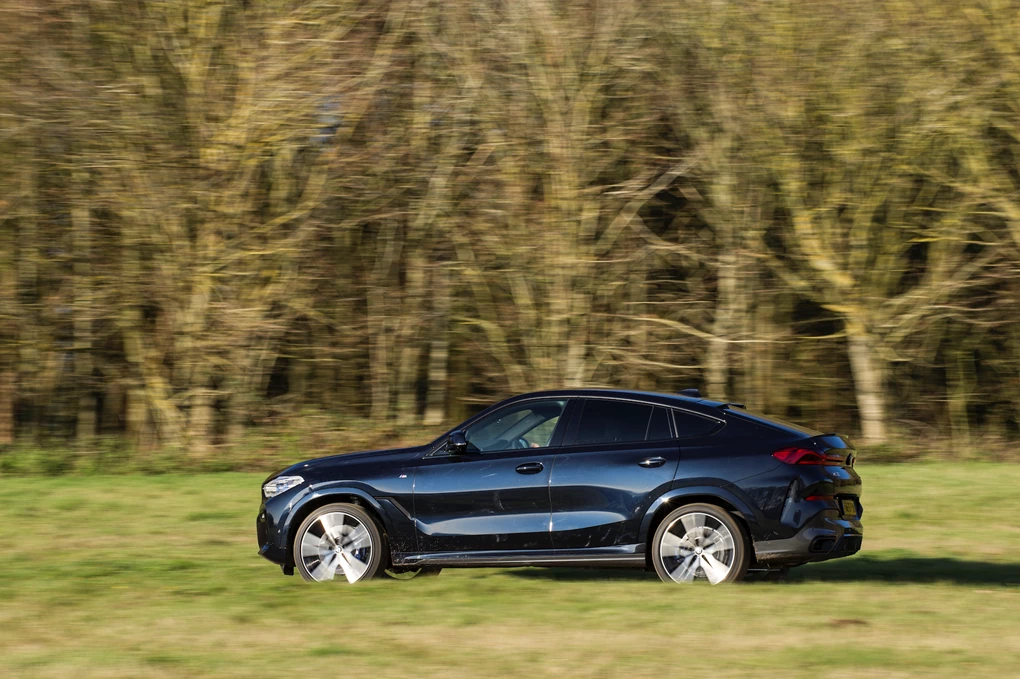 Interior and equipment
The increased dimensions of the latest X6 thankfully aid spaciousness, which means the model is bigger and more versatile inside than ever before. While the sloping roofline unsurprisingly eats into the boot space, it still leaves plenty of space there, just not quite as much as the X5. It's worth noting that rear space remains generous, too.
Elsewhere the X6's interior is typical high-end BMW fare, meaning a superbly classy and well-built interior features. It also features BMW's latest iDrive infotainment system, which id displayed on a large touchscreen, along with a fantastic digital cockpit.
Three trim levels are offered on the X6 – Sport, M Sport and M50d/M50i.
Standard equipment is very generous, with Sport models featuring 19-inch alloy wheels, adaptive LED headlights and a huge 12.3-inch touchscreen. Heated sports seats, self-parking and a full leather interior are other highlights.
M Sport brings 21-inch alloy wheels and the full M bodykit that buyers love, which certainly makes it look the part next to the regular model.
Meanwhile the top-spec M50d or M50i models feature some performance tweaks – namely an M Sport differential and a sports exhaust system. Other added features include 22-inch alloy wheels, adaptive suspension and a Harmon/Kardon sound system.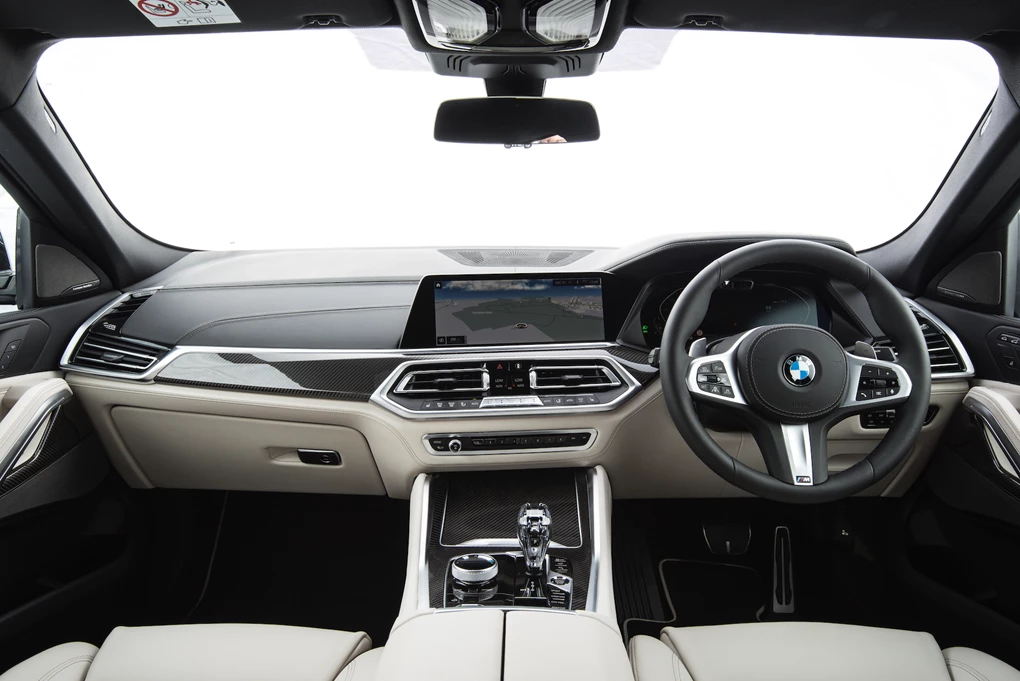 Cost
All this bold styling, performance and luxury adds up on the X6, and its starting price isn't particularly low, with the range kicking off from £59,140. That does, however, make it noticeably cheaper than the Audi Q8 and Porsche Cayenne Coupe, while at just £1,500 more expensive than the X5, it's perhaps not quite as expensive as you might think.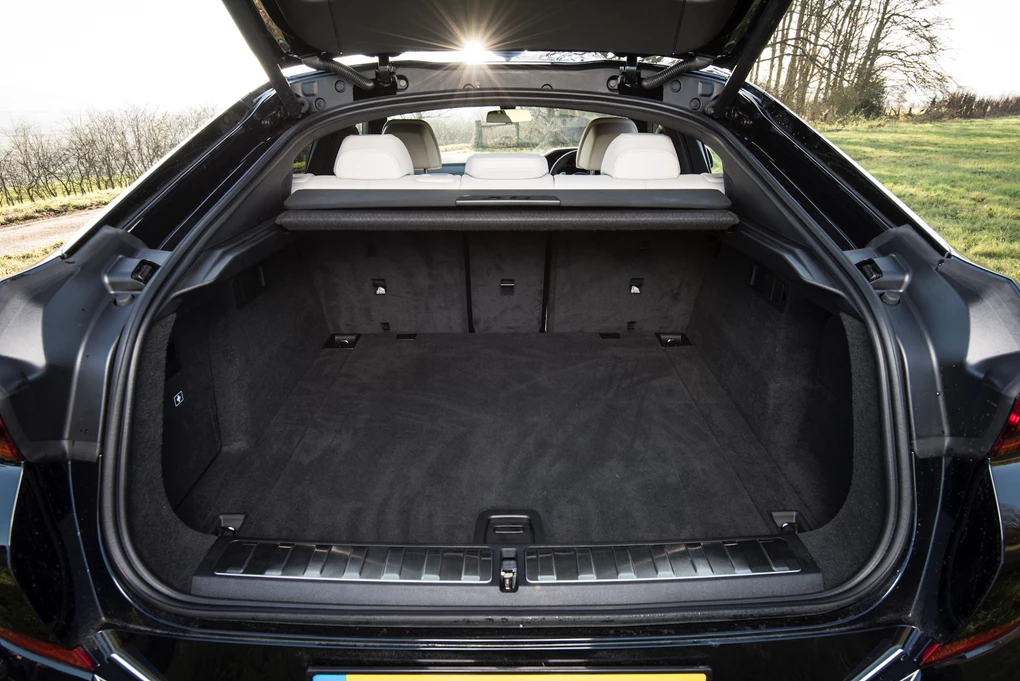 Verdict
The X6 is a car that you'll either love or hate. On paper, it doesn't look great with its compromised practicality and more expensive list price than the car it's based on. That logic could apply to any coupe SUV, though.
However, this new model is less cumbersome, better to drive and has one of the best interiors you'll find in any SUV. Add in the excellent M50d diesel engine fitted to our test car and it's a surprisingly appealing choice.