Introduction
Citroen is a manufacturer not frightened to do things a bit differently to other firms, with the brand often prioritising funky design and comfort over trying to be as 'sporty' as possible.
And, providing you're not looking for the performance thrills, it usually succeeds, with the brand's C5 Aircross SUV proving a hit since its introduction in 2018. 
So far, though, this striking high-riding model has only been available with traditional petrol and diesel engines, but that's just changed with the introduction of a new plug-in hybrid – the brand's first model of this type. 
Set to kick off this French brand's bold electrified offensive, does the C5 Aircross have what it takes to compete in the increasingly competitive hybrid SUV class?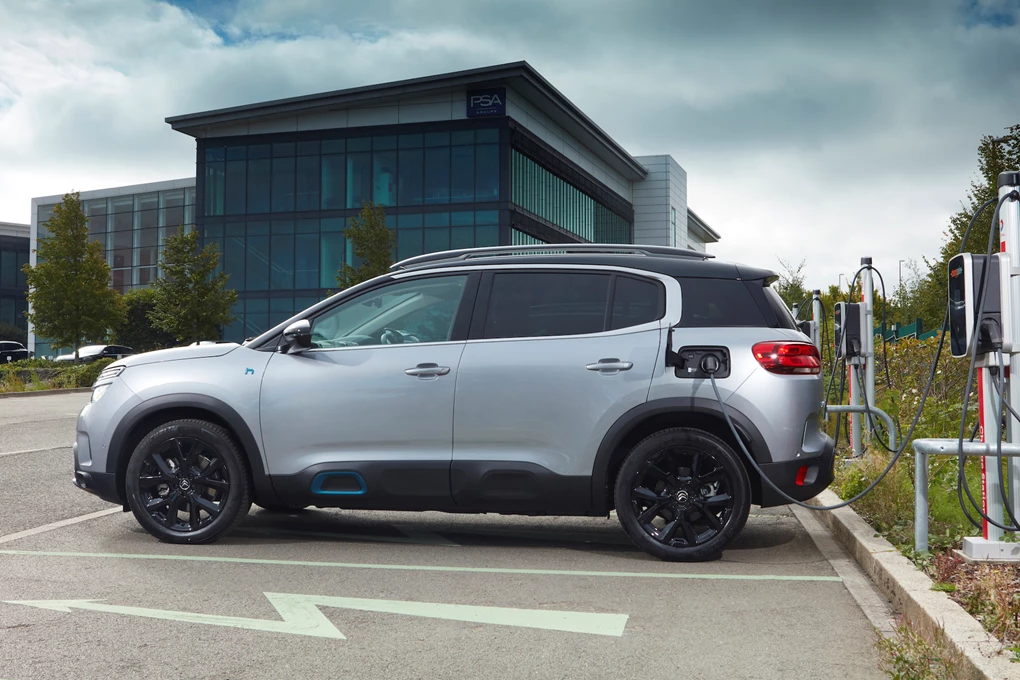 Performance
While this might be a powertrain new to the Citroen range, it's one that's already available in sibling models from Peugeot and Citroen. 
Combining a turbocharged 1.6-litre petrol engine with an 80kW electric motor, it makes the Hybrid the most powerful Aircross you can buy. It makes 222bhp in all, and allows for a 0-60mph time of 8.5 seconds, though it's not particularly focused on performance. It comes with an eight-speed automatic gearbox, with power being delivered to the front wheels. 
A 13.2kWh battery is also used, with Citroen claiming it can travel for up to 40 miles on electricity, though our winter testing failed to get more than 30 miles from the battery. Charging it up takes just under two hours using a 7kW wallbox or public charger, too. 
And if you do charge regularly, there's scope for some impressively low running costs, with Citroen claiming it'll return 222mpg, with CO2 emissions of 32g/km. A benefit-in-kind percentage of 10 per cent also makes it an appealing company car option.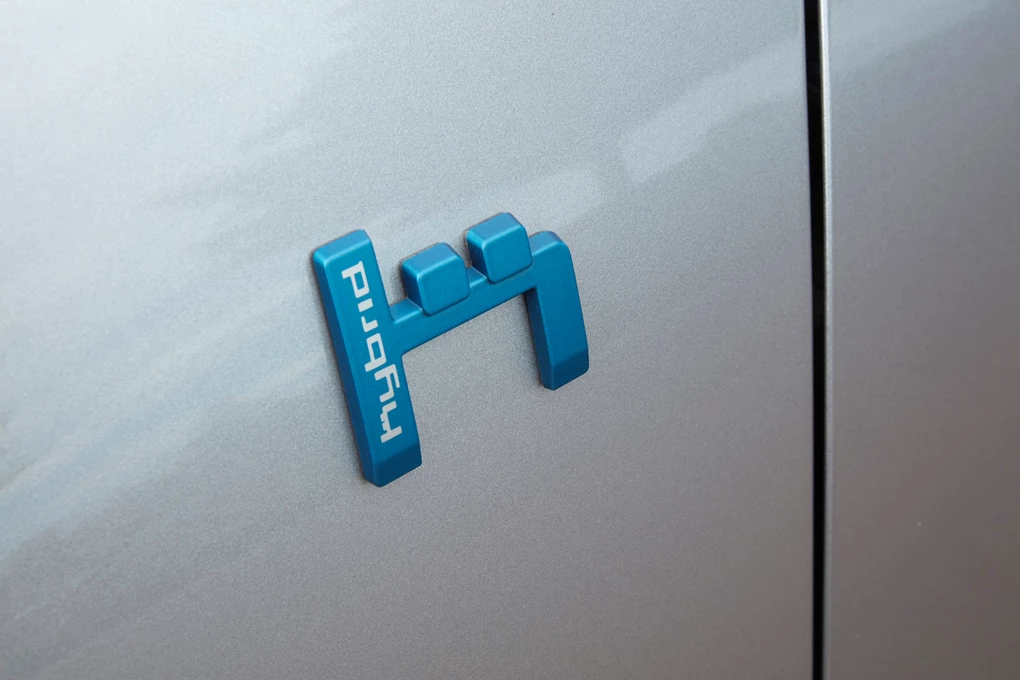 Ride and handling 
One of Citroen's priorities is comfort, and it's something the manufacturer usually gets pretty spot on, with a softer focus than many rivals. 
The extra weight that a hybrid brings, though, can mean manufacturers have to stiffen up the suspension to cope with the additional heft, with comfort often being compromised. Citroen has, however, got around this by fitting a new multi-arm rear suspension setup, and it proves to be impressive, making this electrified model just as comfortable as the regular C5 Aircross, even on our test car's 19-inch alloy wheels. 
The additional refinement of the electric motor is pleasing, while it's quite swift, especially when merging on a motorway or overtaking. It's not sporty, though, and lifeless steering and plenty of body roll means it's not a model that impresses in this respect, but nor does it try to.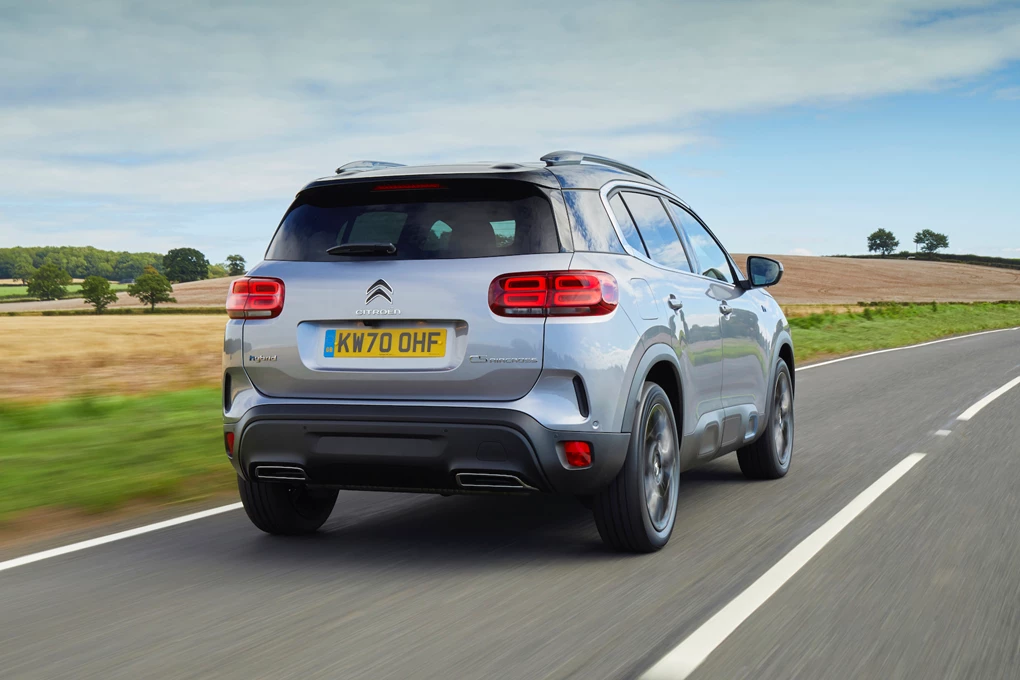 Interior and equipment
The cool design of the exterior of the Aircross also carries through to the cabin, with plenty of cool switches and materials used throughout, while a particular highlight is the model's 'Advanced Comfort Seats', which certainly live up to their name. There's also plenty of technology, with an eight-inch touchscreen appearing alongside an impressive 12.3-inch digital instrument cluster. Our test car even came with luxuries like massaging seats. 
Unfortunately, it's not quite as appealing on the spaciousness front. As with most hybrids, this Citroen's battery eats into boot space, which shrinks from 580 litres to 460 litres. It's quite a big chunk to lose, though it should still prove to be a roomy family SUV, with rear space also impressive. 
Hybrid models just come in the two top-spec C5 Aircross grades – Shine and Shine Plus. 
Standard kit is generous, and includes keyless entry and start, a reversing camera, 18-inch alloy wheels and a suite of safety kit to name but a few features. If you fancy a few more luxuries, the 'Plus' trim adds adaptive cruise control, an electric boot, electric driver's seat and larger 19-inch alloy wheels.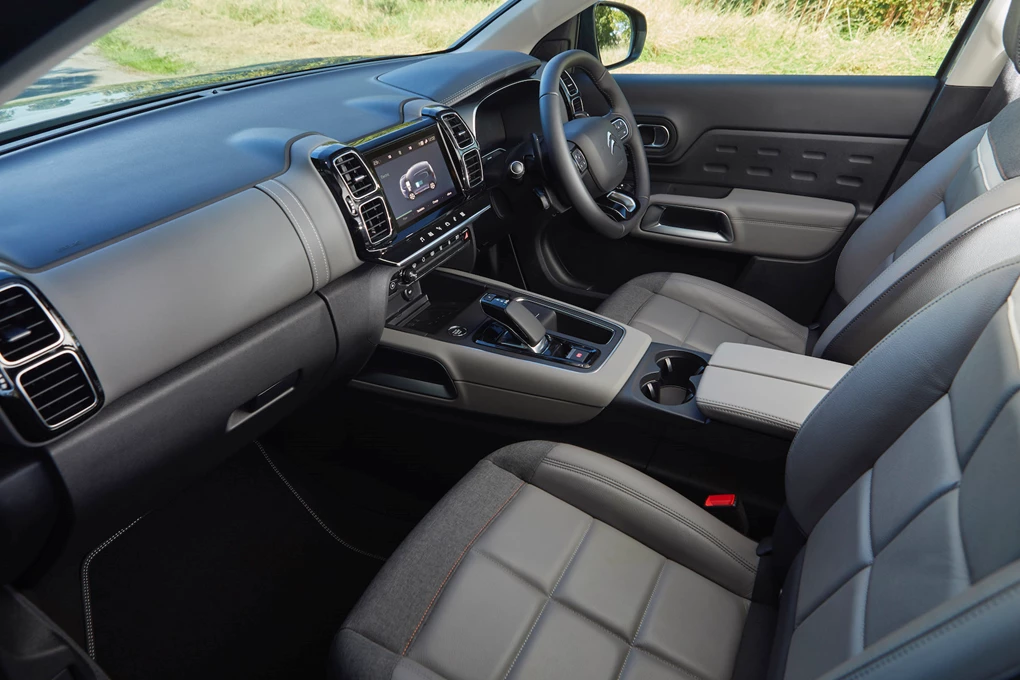 Cost
Hybrid models always cost more than their petrol and diesel equivalent, and the £34,360 starting price for this C5 Aircross plug-in certainly isn't cheap, though you do get plenty of standard kit. If you use that electricity wisely, there's also the potential for some very low running costs. 
Shine Plus adds another £1,500 to the price, and costs from £35,835, and we reckon this price is justified for the extra standard kit. 
Just consider if you're able to charge regularly to get those lower running costs here, as if not, the standard petrol or diesel could be a better choice.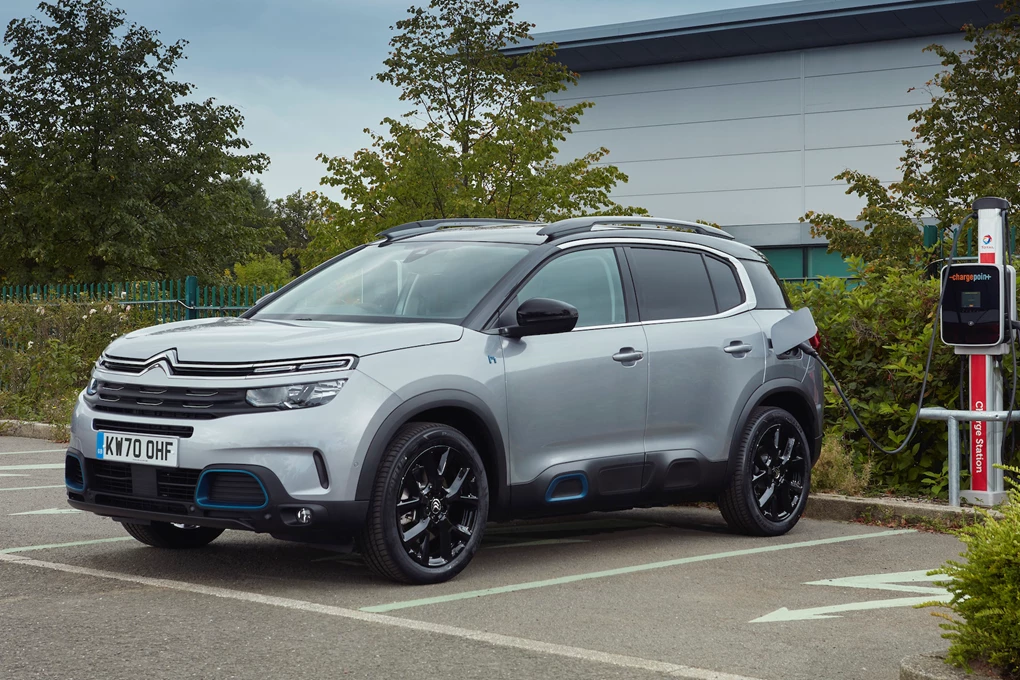 Verdict
This might be Citroen's first hybrid, but it carries on the traits that this French manufacturer is known for, bringing bold design, plenty of standard kit and a comfortable ride to the electrified SUV class. 
While not 'sporty' or involving to drive, if you want an easy and laid-back driving experience with the added bonus of lower running costs, the C5 Aircross Hybrid could be an ideal choice.
Enquire on a new Citroen C5 Aircross Hybrid