Introduction
While Citroen might be better known for its small hatchbacks and crossovers these days, the firm has a long history of producing larger, more upmarket saloons. There is the classic and iconic DS, XM and GS, and more recently the C5 and C6. 
But it's been almost 10 years since Citroen has sold a new 'large' car in the UK, but much to plenty of surprise, the French marque is now back in this category with the C5 X. It's not a traditional three-box saloon, though, as it aims to blend the look of a saloon with the style of an SUV (hence the raised ride height and plastic cladding) and the practicality of an estate car. 
Also introducing various new comfort features and technologies to the Citroen line-up, is the C5 X a halo model that this French firm can be proud of?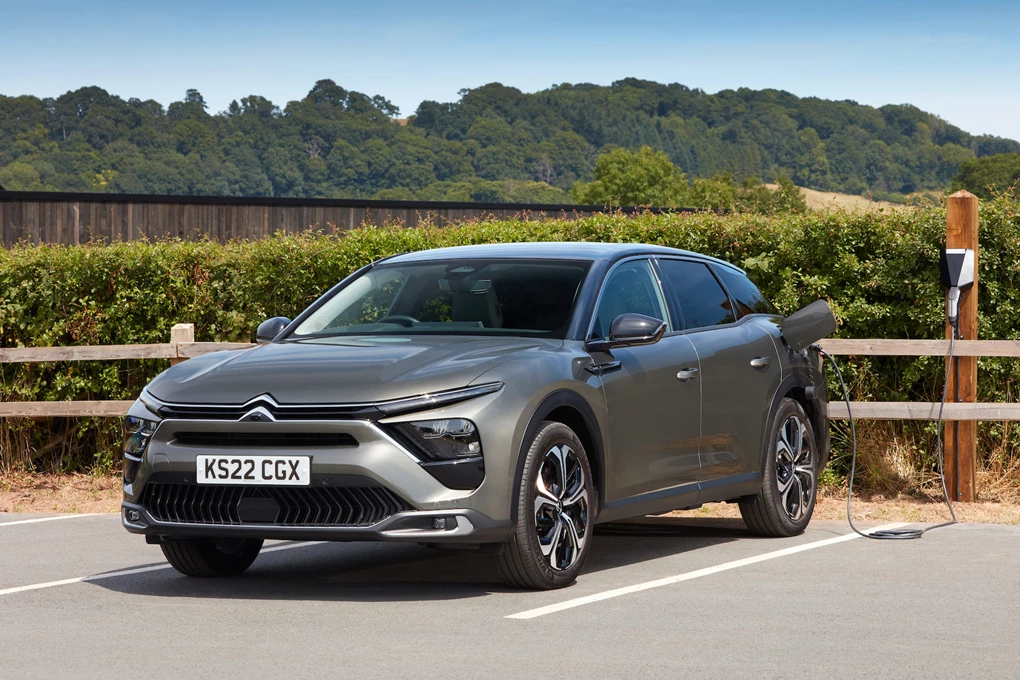 Performance
The C5 X is being launched with three power options – two petrol and one plug-in hybrid. All are front-wheel-drive, too, with an eight-speed automatic gearbox being adopted across the range. 
Kicking off the line-up is a turbocharged 1.2-litre turbocharged engine that puts out 129bhp and 230Nm of torque. With a 0-60mph time of 10.2 seconds, it's just a touch too underpowered for a car of this size, though can return up to 48.6mpg, which isn't bad at all. 
The other petrol is a turbocharged 1.6-litre unit producing 178bhp and 250Nm of torque, which drops the 0-60mph time down to 8.6 seconds, with Citroen claiming an economy figure of 43.9mpg. 
At the top of the line-up is the plug-in hybrid, which pairs that same 1.6-litre engine with an electric motor for a combined 225bhp and 360Nm of torque. A 12.4kWh battery is used too, allowing for up to 37 miles of electric-only driving, and some impressive claimed efficiency figures – up to 236.2mpg, and 30g/km CO2 emissions. It's also the quickest C5 X in the range, with 0-60mph taking just 7.7 seconds, and it's capable of 145mph flat out.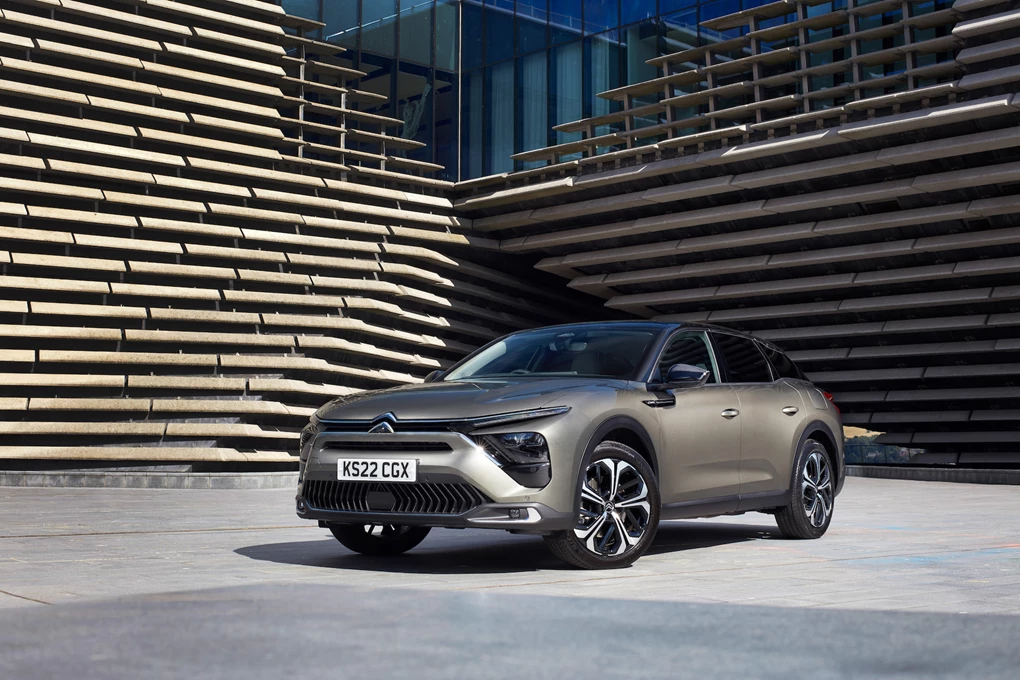 Ride and handling
Comfort is a real focus at Citroen, and it's an area where the C5 X really shines. The plug-in hybrid we're trying gets adaptive dampers and a dedicated 'Comfort' setting, and the ride is nothing short of superb. It almost has the ability to smooth over bumps in the road, and it's a fantastic option on the UK's potholed roads. 
Yet, despite its 'soft' focus, it still handles well, with nicely controlled body roll that doesn't make it feel like it's floating all over the place. This plug-in hybrid is also refined and has plenty of pace when it's called for. 
There are a few small weaknesses, however. The gearbox can prove a bit hesitant when it's switching between petrol and electricity, while the brakes can feel spongy and inconsistent at slower speeds and when coming to a stop.
Interior
One of the best things about the C5 X is its interior. It feels genuinely upmarket, with high-quality materials and trim used throughout, and it's a real cut above what we've seen from recent Citroen models. The new touchscreen (available in 10 or 12 inches, depending on spec), is also far simpler and clearer to use than the old system, and really elevates the cabin further. 
The cabin of the C5 X is also vast. Despite the sloping roofline, headroom is generous for most adults, and there's plenty of legroom to stretch out. At 540 litres, the boot also fulfills the brief of offering estate car-like practicality, though the Hybrid's boot is slightly smaller at 485 litres.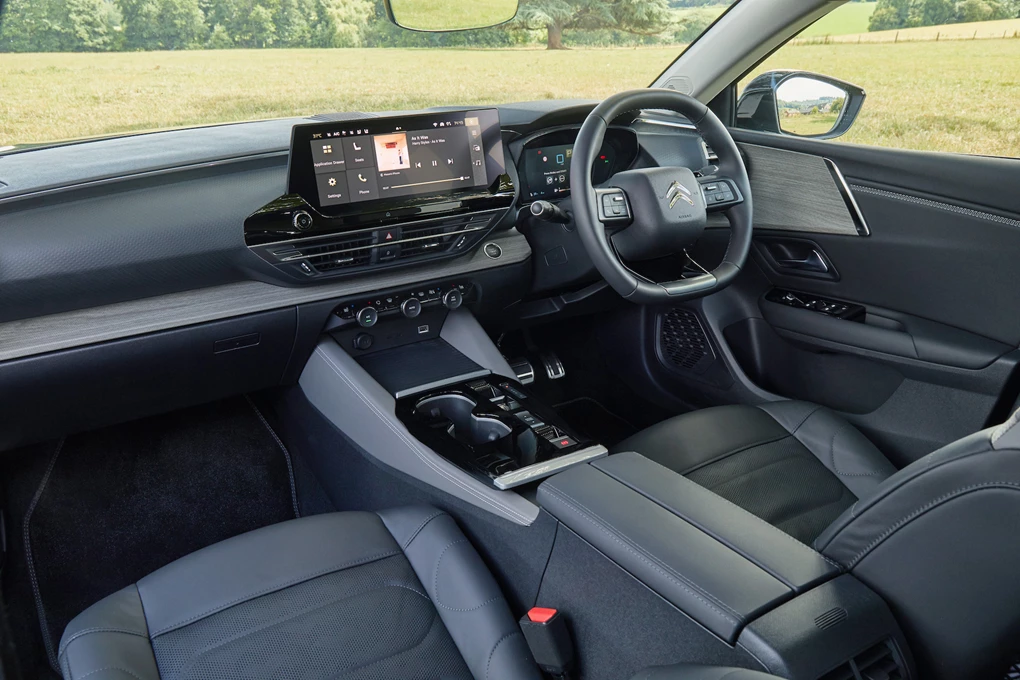 Equipment 
There are three trim levels offered on the C5 X – Sense Plus, Shine and Shine Plus. 
Equipment levels are generous across the board, with all models getting 19-inch alloy wheels, Advanced Comfort suspension, a reversing camera with front and rear sensors and automatic LED headlights. 
The Shine brings the larger 12-inch touchscreen, along with an extended head-up display, adaptive cruise control, part leather upholstery and a heated steering wheel. At the top of the range, the Shine Plus features a 360-degree camera and blind spot monitoring, along with full black leather upholstery and heated and electric front seats.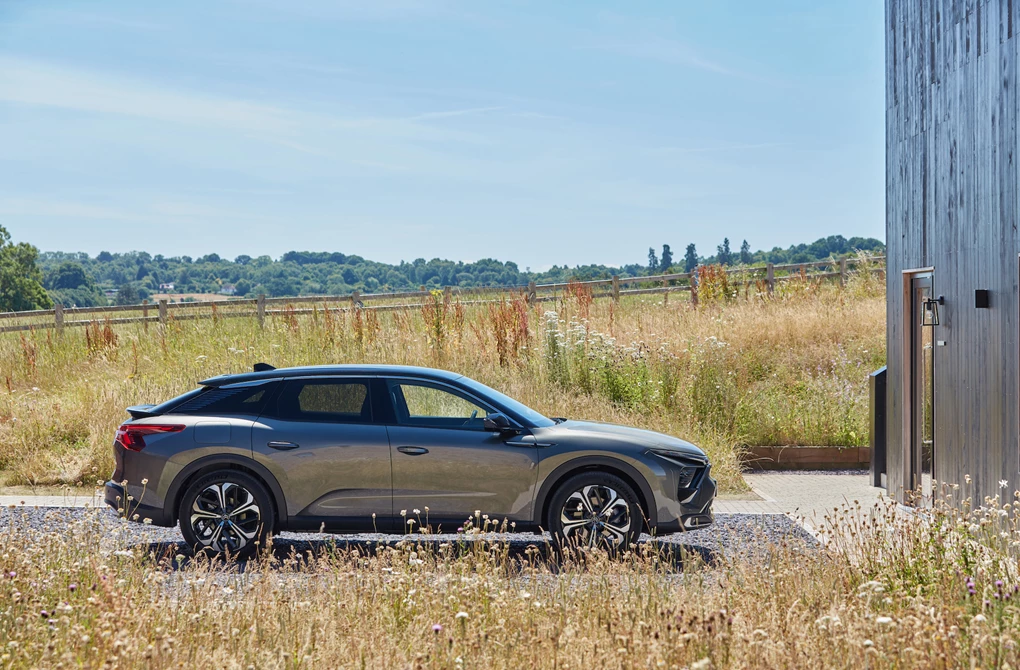 Cost
Prices for the C5 X kick off from an attractive £27,290, which isn't bad value for money at all, though if you want the more powerful petrol, this starts from £31,820. 
As with any plug-in hybrid, this commands a noticeable premium, with a starting price of £36,470, rising to just shy of £40,000 for a top-spec version.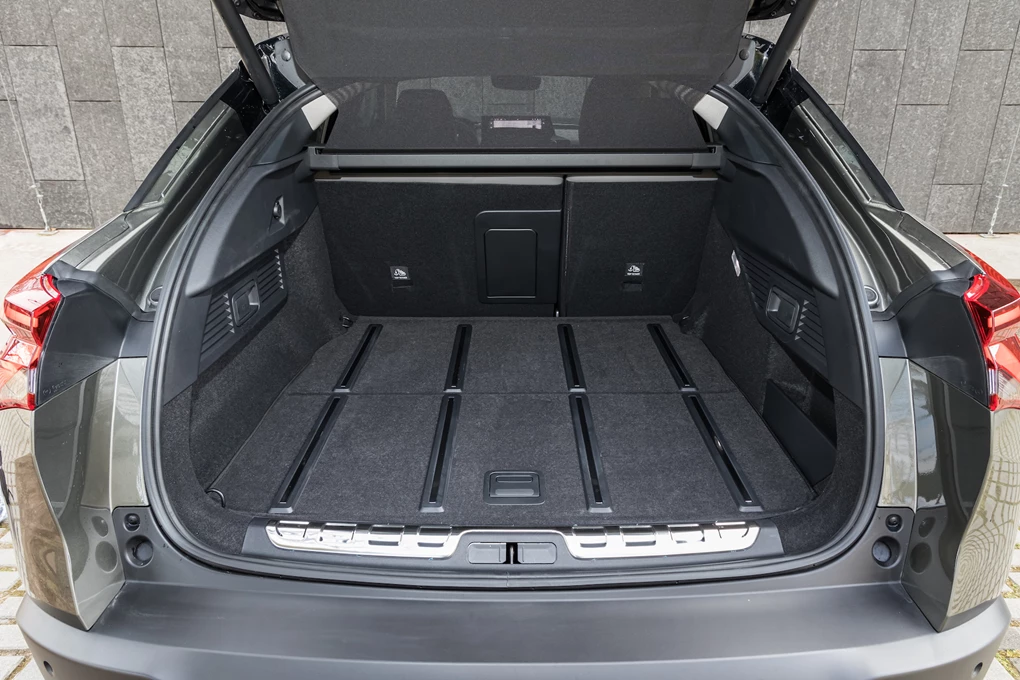 Verdict
Citroen's previous large saloons have been a bit hit-and-miss, but the C5 X feels right on target. It brings lots of style, spaciousness and quality, yet still at a relatively affordable price. 
The plug-in hybrid is a pleasing all-rounder too, though the petrol options might make more sense depending on your usage, and the overall design is one that is refreshingly different for all the right reasons. Top work, Citroen. 
Enquire on a new Citroen C5 X