Introduction
If you're looking to make your money go as far as possible on a new car, there is quite simply no better option than a Dacia – the Renault-owned budget brand that offers affordable new cars at a fraction of the price of its rivals.
It has three new models, and each is the cheapest in their respective class, but it's the Logan MCV we're interested here.
Costing just £8,495 for the entry-level model, you might be thinking this is a cramped city car at that price. But no, this is a spacious estate car based on the Sandero. But can it offer anything other than value and practicality?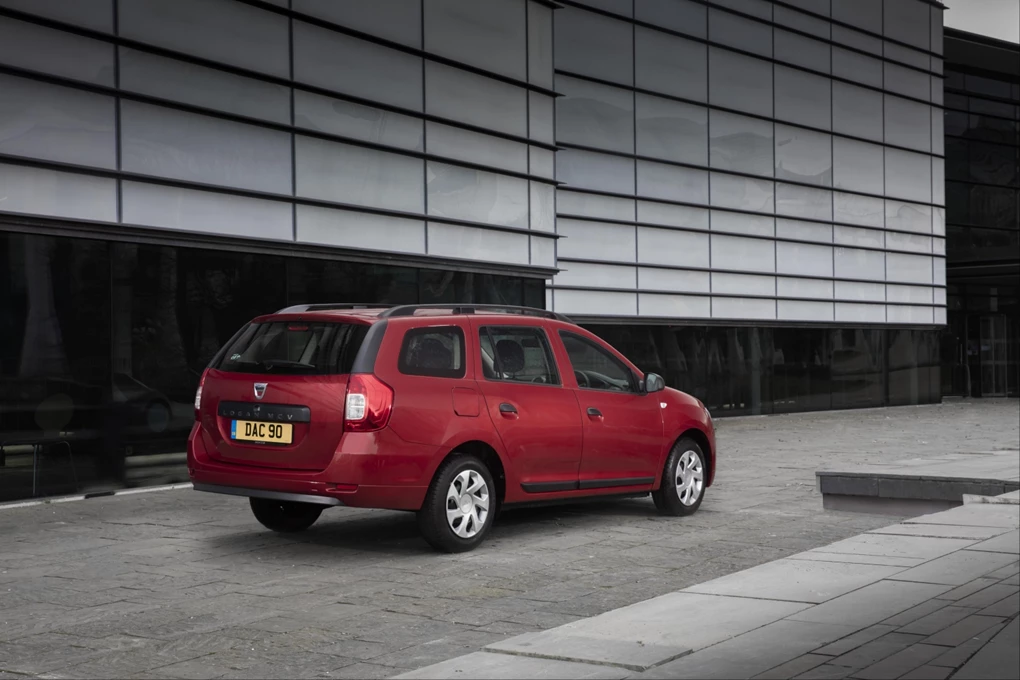 Performance
Four engine options are available in the Logan MCV, with the range kickstarting with a small 74bhp 1.0-litre petrol engine, which is really best-suited to urban driving at best as it lacks the punch needed for a larger estate model.
The turbocharged petrol engines are more likely the best option, with buyers able to choose an 89bhp 0.9-litre unit (TCe 90) or a 99bhp 1.0-litre (TCe 100). The latter is available with an LPG fuel conversion, which means the car can be ran on either petrol or LPG gas, which is much cheaper to use than a conventional fuel.
Finally, a 94bhp 1.5-litre diesel unit will be the best option for those covering longer distances, and wanting additional efficiency as it's able to return up to a claimed 64.2mpg, along with CO2 emissions of 116g/km on the WLTP testing cycle.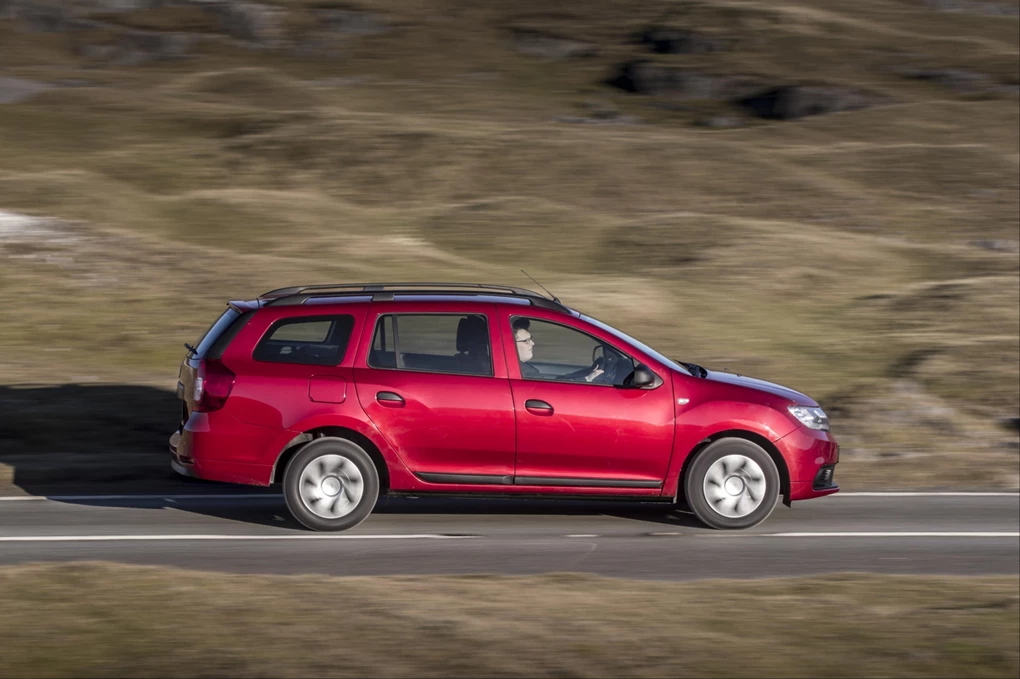 Ride and handling
The Logan MCV  is a car designed for those who want little more than a reliable model that can take them between A and B.
Despite its cheap price, though, it has decent road manners. It's surprisingly comfortable with a supple setup doing a good job of absorbing potholes and rough surfaces. At lower speeds and with the turbocharged engines, it's capably refined, too, with few cues to give away its low pricing.
It's only at higher speed where Dacia's cost-cutting measures start to show, as on motorways it can bounce around a bit and not feel especially stable. It's far from feeling unsafe, it just lacks the finesse of admittedly much more expensive rivals.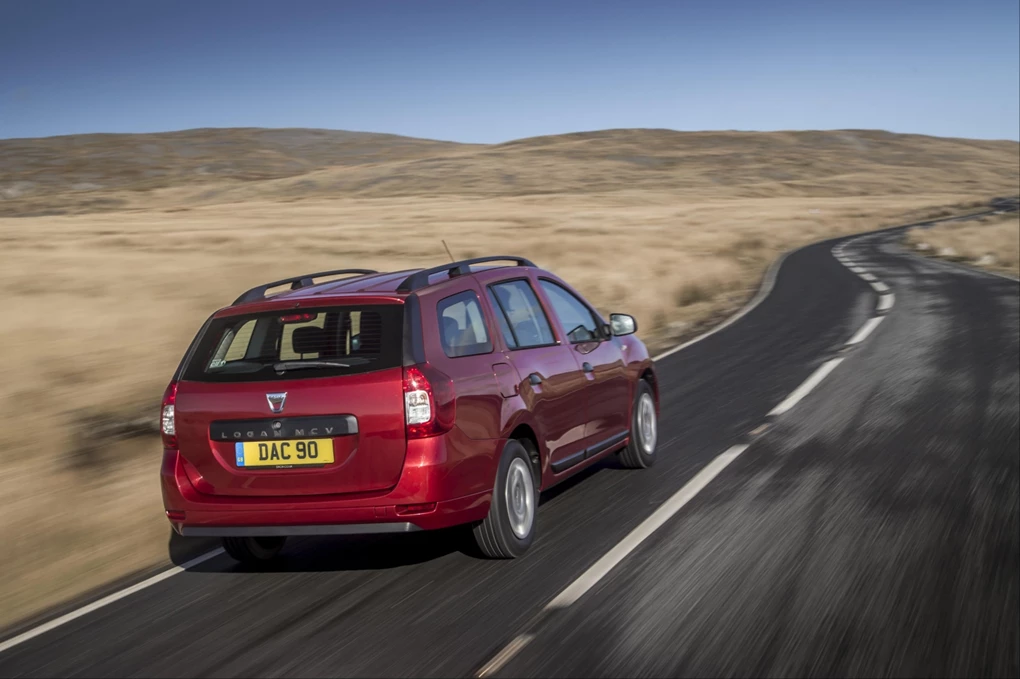 Interior and equipment
Given such a low starting price, you can't really moan about the Logan MCV's cheap-feeling interior. Not splashing out on 'premium' soft-touch plastics is an easy way for Dacia to save money, and one that will likely be appreciated by plenty of buyers.
Entry-level models are incredibly sparse, though – they don't even feature a radio – so we'd recommend going for a higher-spec model to get a few more necessities, with the top-end version featuring luxuries like a touchscreen and reversing camera.
But the interior is all about space – predominantly in the boot where a huge 573 litres of space lies to play with. It's larger than cars from the class above. Folding the rear bench down allows for an excellent 1,518 litres, too. Rear legroom will be generous enough for most, though as it's a supermini-based estate car, it won't suit taller adults in the back.
Opt for the entry-level Access model and you truly get a bare bones model, with little equipment at all. The Essential is therefore a better option – adding air conditioning, a DAB radio and front electric windows, while the range-topping Comfort features a seven-inch touchscreen with satellite navigation, rear parking sensors and 15-inch alloy wheels.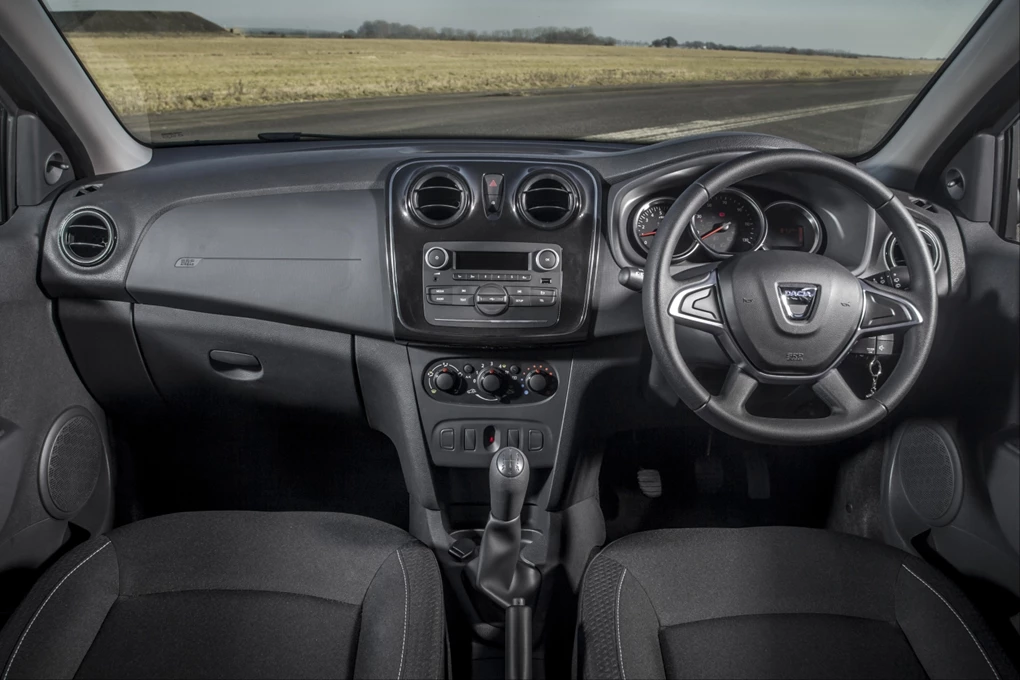 Cost
No car on sale today offers more space for its price than the Logan MCV, with the range starting from just £8,495. However, we would recommend at least upping that budget to £9,495 for the Essential model, which is fine if you're not bothered about alloy wheels or a touchscreen.
Even the highest spec version with every option box ticked costs just £14,500, which is several thousand pounds cheaper than the next cheapest model in this class – the Skoda Fabia Estate.
Verdict
Judge the Logan MCV next to any other estate car of this size and you'd probably be a bit underwhelmed. Its boxy styling, no-frills interior and lack of finesse are the antithesis of just about every other on sale today.
But that's all part of the appeal, and there's something reassuringly sturdy and likeable about a car that does exactly what it says on the tin. If you want value and spaciousness, no other car on sale today ticks those two boxes quite as well.