Introduction
The Panda is one of Fiat's icons – being around since 1980 and selling in droves, particularly in its heartland of Italy.
Alongside the regular five-door city car, Fiat has also offered 4x4 versions of it, too, as well as various special editions. The tiny proportions and easy-to-drive nature have meant it's superb around town as well, too.
It celebrates its 40th birthday this year, and coincidentally it's the first time that Fiat has offered an electrified powertrain in the Panda, and also in its European range.
Sharing a powertrain with the Fiat 500, the Panda Hybrid features a mild-hybrid powertrain, which is available on the faux-rugged 'Cross' model. There's also the introduction of a new Hybrid Launch Edition model to help celebrate this new powertrain too.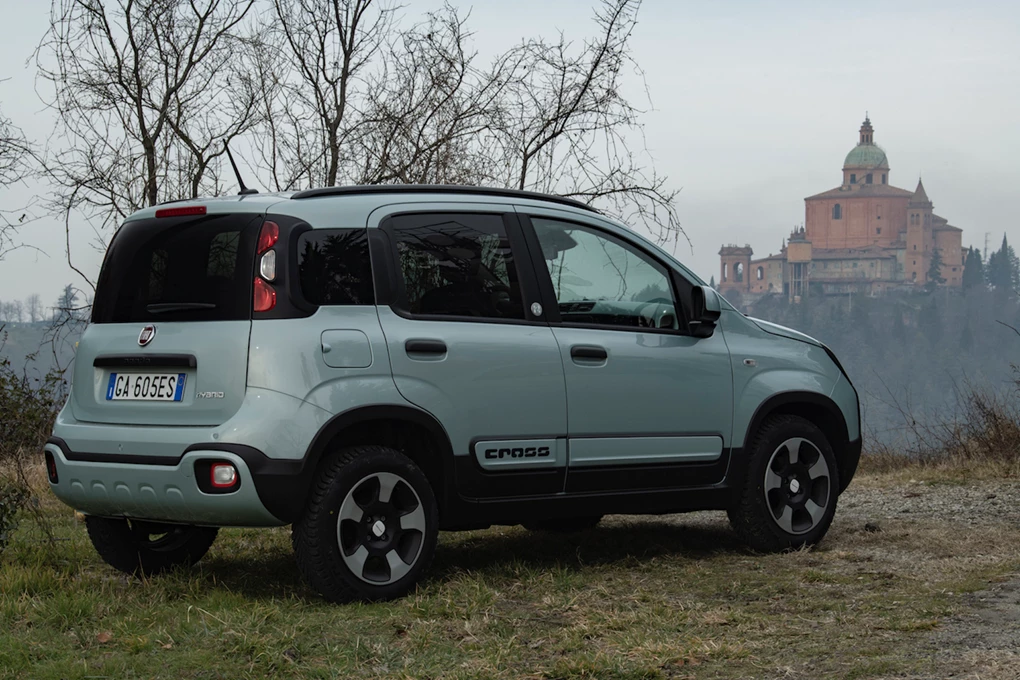 Performance
Fiat has plans to phase out the current 1.2-litre petrol engine, with this new 1.0-litre petrol engine replacing the unit. It's mated to a small electric motor and battery – offering slight performance benefits, but more importantly efficiency gains.
Producing 69bhp and 92Nm of torque (the latter increasing by 25 per cent), it's unsurprisingly not especially quick. The 0-60mph time takes 14.5 seconds, and Fiat says it would reach a top speed of 96mph.
The mild-hybrid powertrain itself is nice and simple, though. It essentially harnesses energy when the model is decelerating, which is then fed to the electric motor to use when accelerating. It's a very smooth process, to the point you forget it's happening. That's ideal as Fiat says this model is a 'stepping stone' into electrification.
But efficiency is key here, with this engine being 31 per cent more efficient than before – returning a claimed 49.6mpg, with low CO2 emissions of 89g/km.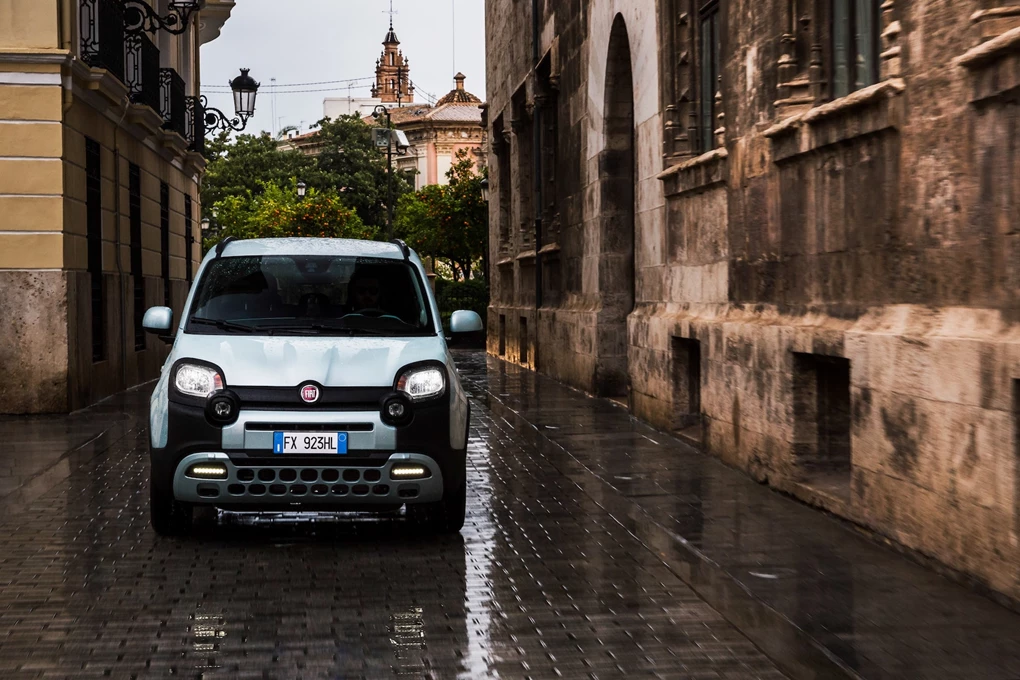 Ride and handling
The Panda is a model that's really quite flawed on the road, yet somehow that makes it all the more characterful and enjoyable to drive.
Starting with the weaknesses, which are its tendency to understeer and notchy six-speed manual gearbox.
That said, it's an absolute delight to use around town, with large windows resulting in superb visibility, and light steering meaning that you can slot into the parking spaces you would normally drive straight past. And though the ride is not exactly the last word in refinement, the soft setup still makes it comfortable, and it feels unphased by any bumps and potholes in the road.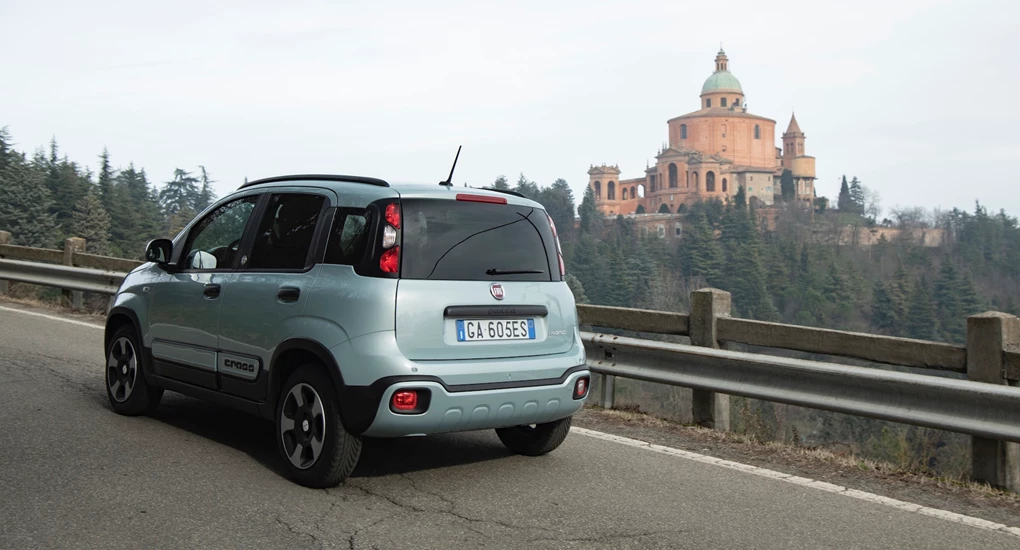 Interior and equipment
With this generation of Panda now being nine-year-old, the interior is one of those areas that starting to show its age. While the layout remains clear, there are far too many cheap scratchy plastics, even on a bargain city car. There's also no option for a touchscreen, though the model does come with smartphone cradle. It's a similar policy adopted by models like the Volkswagen Up!, which actually makes a bit of sense as you'd rather use your up-to-date smartphone than a lagging cheap touchscreen.
Elsewhere the cabin is filled with funky details like door card trim textured by 'PANDA' lettering, as well as the vibrant-coloured dashboard. It's also quite spacious, with two adults being able to squeeze in the rear in relative comfort, providing neither passenger nor driver is too tall. The 225-litre boot is also a decent size.
The Hybrid is only being launched in the higher spec 'Cross' grade, and we've tried the Launch Edition. Standard equipment is generous, and includes 15-inch alloy wheels, heated seats, rear parking sensors and a leather steering wheel to name but a few features.
Cost
For all its misgivings, the Panda Hybrid still offers great value for money. This high-spec Launch Edition version costs from £14,385, which means it's also more than £2,500 cheaper than the 500 Hybrid too.
The mild-hybrid also only costs an additional £250 over the 1.2-litre version, something which Fiat says could easily be paid for with the fuel savings from this efficient engine.
Verdict
The Panda is model that's hard not to love. Whether it's the quirky interior, the funky and loveable exterior styling or its appealing list price, there are plenty of reasons to choose this city car, which is also superb around towns and cities
It might not be as good an all-rounder as models like the Volkswagen Up! and Hyundai i10, but the Panda's character arguably makes it a more appealing proposition than those cars, providing you can live with its weaknesses.