The last time Fiat was part of the family hatchback market, its entry, the Bravo, had a tough time luring in customers in Britain. The car had the unenviable task of trying to take sales away from big names like the Ford Focus, Vauxhall Astra and Volkswagen Golf.
In recent times, these rivals have gotten even better and then there's also the likes of the Kia Cee'd, Hyundai i30, Skoda Octavia, Renault Megane and the Mazda 3.
But Fiat have returned to this market with a new entry, and it uses the name Tipo which was previously used by the brand between the late-eighties and mid-nineties.
But with so much tough competition out there, what can the Tipo bring to the table? Well, it does have a very competitive price range. Its starting price undercuts most of its rivals by a few grand.
The Tipo's equipment levels and figures for practicality and performance look intriguing on paper too.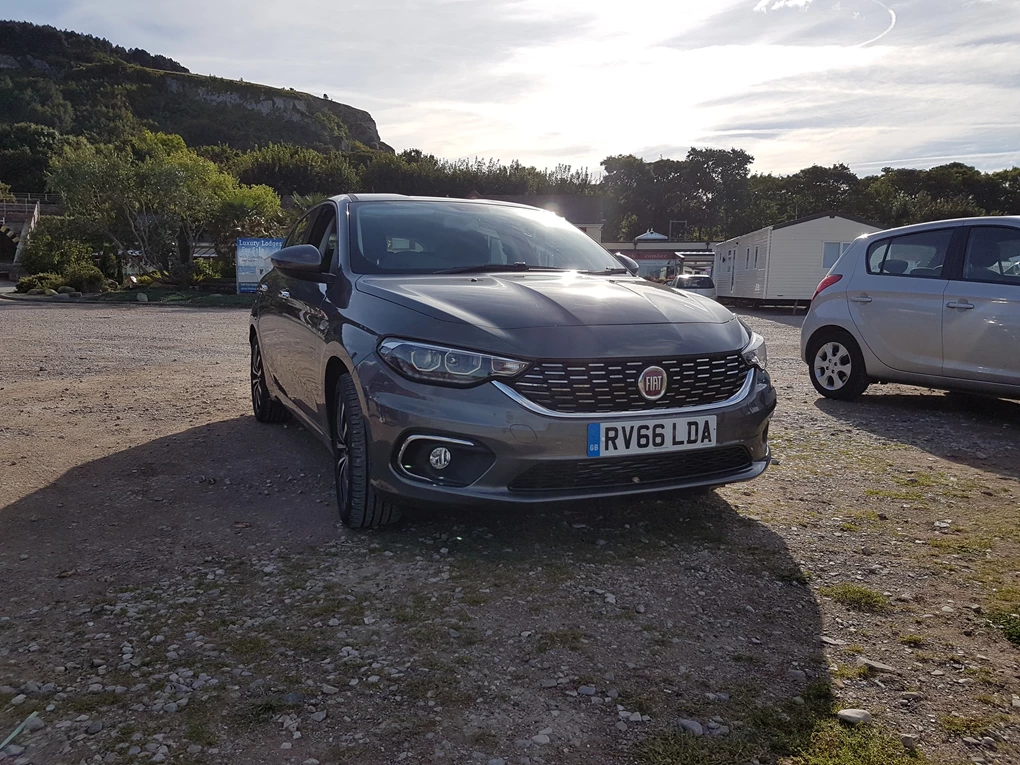 Performance
The Tipo is offered with two petrol engines and two diesels, and we tested what Fiat expects to be the best seller in Britain – the 118bhp 1.6-litre diesel mated to a six-speed manual gearbox. A six-speed automatic is available optionally for this unit.
In manual form, this Tipo covers the zero to 62mph sprint in 9.8 seconds. It's not what we would call brisk, but the Fiat with this diesel can keep up with other traffic whether you're in town or on the motorway.
It's a little reluctant and grumbly when initially moving from a standstill and the gearbox needs to be worked hard during this phase too. But there is some punch from the engine once you build up speed and reach just under 2,000rpm. Overtaking is doable, but some extra grunt would be welcome to make it feel more straightforward.
Still, we'd recommend this 1.6-litre diesel more than the Tipo's lesser-powered engines, which include a 1.3-litre diesel and 1.4-litre petrol which both offer just 94bhp.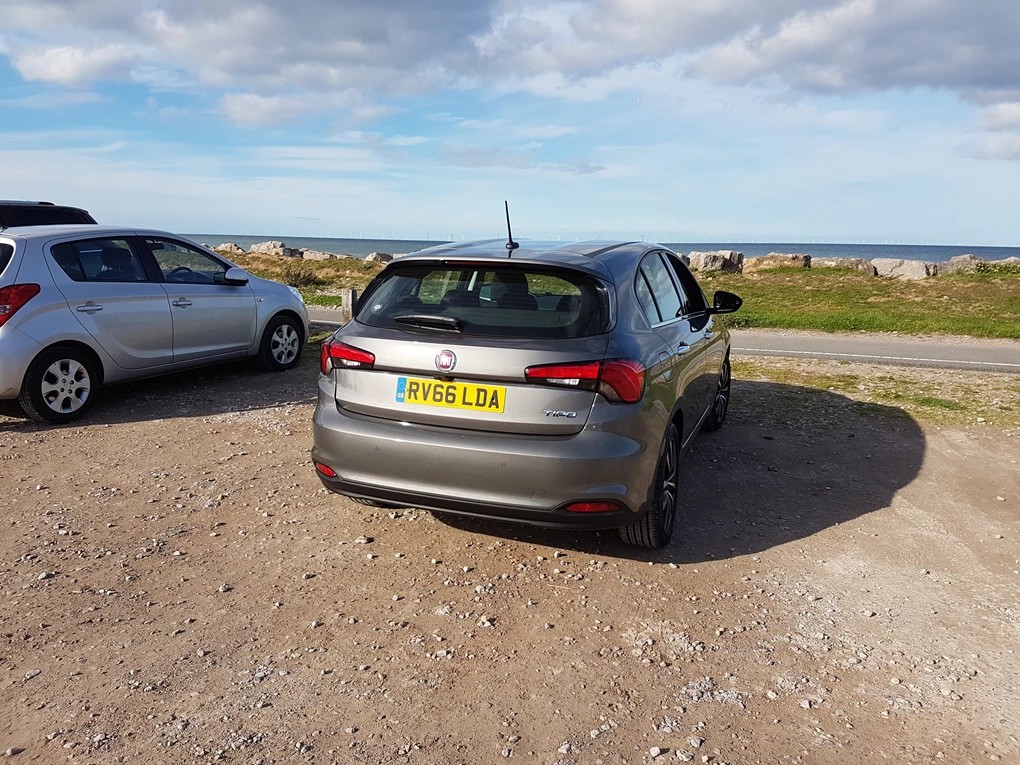 Ride and Handling
You get a decent amount of grip through the corners and the ride feels soft enough to absorb all but the nastiest of bumps and undulations.
When you consider the standards set by some family hatchbacks nowadays, you might be expecting a budget option like the Tipo to really struggle when it comes to its drive. But it by no means embarrasses itself and actually impresses in certain areas. You get a decent amount of grip through the corners and the ride feels soft enough to absorb all but the nastiest of bumps and undulations. The grip levels combined with the nicely weighted, easy-going steering, makes the Tipo a doddle to drive through town roads and even encourages some enthusiasm on faster countryside lanes. That enthusiasm only goes so far though since when you pick up speed the feel for where the wheels are pointing fades and some understeer kicks in. In terms of refinement, the Tipo is really quiet on smooth roads but noise levels pick up substantially as the road worsens. The drive can't quite match the engagement offered by the likes of the Focus or Astra, but the Tipo's drive doesn't feel far behind the class leader. For most family car drivers, it should prove satisfying, though not better.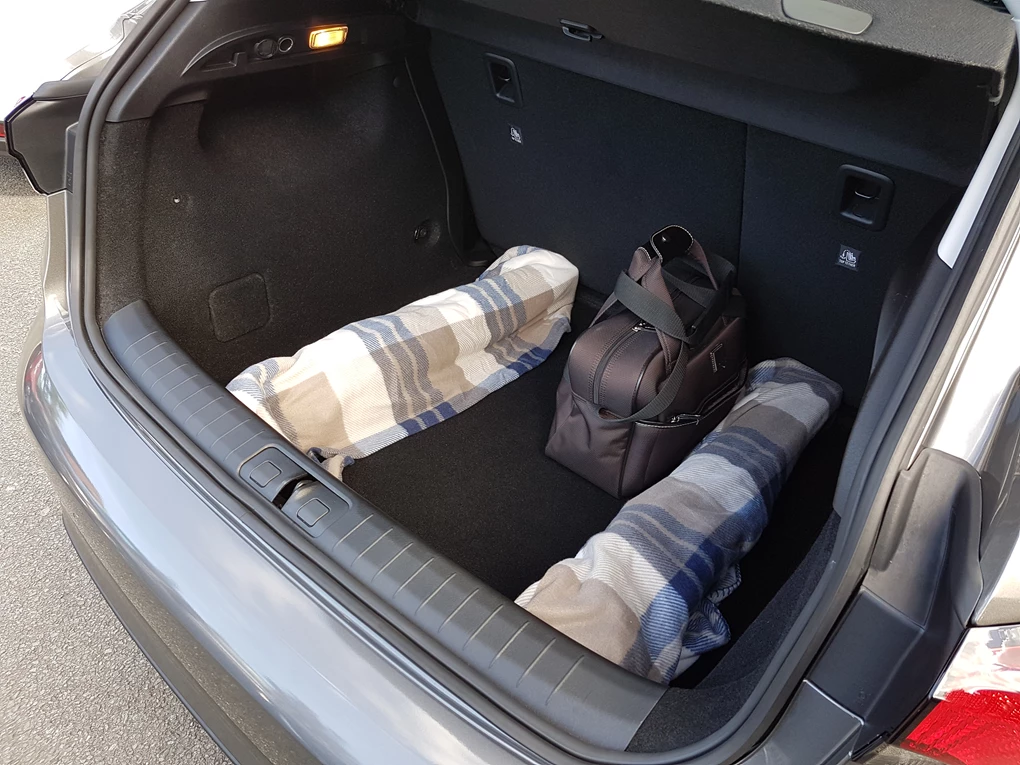 Interior and Equipment
The Tipo is being promoted by Fiat with the slogan 'Amore For Less'. Amore is the Italian word for 'love'.
As standard, the Fiat Tipo comes with air conditioning, electric mirrors, DAB radio, Bluetooth and a multimedia system with steering wheel-mounted controls. A decent list when you consider the low price. We drove a Lounge trim model, which sits above the standard Easy and Easy Plus trims. Additional kit it offers includes 17-inch alloy wheels, a seven-inch TFT instrument cluster, automatic dual zone climate control, cruise control and rear parking sensors. It also comes with a navigation system and this, along with media and Bluetooth functions, are controlled via a five-inch touchscreen, which is small but not too difficult to use. The interior in some areas does show how Fiat has cut costs to give the Tipo its competitive price range. While there are some decent soft touch materials in certain places, some of the plastic trim does feel cheap and some way off the standards set by many rivals. What's more pleasing though, and likely to matter more to customers, is how spacious the Tipo hatchback is. There's plenty of head, leg and shoulder room both front and back. In fact, fitting three tall adults in the rear seats in comfort feels doable. Standard boot capacity for the Tipo hatchback is handy at 440 litres. That's not as much as the Peugeot 308 or Skoda Octavia but that figure still comfortably trumps most rivals, including the likes of the Focus, Astra and Golf.
Cost
Combined fuel economy for the Tipo using the 1.6 diesel is officially 76.3mpg and CO2 emissions are at just 98g/km.
The Fiat Tipo's starting price of just £12,995 is a real eye-catcher, undercutting virtually all rivals by about two to three grand. To get the 118bhp 1.6-litre diesel we tested though, you'll have to spend at least £16,995 and the specific Lounge model we tried starts at £17,995. But that's still around a couple of grand less compared to most rivals with similarly-powered diesels. Combined fuel economy for the Tipo using the 1.6 diesel is officially 76.3mpg and CO2 emissions are at just 98g/km. If running costs are a major concern, then going for diesel makes sense since petrol Tipo models average below 50mpg and emit over 130g/km in CO2.
Our Verdict
There's no getting away from the reality that the Fiat Tipo faces a tough task cracking the family hatchback market, but thanks largely to its pricing, it is worth considering if you're looking in this category. In key aspects including the drive, practicality and efficiency, the Tipo is not a class leader but it's not far behind in any of these areas. It also comes well equipped as standard and does feel like value for money, which makes it easier to forgive the flaws you could pick out in areas such as the interior. If you're keen to get a fresh, new, practical family car but the pricing of established names concerns you, there's no reason not to place the Tipo as a top contender for selection.