Introduction
Driving a van often brings lots of compromises – not least sacrificing driving enjoyment.
But what if you could have a van that doesn't offer that setback? Well, Ford's new Fiesta Van could be the answer.
Offering all the style of the standard Fiesta – minus the rear windows – the Fiesta Van is a useful and stylish entry into the commercial vehicle world.
Buyers have the option of the standard van or the Sport Van tested here – the latter bringing styling similar to the ST-Line, along with sports seats, a bodykit and more equipment.
While the model will be of little use to those wishing to carry pallets of goods, this compact van can be surprisingly useful for those who want something small but need plenty of load-lugging ability.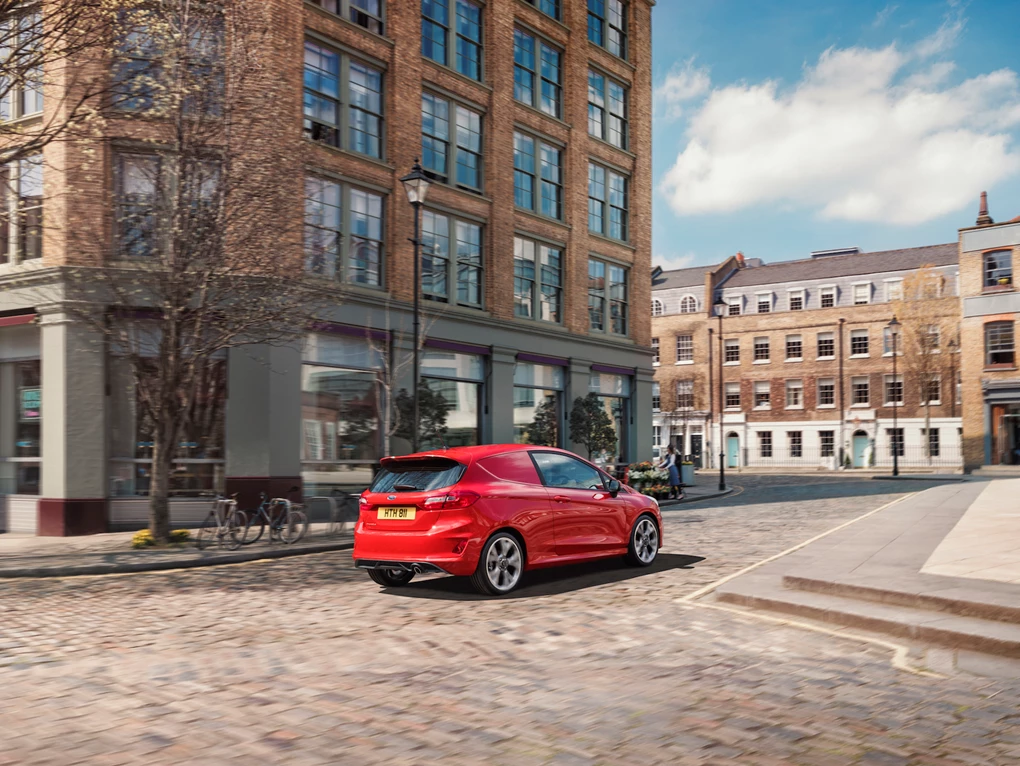 Performance
The Fiesta Sport Van is offered with two options – one petrol, one diesel – and both are the same as you can find in the normal Fiesta.
The petrol is Ford's trademark 1.0-litre EcoBoost engine, producing 123bhp, but the diesel unit's mix of performance and efficiency will make it better-suited to many commercial users.
It's a 1.5-litre unit producing 118bhp and delivers just about all the punch you could ever need from a van. It sits at just over 2,000rpm at motorway speeds, which makes it an ideal option for drivers who spend a lot of their time at these speeds. This diesel can occasionally feel sluggish when accelerating from around 60mph, but it largely feels torquey enough.
Power is sent to the front wheels via an excellent six-speed manual transmission, which provides sweet gearshifts with a pleasing action.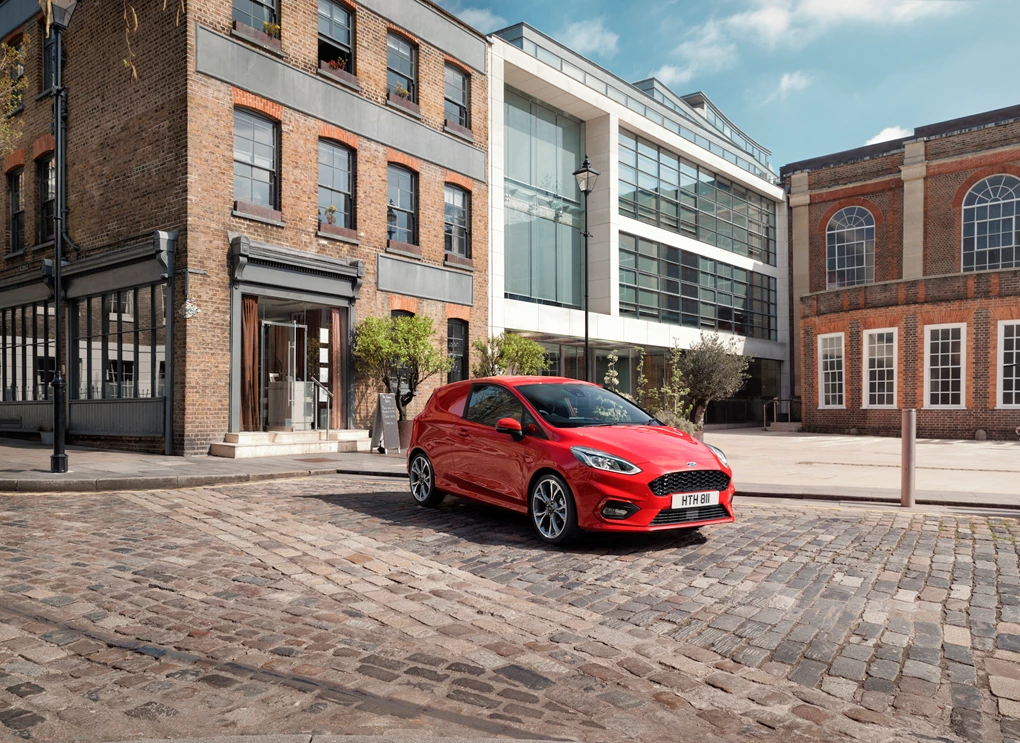 Ride and handling
If you want a van that's great to drive – this Fiesta is perhaps the most fun you can have with a commercial vehicle.
It feels every bit as sharp and involving as the standard Fiesta, with well-weighted steering, superb balance and next to no body roll.
Sure, if you have delicate cargo in the rear you're not likely to be pushing the Fiesta van to its extremes, but the Fiesta – particularly with this diesel engine – is also an excellent cruiser, albeit the combination of sports suspension and the optional large 18-inch alloy wheels can leave the ride feeling a touch firm.
And despite the absence of back seats, and the feeling that there's less soundproofing, it doesn't feel any less refined than the standard hatch. A difference might be noticed if you drive the cars back-to-back, but it seems incredibly well-insulated for a van.
Enquire on a new Fiesta Sport Van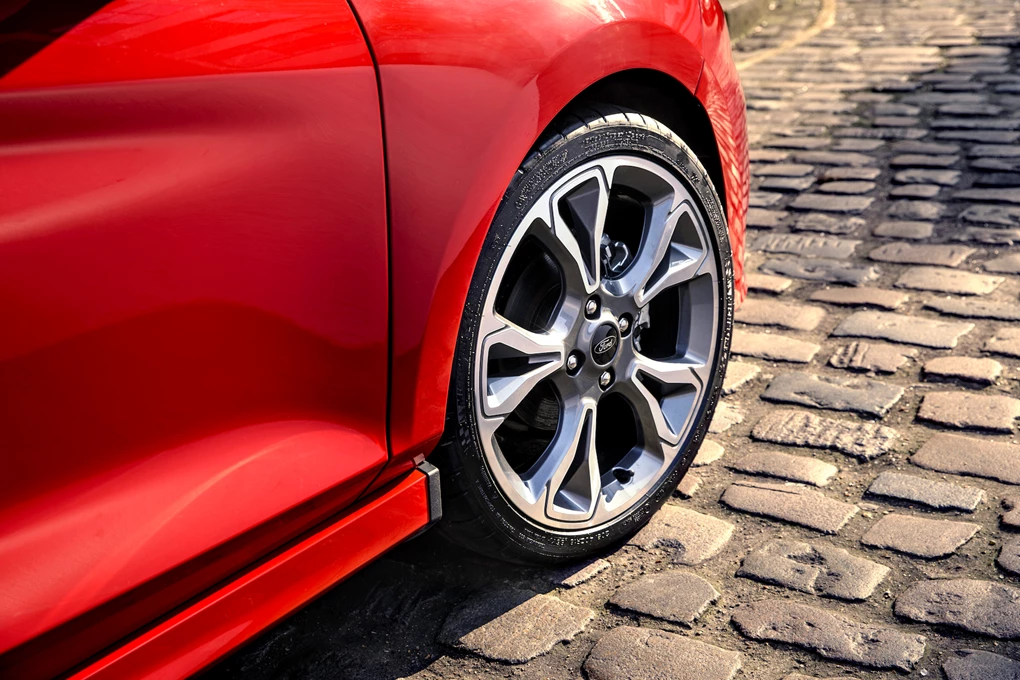 Interior and equipment
Sit in the cockpit of the Fiesta Sport Van and you would never even know you were in a commercial vehicle. There's the same eight-inch touchscreen and switchgear as the normal Fiesta, along with a matching dashboard layout and soft-touch plastics. It certainly gives it a definite car-feel, which you seldom find in vans.
That's until you look in the rear-view mirror, where a mesh bulkhead separates you from the load area. For anyone not used to driving a van, it can feel like you're looking into a dog cage at first, but it's easy to adjust to.
There are just two seats up front and the easy-to-access load bay behind, with a thick boot liner likely to be able to withstand all that will be thrown at it over the years. More conventional vans – such as the larger Ford Transit Courier and Connect – will offer more space, although the Fiesta Van can still provide a load length of 1.3m, with a gross payload of 500kg.
Standard equipment is also largely good for the price – including air-conditioning, an eight-inch touchscreen, keyless start, sports seats and lane-keep assist.
Our test car had quite a few options on it – including the larger 18-inch alloy wheels, bright Race Red paint, a larger rear spoiler, a more advanced touchscreen and LED headlights.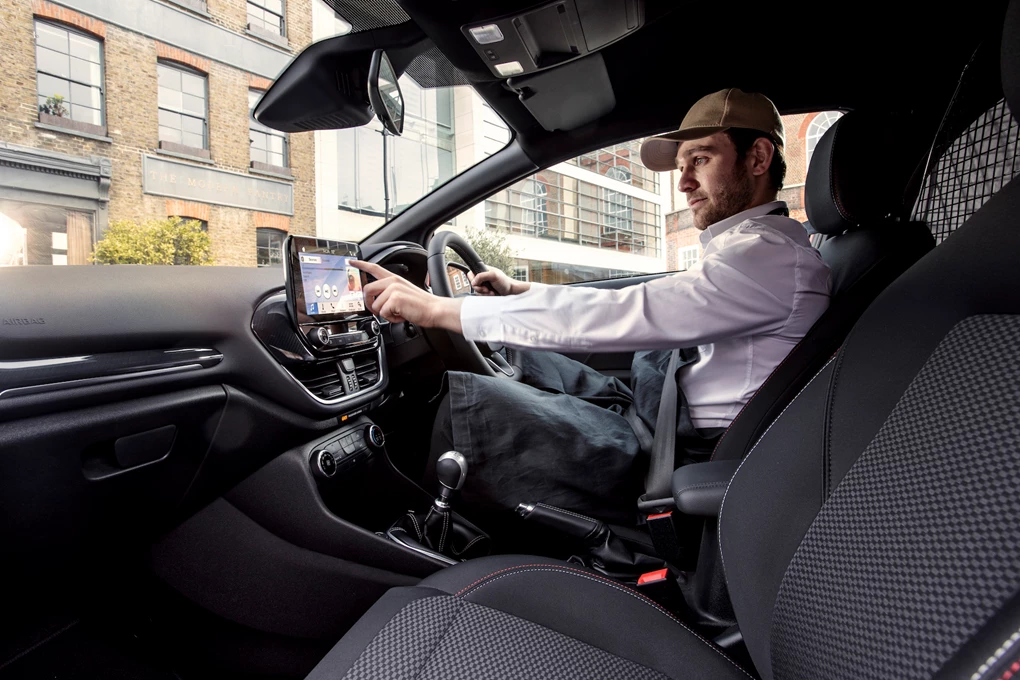 Cost
Prices for the Fiesta Sport start from £19,794, with our test car coming in at £22,026 with options. That might seem a bit expensive on paper, but it needs to be considered that these prices are inclusive of VAT, and any VAT-registered business will be able to claim this tax back.
Compare the Fiesta Sport Van with larger vans that might be a bit cheaper, and it might leave you scratching your head to justify it – the Transit Courier Sport starts at £19,164 including VAT, for example. However, get behind the wheel and the fantastic car-like feel and superb driving experience makes the Fiesta Sport Van feel like good value for money.
The 1.5-litre diesel in our test car is also particularly efficient – returning a claimed fuel economy figure of 64.2mpg and low CO2 emissions of 111g/km.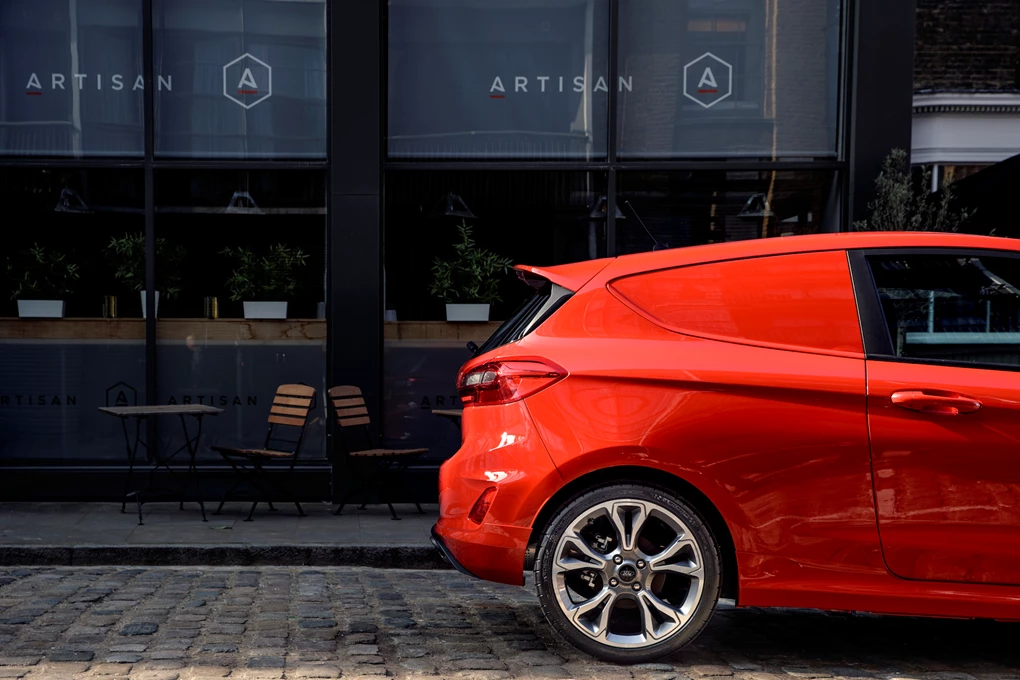 Verdict
The Fiesta Sport Van might not be your conventional van, but if you don't need a vast load area to transport goods around yet still need something with a good-sized load area, it makes a superb choice. It also has very few rivals – the only other real option is the Vauxhall Corsavan.
Combine a superb driving experience, stylish looks and a well-finished interior and this is an easy van to recommend.
Looking for a new Ford Fiesta Sport Van - Enquire now!