Introduction
How do you improve on perfection? That's a question Ford has posed itself with the bright orange machine you see here.
This is the Ford Fiesta ST Performance Edition, a limited-run car that aims to build on what is widely regarded as the measuring stick of all hot hatches. Its latest guise is perhaps its best yet, combining a brutal little engine with one of the most engaging chassis on the market.
Here though, Ford has added a set of adjustable dampers honed at the Nurburgring by its 'Performance' division and lightweight wheels to add a little more spice into the mix. There's also that 'Deep Orange' paintwork, in case you didn't notice already.
Are these minor upgrades a major improvement to the already-excellent Fiesta ST, though? We get behind the wheel…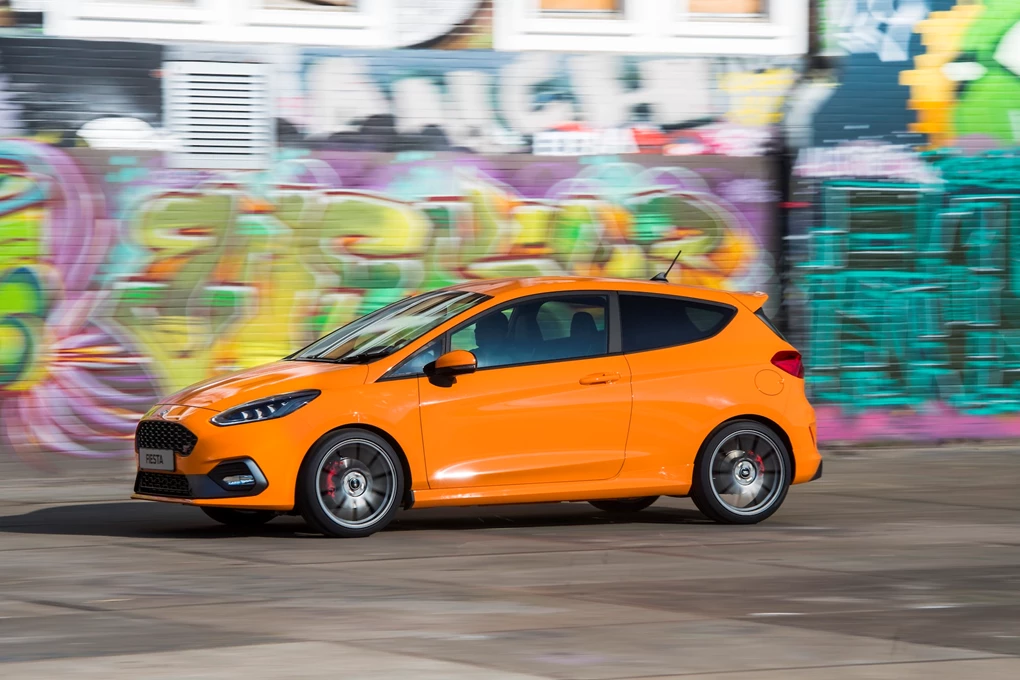 Performance
We'd forgive you for expecting more power from a car dubbed 'Performance Edition', but Ford has opted not to fettle with the Fiesta ST's three-cylinder engine here — not that we're complaining.
This turbocharged 1.5-litre unit continues to brutally dump its 197bhp and 290Nm of torque to the front wheels via a remarkably slick six-speed manual gearbox, resulting in a 0-60mph time of 6.3 seconds before going on to a 144mph top speed. Ford says the car will return 40.4mpg (we averaged around 35mpg across a week of mixed driving) with CO2 emissions weighing in at 136g/km.
It's a properly exciting little setup. As we say, that power is delivered brutally but it completely suits the raucous nature of the car — plus the note its exhaust spits out the back makes every roundabout feel like a World Rally Championship stage.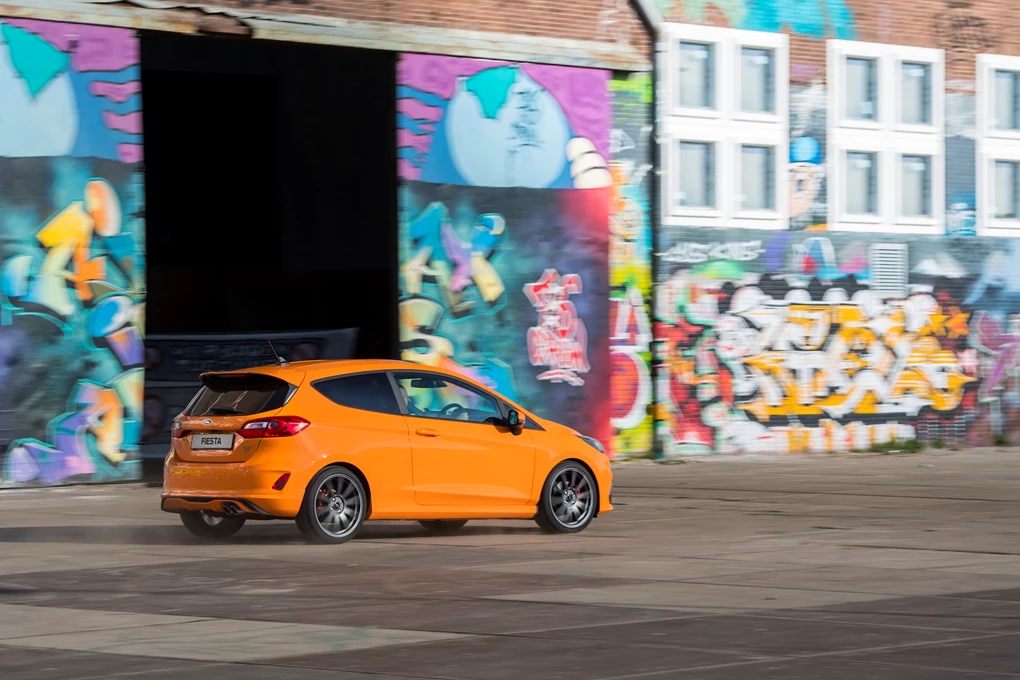 Ride & Handling
Matching the characterful engine is a chassis that's delighted at the remote thought of being flung into a corner. Approach the car smoothly and its chassis is easy to keep composed, but it's certainly suited and set up to deal with more aggression — it's happy to be sent in on three wheels, scrabbling for grip in an incredibly exciting manner and offering a dab of very manageable lift-off oversteer.
That's something the base car delivers too and, if we're honest, you'd be really hard-pressed to notice any changes from the new dampers in normal driving conditions without driving the Performance Edition straight after a regular ST.
It's a theme that's true for general comfort, too. Alright, it's no Rolls Royce, but for a dinky hot hatch the Performance Edition offers a reasonably comfortable ride and a liveable level of refinement.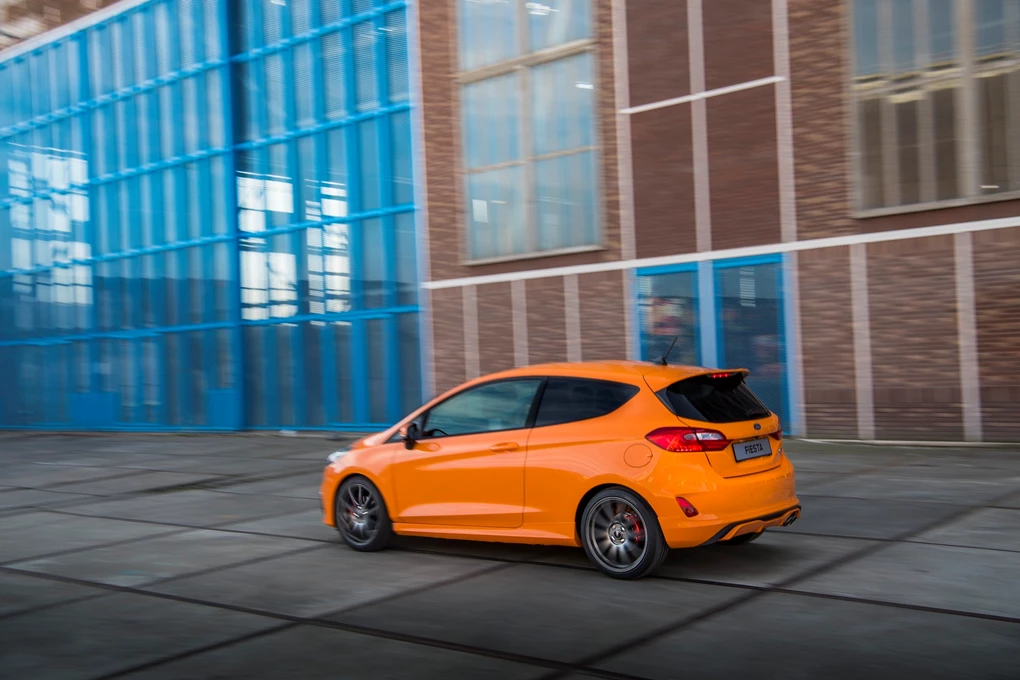 Interior & Equipment
There's nothing inside the Fiesta ST Performance Edition to suggest this is any different from the regular car, save perhaps for a little bit of orange bodywork peeking through in areas.
This means exclusive ST features like figure-hugging bucket seats, chrome-topped gear stick and branded steering wheel all continue to feature. A respectable 292 litre boot capacity remains as well, along with (admittedly tight) seating for five.
As the Performance Edition is effectively an ST-3 with some go-faster bits, standard equipment is pretty impressive. LED headlights, power-folding door mirrors with puddle lights, heated front seats and a heated steerin wheel, cruise control plus Ford's intuitive Sync3 infotainment supporting Android Auto and Apple CarPlay all feature.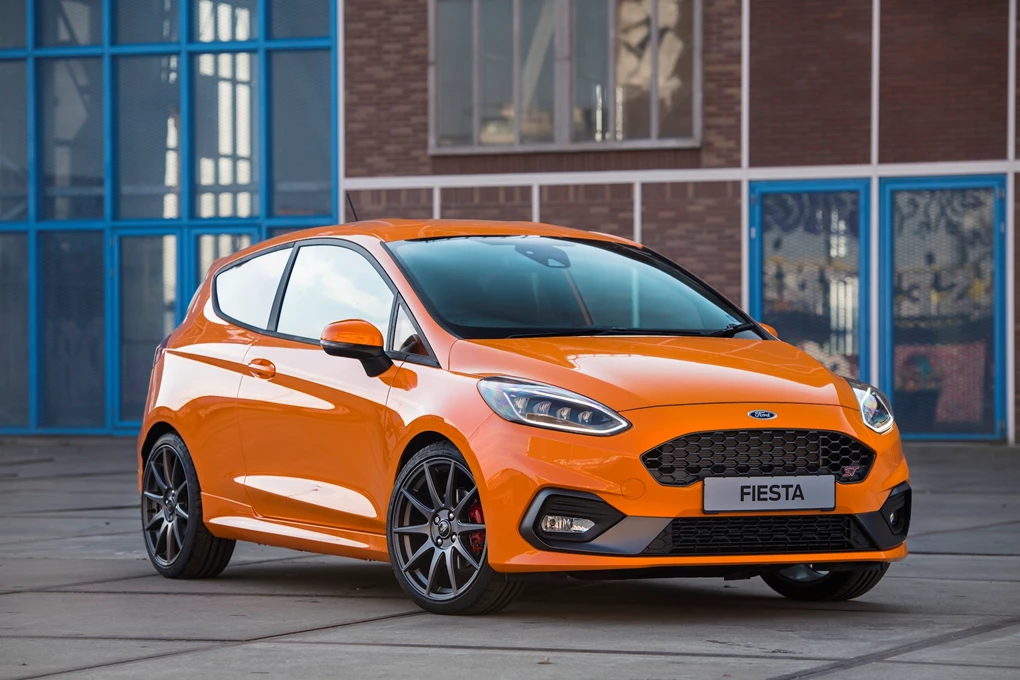 Cost
With a £26,495 price tag, the Performance Edition carries a £2,500 premium over the standard ST-3 — and it's possible to spec the suspension and wheels underneath its price point too. To justify that extra cost, you're really going to have to like the paint finish and that air of exclusivity that comes with only 600 units existing.
For our money, we'd just opt for an ST-3 and save the change. That said, if you're planning to modify your Fiesta anyway this may be an easy option for that without risking any warranty issues.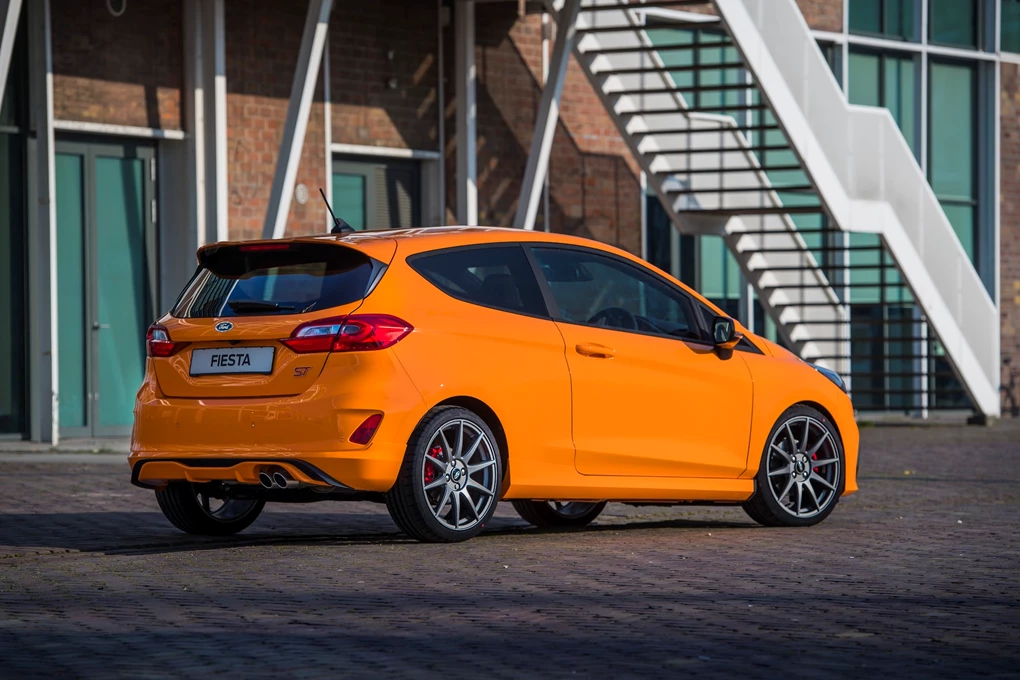 Verdict
So, the Ford Fiesta ST Performance Edition continues to be a remarkable package. It hasn't spoilt the original car's ability to stick a smile on your face at all times in all places, delivering one of the best driver-focused experiences money can buy.
That said, it doesn't really offer anything particularly 'must-buy' over the standard ST-3, which continues to be our go-to hot hatch.