Introduction
If you're familiar with Ford, you'll more than likely be used to the Style and Zetec trim levels that have served as the entry-level and mid-spec versions of the Fiesta for some time.But in a switch up, Ford has now dropped both those versions, and has introduced a new 'Trend' version as the entry-level option instead.
But while this specification might offer the cheapest way of getting into a Fiesta, it doesn't feel that way thanks to a high-spec as standard, including an eight-inch touchscreen and automatic lights as standard.
You can get it in three- and five-door bodystyles, while the model also receives 16-inch alloy wheels, metallic paint and privacy glass as standard to add to the appeal. It's also meant a rise in prices – this base-spec Fiesta now costing more than £16,000. Can it justify that price?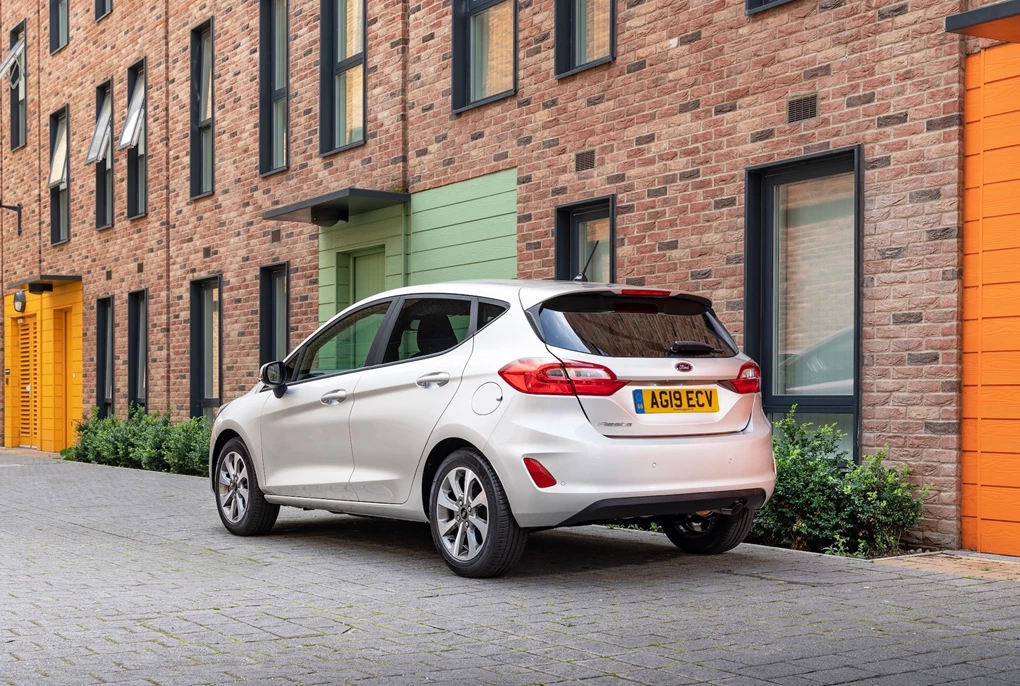 Performance
While initially introduced with just a 74bhp 1.1-litre petrol engine, Ford has since introduced an 84bhp 1.5-litre turbodiesel unit and the engine fitted to our car – the well-respected 94bhp 1.0-litre EcoBoost turbocharged petrol engine, which is mated to a six-speed manual transmission. No automatic variants are available on this grade.
It's the most powerful unit offered in the Fiesta, though it's no pocket rocket, and has been detuned next to other Fiesta variants utilising the same engine. In terms of figures, 0-60mph is reached in 13.6 seconds and it's capable of a top speed of 105mph. Despite modest performance figures, though, it provides enough power to feel peppy under acceleration.
It's also a rather economical unit, with Ford claiming 64.2mpg, with CO2 emissions of 116g/km. While we couldn't get close to the figures given, it returns a pleasing 50mpg in everyday driving.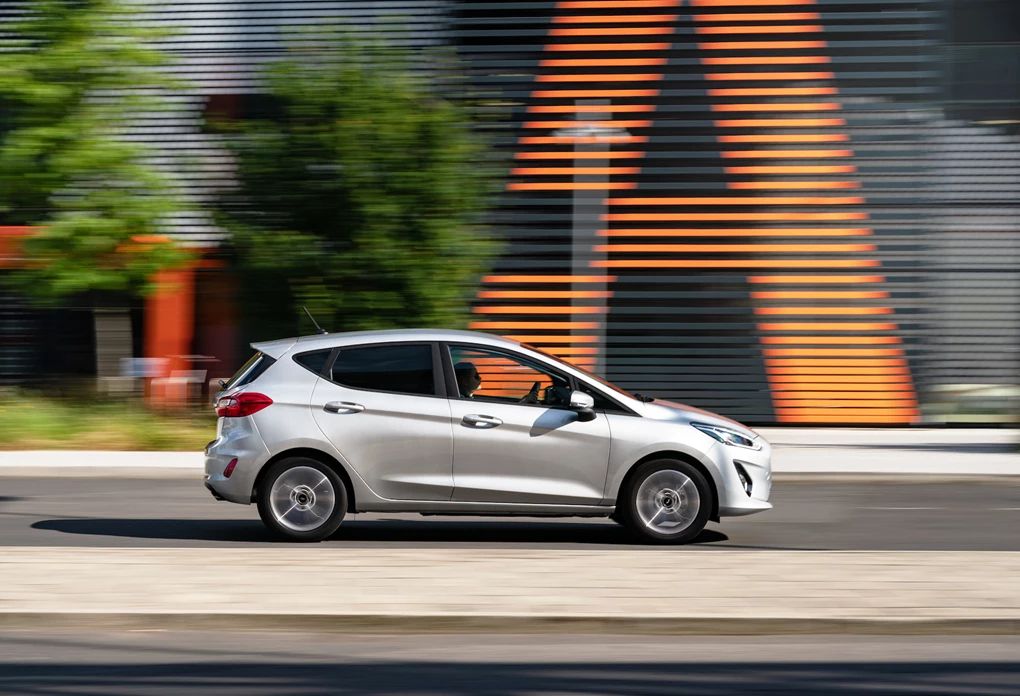 Ride and handling
The Fiesta is often regarded as one of the best cars in its class to drive, and that's certainly no different here, even on an entry-level model. It offers an exceptionally fun and polished experience, which has always been remarkable given its affordable pricing.
All the controls are fantastic to use, with precise steering helping to make the model feel agile and sharp behind the wheel. The six-speed manual gearbox is also one of the best you'll find in the supermini market, while is has an excellent throttle response, too – especially when put into 'Sport' mode.
The 1.0-itre petrol engine is also quite flexible for a small three-cylinder unit, though it can feel a bit unrefined and gruff at lower revs, and certainly feels happier darting around city streets than it does cruising on the motorway – as well as more tailored towards comfort than other trim levels.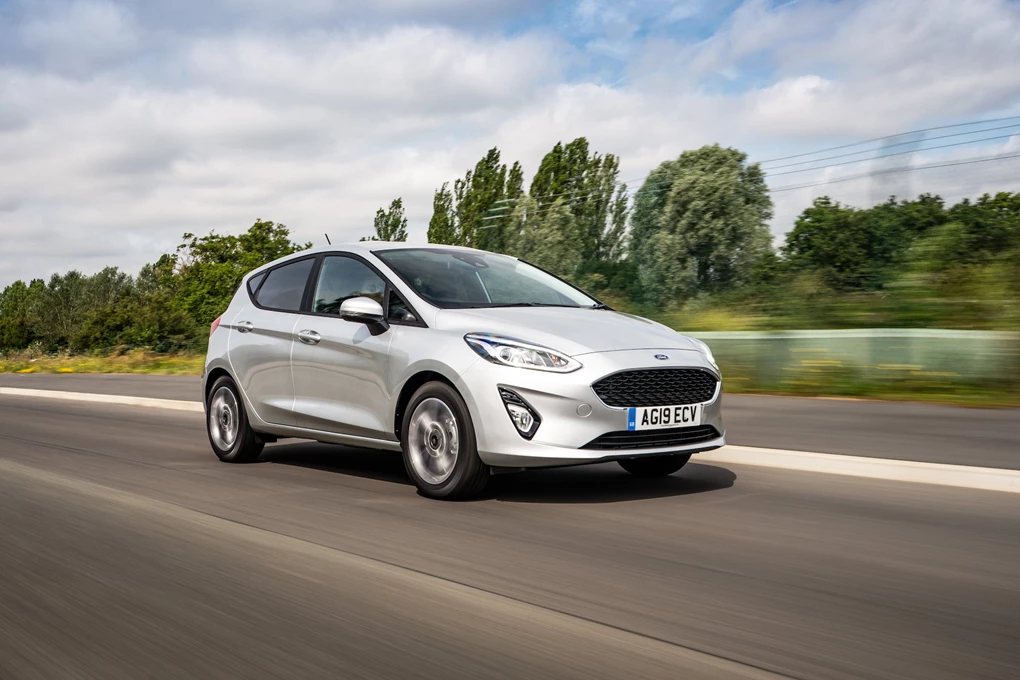 Enquire on a new Ford Fiesta
Interior and equipment
This latest Fiesta's interior is a vast improvement over the last-generation model, and even though it's not class-leading, it feels modern and surprisingly premium for its relatively low starting price. Trend versions also feature some smart plastic styling trim at the top of the dashboard and around the touchscreen, and a unique upholstery as well.
The Fiesta is also now one of very few superminis that's available in a three-door bodystyle, as well as a five-door – the latter being the most practical unit. Passenger space is impressive for a small model, though as with most cars of this size, taller adults will struggle for room. However, the 292-litre boot is quite average in terms of size for this class.
Despite the Trend being the entry-level Fiesta, the levels of standard kit make it feel far from that. Highlights include an eight-inch touchscreen with Apple CarPlay and Android Auto, a heated windscreen, 16-inch alloy wheels and automatic headlights.
If you have to parallel park frequently, the £400 city pack is a worth ticking – adding rear parking sensors and an electrically folding door mirrors.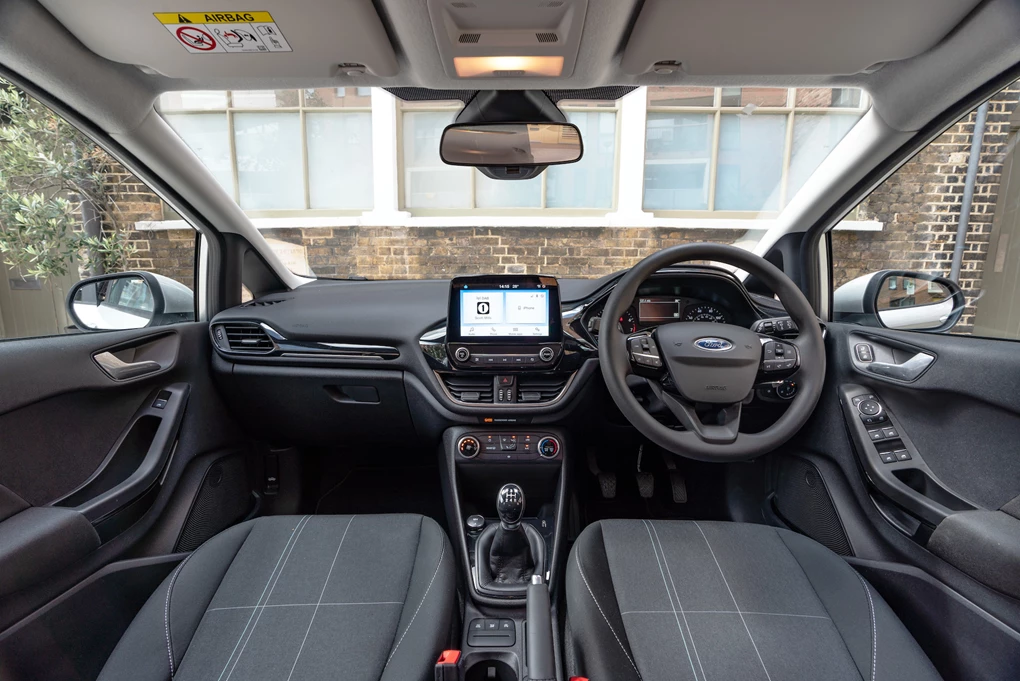 Enquire on a new Ford Fiesta
Cost
With Ford abandoning the really sparse models in the Fiesta range, this well-kitted out version is quite expensive for what is an entry-level Ford Fiesta. The Trend is offered from £16,140, though it's worth forking out an additional £500 for this turbocharged petrol engine.
Compared to models such as the Renault Clio, which costs from £14,895, the Fiesta doesn't look quite as inexpensive as it once was, though.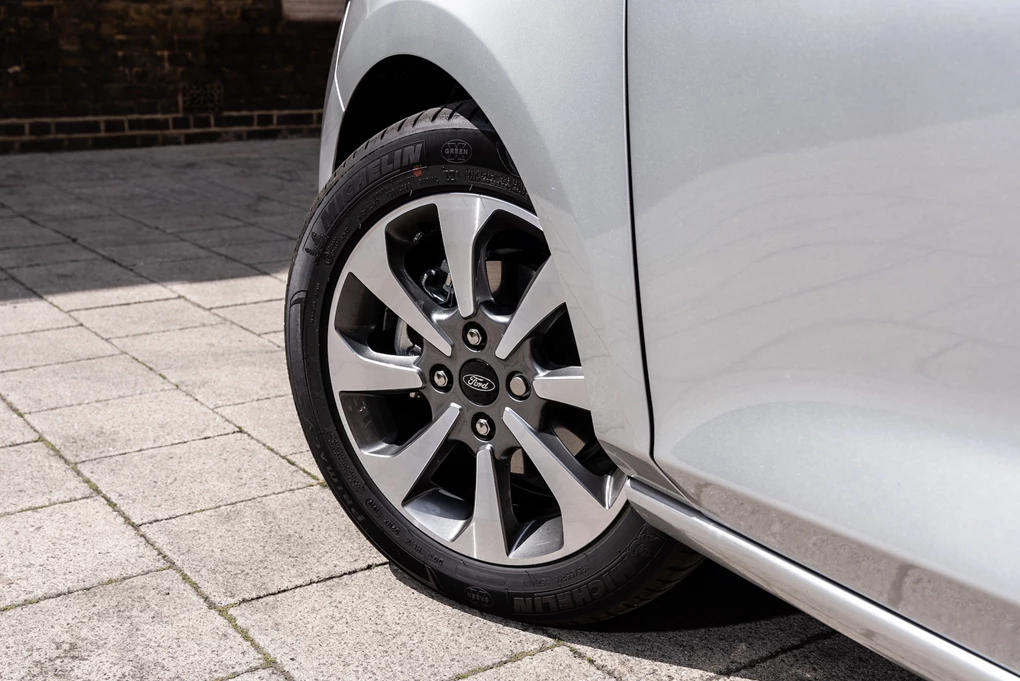 Verdict
If you're wanting a supermini that's great to drive and largely affordable, there is still no better option available than the Ford Fiesta. Even in low-spec guise, it handles better than just about everything its class, and is able to bring enjoyment, even despite its modest power output.
This Trend version also comes packed with standard equipment, though it's not quite as affordable as we'd like it to be – certain rivals being cheaper. That said, secure a good deal or attractive finance deal (it's currently available with zero per cent APR) and this soon alleviates its steep list price.
Enquire on a new Ford Fiesta