For such a little car, the Ford Fiesta has some serious history behind it. First introduced to the UK in 1976, it's gone on to not only become one of the best-loved cars in Britain, but also officially the best-selling car in the country. Ever.
More than 4.5 million dinky Fez Bombs have been sold here, a staggering one million of those in the past nine years alone. To this day, it continues to outsell its nearest competitor by nearly two to one, and even if you're not a fan you have to admit that's pretty bloody impressive.
Thing is though, so ingrained is the Fiesta into our culture that it's kinda hard not to be a Fiesta fan, and it's that blend of the attractive and the familiar that has kept people coming back for 41 years now.
Ford knows this, and so this all-new 2017 model is still very much a Fiesta, just evolved a bit. The previous car was widely regarded as one of the best small cars ever, and so the new one has a hell of a lot to live up to.
Interior and equipment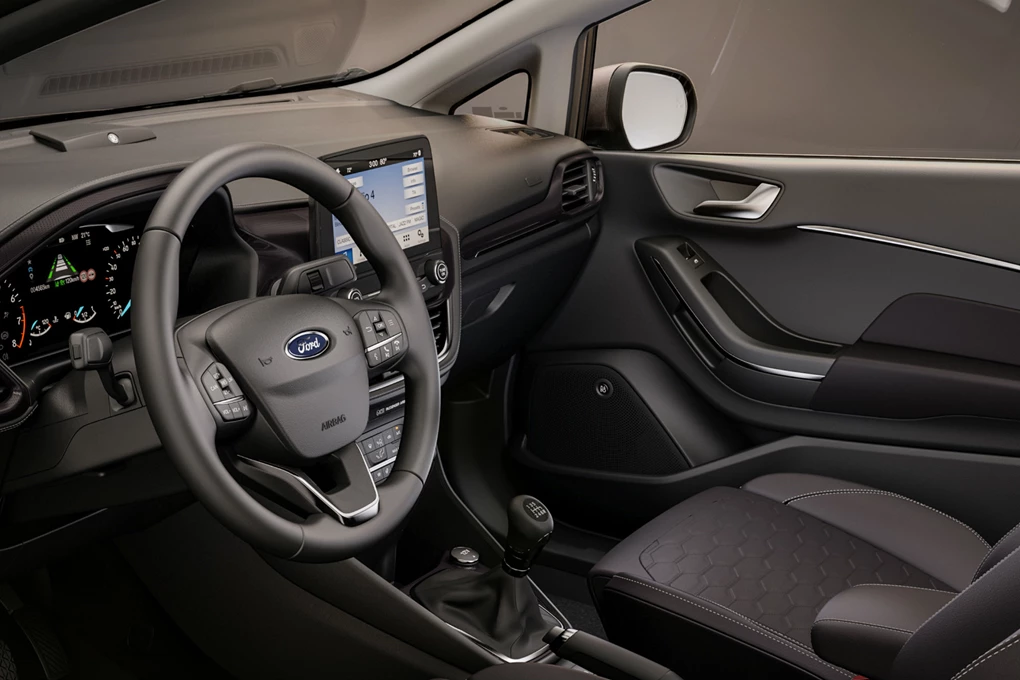 Great it may have been, but the Fiesta's interior was by far the weakest point of the previous car as it got towards the end of its life cycle, something which we had repeatedly criticised it for in previous reviews. Virtually all of its rivals had gained touchscreens and more upmarket materials, and yet the Fiesta had its Nokia N-GAGE (Google it, youngsters) style plastic nightmare of a dashboard.
Not so anymore. The Fiesta is now visibly much, much smarter with an interior that's been completely redesigned from the ground up with a much more contemporary look, soft-touch materials and the addition of a floating touchscreen mounted in the middle of the dash.
As standard, the Fiesta comes with a 6.5-inch screen with no sat-nav, though there is the option to either add sat-nav for £200 or so or to upgrade to a larger 8.0-inch screen which comes with integrated sat-nav. Each comes complete with Ford's SYNC 3 infotainment system, which is lightyears ahead of previous SYNC devices, good to look at and responsive enough to use.
There's an absolute tonne of different trim options available with the new Fiesta, so much so that if we took the time to run through everything this review would be about 40,000 words long. Instead, you can click here to explore more about the car's standard equipment, plus pricing and trim information.
The biggest seller is likely to be the mid-spec Zetec trim we tested, which comes with standard equipment like DAB radio, adaptive cruise control and advanced safety kit like autonomous emergency braking for the first time, putting it on par with some of the best-equipped small cars available on the market.
Practicality has never really been a particularly strong suit for the Fiesta, but this new car features some marked improvements. For a start, ergonomics are much improved with the controls well placed and easy to use, while the cabin is littered with lots of small but smart storage bins and cubbies.
The new Fiesta is also incrementally larger than the last one, which increases rear legroom by 16mm. That's not a whole lot in real-world terms but it should make sitting in the back a bit more bearable for passengers, and it's around on par with rivals like the Polo and the Ibiza.
As well as that, the glovebox is now 20 per cent bigger than before, as is the boot which has expanded by two litres to 292 litres with the rear seats up. Fold them down flat and there's 1,093 litres of boot space in total, a fair amount more than the 974-litre capacity of the previous model.
Performance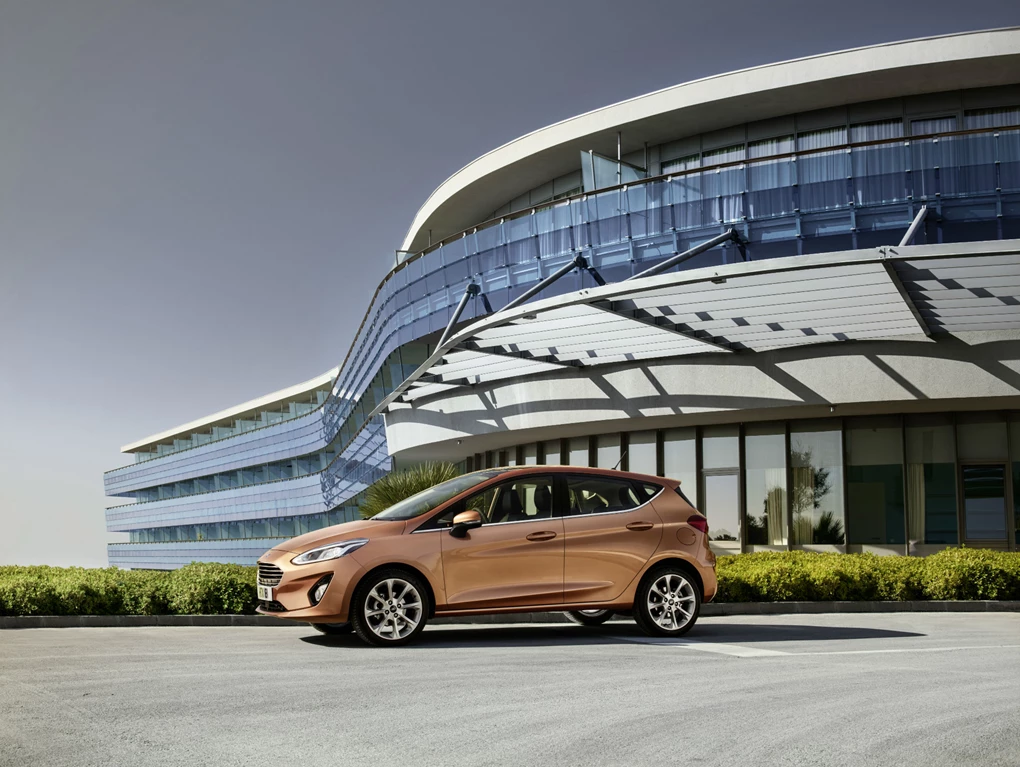 Much like before, the Fiesta is available with the familiar range of 1.0-litre EcoBoost petrol engines, which can be had in outputs of 98bhp, 123bhp or 138bhp. New for 2017 is a 1.1-litre petrol which replaces the older and sluggish 1.25-litre, while there's also a 1.5-litre diesel for the small number of buyers who would rather power their car from the black tap.
It's most likely one of the EcoBoosts that you'll want though, with the most popular option predicted to be the 98bhp motor, and that's the one that we had on test. Like the others in its range, it's a brilliantly boisterous little motor considering the size of it, and is eager to go from low down in the rev range.
The little three-cylinder pulls hard and will happily rev all the way up to its 6,600rpm redline. It isn't terribly quick, mind you: 0-62mph takes a fairly leisurely 10.5 seconds and it does need to be worked quite hard to get it up to speed on the motorway, and so many buyers will likely prefer one of the more powerful options.
Pushing it hard does cause quite a lot of engine noise, however, with the trademark three-cylinder grumble impacting on refinement, however for everyday commuting or urban driving the 98bhp EcoBoost is a fine little engine and will do the job well, while the six-speed manual gearbox it comes as standard with is slick of action and makes for a very easy car to drive.
Ride and handling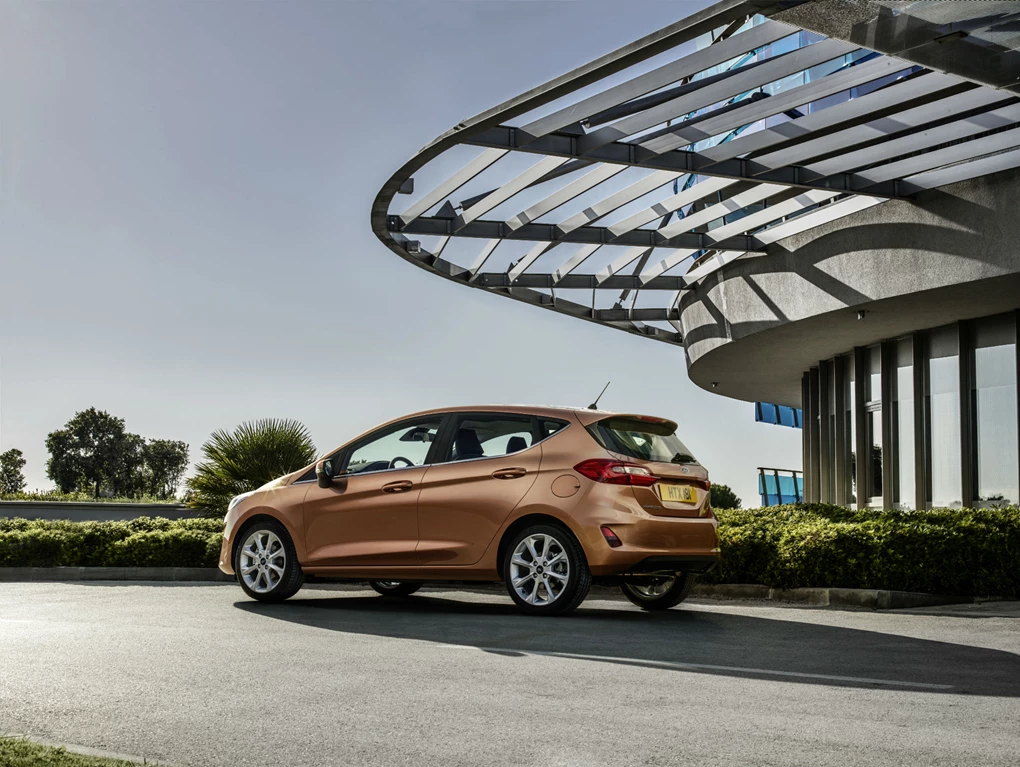 Of course, just as important is the way that the Fiesta drives. After all, the Fezzer has long held a reputation for being the best-driving small car around, and those are big boots for the new version to fill, particularly now that it's quite a bit bigger and bulkier than its predecessor.
Fear not though, as with the increased dimensions also comes a widened track to increase agility, while all models in the Fiesta range get an all-new suspension setup with some new bits and bobs like more advanced dampers in order to reduce jitteriness in the ride while also boosting cornering precision.
The result is a car which, happily, still drives exactly how you'd expect it to. The characteristic Fiesta chuckability is all still there, with very little by way of body roll plus well-weighted and precise steering. But that's not all.
As well as being as good to drive, the Fiesta has also become much more accomplished in terms of ride and refinement. ST-Line models get slightly stiffer and slightly lower suspension for a sportier feel, and so we'll have to give that a separate review when we get the chance to drive it, but our first impressions dictate that the new Fiesta matches small car agility with big car ride very nicely.
It feels less skittish over cracked and broken road surfaces than the previous model could be, and feels sophisticated and supple at all times, even when you're pressing on hard. Overall, the new Fiesta is an extremely accomplished little car, and just makes our excitement for the upcoming Fiesta ST hot hatch all the more fervent.
Cost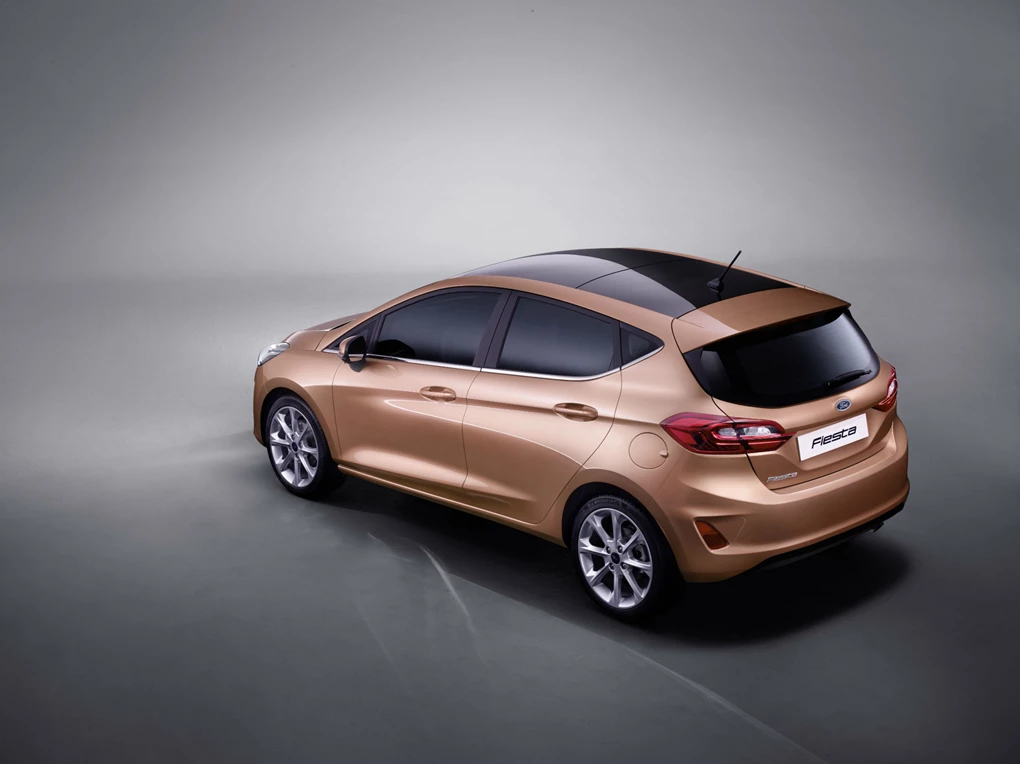 The little EcoBoost makes for a relatively cheap car to run as well, with Ford claiming that it can return up to 65.7mpg with just 93g/km of CO2, while insurance costs will also be low with the lesser-powered 98bhp model.
In terms of outright pricing, the new Fiesta range starts from £12,715 for the entry-level Style trim. However, that's fairly basic and so most drivers will likely opt for either Zetec, which starts from £13,995, or ST-Line, which starts from £15,945.
That makes it a little pricier than some rivals, but for many it'll be worth it thanks to the amount of kit you now get in the Fiesta. Not only that, but residual values are estimated to be good, which will mean that leasing and PCP deals will be affordable too.
It's estimated that as many as 85 per cent of Fiesta buyers now get their cars via PCP, and in fact Ford claims that with such a deal the price difference between the new Fiesta and the previous model will work out to only £15 a month or so.
Verdict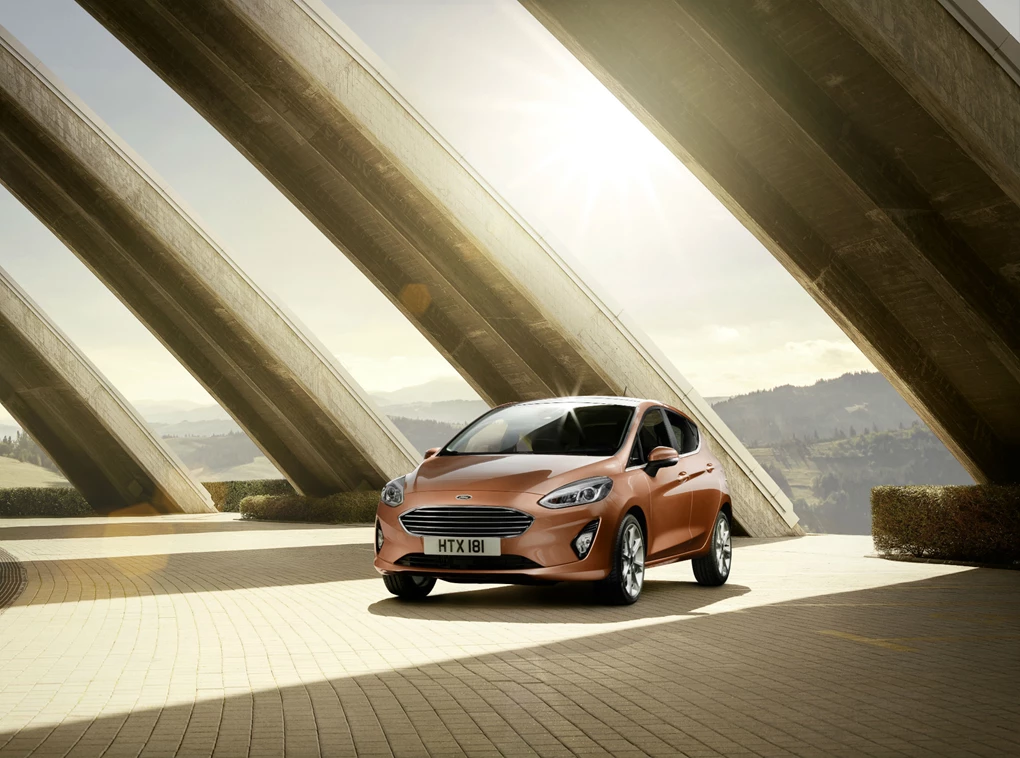 It's hard to overstate the importance of the little Fiesta, and so it was vital that Ford didn't mess this one up. After all, the previous Fiesta was widely regarded as one of the best small cars ever, and deservedly so.
This new one? Well, in virtually every respect it's now even better. The Fiesta had a lot of catching up to do in terms of interior and equipment and there are now any more, many more competitive, rivals than ever gunning for the 'best supermini' crown.
Still, the new Fiesta is now a much better-rounded and complete car overall, and we reckon it still justly sits at the top of the small car pile.