Introduction
If you haven't noticed, the pull of SUVs and crossovers has been dragging people out of other types of cars for years now – notably executive cars and estate models.
And we're now seeing it in the performance car world, too – many firms shifting their focus to crossovers to inject extra power into. But is this at the expense of a hot estate car?
Well, while other manufacturers are shying away from performance wagons, Ford is a firm still dedicated to this market – offering its Focus ST in Estate form, as well as the more conventional five-door hatch guise.
Just like the hatchback, the estate is available with a choice of a powerful petrol or diesel engine, along with numerous performance gubbins, but more on that later. It also gets a racier body kit, too – adding to the drama.
Here we're trying the Focus ST Estate with the more efficient diesel engine, to see if it's good enough to stand out next to the growing number of sporty crossovers.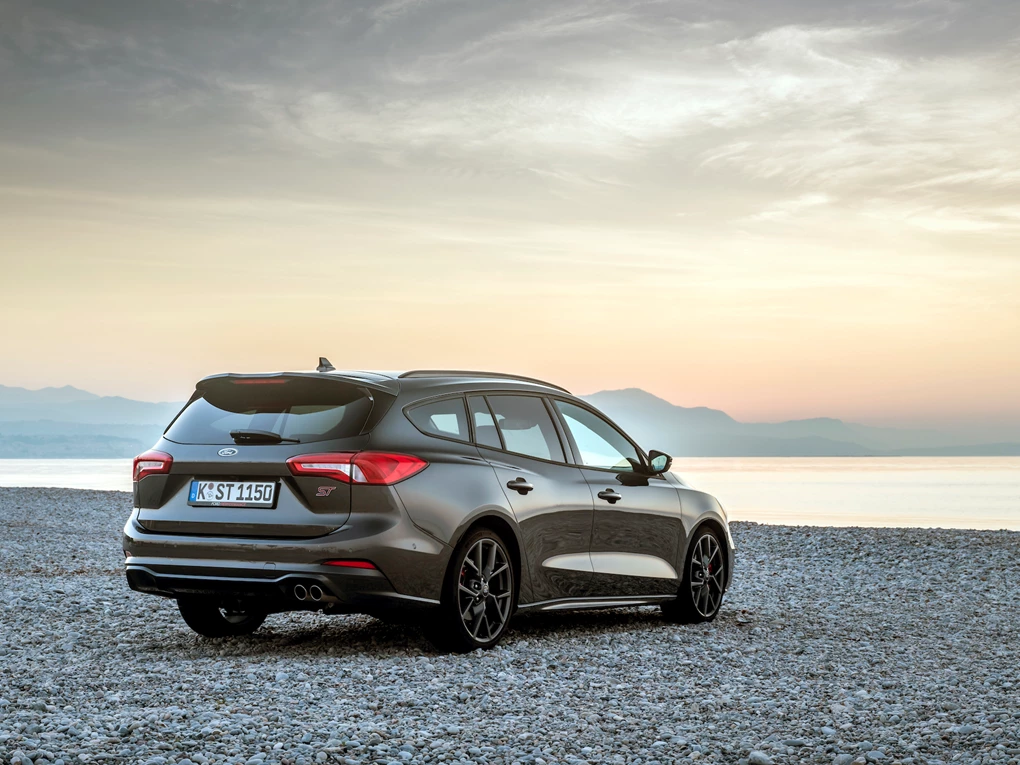 Performance
While the 276bhp 2.3-litre EcoBoost petrol engine might be the talking point of the new Focus ST, on the more practical estate version, the diesel model could be the ideal choice.
While not offering dramatically more power than the regular diesel engines found in the Focus, the 2.0-litre EcoBlue engine produces 187bhp and 400Nm of torque – 39bhp and 30Nm more than the most powerful diesel in the regular line-up. Power is sent to the front wheels via a six-speed manual transmission – there's no automatic option just yet.
While not quite delivering the punch you may expect from a hot estate, this diesel engine still has plenty to it, as it's able to accelerate from 0-60mph in 7.5 seconds, and can reach a claimed top speed of 137mph.
But it's worth remembering this engine also has efficiency on its side – returning up to a claimed 50.4mpg, along with CO2 emissions of 125g/km.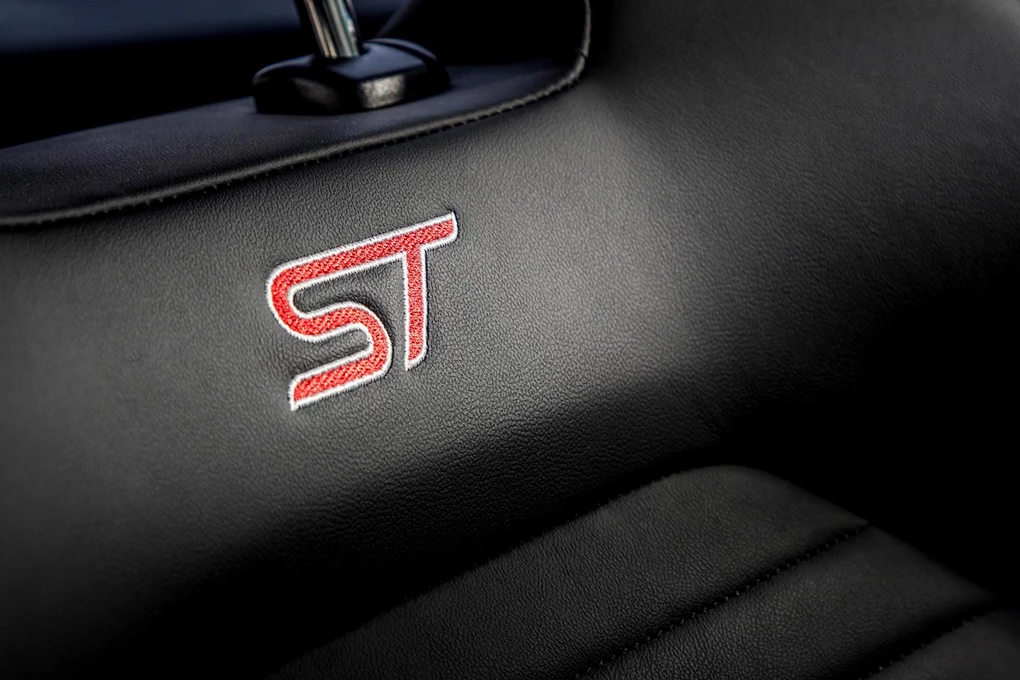 Ride and handling
So, while a diesel engine might not be a match made in heaven in a hot estate, this is a surprisingly good match for the Focus ST. While there's the background noise of a diesel engine there, it's impressively refined, while the manual transmission is a joy to use.
While it's unsurprisingly not as good to drive as the petrol hatch – extra bulk and weight not doing any favours – it remains impressive to drive for an estate car, with direct steering and switchable drive modes offering plenty of opportunities to have lots of fun behind the wheel. Though in truth the same could be said for a Focus Estate in ST-Line guise…
See Available Focus deals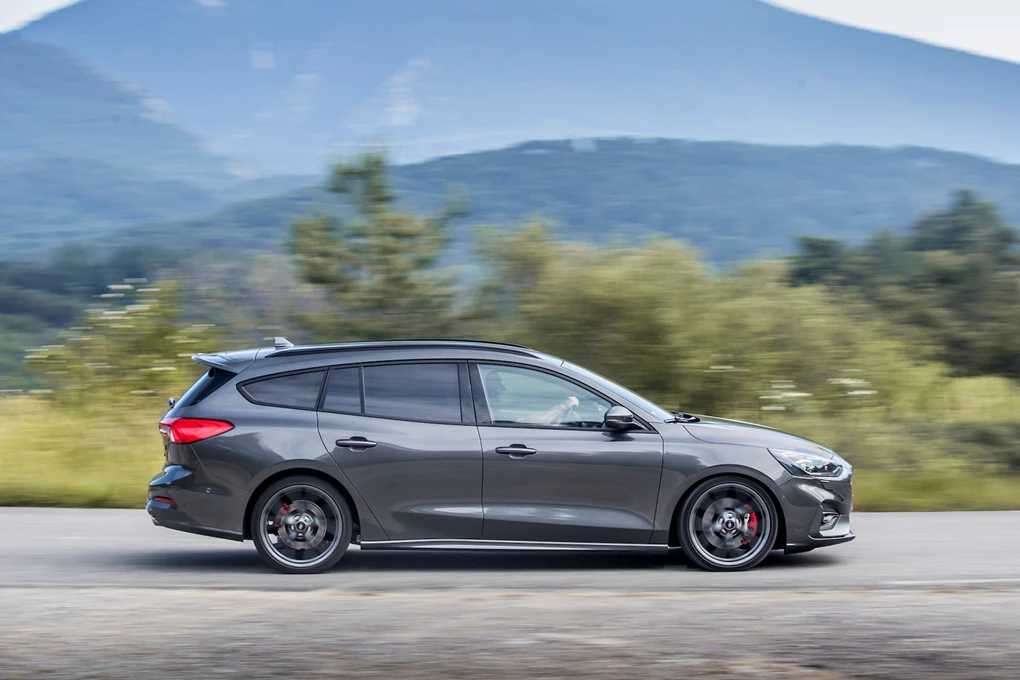 Interior and equipment
While Ford has toned down its ST interiors in recent years, you still get some carbon-effect trim and wonderful Recaro sports seats, which offer the perfect mix of comfort and support. While it could perhaps do with a few more touches to separate it from the regular Focus, there is little wrong with the regular model's cabin – only a few cheaper interior plastics letting the side down.
But, while this might be a sporty estate, it's not forgotten about the need for practicality. While the Focus ST hatchback's boot is smaller than the regular model, that's not the case on the Estate. It offers an impressive 608 litres of boot space – increasing to 1,653 litres with the rear seats folded. That puts it on par with key rivals – notably the Skoda Octavia vRS Estate. Thanks to a repositioned exhaust, this is also the first Focus ST Estate that you're able to tow with, with a maximum brakes weight of 1,800kg on the estate model, or 200kg less with the petrol.
With the ST being the flagship in the Focus range, standard equipment is reassuringly impressive. Highlights include adaptive LED headlights, an electric driver's seat, 19-inch alloy wheels, a reversing camera and a heated steering wheel to name but a few luxuries.
Cost
Contrast the Focus ST Estate to the hatch and you'll be spending an additional £1,200 for that extra space – a worthy price to pay if you need additional practicality. It means that the Focus ST Estate starts from £30,695 in diesel form, or £33,695 if you opted for the petrol version.
When you consider the performance, practicality and standard kit on offer, both seem well-priced. And while the ST-Line X with the most powerful diesel engine might be nearly as appealing, there is only a £2,450 increase for the ST, and you also need to consider the extra kit it brings, too.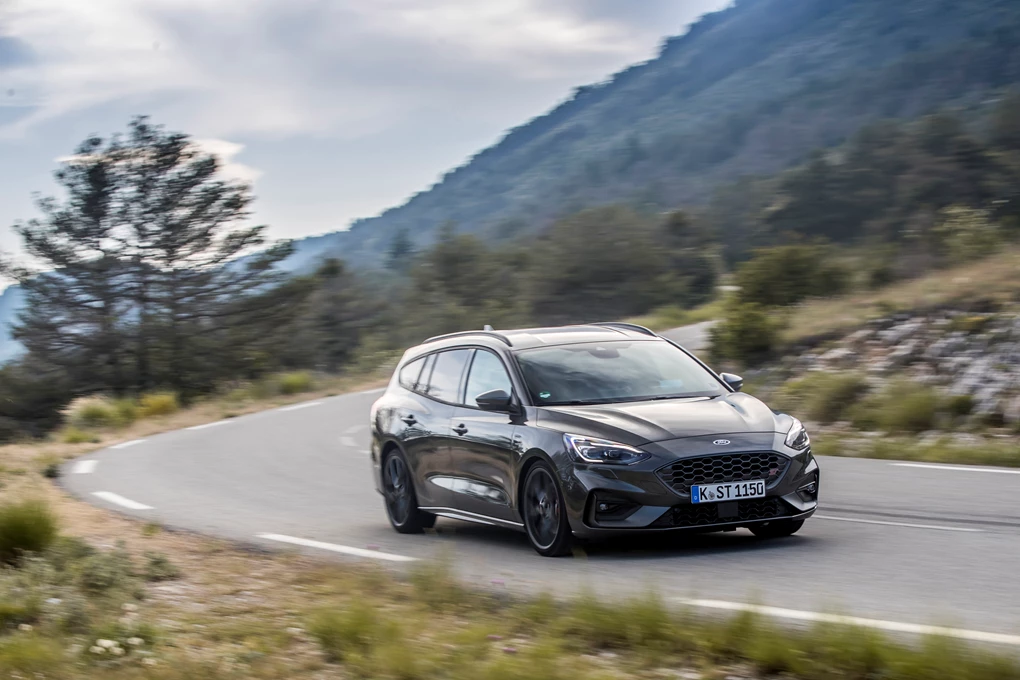 Verdict
While a diesel estate might not seem the obvious choice for a sports model, this Focus ST makes a compelling case for itself with its mix of efficiency, performance and appealing styling.
Opting for the petrol hatch is undoubtedly the way to go for if you're looking for the most thrills, but should you need something more focused to family duties without sacrificing on fun, this Focus ST estate in diesel form is a great choice.