Introduction
Using the 'Mustang' name for a new electric SUV was always going to be a controversial move. While there are still sceptics, those that have got behind the wheel of the Mustang Mach-E, and who have admired the model's muscle car-inspired styling have soon come around to the idea. 
But now Ford is taking things up a notch with the launch of a new flagship GT option, appealing to those wanting something electric, but still fun to drive. While there's greater power on offer from the dual-motor powertrain, there's a lot more to it than just outright pace, with the GT receiving an advanced MagneRide suspension setup, along with upgraded Brembo brakes. 
Along with the sporty styling upgrades – including body-coloured arches, a 3D-effect grille and bold paint options – there's also new, more grippier tyres and a cool Untamed Plus driving mode that's designed for performance driving on track.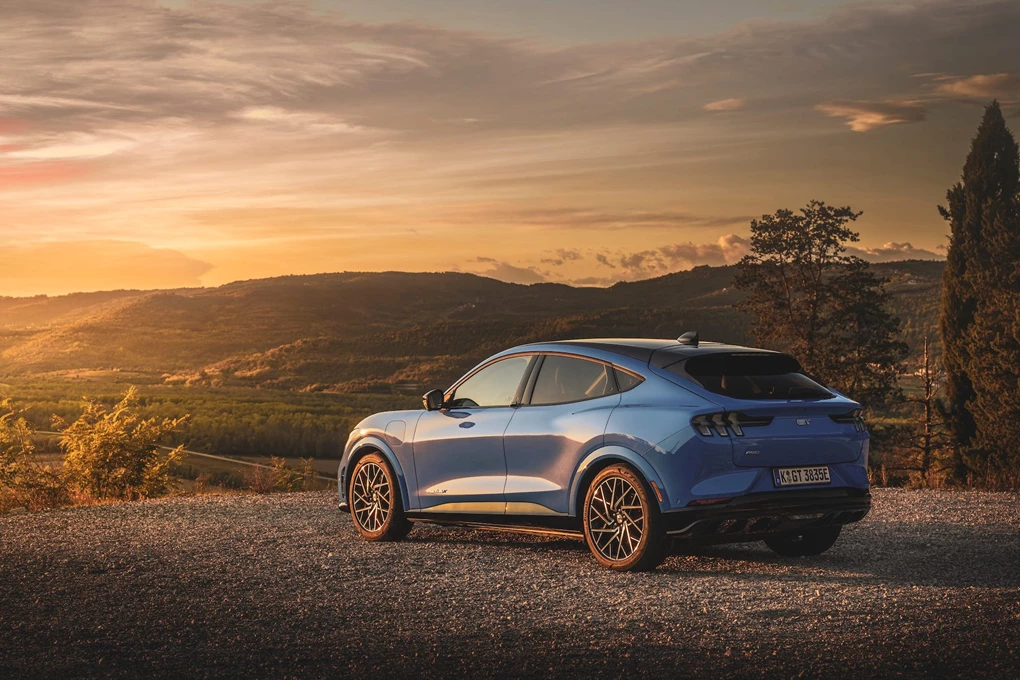 Performance
The Mach-E GT gets its power from a dual-electric motor setup that offers 480bhp and 865Nm of torque, with that latter figure being particularly impressive as it makes this SUV the torquiest model Ford has ever produced – and yes, the GT supercar is included in that. 
It means the Mach-E can reach 0-60mph in an astonishing 3.5 seconds, with its top speed capped at 124mph. 
It currently uses a 88kWh usable battery, which is said to offer an electric range of 310 miles, though Ford says that upgrades in the future could mean the battery's output could be upped to 91kWh, which would help increase the electric range to around 340 miles. In terms of charging, the Mach-E can charge at up to 150kW, meaning that if plugged in at the speediest chargers, the battery can be charged from 10 to 80 per cent in around 45 minutes.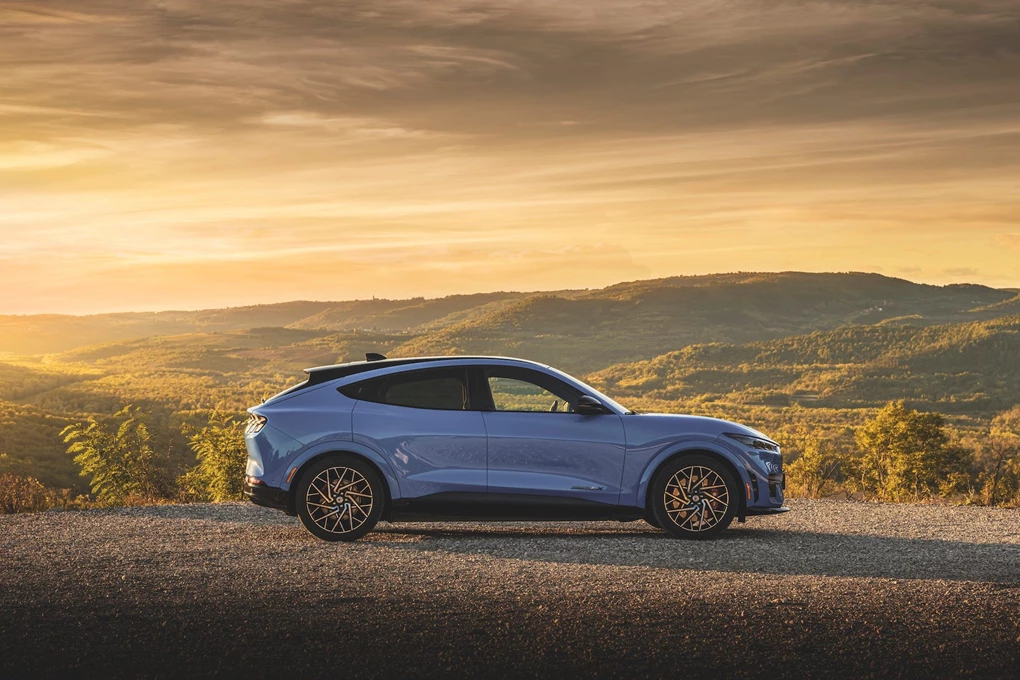 Ride and handling 
Those performance figures are just as impressive in reality as they are on paper, as the Mach-E is seriously rapid off the line, surging forward with impressive urgency, and it's something you'd never get bored off. 
Ford – either deliberately or otherwise – has also made the Mach-E GT feel like a true electric muscle car, as while not especially good in tight corners, the rear-biased all-wheel-drive system is able to kick the back out for greater driver pleasure when required. The new suspension system is also fantastic, and really helps to iron out the unsettled ride you get with other Mach-E models – proving to be far more settled and easier to live with. 
The only real gripe with the Mach-E's drie is the overly intrusive driver aids, especially the lane-keep assistance which is constantly fidgeting at the steering wheel, even when turned down to its lowest sensitivity.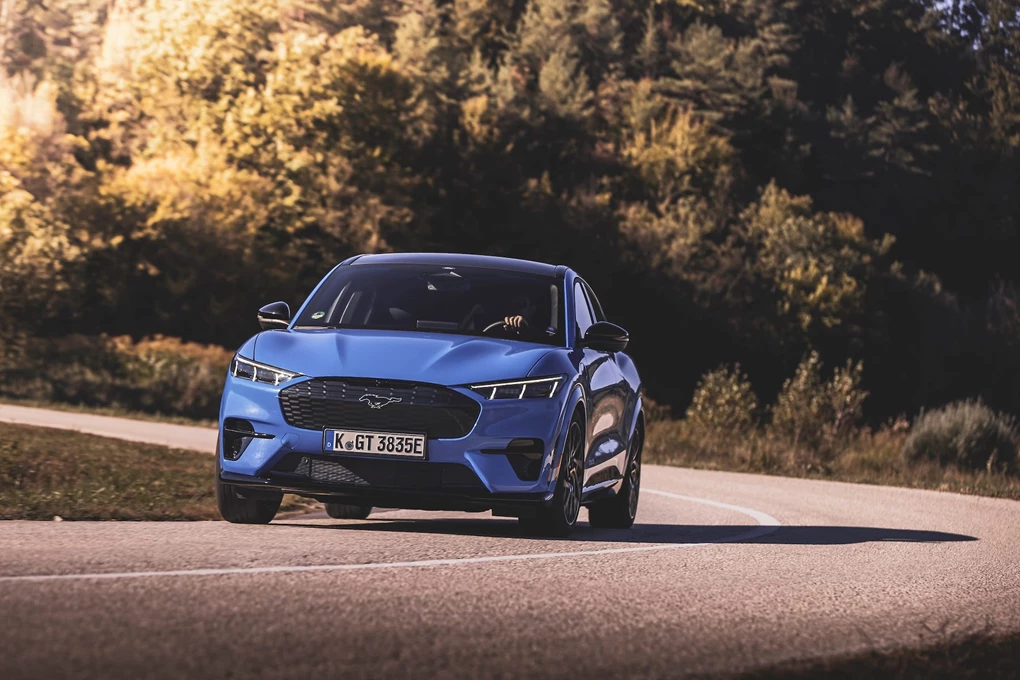 Interior and equipment
Inside, the Mustang Mach-E's interior is dominated by the huge Tesla-like 15.5-inch portrait touchscreen. While it can seem a bit intimidating at first, it's hugely impressive, as well as being ultra-responsive and easy to navigate. The overall quality and tech levels are really a level above what we've seen from Ford in recent years, though still not quite up to the same levels as Audi and BMW, though this is perhaps to be expected. 
The interior of this GT isn't hugely different to the rest of the Mach-E line-up, which is no bad thing, though you do get some fantastic sports seats included. 
In terms of equipment, the Mach-E GT includes 20-inch machined alloy wheels, an excellent 10-speaker B&O sound system and adaptive LED headlights. A digital instrument cluster and that aforementioned touchscreen are also included, along with heated and electric front seats, adaptive cruise control and a 360-degree camera system. You'll certainly be left wanting for little else when it comes to equipment.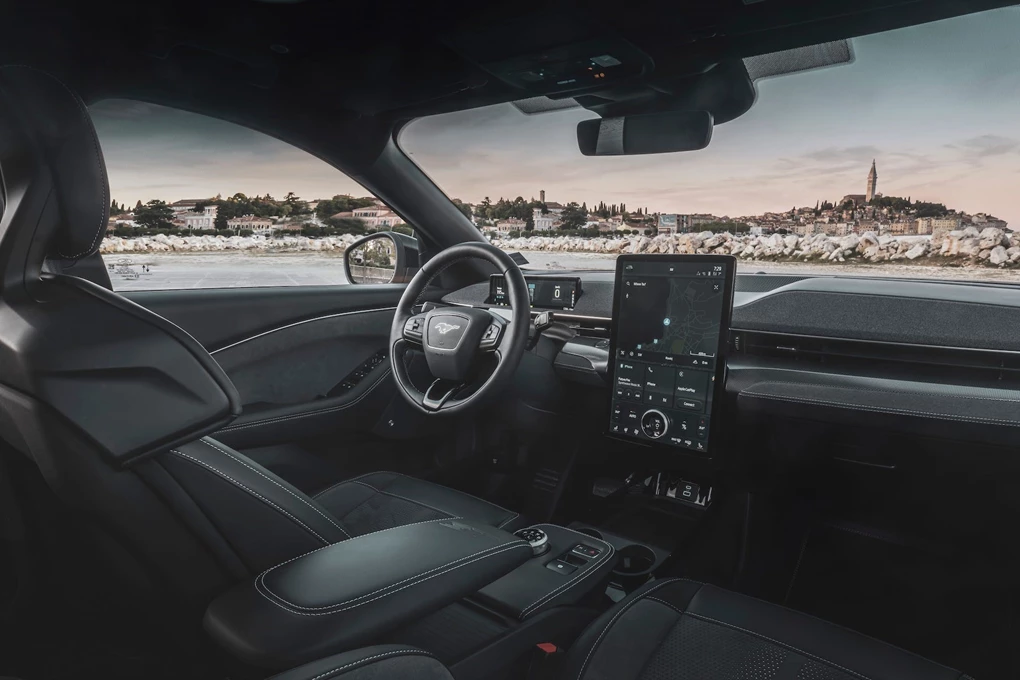 Cost
Perhaps not surprising with this level of kit and performance, the Mustang Mach-E is not what you'd call a bargain. Prices start at £65,080, which is a huge amount of money, and one we're not convinced that many buyers will want to pay. 
That said, compared with the £57,030 price for the extended range all-wheel-drive erosion, the GT begins to not look quite so bad expensive.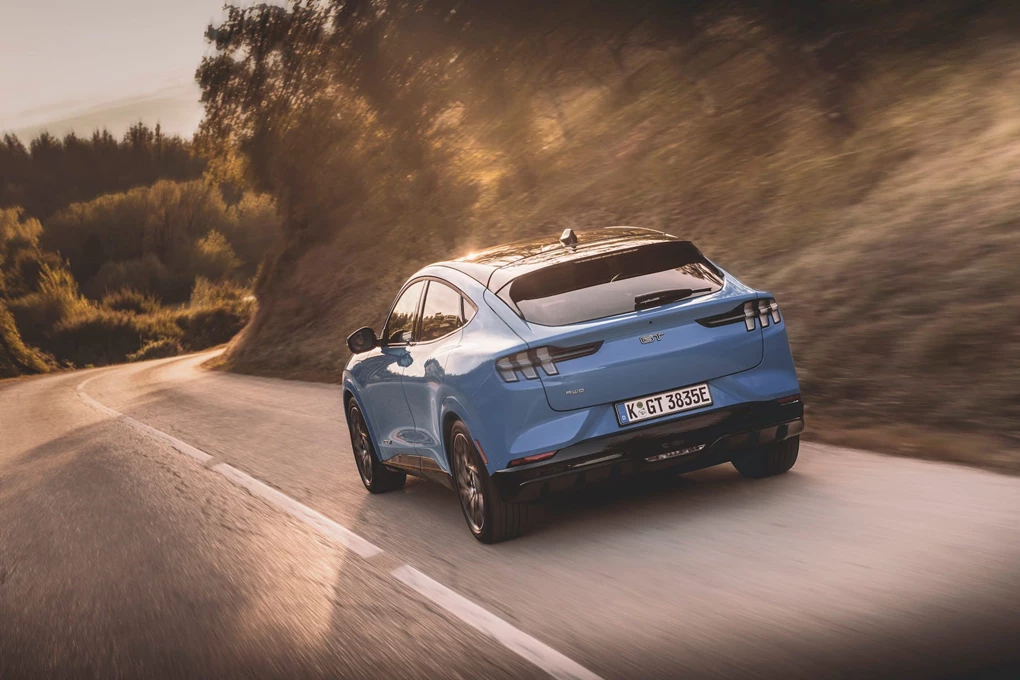 Verdict
The Ford Mustang Mach-E isn't the easiest car to draw inclusions on. It's not the most obvious or indeed best performance car, but treat it more leisurely as a muscle car and it begins to make more sense. The superb suspension also makes it ideal to live with on a day-to-day basis, while the 310-mile electric range should prove to be plenty for most. 
With its striking design and well-made interior, it's quite easy to see the appeal of the GT, though you need to be aware that it does come at a premium. 
Enquire on a new Ford Mustang Mach-E GT