Introduction
Not so long ago pick-ups were workhorses and nothing else – designed for those needing a vehicle they could push to their extremes.
But over the years these vehicles, while still being utilitarian, are appealing to more people who are looking for more of a 'lifestyle' vehicle. And the model at the forefront of this change is the Ford Ranger – Britain's best-selling pick-up.
While still able to cater for those wanting something tough for off-road use, there are increasingly more luxurious and stylish versions available – including the Wildtrak and Raptor options.
Last year it received quite a big update, which included a stylish facelift, along with a more efficient diesel option being introduced. New safety tech was also available, which remains an area of weakness for plenty of pick-ups.
But has this update proven enough to make the Ranger our pick-up of choice?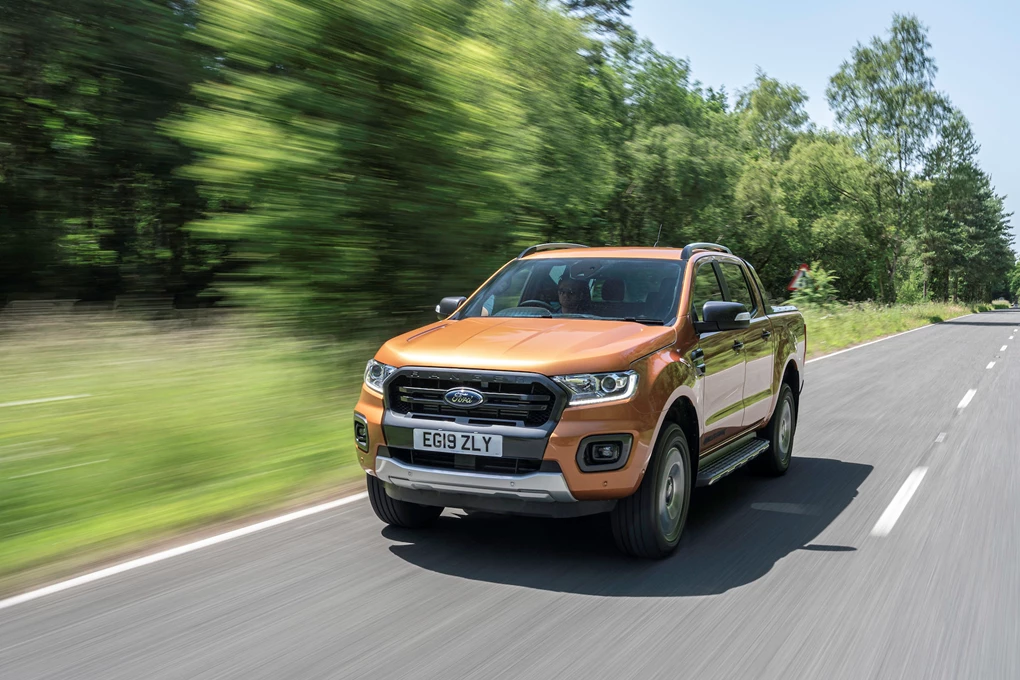 Performance
Key to this Ranger update is the introduction of a new 210bhp 2.0-litre EcoBlue diesel engine, which is more efficient and offers better performance than the 3.2-litre it replaces – power and torque up by 13bhp and 30Nm respectively. Depending on trim, it's available with either a six-speed manual gearbox or a 10-speed automatic. – enabling a 0-60mph time of 8.8 seconds and a top speed of 112mph, which are both impressive for a pick-up.
This engine is only found on the higher-spec Limited, Wiltrak, Thunder and Raptor models, but further down the line-up there is a 2.0-litre diesel available with either 128bhp or 168bhp – the latter still having enough power for the Ranger.
Fuel economy figures of 40.9mpg are claimed for the 128bhp and 168bhp versions, and 36.7mpg on the 210bhp, which is still decent for a truck of this size. CO2 emissions aren't quite so impressive – ranging from 178g/km to 233g/km.
It's worth noting that while single-cab versions can come with front- or four-wheel-drive, all double cab versions come with all-wheel-drive.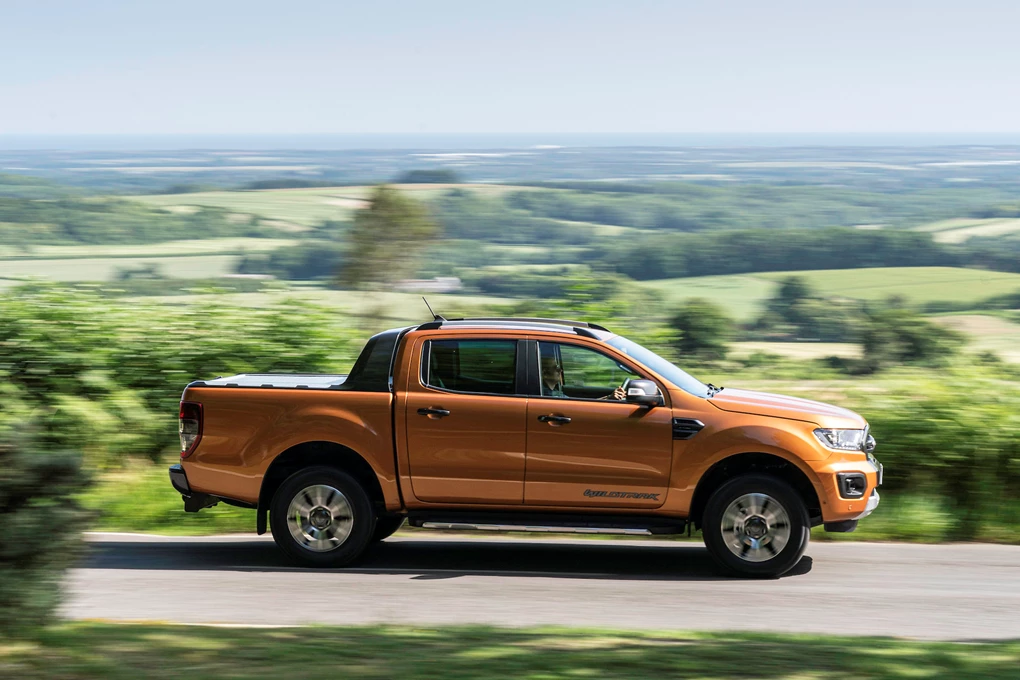 Ride and handling
This latest update introduced quite a number of changes to the way the Ranger behaves behind the wheel, and it's undoubtedly a made a huge difference to the way it drives.
It's always been one of the better trucks to drive – being easy to manoeuvre and handling surprisingly well for something of this size. But it was let down by a poor ride and disappointing engines. The revised suspension setup makes the Ranger far more comfortable, though as with most cars and vans, the examples with smaller wheels are the ones to go for if you want maximum comfort. The new engines are also far more responsive and eager than the old 3.2-litre unit, too.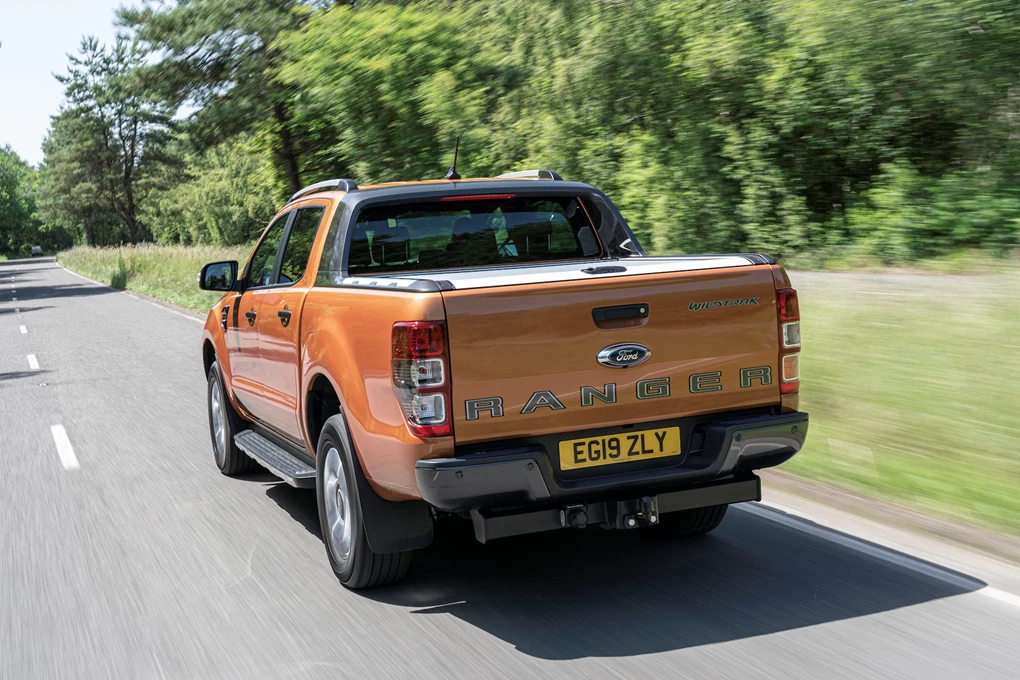 Interior and equipment
The interior of the Ranger is nicer than most pick-ups – particularly if you opt for higher-spec Limited or Wildtrak versions. While still being full of hard-wearing materials, you get some softer materials – including a welcome soft-touch dashboard. The layout and touchscreen system are also the same as what you'd find in Ford models like the S-Max and Mondeo, and means you have an easy touchscreen system to use and an ergonomic layout.
Double Cab models make the most sense – these having proper rear seats to use. While not especially spacious, adults should be able to get comfortable in the rear, especially with generous headroom.
Double Cab models have a 1.5m-long load bed, and have a payload of up to 1,217kg, though the best workhorse is the Regular Cab – which has a huge 2.3m-long bed at the back, and a payload up to 1,307kg. All models are also capable of towing up to 3,500kg.
There's no shortage of trims to choose from, either, with six grades on offer.
expensive suspension setup, tougher underbody protection and rather different looks.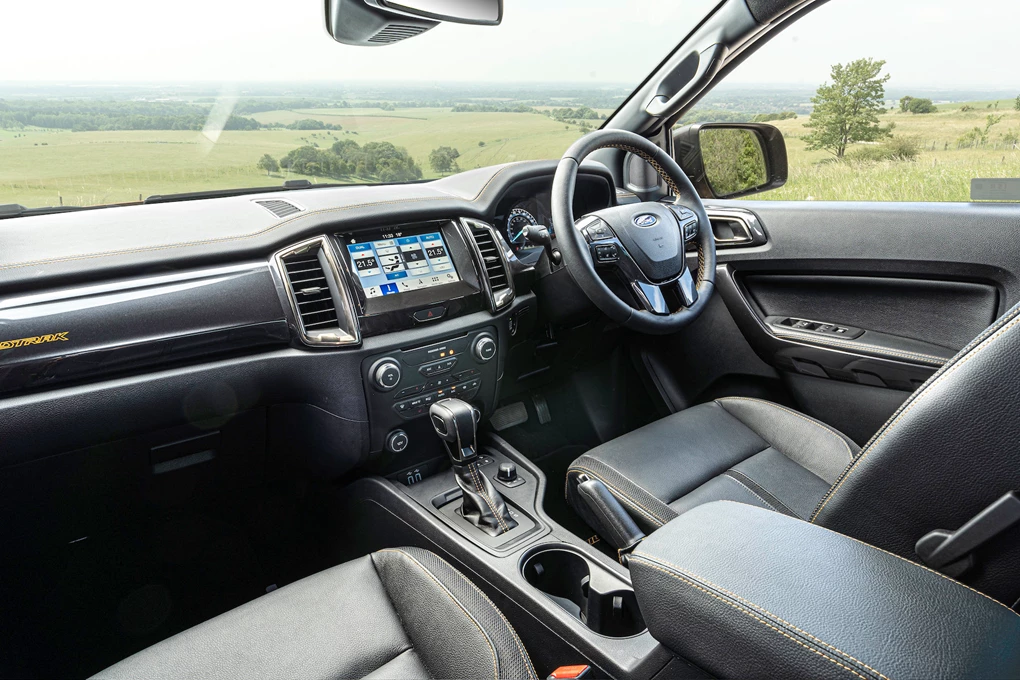 Entry-level XL models come with a heated windscreen, air-conditioning and Bluetooth, but you'll need the XLT version to get a touchscreen and alloy wheels.
Limited versions are the pick of the range – these featuring LED headlights, leather seats, front and rear parking sensors and heated front seats. Stylish Wildtrak versions then bring satellite navigation, a host of design differences and 18-inch alloy wheels.
Ford's currently offering a special-edition Thunder model, which gains red and grey accents, while at the top of the line-up is the cool Raptor model, which has its own separate review. This is a tough model that comes with an expensive suspension setup, tougher underbody protection and rather different looks.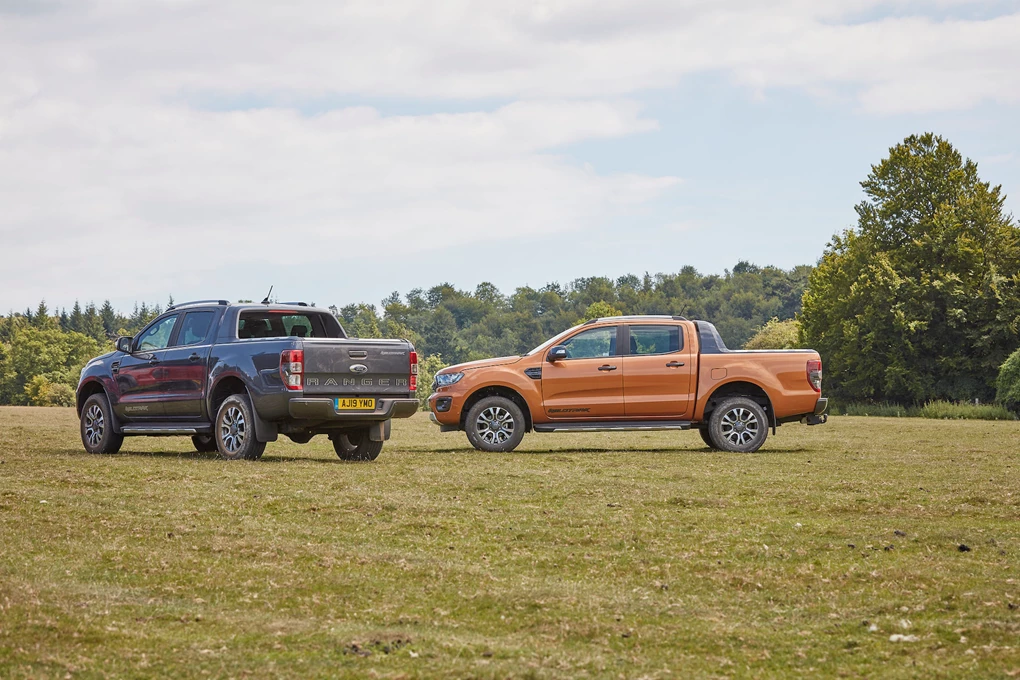 Cost
If you're not bothered about having all the bells and whistles on your Ranger, prices start from £22,361 for an entry-level Ranger XL in single cab form. You'll need to spend £26,611 for a double cab version.
Limited models are the pick of the range, with these available from £29,236, which gets you loads of standard kit and the 168bhp diesel engine. Prices push over £30,000 when you start to look at the more stylish Wildtrak, Thunder and Raptor models. Note that these prices exclude VAT.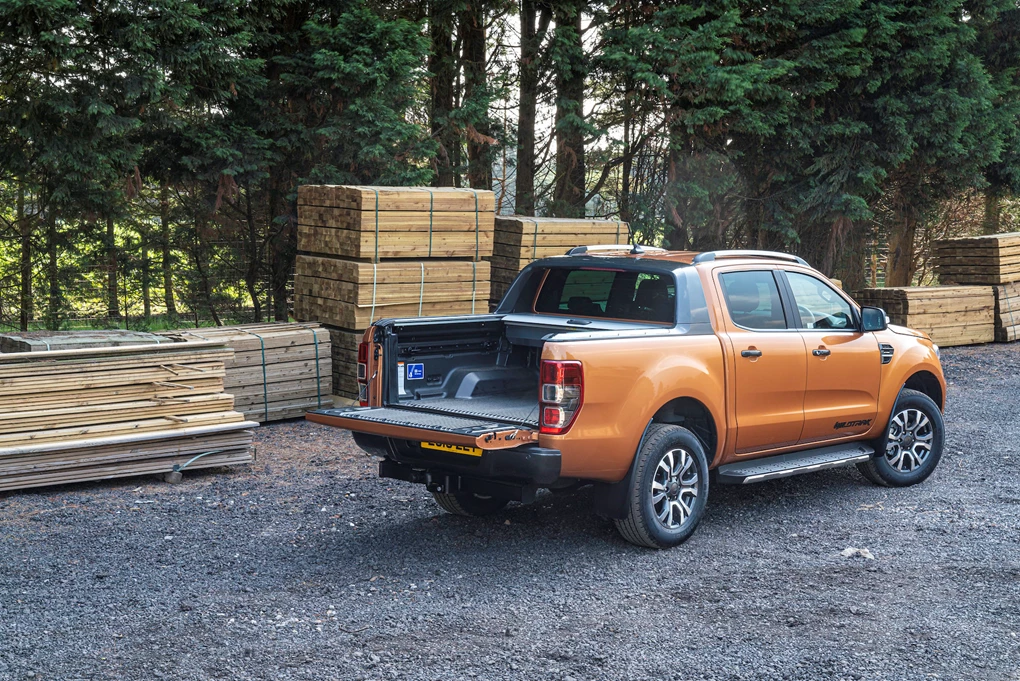 Verdict
The Ranger has always been one of the better pick-ups on sale, and the changes Ford has made to it as part of this update have only made it a more appealing option.
The new diesel engines are both more responsive and more efficient, while it's far more comfortable as well. The cabin quality might lag behind the Volkswagen Amarok, but at the same time it's also nowhere near as expensive.
Whether you're looking for a rugged workhorse of a pick-up, or a more interesting alternative to an SUV, the Ranger is definitely worth a look.