Introduction
Mixing 'sport' with a vehicle primarily designed as a means of carrying cargo may sound like lunacy, but Ford could well be on to something with what we're driving here.
We're not saying your average car buyer is suddenly going to cross-shop a van with an SUV, but it seems that users are now using commercial vehicles more commonly as daily drivers too – and they need a hint of desirability to stand out really.
So here we have the Ford Transit Connect Sport, which aims to blend the practicality of a van with a little more fun for everyday usability.
Ford hasn't massively altered the Transit Connect formula — don't think of this in the way you would a Fiesta ST — rather adding some cool-looking tweaks both inside and out of the van.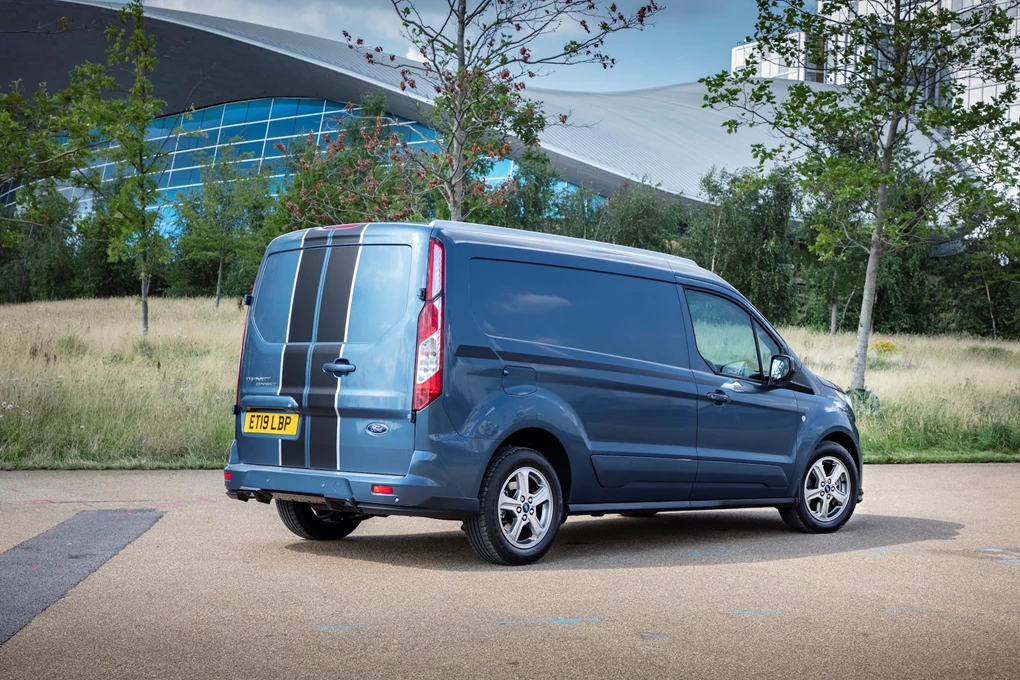 Performance
Sitting underneath the bonnet, graced by two racing stripes, is a very van-appropriate power unit. This 1.5-litre diesel engine delivers 118bhp and 270Nm to the front wheels via an exceptionally good six-speed manual gearbox.
Ford doesn't state official performance times, but acceleration and response would be reasonable by a car's standards — let alone a van's. Again this is no boy racer as the name may have you thinking but it's certainly got reasonable performance.
It's also got typical van efficiency, with Ford claiming returns of up to 61.4mpg — with mid-50s a more likely real-world reading — and emissions of just 130g/km.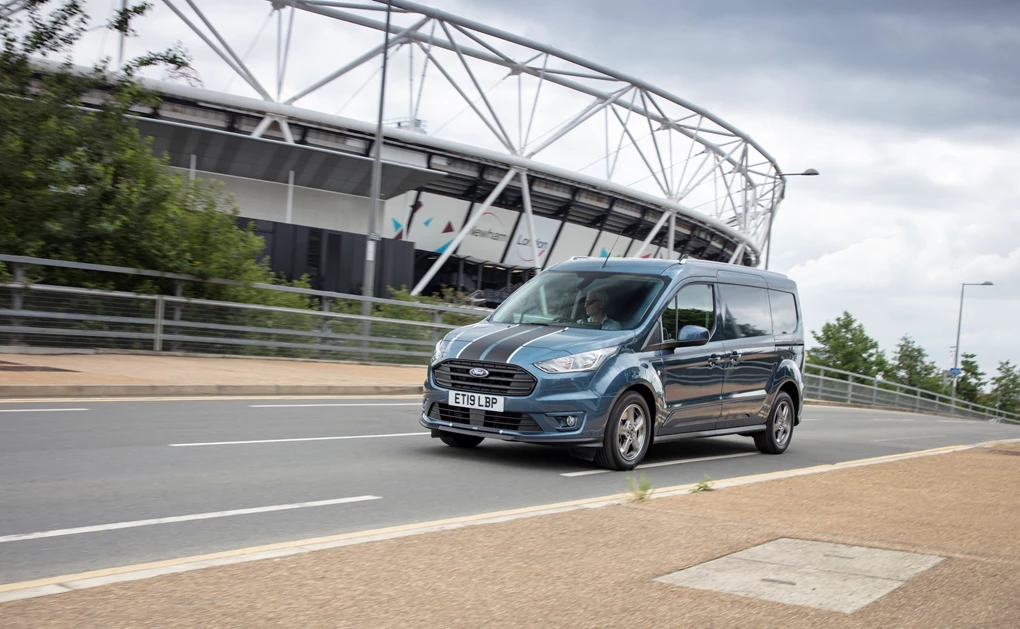 Ride & Handling
Hitting home that point of no mechanical sporting tweaks, the driving experience is again more worksite run-around than urban tearabout, but that doesn't make it a misery to drive.
In fact, we'd even say it's good to drive – even by car standards. It's a real class leader for dynamics, with a lot of steering feel and surprisingly minimal body roll with an empty cargo area. It actually borders on fun.
It rides comfortably too, although it is ultimately a van and its rather agricultural design does mean a lot of noise does enter the cabin. We wouldn't want to be covering too many long-distance journeys behind the wheel.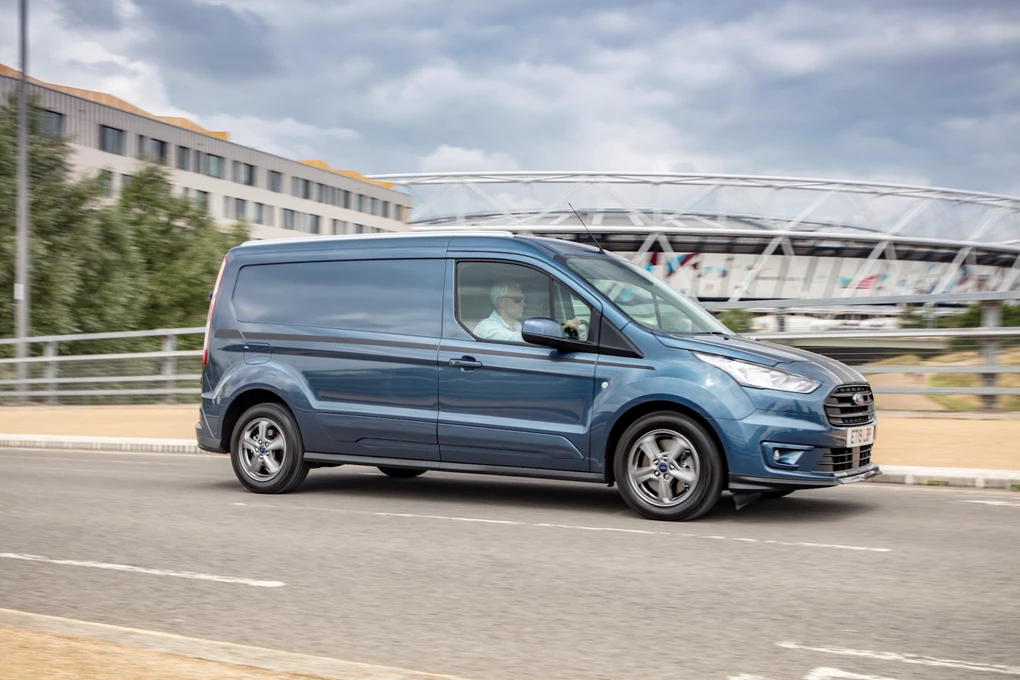 Interior & Equipment
Ford has aligned the cabin of the Transit Connect well with its road cars, and there's a strong hint of Fiesta throughout here as a result of that. Placement of controls is exceptionally well-judged, the driving position is well set and everything feels reassuringly put together. There's even some leather sprinkled around this Sport version.
In this 'L1' form, the shortest available, the cargo area of the Transit can be accessed via a single sliding door that's wide enough to get a single Euro pallet through. Those looking for more space can opt for an 'L2', which boasts 2.1m3 of capacity.
As for equipment, our car is kitted out with Ford's Sync3 touchscreen infotainment system, keyless start, cruise control and dual-zone climate control.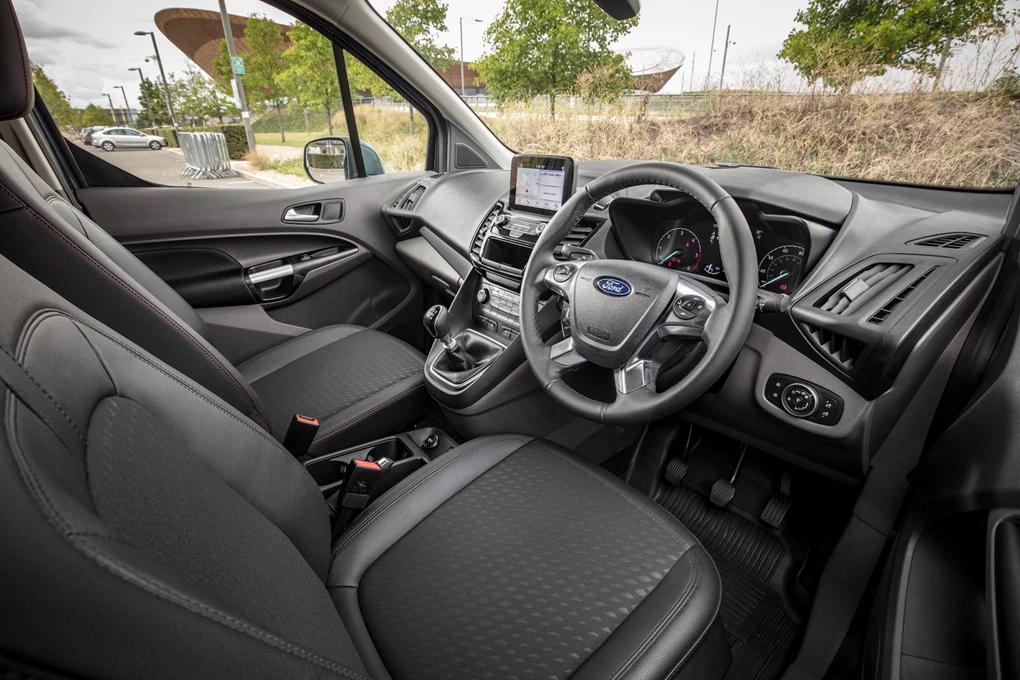 Cost
As tested, our van weighs in at £23,528.36 (excl. VAT) which certainly makes it a pricey prospect considering the range kicks off at £16,526.36 (excl. VAT). That said, it does come with a very appealing amount of kit.
It's worth keeping in mind you will have to apply 20 per cent VAT to that price if you're purchasing the van solely as a personal vehicle rather than for business use.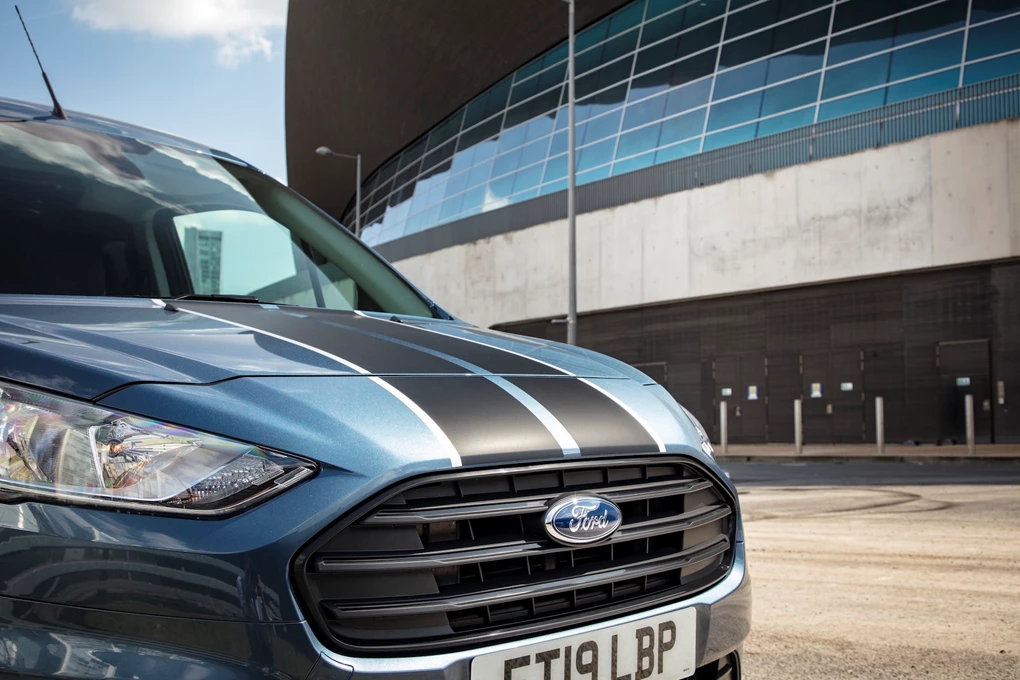 Verdict
Ford's Transit Connect Sport proves you can buy a van with your heart as well as your head. If you're buying it for sheer practical concerns, you're probably best off saving money with an entry-level Transit Connect.
For something as an everyday, desirable vehicle though, the sportier look and extra goodies that come as part of the Sport package makes this a van very much worth considering.