Introduction
The CR-V was one of the first mid-size SUVs in 1995, before many manufacturers had even awoken to the idea of these jacked-up models. It's gone on to become one of the world's best-selling models in its class – being particularly popular in the US.
In 2018, Honda gave it a substantial update that brought in a bolder look, more standard equipment and improved technology – something the previous-generation CR-V had been lacking.
So with this latest update, we see the CR-V now features Honda's latest 'family face, which is essentially a large chrome grille with an even more prominent Honda badge, alongside a new headlight design.
You can also now get the CR-V with five- or seven-seat options, with the latter option offering a far more appealing proposition to families. But can this update keep the Japanese SUV on par with rivals such as the Mazda CX-5 and Toyota RAV4? It's time to put it to the test.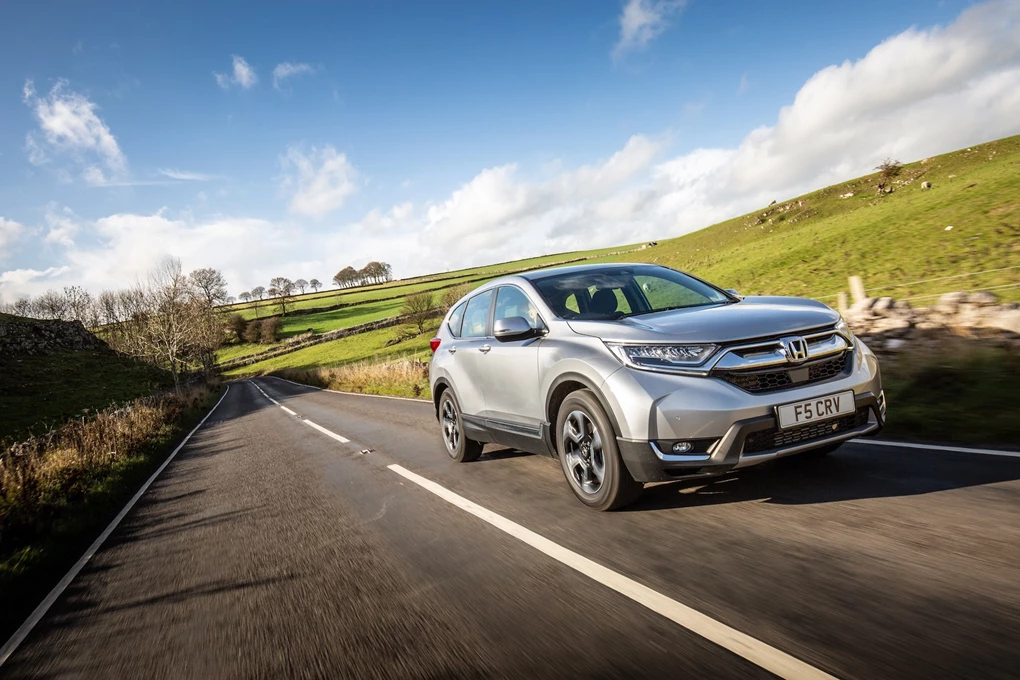 Performance
With the latest CR-V, Honda has taken the decision to not offer a diesel engine. It's a surprising move considering how dominant the fuel type remains in these types of vehicle, but it's one Honda has obviously thought through.
So the CR-V is offered with a 1.5-litre petrol engine and a 2.0-litre petrol-hybrid. We've already reviewed the Hybrid, so our focus here is on the petrol unit.
This petrol engine is offered with a great deal of configurations, with buyers having the choice of front- or all-wheel-drive, alongside a six-speed manual gearbox or CVT automatic transmission. Here we're driving the CVT, which is sending its power to all four wheels.
While the CR-V isn't a model that favours performance, the engine Is reasonably powerful – developing 190bhp and 242Nm of torque. This enables a 0-60mph time of 9.8 seconds, along with a top speed of 124mph.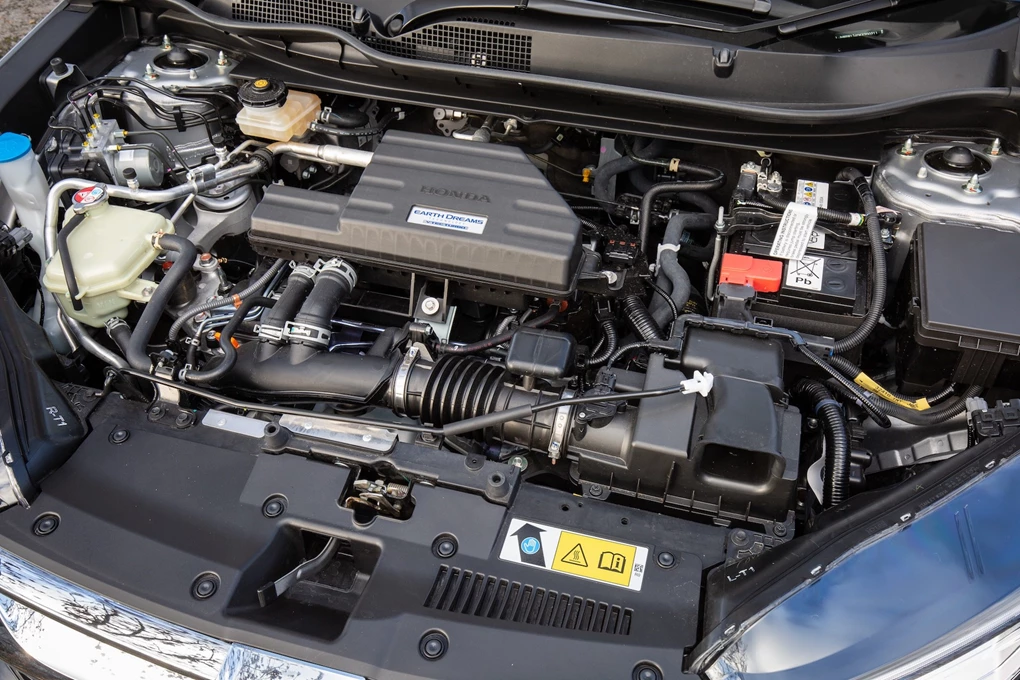 Ride and handling
As with all versions of the CR-V so far, comfort has been the priority. And the recipe has not changed here, with the CR-V. Even when equipped with the large 19-inch alloy wheels fitted to our test car, the ride remains comfortable and supple.
Elsewhere the CR-V drives as you would expect. It's predictable, safe and refined, if not particularly inspiring. If you're looking for a more dynamic SUV of this size, the Mazda CX-5 would be your best option.
The engine itself is also quite punchy, but the CVT isn't particularly smooth. For this reason, the manual gearbox would be our preference.
See Available CR-V Deals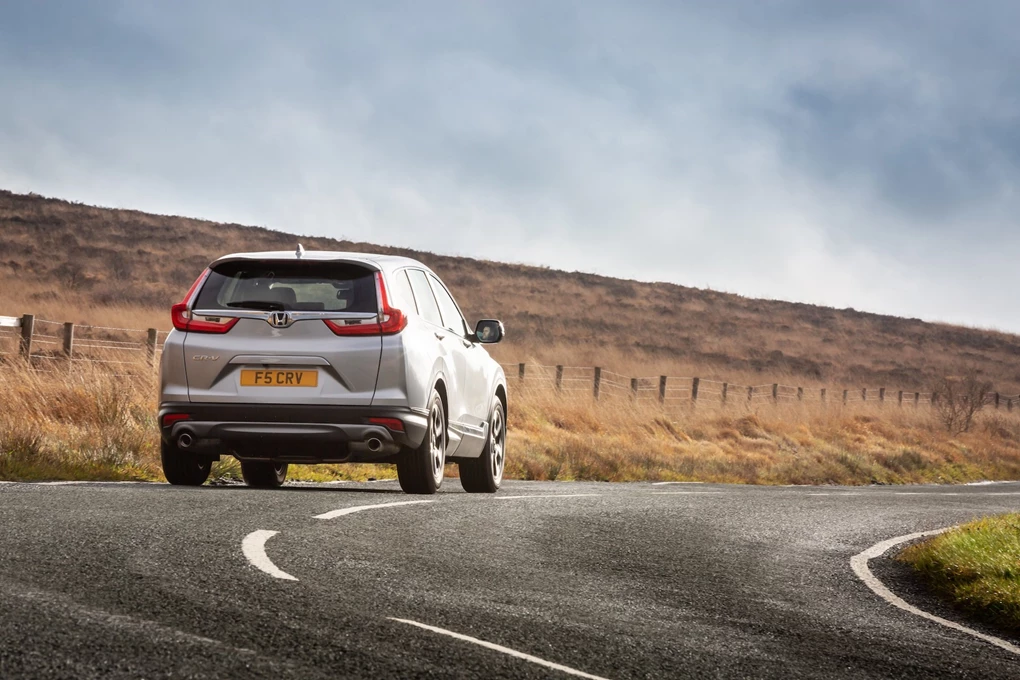 Interior and equipment
Honda has really improved the CR-V in its latest incarnation – adopting a far more modern and classier layout. It's trimmed with far more premium-feeling materials than before, yet it remains a robust SUV that will be able to withstand family life. The layout is also excellent, while visibility is something that Honda has clearly prioritised.
Perhaps the only disappointment is with the touchscreen, which is a unit from Garmin. While incorporating all the features we've come to expect from a modern touchscreen – satellite navigation, smartphone mirroring etc. – the system itself is slow to respond, and not particularly easy to navigate.
A broad range of trims are offered on the CR-V. Starting with the S, which comes with LED headlights and rear lights, lane-keep assist and a handy 'ECON' mode that reduces fuel consumption. The SR adds the aforementioned touchscreen with satellite navigation, dual-zone climate control and electric folding mirrors.
Moving up the ranks you have the SR, which features leather upholstery and privacy glass, while the flagship EX version adds heated seats, an electric driver's seat and a panoramic sunroof.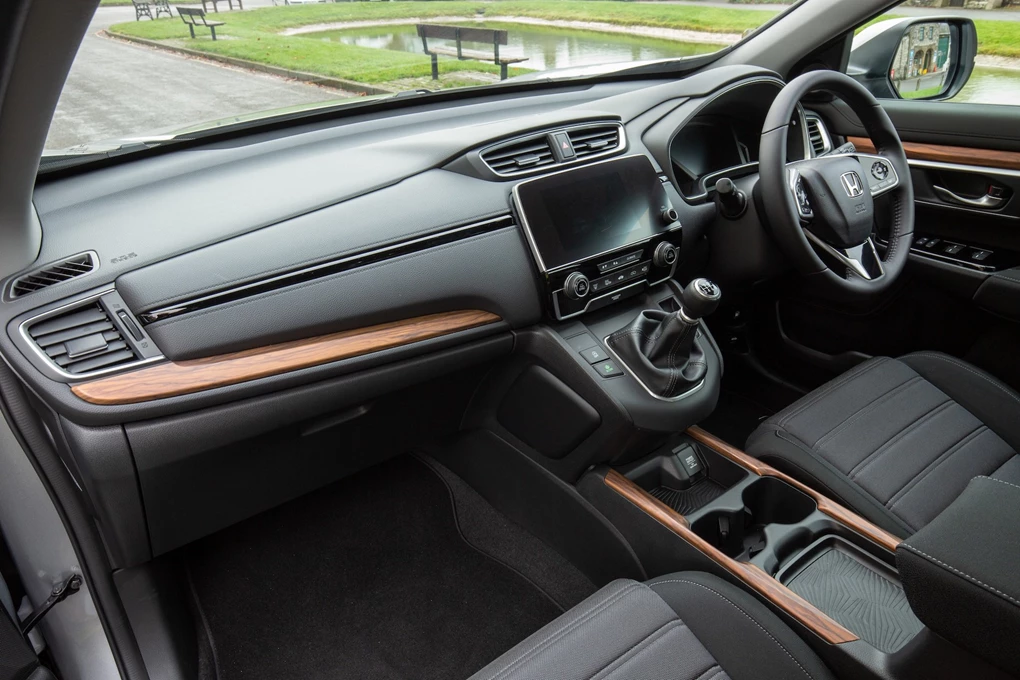 Cost
Prices for the CR-V start from £26,310, which is very respectable for a model of this size. However, we would recommend upgrading to the mid-spec SE version, which isn't too much more expensive at £28,170. However, the top spec versions cost over £35,000, which is starting to encroach on more premium territory, which the CR-V can't quite compete against.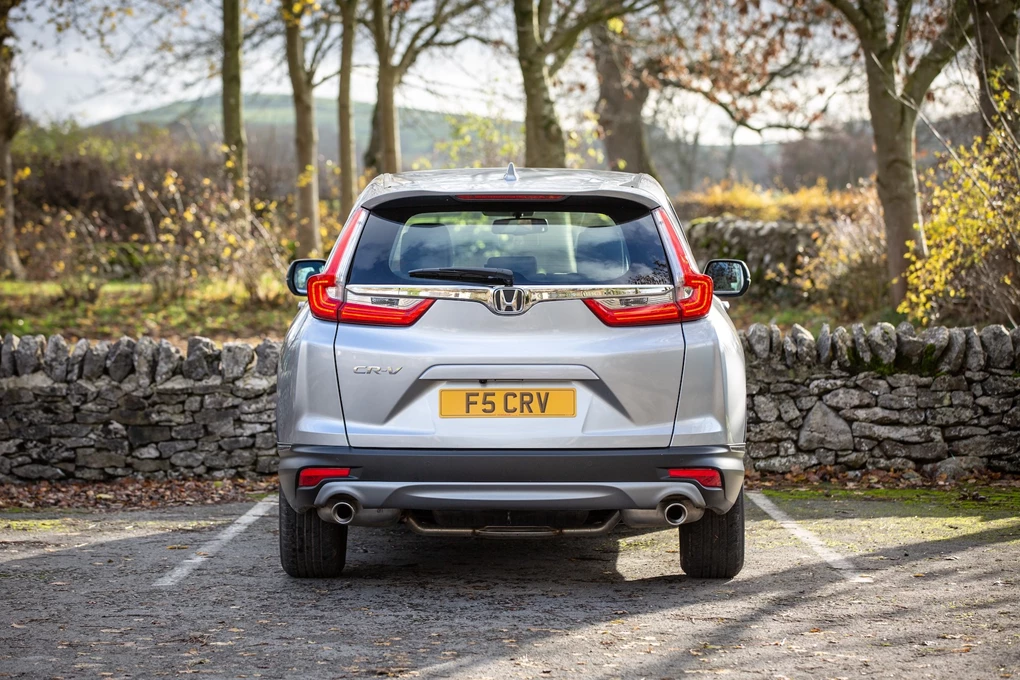 Verdict
Honda has moved the latest CR-V forwards leaps and bounds with its stylish design and high-quality interior, which is also very well-equipped. The 1.5-litre engine is also a great unit, and despite being a bit thirsty, it's a convincing alternative to other diesel models.
While the CVT automatic transmission and touchscreen might be slight annoyances, they can't detract from what is otherwise a very well-rounded and family-friendly SUV.