Introduction
Honda is a manufacturer known for its innovation, and this new 'e' is a fine example of this. The Japanese carmaker could have easily decided to launch an all-electric version of an existing model like the Civic or Jazz, but instead chose to go with a bespoke EV that really is like nothing else on the roads today.
It's essentially a production version of the Urban EV concept shown in 2017, featuring cutesy, retro-futuristic styling and acts as a halo model for Honda's electrified future.
This is an all-new model, which sits on its own bespoke platform and has a digital-focused interior that shares little in common with the rest of the Honda range. It's also the first mainstream production car that's fitted as standard with a camera-based mirror system.
But is this all a step too far into the future, and are buyers ready for these levels of technology? It's time to find out…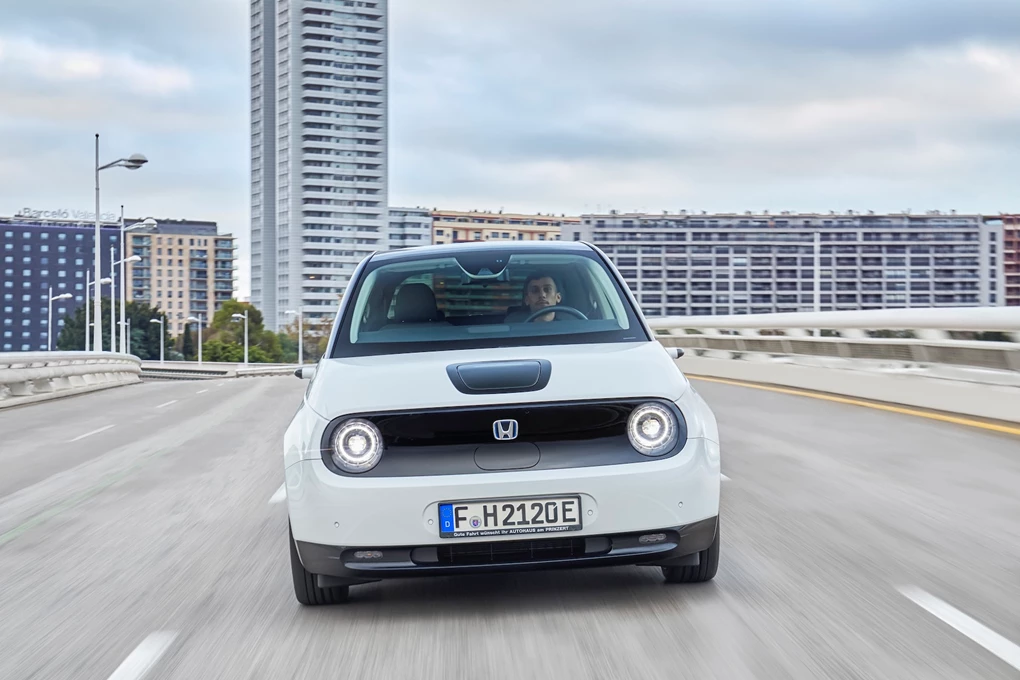 Performance
The e's power comes from a single electric motor that delivers its power to the rear wheels, which is fed by a relatively small 35.5kWh battery. It's quite powerful, though, for such a small model – managing the 0-60mph sprint in 8.3 seconds – thanks to an output of 152bhp and 315Nm of torque.
The range, however, is the contentious point, as it can manage just 137 miles between charges. That matches the new Mini Electric, though it's some way off the 200-plus miles you'll get from the similarly priced Renault Zoe and Peugeot e-208. Though Honda argues that most people don't drive enough to need more than that.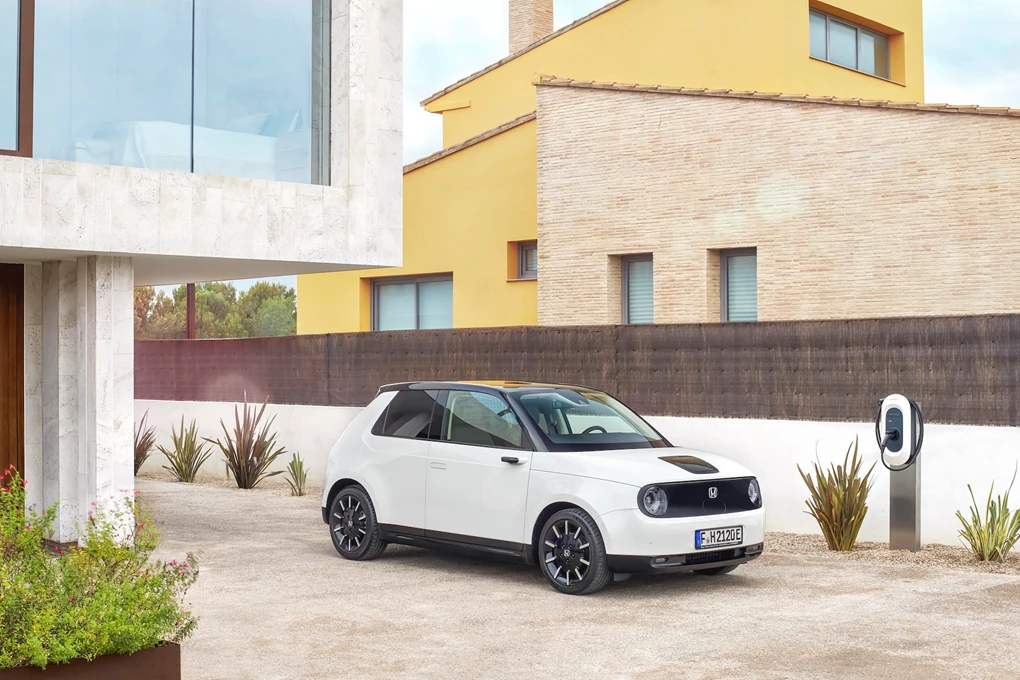 Ride and handling
As with the majority of electric cars, the instant responsiveness from the torquey electric motor is quickly felt, as it feels impressively quick from a standstill and is easy to dart in and out of traffic. The torque can overwhelm the rear wheels, though, so if you stamp on the accelerator in damp conditions, you're greeted by spinning tyres.
But it's not all about performance, though, as the Honda e also successfully masters being a comfortable and relaxing place to travel in, and is a superb model for trying to get away from the stress of commuting around a city.
One thing that impressed us the most, though, was that the Honda seemed unphased by the awful weather on our Valencian test route. Where most city cars would have struggled, the e seemed unflustered and even composed in high winds.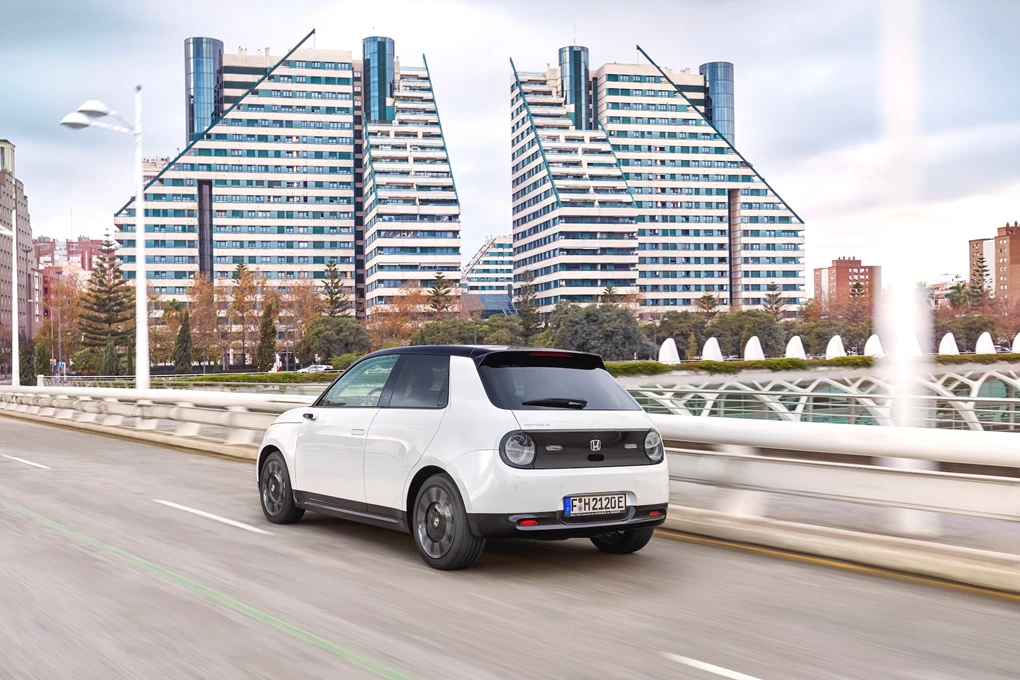 Interior and equipment
It's no understatement to say that the e's interior is simply show-stopping. Headed up by five screens that spread across the full length of the dashboard, it really does look like a 2030 vision of what car interiors will be like. Ahead of the driver is an 8.8-inch display, along with two 12.3-inch touchscreens – one in the centre and another ahead of the passenger.
The systems work tremendously well and are light years better than Honda's existing infotainment system. They're also easy to configure and offer a whole host of functions. The material quality is also superb, while all models come as standard with a wooden dashboard that feels upmarket.
And while the e might be a small model, it offers more cabin space than you might think, though it's not particularly roomy in the back.
Standard kit is excellent, with features including the camera-based mirror system, heated front seats, a panoramic sunroof and adaptive cruise control.
A more expensive Advanced version is likely to account for more orders, with extras including automatic parking, a heated steering wheel and a premium sound system to name but a few features.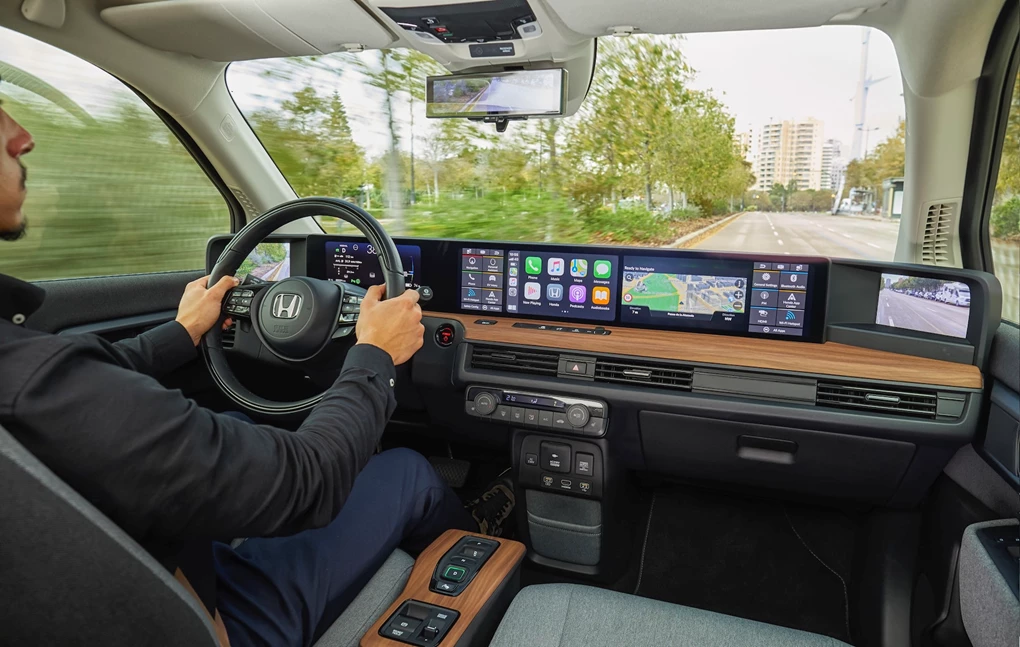 Cost
Honda has taken an upmarket approach with its new e, and that is firmly reflected with the price tag, which starts from £26,160. That's closely matched to the Peugeot e-208 and Vauxhall e-Corsa, though it's worth remembering that both those cars offer considerably more range than the Honda.
Upgrading to the Advanced version increases the price to £28,660.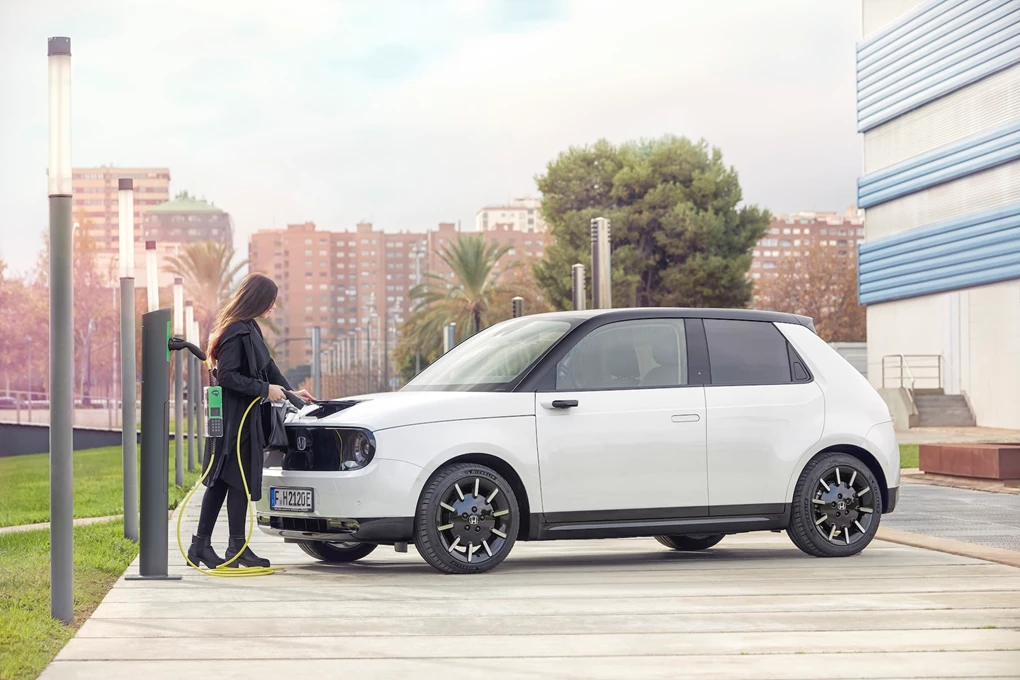 Verdict
Looking at the Honda e in its own one-car segment, it's a truly fantastic model. It looks brilliant, has interior technology that can rival luxury cars and is a brilliantly unique model that is a fantastic showcase for how innovative Honda can be when its engineers and designers can let their hair down. Most buyers will no doubt love their e.
But the range and price are two sticking points. It won't be an issue if your commute is short and you have easy access to chargers, but if you undertake longer runs, the Honda e is really best seen as a second car.
It might not stack up on paper quite like rivals do, but if you're wanting a fun and distinctive EV, there are few as appealing as the Honda e.