Introduction
The Honda CR-V is now the firm's best-selling model worldwide, with this chunky and well-priced SUV being a great family car. And given its success, you can see why Honda aimed to expand its crossover range with an additional option – the HR-V, which debuted in 2015. 
While not the first Honda to use this nameplate – it was used on a small 4x4 in the early 2000s, which predated the crossover buzz – the latest HR-V offers a great mix of practicality, versatility and an enjoyable drive. 
Fast forward to 2019 and there's a new updated model. One of the main changes is the introduction of a hot 'Sport' model, which we've done a separate review of, but you also get an upgraded interior and sportier styling, along with a fresh emphasis on quality. It's not the biggest of updates, but can these changes aim to improve the HR-V further? It's time to take a look…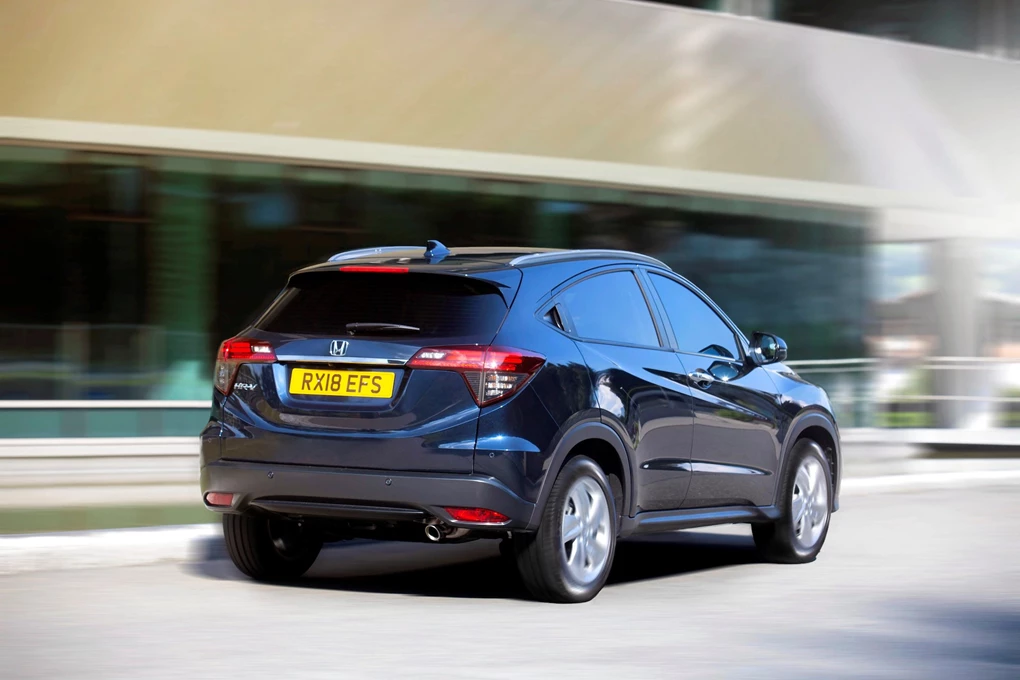 Performance
Outside of the 'Sport' version, there's the option of one petrol and one diesel on the HR-V. 
Beginning with petrol, the engine is a turbocharged 128bhp 1.5-litre VTEC unit, which is available with both a manual and CVT automatic transmission. The latter saps power away and is noticeably slower than the manual, so we reckon changing gear yourself is the best option here. Do this and you can accelerate to 60mph in 10 seconds and reach 119mph. It's therefore not especially quick, but the Sport model exists for that purpose. 
The diesel engine is a 118bhp 1.6-litre turbocharged unit, which just comes mated to a six-speed manual gearbox. It offers very similar performance to the petrol, but is more efficient – returning 56.5mpg next to the petrol's 42.2mpg. CO2 emissions stand at 132g/km and 142g/km respectively, which are both good for a car of this size.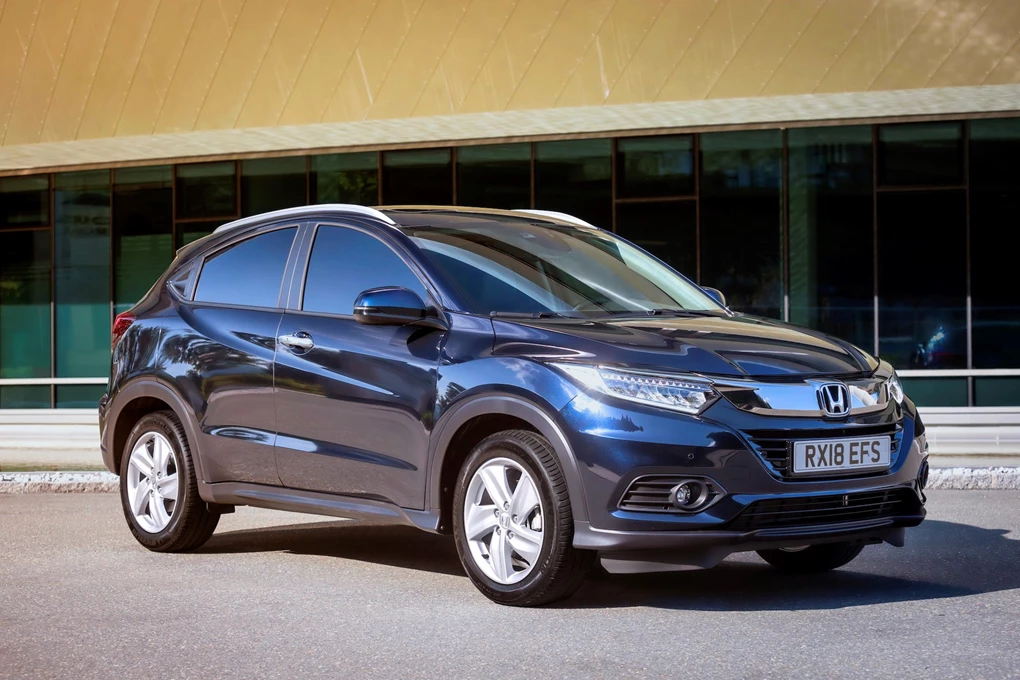 Ride and handling
Honda markets the HR-V as a sportier crossover, and behind the wheel it does feel that way as it's one of the better handling cars in this class, with precise steering that has just the right weight to it – both when you're pottering around town and at high speeds. That said, the Ford Puma and Mazda CX-30 remain more involving choices in this class. 
This sportier feel also results in the HR-V having a slightly firmer ride than we would expect, though it's far from uncomfortable and still does a great job of masking imperfections in the road.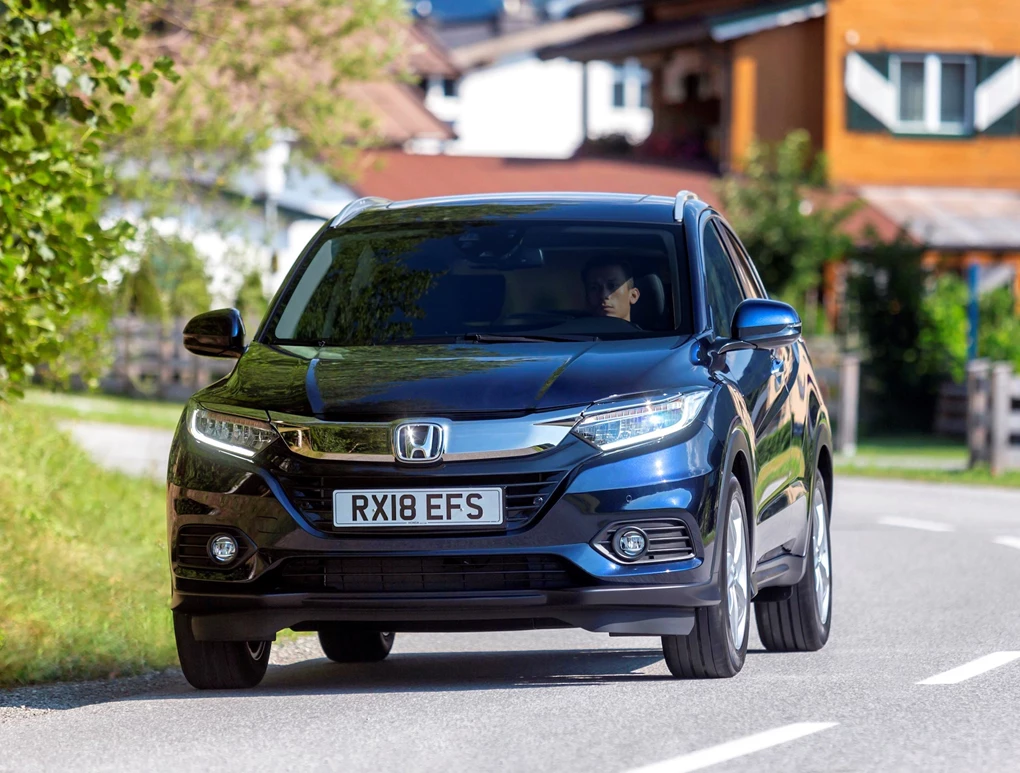 Interior and equipment
This latest HR-V has only received light tweaks to the cabin, though the improved quality is certainly noticeable, with better materials being used than before, while touches like the electronic climate control display help to give this Honda an upmarket feel. As with all Honda models, the layout is brilliant, with all controls and functions within easy reach. 
The only slight disappointment is the touchscreen itself. It's not the easiest system to use and it can be quite unresponsive at times, having an aftermarket feel to it. While handling a whole host of functions – from satellite navigation to smartphone mirroring – better systems are found in rivals. 
But one area where competitors struggle to better the HR-V is on the spaciousness front. It's both roomy and versatile, with a 448-litre boot being larger than plenty of rivals. Adults in the rear seats will also find loads of room, while this Honda also features the firm's famed 'Magic Seats', which is where the back seats can flip up like cinema chairs – allowing you to store things upright in the back. 
In terms of trim levels, outside of the top-spec Sport, three are on offer – S, SE and EX. Standard kit includes 16-inch alloy wheels, LED headlights, climate control and automatic lights and wipers. 
Upgrade to the SE to get 17-inch wheels, front and rear parking sensors, additional safety kit and seven-inch touchscreen with all the bells and whistles. Top-spec EX versions then feature leather upholstery, keyless entry and start, heated seats and a panoramic sunroof.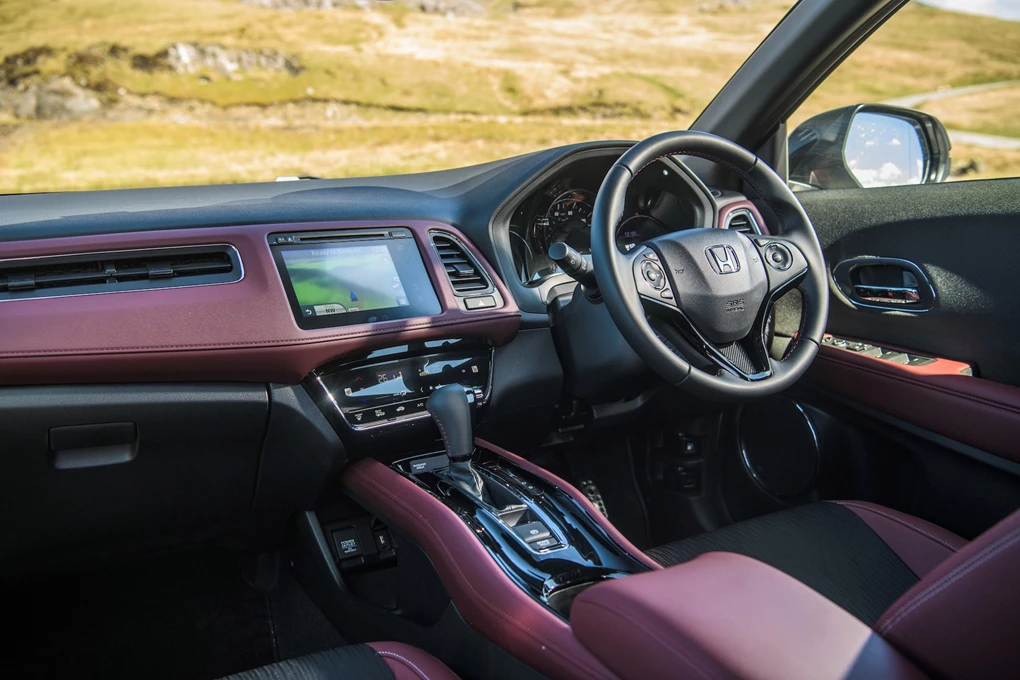 Cost
Prices for the HR-V start from £20,735 for an entry-level model and for that you get a very roomy and stylish crossover, though we'd recommend upgrading to the mid-spec SE for its extra kit, with prices for that starting from £23,650. At that price, it's still good value next to rivals, as well as less practical hatchbacks like the Volkswagen Golf.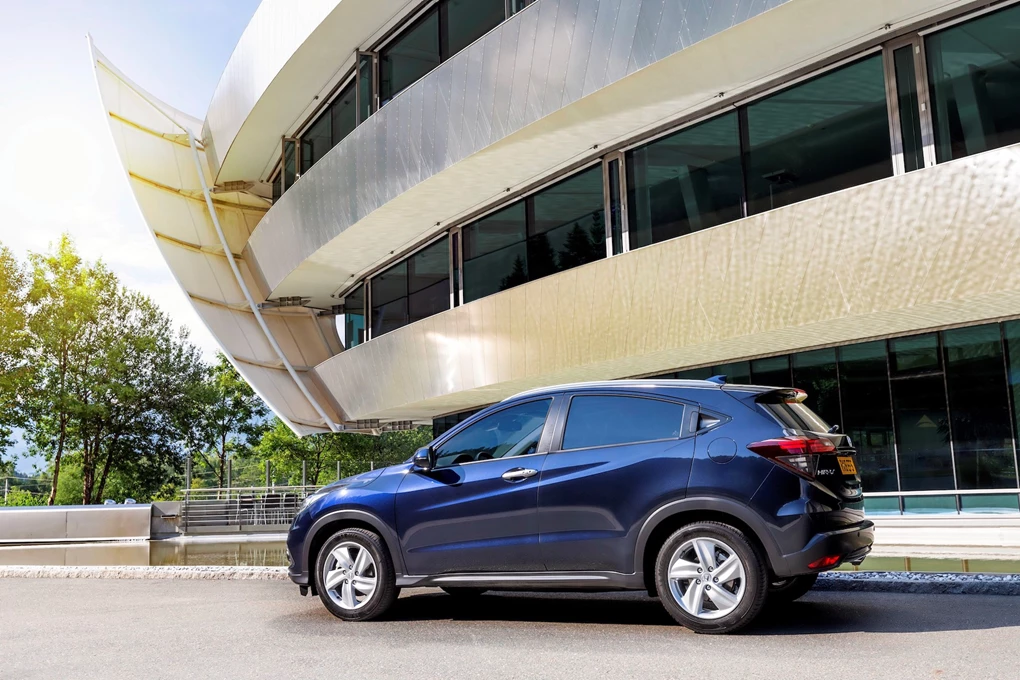 Verdict
The HR-V may have only received a slight update, but it's one that's provided much-needed changes to the way the HR-V looks and feels inside. If practicality is a top priority, the HR-V is a great choice thanks to its versatile seats and big boot. 
It's also good to drive and looks the part, while most of the range also represents good value for money. While the sub-par touchscreen system and optional CVT automatic gearboxes stop it from being perfect, the HR-V is still a fine crossover that remains a very appealing choice.
Enquire on a Honda HR-V