Introduction
Within the supermini class, there are some clear leaders – the best-selling Ford Fiesta, Vauxhall Corsa and Volkswagen Polo being three such cars. These three unfortunately leave many others behind (in the sales charts at least) and one of these is the Honda Jazz. 
This supermini-cross-small-MPV has always had a clear audience valuing practicality, impressive reliability and comfort, and it's always excelled in those areas, but lagged a bit behind in others. 
But now Honda is aiming to change that with a new fourth-generation Jazz, which brings fresher and funkier styling, better visibility and more tech. However, also important on the new Jazz is its powertrain, as it's now a hybrid, with no conventional petrol or diesel available. In a bid to appeal to the growing number of buyers wanting rugged looks, Honda has also launched a new 'Crosstar' derivative, which brings with it more SUV-like styling. 
So can all this make the Jazz a more convincing alternative to other superminis? It's time to take a look…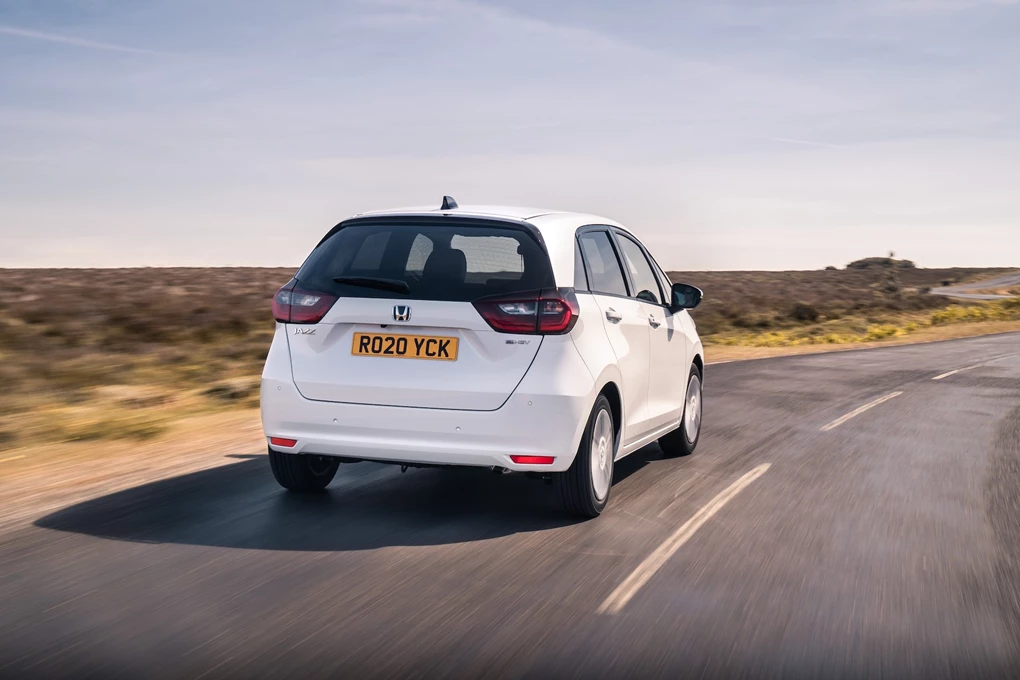 Performance
Perhaps the most important feature on the new Jazz is its powertrain, as it's the first Honda in some years to just be offered as a hybrid, though interestingly two generations ago, Honda did offer it with petrol-electric power. It's also the first Honda to wear its new 'e:HEV' logo that will feature on all of its future electrified models. 
But anyway, back to the Jazz, which uses a 1.5-litre petrol engine and two electric motors – producing a modest 96bhp and 131Nm of torque. That allows for a 0-60mph time of 9.2 seconds and a top speed of 108mph. 
Its efficiency where the Jazz impresses the most, though, with the model returning a claimed 62.8mpg, along with very low CO2 emissions of 102g/km. Those vastly undercut all of the Jazz's non-electrified rivals.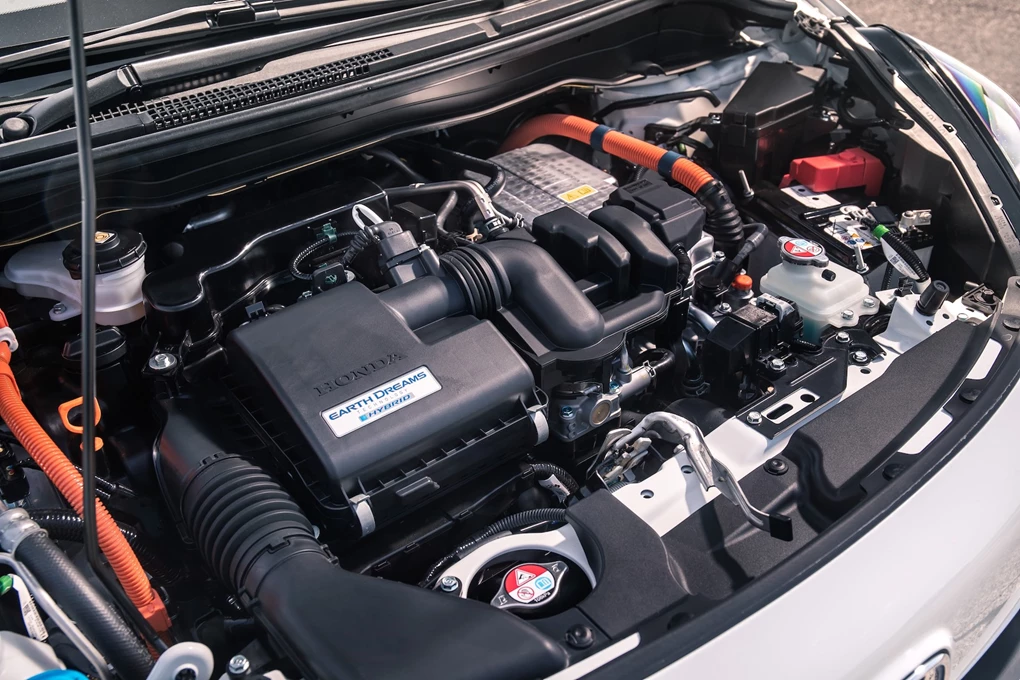 Ride and handling
Wherever possible, the Jazz tries to drive on electric, and especially around town, you'd think you were using an EV, especially with the nippy performance. It's rather impressive in that respect for a hybrid. When the engine kicks in it's smooth, too, though it's not the most refined under acceleration, while the CVT automatic gearbox isn't the most appealing. 
But continuing along the same path as previous Jazz versions, this car impresses most when driven sedately, when it's comfortable, safe and dependable. Its visibility is also seriously impressive thanks to a narrow A-pillar and large windscreen – making it a rather accomplished city car.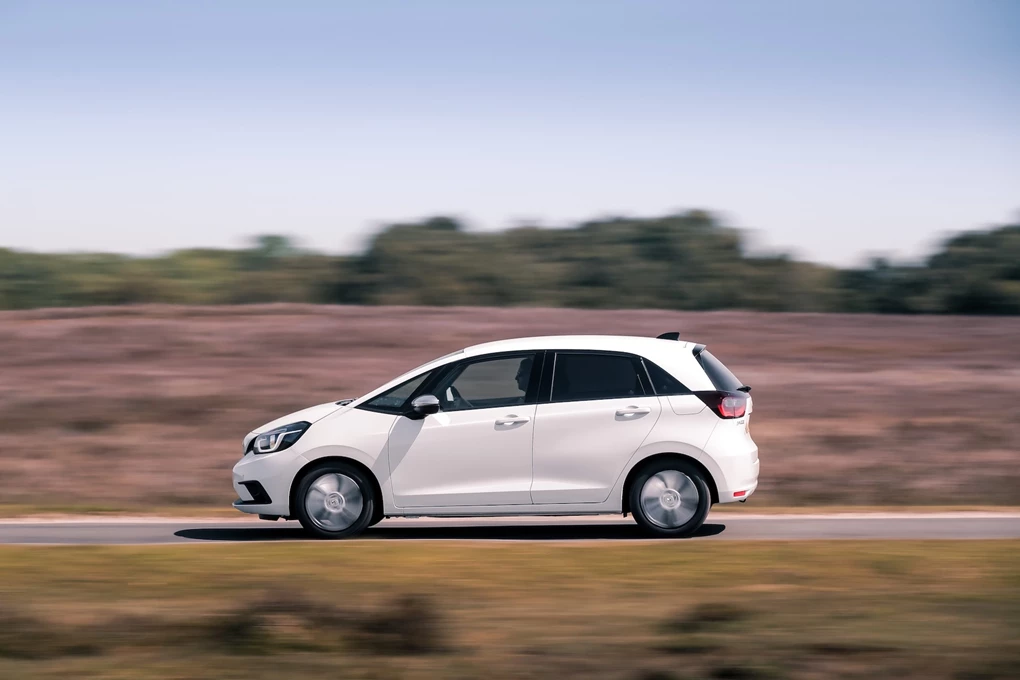 Interior and equipment
The previous Jazz was well-known for being one of the more spacious cars in its class, and this new car is no exception. With a tall roofline, there's plenty of headroom and rear seat space is particularly generous – blurring the lines between a supermini and an MPV. It also still features its clever 'Magic Seats', which is where the rear seats flip up like those in a theatre – leaving you a big area behind the front seats to store things. It's something unique to this sector. The hybrid powertrain has reduced the boot space, though – now measuring 302 litres, rather than 354 litres like it was before. 
The minimalist exterior look is carried through to the cabin, with a simple but classy layout, and one that retains climate controls as physical buttons. The two-spoke steering wheel is also a neat touch and adds to the relaxed character, though the small digital dial system looks a bit dated already. 
In terms of trim levels, three are available – SE, SR and EX. 
Standard kit on the SE includes LED headlights, a five-inch media screen and climate control. You don't get loads of conventional kit, but standard driver assistance equipment is very impressive – including adaptive cruise control traffic sign recognition and lane keep assist. 
Upgrade to SR if you want alloy wheels, a touchscreen with smartphone mirroring and front and rear parking sensors. At the top of the range, the EX features a reversing camera, satellite navigation, heated front seats and keyless entry and start, and is exceptionally well-equipped for a supermini.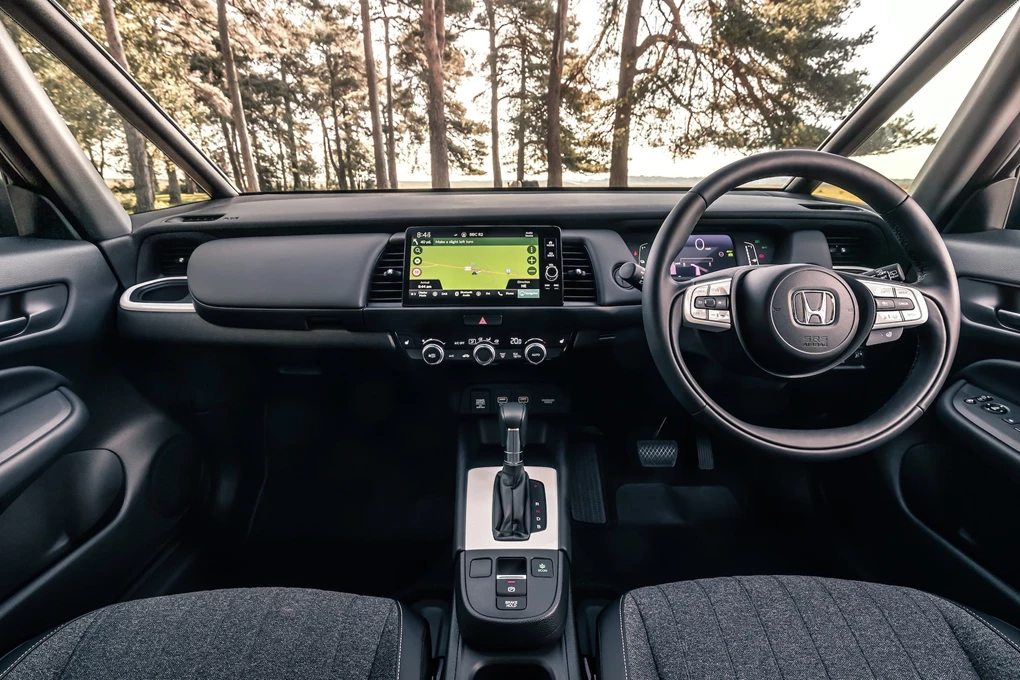 Cost
Given the Jazz is a bit larger than most of the competition, its £18,895 starting price is more than conventional superminis – Fiestas and Corsas both starting from around £16,000, for example. Prices rise to just over £21,000 for a top-spec car, which isn't the best value for money, but you do get loads of kit and tech to help justify the price.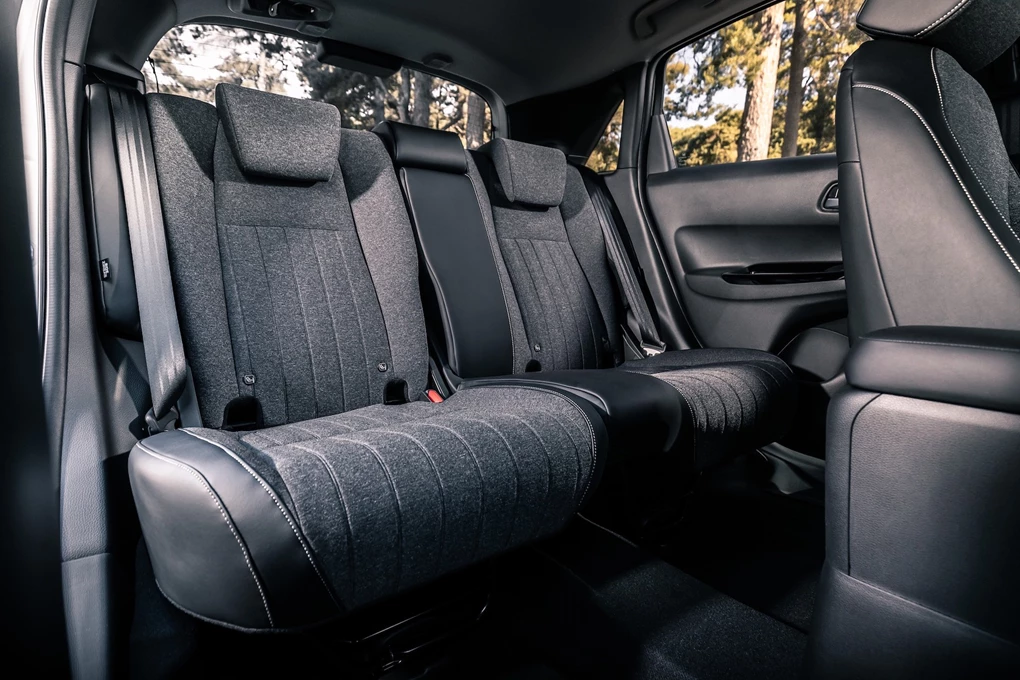 Verdict
Fundamentally the Jazz remains similar to before. It's still the safe, sensible and practical choice that its loyal buyers love it for, but lacking the fun drive of some of its rivals. 
However, not everything needs to be as 'sporty' or 'dynamic' as possible, and the Jazz continues to keep its own little segment of the market – carving out a niche for itself. There's nothing wrong with sensible, and especially when you consider just how efficient this new hybrid powertrain is.
Enquire on a new Honda Jazz