Introduction
Hyundai is a manufacturer on a roll recently, and is in the process of releasing new-generation models alongside revising all its line-up, and this is all happening in one go. 
The most recent model to arrive in UK showrooms that has been renewed is the i20. It's a car that's known for being the safe and sensible supermini choice, offering loads of standard kit, a long warranty and a practical interior. But it's never been especially exciting.
Until now that is. Hyundai is injecting a bit of flair into the i20, with a striking new design that previews what's to come from the firm and it sits on a new platform too. As with the majority of Hyundai's line-up, it's also embracing electrified powertrains, too. Let's see how the i20 fares.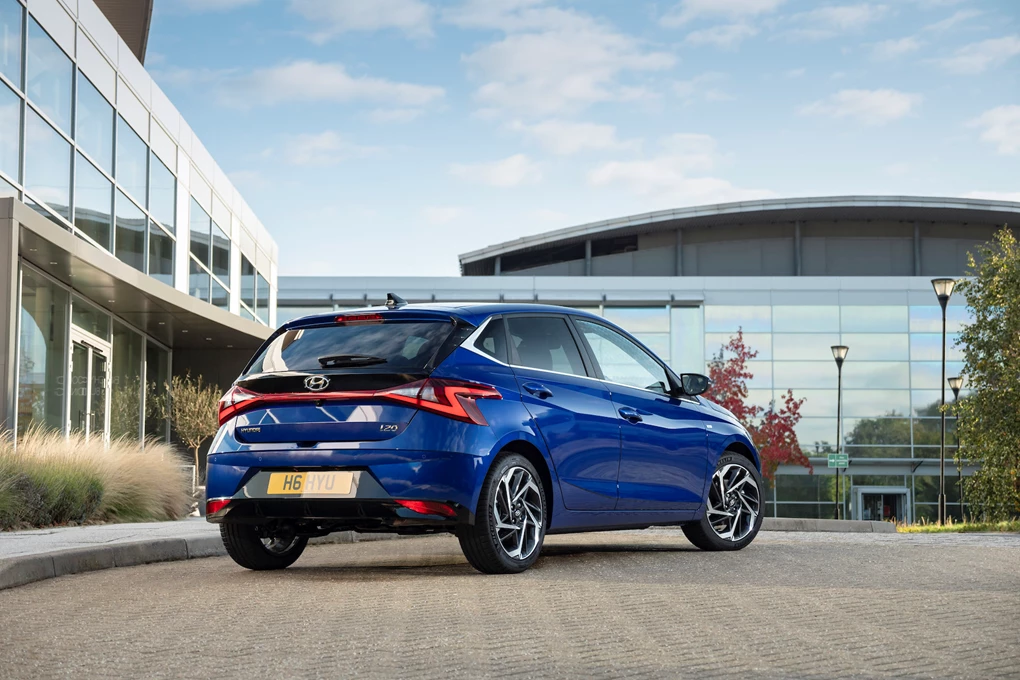 Performance
As part of this update, Hyundai's cut back significantly on the range of trim levels and engines available, and here it's just left one unit – a turbocharged 1.0-litre petrol producing 98bhp and 172Nm of torque. 
It's not especially quick, but can reach 60mph in a respectable 10.1 seconds and hit 117mph when maxed out, but is rather efficient – returning a claimed 54.3mpg, with CO2 emissions of 118g/km. Slight fuel savings also come from the mild-hybrid technology, which allows the engine to switch off when coasting, and kicking back into life as soon as you press the throttle or clutch.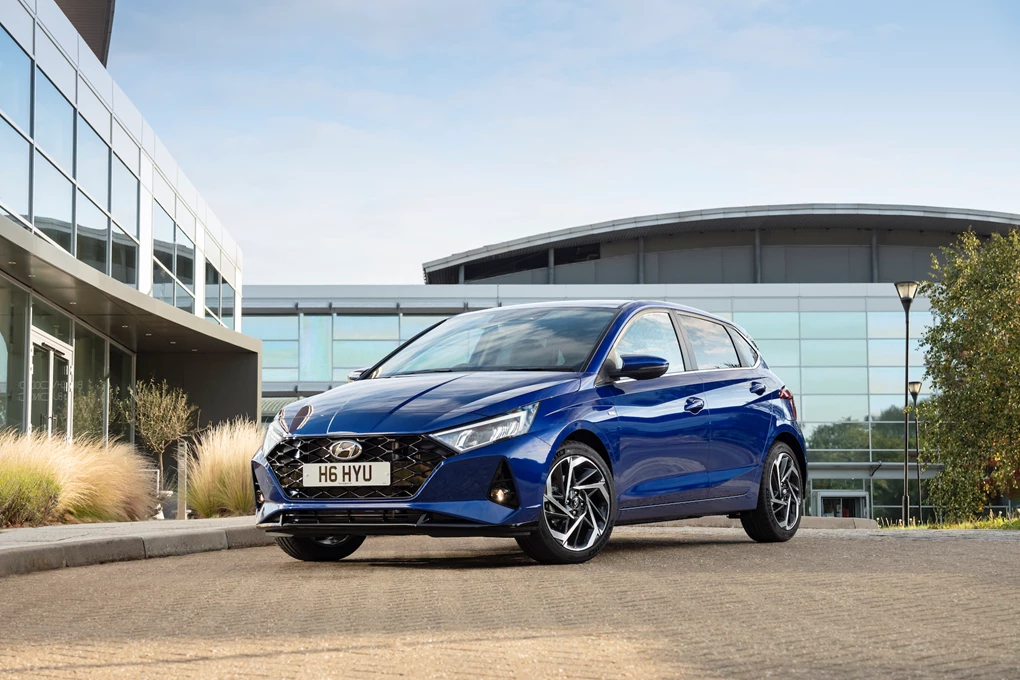 Ride and handling
Even before the sporty i20 N hot hatch arrives next year, Hyundai has aimed to make this new supermini better to drive than the car it replaces. As soon as you sit in the cockpit you know they've succeeded, with a very driver-focused seating position that helps to create a more involving experience.
The little engine also thrums along with little fuss, while the steering has a good amount of weight to it, and helps to inspire further confidence behind the wheel. It remains not as fun to drive as a Mini or Ford Fiesta, but is certainly an improvement and well-judged for plenty of scenarios.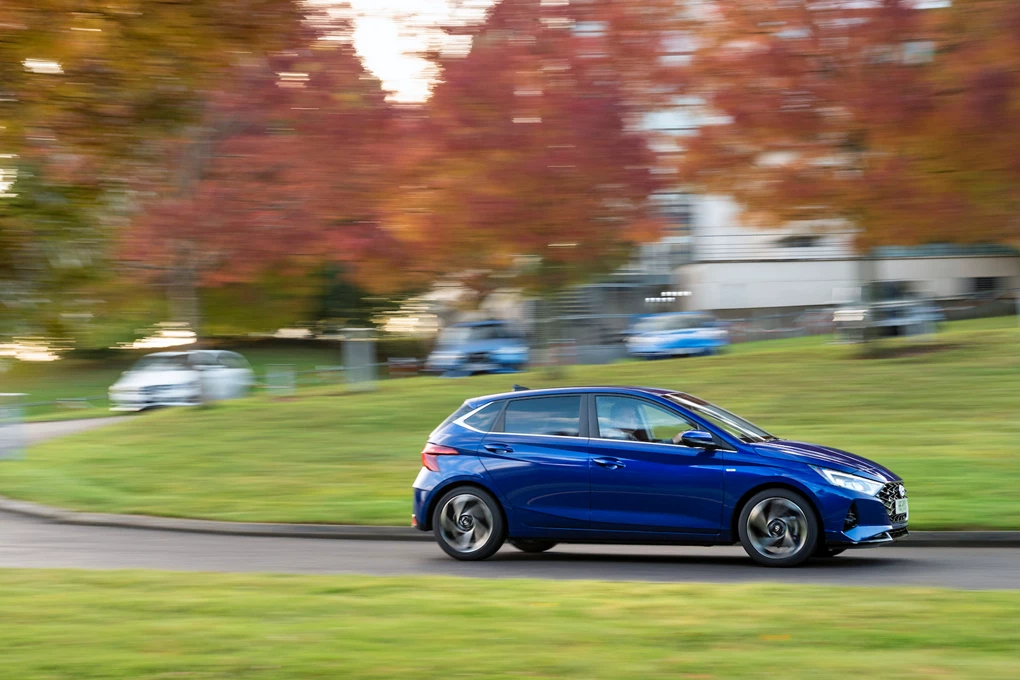 Interior and equipment
While Hyundais might have been seen as the budget option not so long ago, one look at the i20's interior today and you know that;s no longer the case. 
The brand's cabins have gone from strength-to-strength in recent years and the new car feels much more upmarket inside than plenty of more mainstream rivals such as the Vauxhall Corsa. The general fit-and-finish is excellent, while all versions come with a 10.25-inch digital dials system as standard – something unique to this segment with the exception of the Audi A1. 
It also remains a roomy supermini, and even more so on this new car due to its lengthened size. The 352-litre boot is up there with the best in its segment, while there's plenty of space in the rear seats for adults as well. 
Hyundai has binned the entry-level 'S' model, so the trim levels now include the SE Connect, Premium and Ultimate. Standard kit includes 16-inch alloy wheels, and rear parking sensors, along with an eight-inch touchscreen with Apple CarPlay and Android Auto and the aforementioned digital dial system. 
Premium brings larger 17-inch alloy wheels, along with LED lighting at the front and rear and a bigger 10.25-inch sat nav, which gains more features. At the top of the range is the Ultimate, which features high-end touches like keyless entry and start, a Bose sound system and wireless smartphone charging.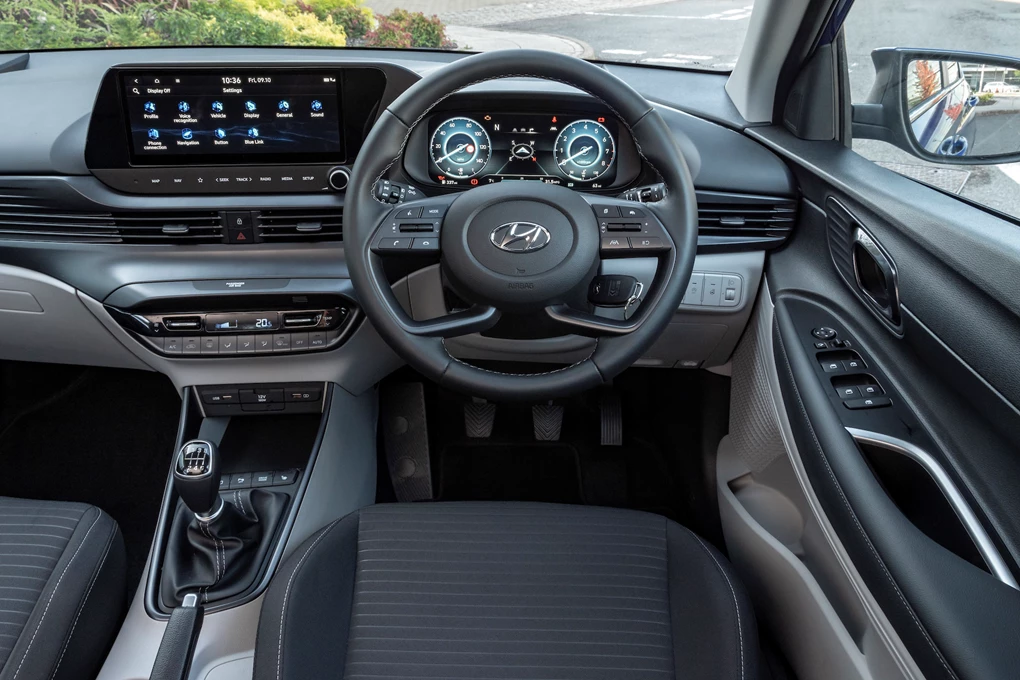 Cost
This jump upmarket unsurprisingly comes with an increase in price, and the i20 is no longer the bargain it once was, but rather a model that looks a touch pricey next to rivals – models starting from £18,595. That's a couple of thousand more than a Ford Fiesta.
That said you get a lot of car for your money, while the i20's low running costs and strong engine help to make it seem better value for money.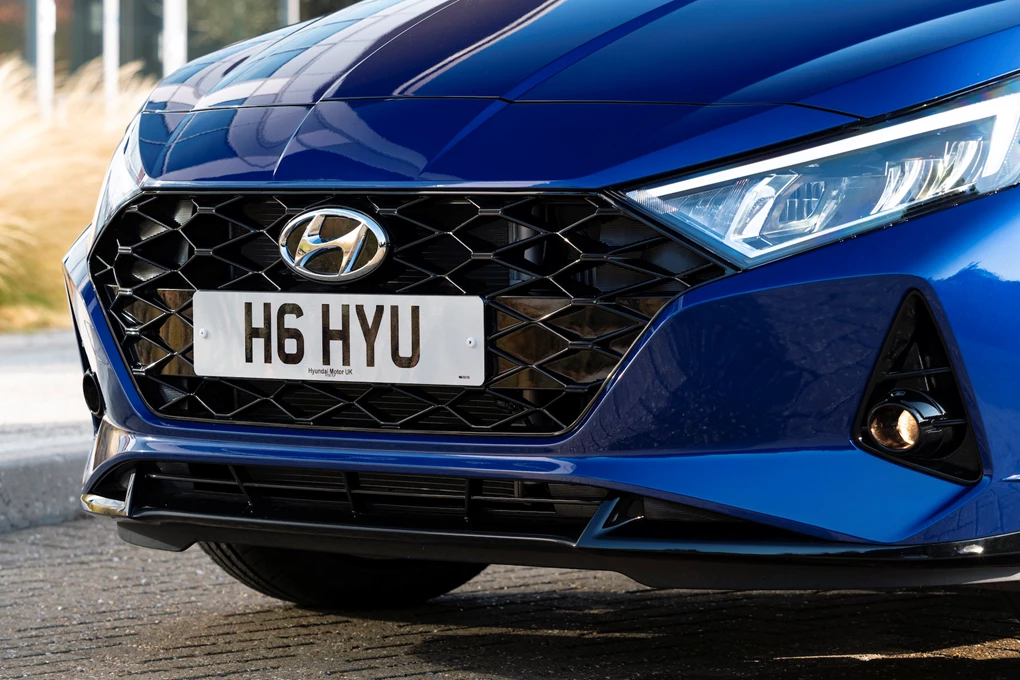 Verdict
The new third-generation i20 is yet another hit to come from Hyundai recent years, bringing a great combination of efficiency, a good driving experience and impressive interior. Gather that with plenty of space and a five-year warranty and it certainly makes this a very appealing supermini. 
It doesn't quite wipe the floor with its rivals and go to the top of this class, but it's a solid all-rounder that doesn't really disappoint in any area.
Enquire on a new Hyundai i20