Introduction
Electric cars are becoming more viable in the modern world and Hyundai is trying to lead the way with a series of electrified options.
Its IONIQ is the world's first car to be available in conventional hybrid, plug-in hybrid and all-electric guises – giving customers plenty of choice with this practical model.
Here, we get behind the wheel of the EV, which comes with high levels of specification and great real-world practicality.
We get behind the wheel of the model to see whether it can match up to rivals like the Nissan Leaf and Renault Zoe.
Performance
The electric powertrain of the IONIQ Electric comprises of a single high-voltage motor paired to a 28kWh Lithium-Ion battery pack, which is mounted low down in the chassis to lower the centre of gravity and improve the car's handling. With that package on board, the IONIQ's motor produces 118bhp and 295Nm of torque – with the latter instantly kicking in when you put your foot down.
Although performance is the name of the game with most electric cars, the IONIQ gets from 0-60mph in 9.7 seconds and can reach a top speed of 103mph. As the torque is put down instantly, getting away from the lights will be a doddle and makes getting up to urban speeds very easy indeed.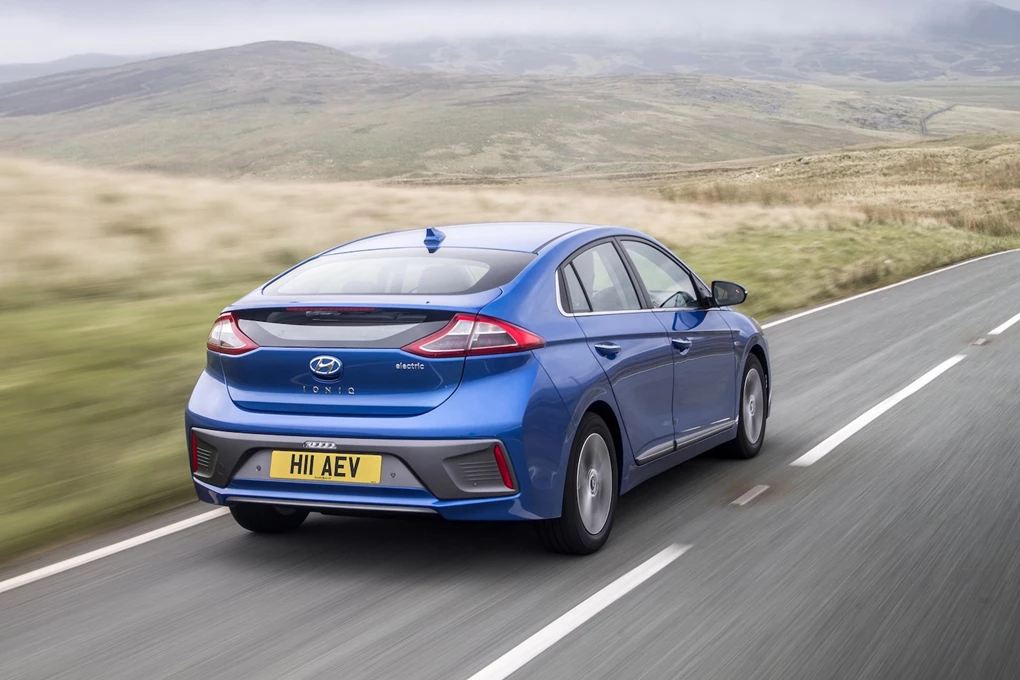 Ride & Handling
As the battery pack is placed low down on the car, the IONIQ feels stable when cornering, and despite there not being a great amount of feel and feedback from the steering, you can easily place the car without feeling disconcerted. Rougher road surfaces will also be managed well and only on very few occasions will the car feel unsettled.
The IONIQ isn't just made for pootling around town though, as when you get out on motorways it feels very smooth and can allow for excellent long-range cruising – although you will have to factor in where you'll need to stop to charge up the battery pack. As there isn't an engine under the bonnet, only the electric motor makes any noise – and there isn't much of that either.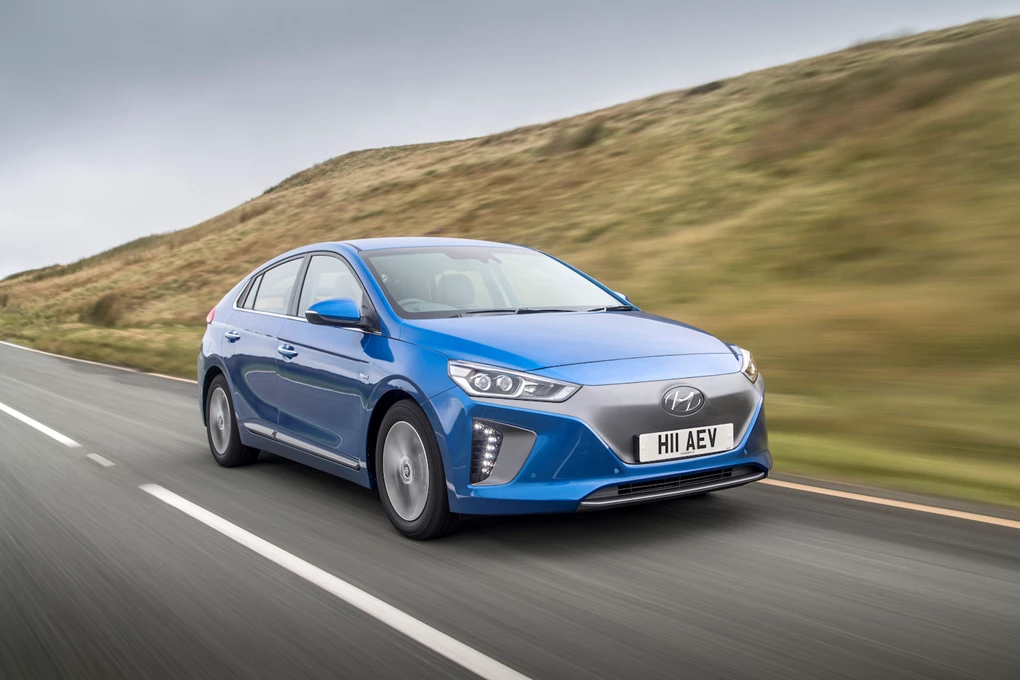 Interior & Equipment
As it's only available in Premium and Premium SE trim levels, you shouldn't be disappointed by the IONIQ's interior – as every component feels solidly put together. Although it may not be the most exciting cabin, it provides all you'll need on your travels and passenger space isn't too bad at all either.
Due to the electric powertrain being chunkier than a hybrid version, boot space is set at 350 litres – some 93 litres smaller than the standard hybrid, but larger than the plug-in hybrid.
Hyundai has ensured that the IONIQ Electric is as well-equipped as conventionally-powered rivals, so fits an eight-inch infotainment touchscreen with sat-nav and smartphone connectivity, Bluetooth, climate control, heated driver seat, parking sensors and rear camera, wireless charging pad and upgraded sound system.
It also comes with a series of high-end safety systems, such as autonomous emergency braking, adaptive cruise control with stop & go, lane departure warning with lane keep assist, regenerative braking, hill start assist and automatic headlights and windscreen wipers.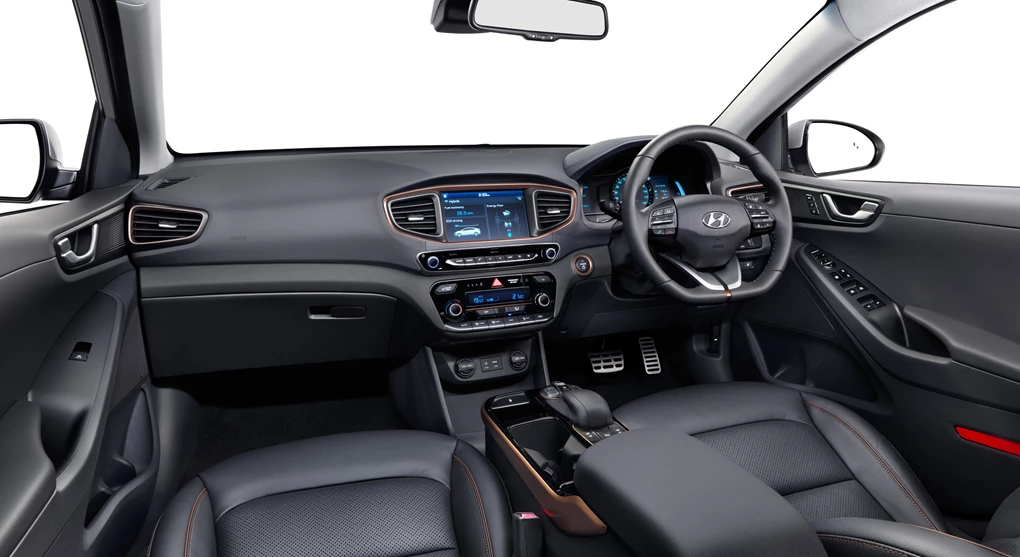 Cost
Safe to say that the £26,745 starting price – following the plug-in car grant – is rather steep for a family hatchback. But considering that it won't need refueling and the IONIQ comes in a high specification, that price is very reasonable indeed.
The quoted 174-mile range is better than even the new Nissan Leaf, and as it's electric, no emissions will be made for your entire time on the road. Using a standard three-pin plug to charge the battery fully takes 12 hours, so we'd recommend you go for Hyundai's 7kW wall charger, which does add £500 to your bill, but means it can charge your IONIQ in just four hours 25 minutes.
See Available IONIQ deals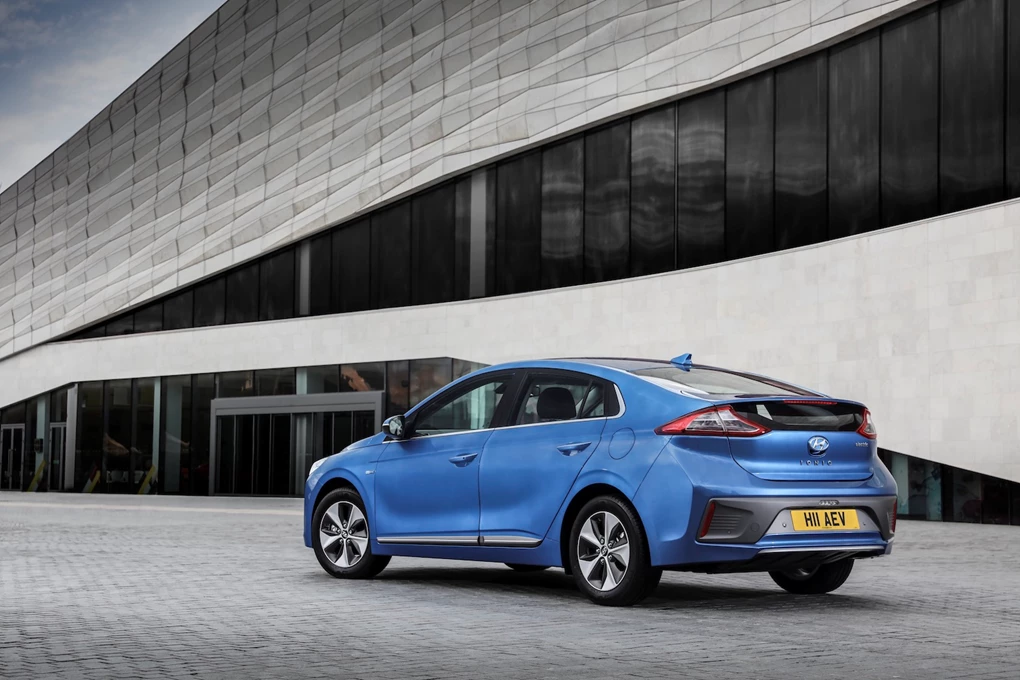 Verdict
As electric cars become more popular, the IONIQ should be near the top of most people's list if they're looking to make a change from conventional models. Day-to-day practicality is great, while it does drive better than most rivalling electric cars, like the Nissan Leaf and Renault Zoe. As it only comes with higher specification levels, quality is assured, while the electric range is very usable and manageable if you buy the additional wall box charger. Overall, if you're after a clean family hatchback, the IONIQ Electric should be your first choice.