Introduction
Fifteen years is a long time in the automotive world. Think back to 2006 and electrification was hardly even mentioned, the idea of having a touchscreen in your car seemed crazy and the idea of cars being able to brake and change lanes without any driver involvement would have felt like something out of Back to the Future. 
It was also a very different time for Hyundai, with this South Korean manufacturer being regarded as a budget manufacturer with cheap and occasionally cheerful models. But today, it's all changed with this brand now firmly in mainstream territory, and increasingly heading upmarket. 
That's something you see with the new Tucson – the brand's mid-size SUV. It gets a striking new design headed up by 'Parametric Hidden Lights' - essentially a grille that glows when the car's running - as well as a range of electrified powertrains and an impressive array of technology. That even includes the ability to drive the car using the key… But is this all a bit overkill in a family SUV? Let's find out.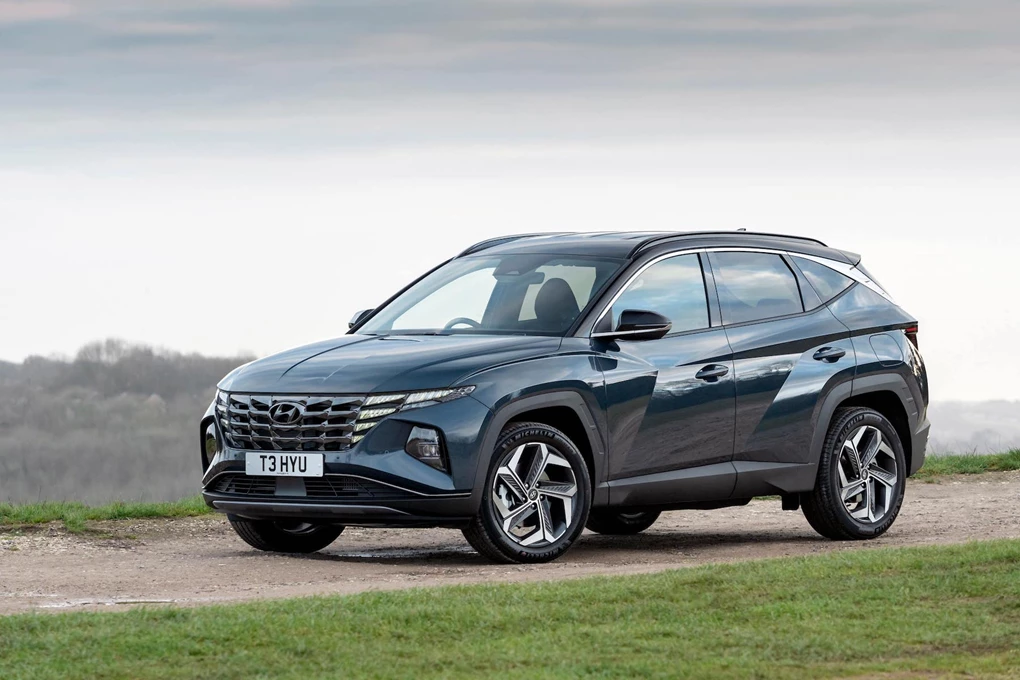 Performance
The majority of the Tucson's powertrains feature some kind of electrification, with only an entry-level 148bhp 1.6-litre petrol option missing out on such assistance. You can option this engine as a mild-hybrid, though, while a more powerful 177bhp version that also comes with four-wheel-drive – the only Tucson to do so. 
But the stars of the show are the main hybrids, with a standard 'self-charging' version available alongside a plug-in hybrid. The latter will give you an electric range of up to 38 miles once fully charged.
Our test car is the standard Hybrid model, though, which pairs a turbocharged petrol engine with an electric motor for a combined 227bhp and 350Nm of torque, allowing for a 0-60mph time of 7.8 seconds. Hyundai also promises relatively low running costs, with 49.6mpg claimed, along with CO2 emissions of 131g/km.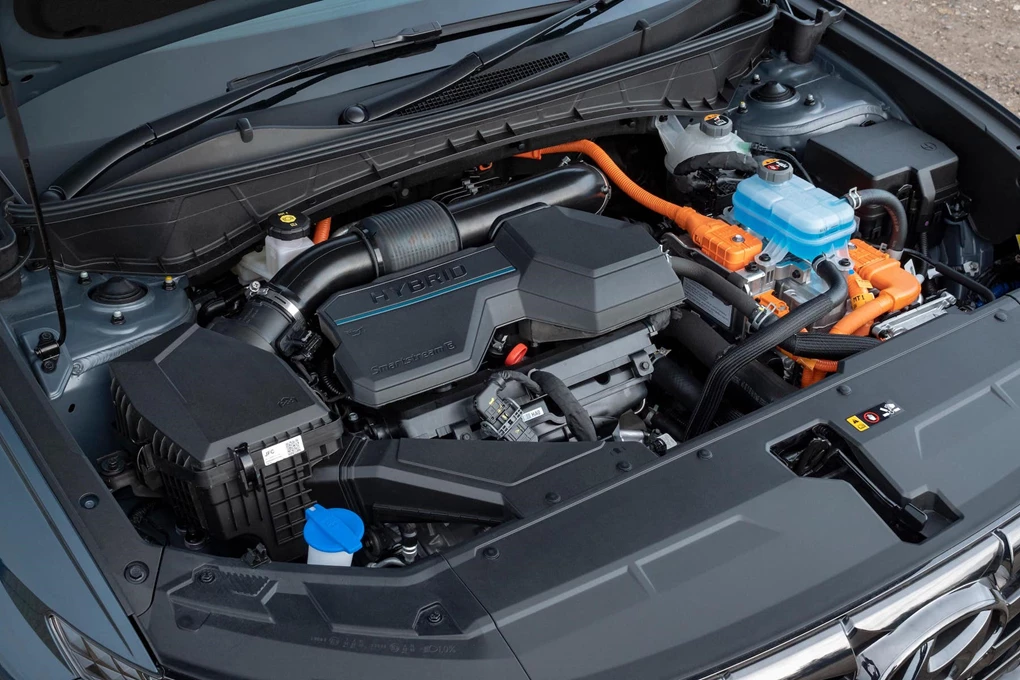 Ride and handling
Given Hyundai's expertise with hybrids, it's no surprise that the Tucson's setup is a good one. It delivers strong performance, while also being smooth and very refined – helped by a more conventional automatic gearbox being used rather than a CVT you typically get with hybrids. 
With a good tendency to default to electric driving when the battery has enough charge, it's also a safe and sensible choice that families will appreciate. It's not the best handling car in this class, but feels secure, while light steering is a good match around the urban areas where this Hyundai is most likely to spend its time. 
The only real downside is that the ride can be a bit choppy at times, with the large 19-inch alloys (fitted as standard to all Hybrid models) not doing the Tucson any favours.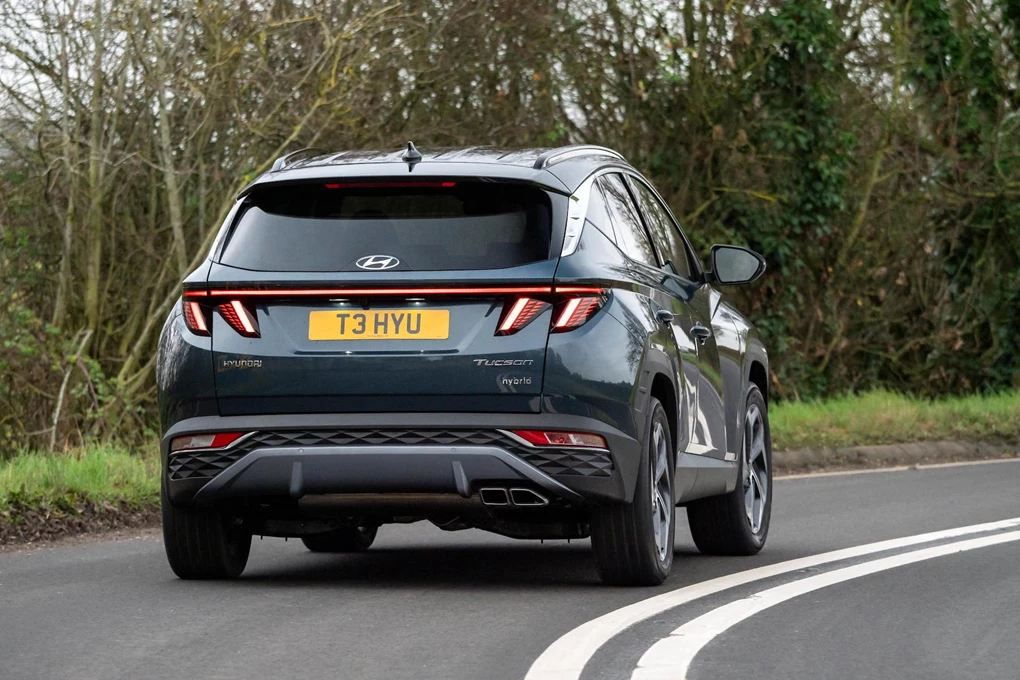 Interior and equipment
The striking design of the Tucson's exterior doesn't end there, though, with the bold and futuristic look continuing to the interior – especially on higher-spec cars. With a widescreen touchscreen surrounded by gloss black buttons, accompanied by a digital dial screen, it's one of the most modern and appealing interiors in this class. The quality is generally excellent, too, though the gloss black trim could perhaps be toned down a bit. 
Despite all the tech and fancy styling, Hyundai hasn't forgotten about the need for the Tucson to be spacious. Boot space varies from 513 to 616 litres, depending on version, while the rear seat is very generous, too. It certainly compares very favourably next to many rivals in this class. 
In terms of trim levels, there are five to choose from, with SE Connect kicking off the range, and coming equipped with 17-inch alloy wheels, dual-zone climate control, a reversing camera, and a touchscreen and digital dial system – both measuring 10.25 inches.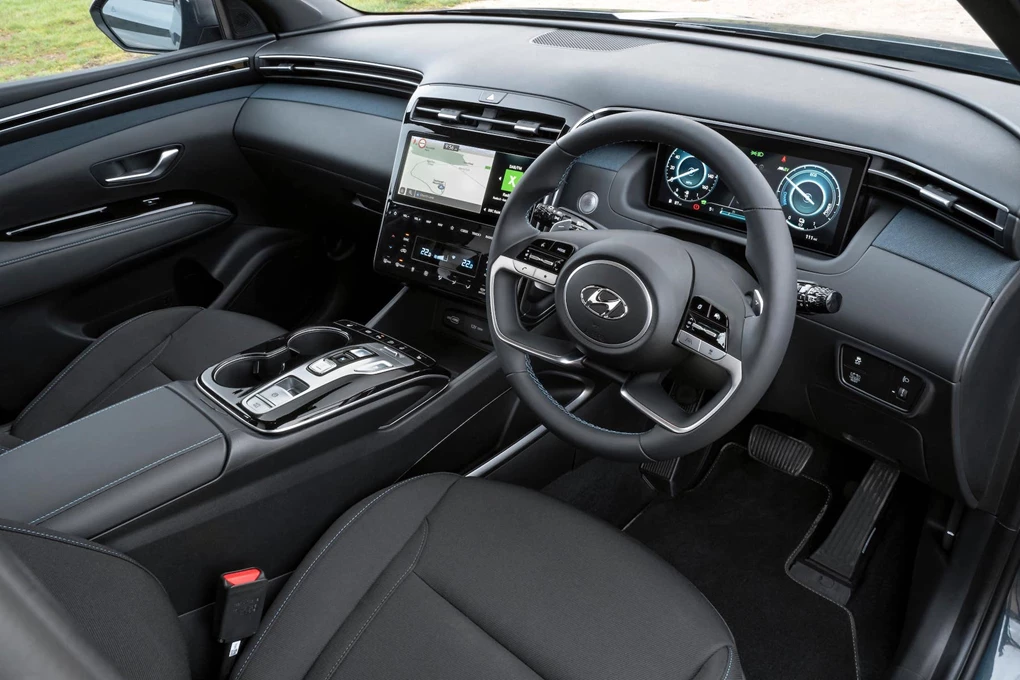 N-Line models bring sportier looks along with heated front seats and keyless entry and start, with an N-Line S trim adding climate control for the rear seats, a panoramic sunroof and adaptive cruise control. 
Next up is the Premium, which gains luxuries like a heated steering wheel and Krell sound system, while flagship Ultimate versions come with electric and ventilated front seats, black leather upholstery and an advanced Highway Drive Assist function.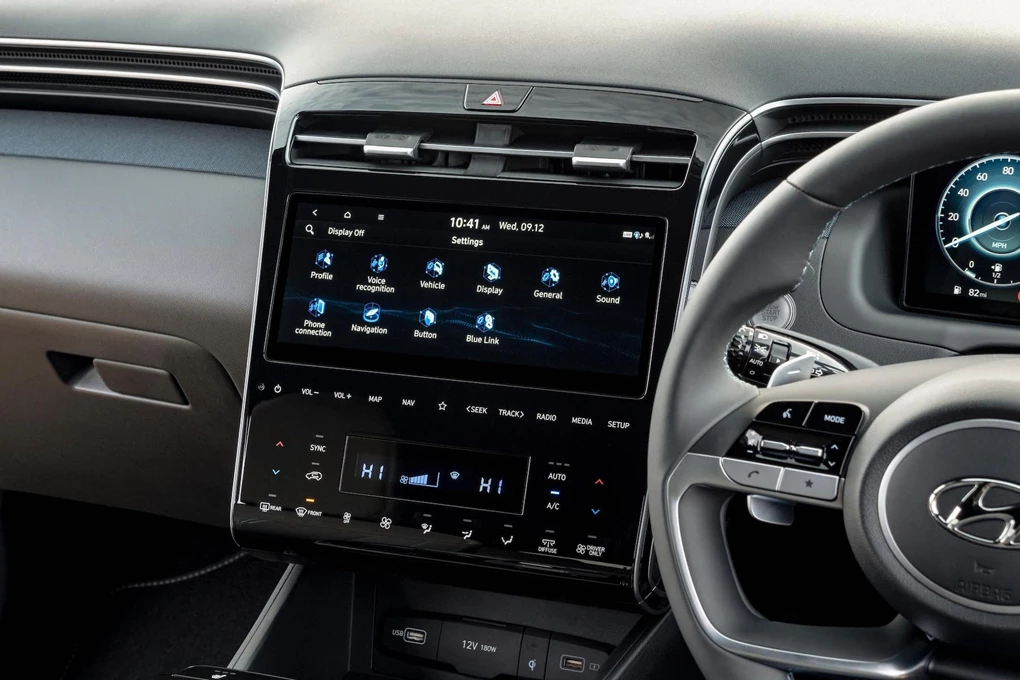 Cost
Given the Tucson's jump upmarket, it's no surprise that prices have risen accordingly, with the range starting from £28,710. It puts it closer to more 'premium' rivals than more mainstream alternatives like the Nissan Qashqai and Ford Kuga. 
Prices rise to more than £40,000 for the top-spec plug-in hybrid, which does make it seem rather pricey.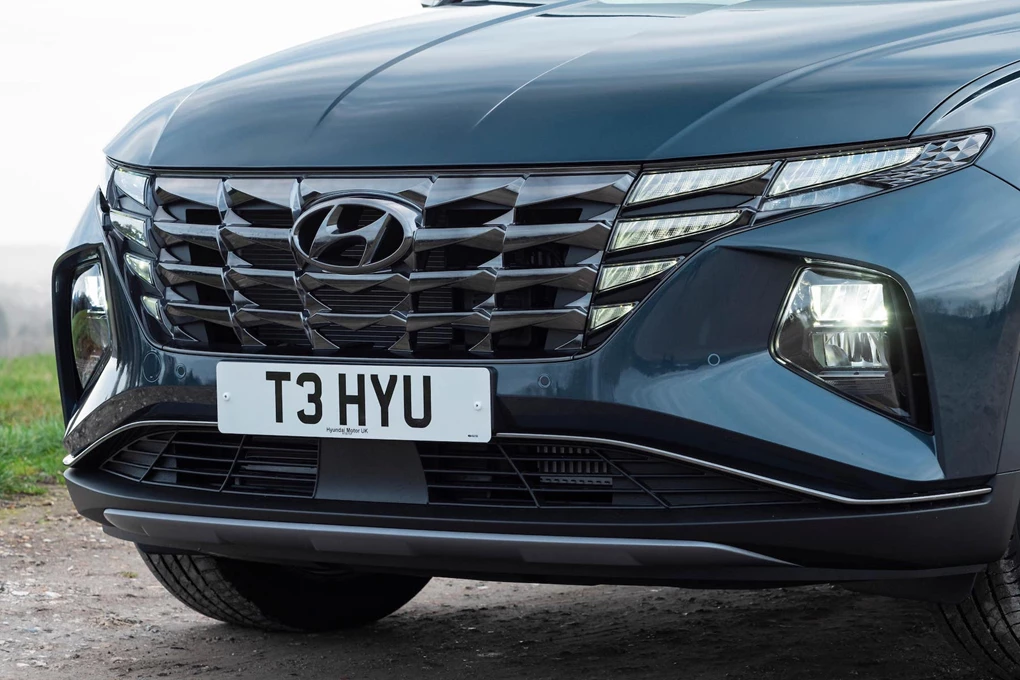 Verdict
Hyundai has moved the game on significantly with this new Tucson. Whereas the last model was bland to look at, this new car is as stylish as they come in this class, offering something genuinely different to the rest. With a roomy, generous-equipped interior, it's still an impressive family SUV too. 
The huge choice of electrified models broadens its appeal, too. Though it might seem quite pricey at first, it certainly feels a step above many rivals, and is well worth considering. 
Enquire on a new Hyundai Tucson