Introduction
Jaguar introduced its first SUV in 2016 with its stylish F-Pace, which soon became a class-leader for the way it drove.  
The British manufacturer has since launched two more SUVs – the compact E-Pace and the all-electric I-Pace – but one performance fans have been waiting for is this one, the F-Pace SVR.  
Jaguar has taken its sleek F-Pace and given it a brutish styling kit, with its many vents, large wheels and aerodynamic additions. But the highlight here is the engine – Jaguar's famed 5.0-litre V8 unit.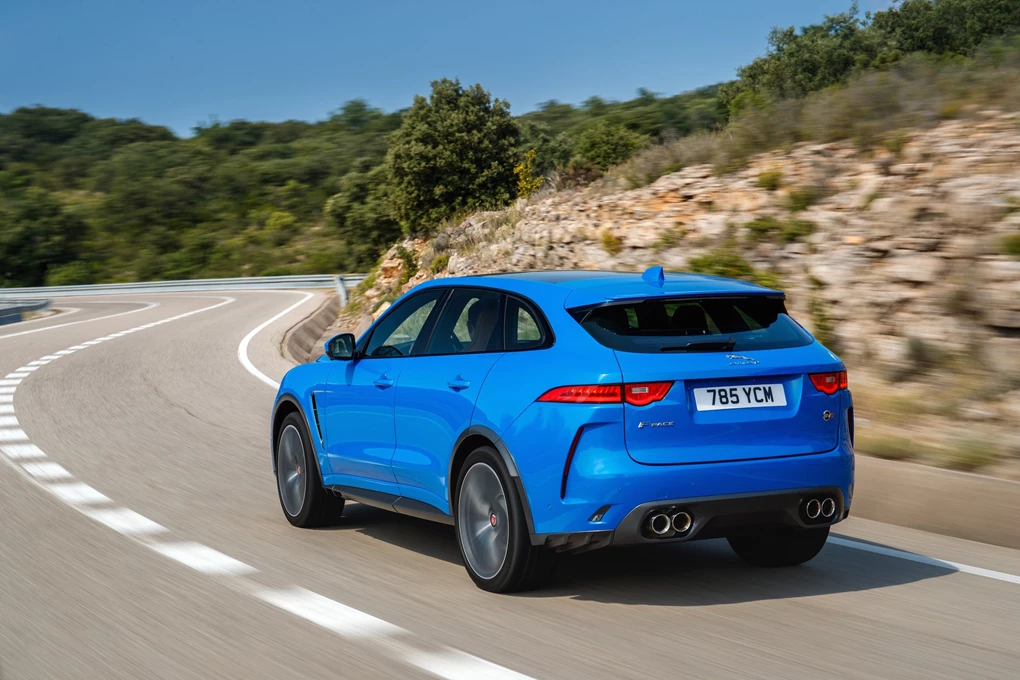 Performance
Once that almighty engine fires up, you know you're in for a treat with the SVR, and that this is not just a normal F-Pace.
As mentioned earlier, the SVR utilises a 5.0-litre V8 unit that's been used in Jaguars and Land Rovers for several years. Its 542bhp and 680Nm of torque result in impressive performance figures, with the F-Pace SVR being able to accelerate from 0-60mph in 4.1 seconds and reach a maximum speed of 176mph.
It's one of the most thrilling engines in existence, and proves to be smoother than turbocharged engines. It'll happily settle down for a refined cruise, but the unit proves to be at its finest when it's being thrashed, with the adaptive exhaust also allowing for a menacing soundtrack to accompany the brutish power.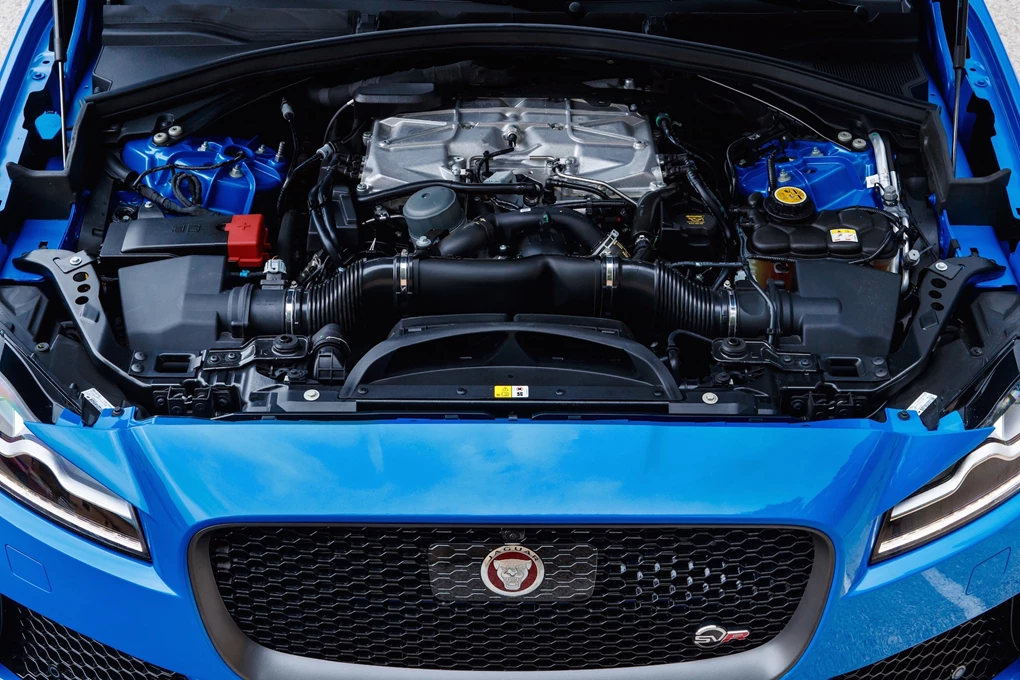 Ride and handling
If you take one of the best-driving SUVs on sale, and make it more powerful, it's unsurprising that the outcome is a success.
Jaguar hasn't tried to make the SVR a light car – instead the British firm has given everything plenty of heft, with the steering being well-weighted and allowing for smooth, fluid and composed cornering, which isn't that often seen in SUVs of this ilk.
It's not a surprise to learn that it doesn't feel quite as fun in the corners as a similarly powerful saloon or estate, but it's impressive for an SUV. It also rides superbly well considering the massive optional 22-inch alloy wheels that our car rode on.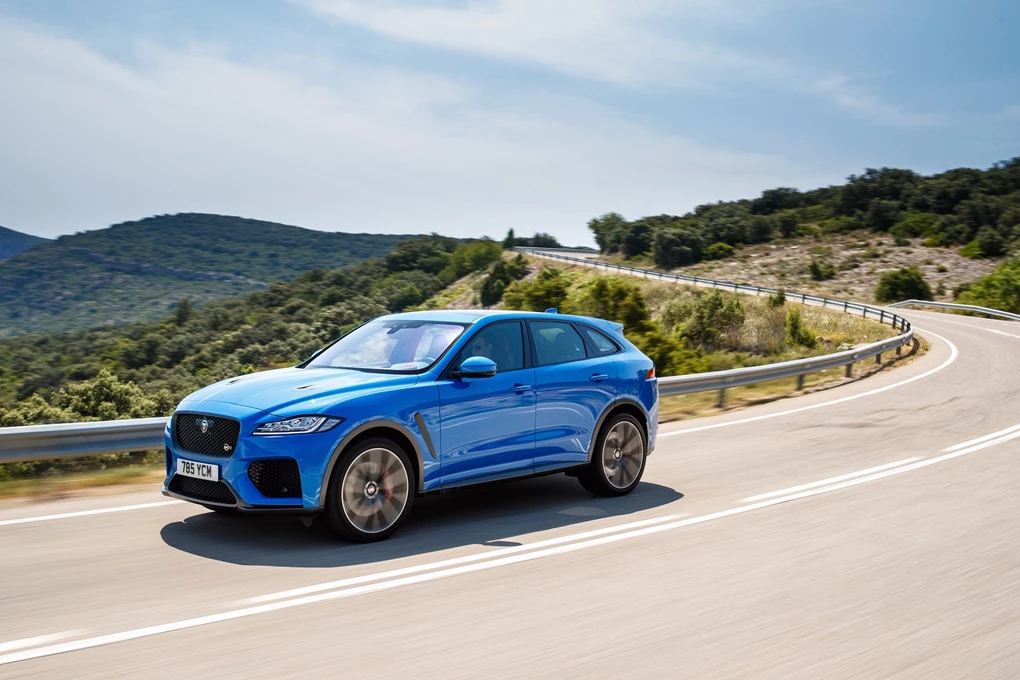 Interior and equipment
Jaguar has recently released its facelifted XE, which ushers in a revised interior into the manufacturer's range. But sadly, the F-Pace misses out on this, as it's still yet to be updated.
It's far from unpleasant, but the cabin is just starting to feel its age against newer rivals. The new XE comes with a system known as 'Touch Pro Duo', which is essentially two large touchscreens, but the F-Pace makes do with just a singular 10-inch screen.
However, what can't be faulted is the quality, which is everything you would expect and more from an SUV of this price, while it's particularly roomy, with plenty of space for four adults and very comfortable seats.
Standard equipment is generous, with all F-Pace SVRs coming with 21-inch alloy wheels, perforated Windsor leather seats, heated, cooled and electric front seats and adaptive LED headlights. The options list is quite reserved, too, particularly as Jaguar doesn't charge for different paint finishes and interior colours.
See Available F-Pace deals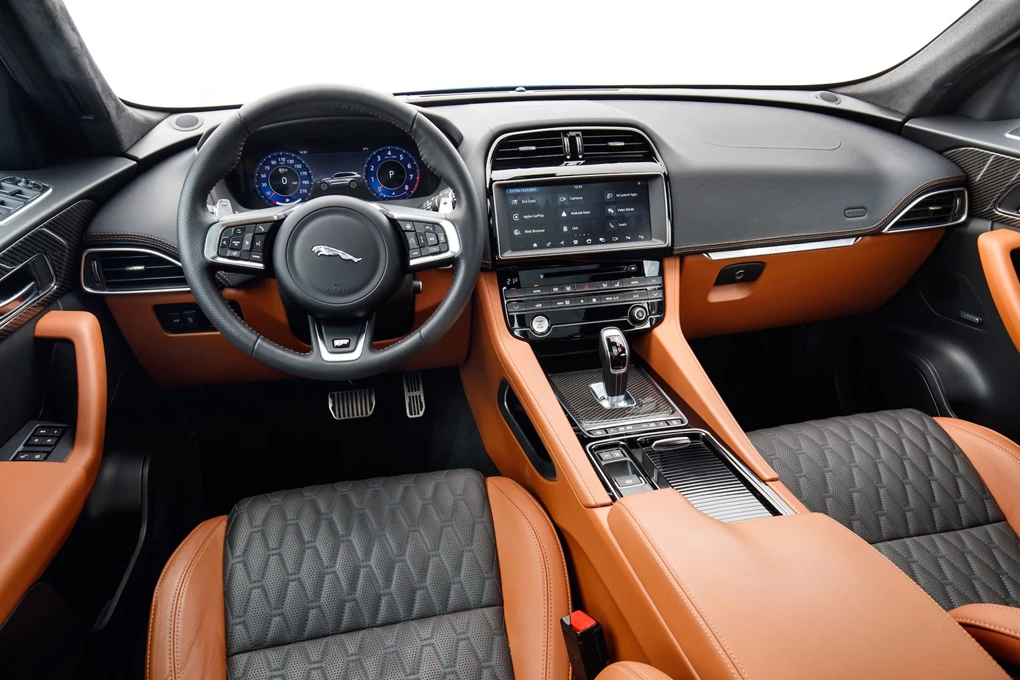 Cost
The F-Pace is not a cheap car, with the model starting from £75,335, which is a lot of money for a mid-size SUV. However, when you consider the performance and luxury on offer, it begins to not look as expensive as it first seem – particularly as it's one of the most thrilling SUVs that money can buy.
Running costs won't be for the faint hearted, with the F-Pace SVR achieving just 22.6mpg on the combined cycle, with high CO2 emissions of 272g/km, which will make it costly to tax. However, running costs shouldn't matter too much on a model like this, as it will be a worthwhile expense for the sheer amusement and performance on offer.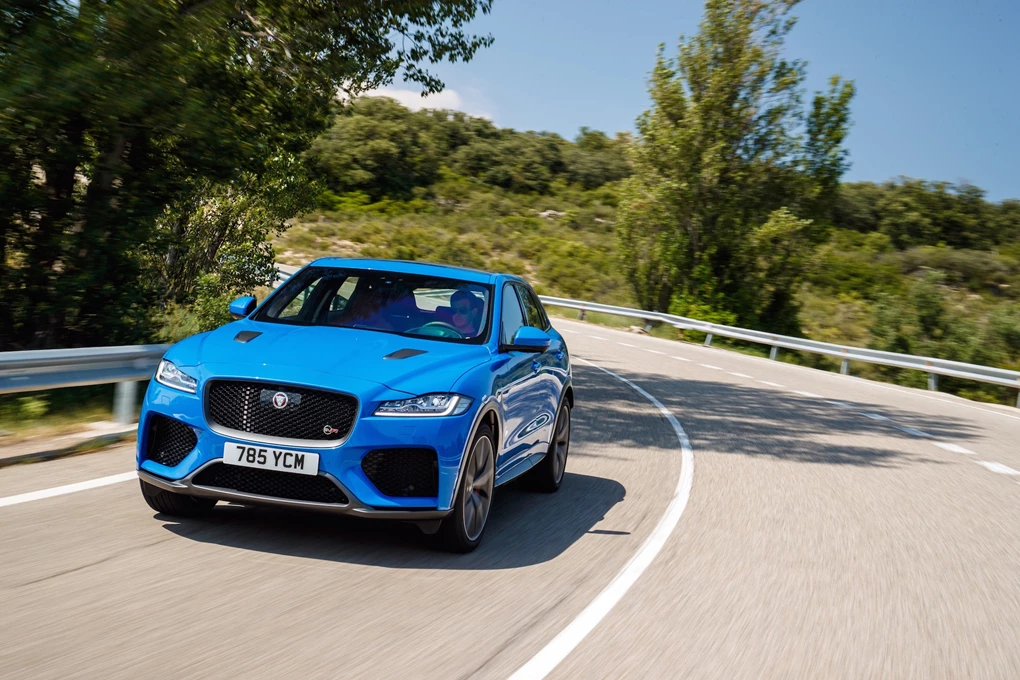 Verdict
We've waited quite a long time for the F-Pace SVR, with the model being held up by issues with parts, but we can firmly say that the anticipation was worth it.
It's a hugely impressive effort for Jaguar's first performance SUV, and it drives beautifully, looks the part and is so much more thrilling than many of its rivals. If you can afford the running costs, and the expense of the model in the first place, this is one of the hot SUVs to buy.