Introduction
When Jaguar unveiled its F-Type in 2012, it proved once again that this manufacturer could produce incredibly stunning and glamorous cars, but also ones that were great to drive.
Six years after it went into production, it remains one of the best-looking cars on sale, although in places it's starting to feel its age. A facelifted version of the F-Type is expected in 2020, but in the meantime, here we have a new special – the Chequered Flag Edition.
This model is built to celebrate 70 years of Jaguar sports cars, with the iconic XK120 debuting in 1948. Based on the R-Dynamic trim level, the Chequered Flag features embossed seats, special tread plates and a brushed aluminium centre console. The interior also features luxurious Windsor leather upholstery, along with a suede headlining.
So, can this new special edition inject a breath of fresh air into the F-Type?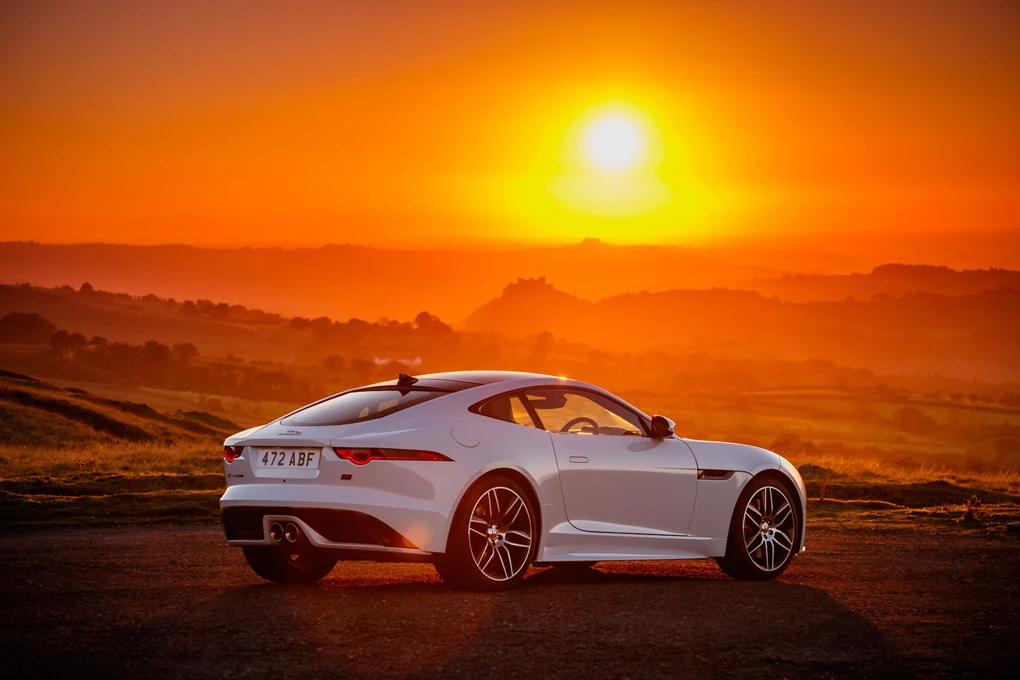 Performance
The Chequered Flag Edition is available with either the 296bhp four-cylinder engine or a supercharged V6 unit producing either 335bhp or 375bhp.
We got behind the wheel of the more expensive 375bhp 'S' version, which delivers its power to the rear wheels via an eight-speed automatic transmission. Our test car was a Coupe, although a Roadster is also offered.
The F-Type's thrilling engine might not deliver as much performance as you might think, but a 0-60mph of time of 4.7 seconds and a top speed of 171mph should offer more than enough thrills for most.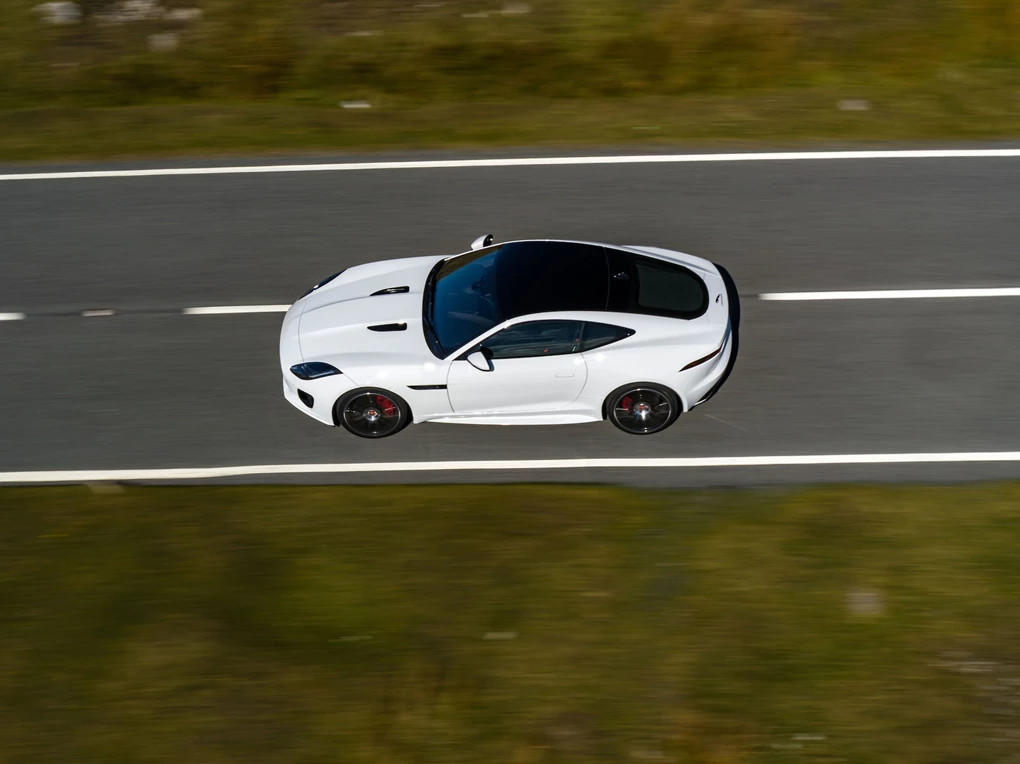 Ride and handling
The F-Type also comes with an all-wheel-drive layout, but it's the rear-wheel-drive model that proves to be the most enjoyable to drive.
The differences on the Chequered Flag are purely cosmetic, which means it remains true to everything we love about the F-Type. It lacks the dynamic sparkle of the Porsche 911, but it's great fun behind the wheel. It feels quite old school to drive, with heavy steering and, in RWD form, it's quite easy to get the tail out if you aren't careful.
But despite that, the F-Type is still a balanced car to drive and could truly be a modern reinvention of the original XK120.
See Available F-Type deals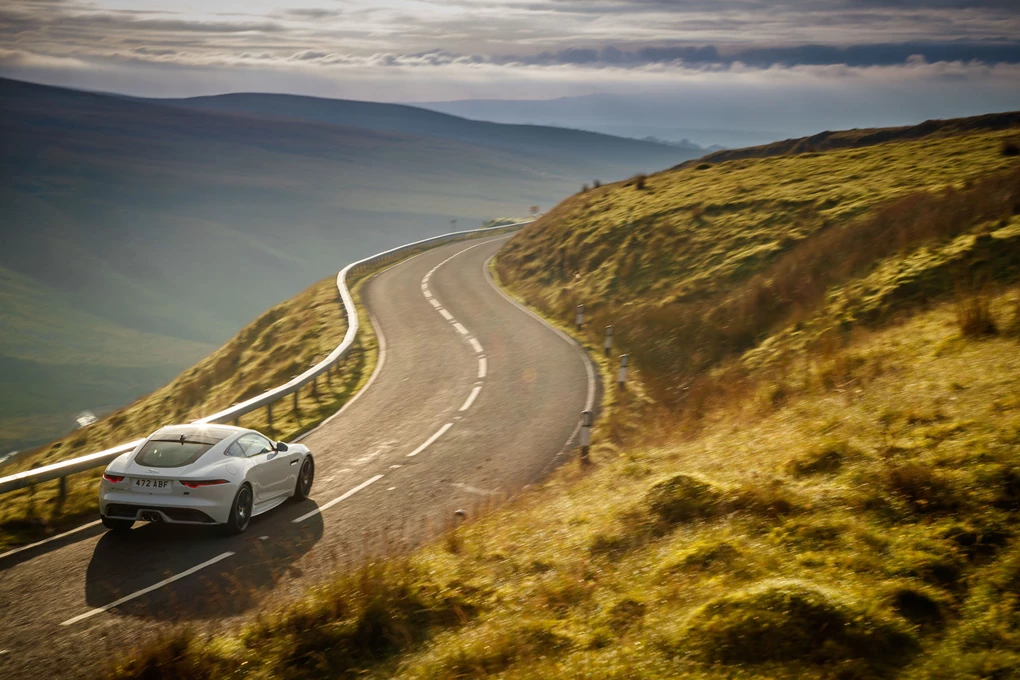 Interior and equipment
Jaguar and Land Rover models have taken a big leap forward in recent years when it comes to their interiors, with a twin touchscreen being utilised in their latest models.
The F-Type's cabin remains a classy and luxurious place to be. The interior quality is excellent throughout, and that is taken a step further with the Chequered Flag's Windsor leather upholstery and accents highlighting this special edition status.
This model is based on the R-Dynamic spec, which itself comes with 19-inch alloy wheels, electric leather seats, LED headlights and a Meridian sound system. With the Chequered Flag, this adds a gloss black styling kit, 20-inch alloy wheels, plusher leather seats and the inevitable Chequered Flag branding.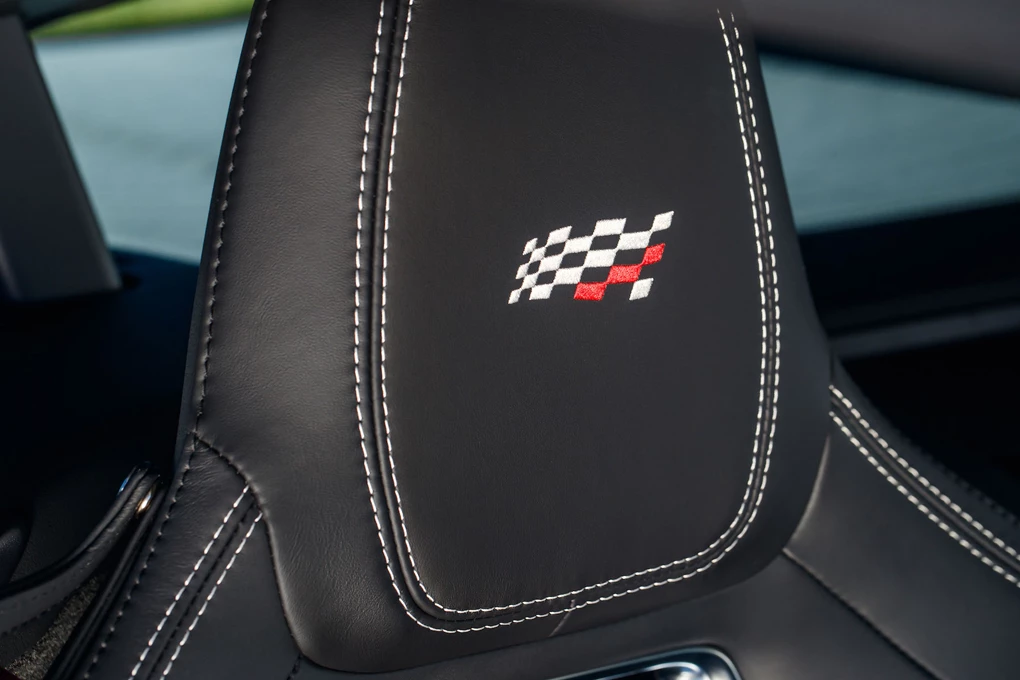 Cost
Prices for the standard F-Type start from £52,310, but the Chequered Flag costs from £62,720. Our test car with its more powerful engine was priced from £73,115. That still undercut its key rival – the Porsche 911 – but at £6,000 more expensive than the R-Dynamic car it's based on, the Chequered Flag begins to look a bit expensive.
Regardless of which engine you go for, the F-Type will not be a cheap car, but our P380 test car's running costs would be quite expensive, with a fuel economy figure of 28.8mpg, with CO2 emissions of 223g/km.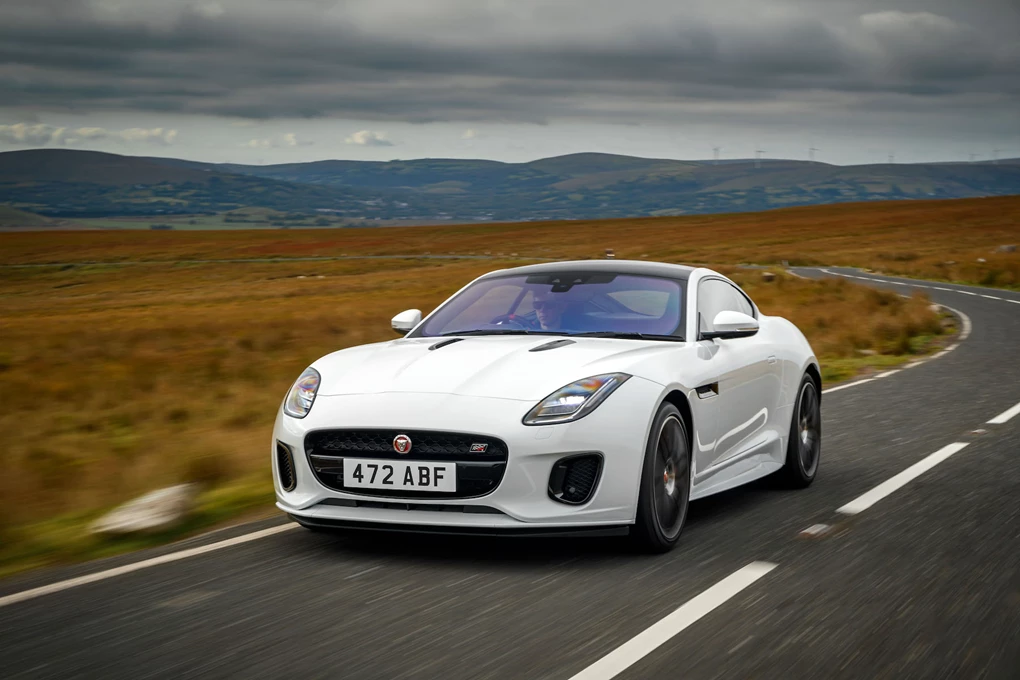 Verdict
This new Chequered Flag edition builds on what's already great about the F-Type – its stunning styling, thrilling engine and luxurious interior.
Upgraded leather upholstery and sportier styling is another big bonus, but with all the changes being cosmetic, you could be better off saving yourself £6,000 and choosing the F-Type R-Dynamic that this model is based on. Either way, you won't be disappointed.