Introduction
Jeep might historically be known for its gas-guzzling SUVs and 4x4s, but this American brand is on a mission to change. It's already introduced plug-in hybrid powertrains to much of its range, while next year will see the arrival of a production-ready all-electric Jeep. 
But in the time being Jeep is working to clean up its other models, and has now introduced a new e-Hybrid mild-hybrid setup to its Renegade and Compass SUVs. 
They're some of the first mild-hybrids to be deployed across the vast Stellantis automotive group – which Jeep is a part of – and use a completely new powertrain, rather than the firm beginning with an existing powertrain. 
We've already tried the setup out in the Renegade, but now we're testing it in Jeep's larger Compass, which rivals models like the Ford Kuga and Nissan Qashqai. With this SUV recently benefiting from a mid-life update, do these e-Hybrid versions add greater appeal?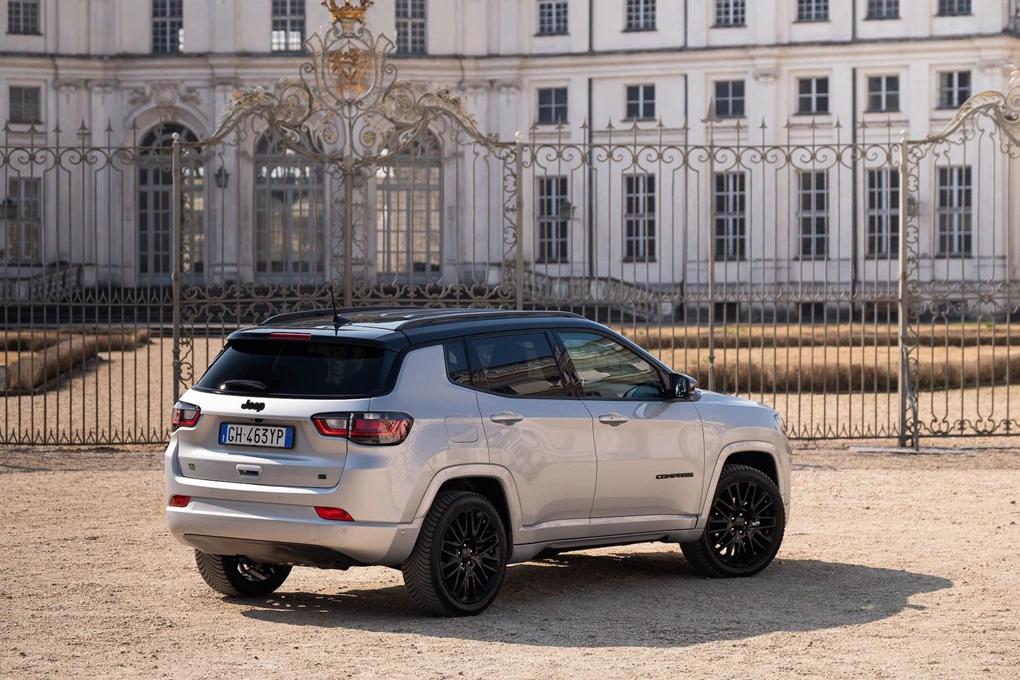 Performance
Under the bonnet of the Compass you'll find a new 1.5-litre petrol engine that's joined by two electric motors – one is found in the transmission and the second is a belt-starter generator, which aims to smooth the transition between petrol and electric power. 
Combined, the setup produces 128bhp and 240Nm of torque, allowing for a 0-60mph time of just under 10 seconds and a top speed of 120mph. 
A new seven-speed dual-clutch automatic transmission is also used, with power being sent to the front wheels – the only all-wheel-drive Compass available is the 4xe plug-in hybrid. In terms of efficiency, Jeep claims the e-Hybrid is up to 15 per cent better than the regular 1.3-litre petrol model (which will remain on sale alongside it for a few months, before being replaced with this hybrid), with 49.6mpg claimed, as well as CO2 emissions of 136g/km.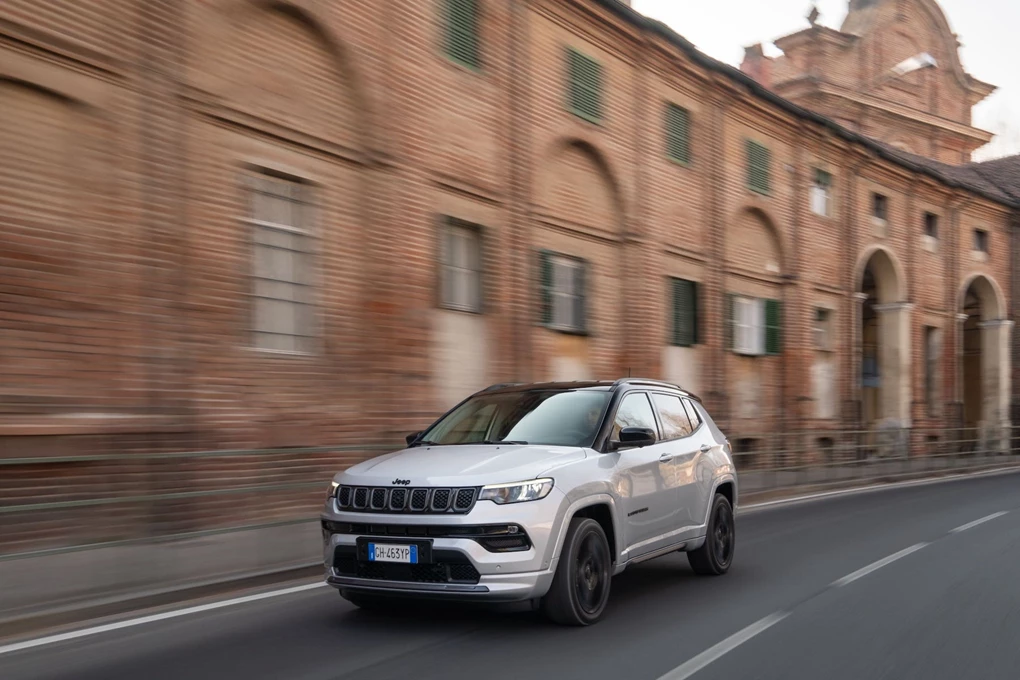 Ride and handling
While many mild-hybrids rarely run on electric power, the Compass has a far greater breadth of ability in this respect. When you press the 'start' button, it begins in electric, while in slow-moving traffic and when coasting, the engine is turned off. However, only a very light press of the throttle seems to be needed for the engine to kick into life, and the transition between petrol and electricity isn't always the smoothest. 
Light controls and good visibility also make the Compass good around town, which is where the majority of our driving took place, though the performance away from the city is best described as adequate.
Interior
Jeep refreshed the Compass at the end of last year, and the main change was the interior, which got a complete overhaul. Previously it felt quite poor on the quality front, but this new car is a big step forward, with far softer materials being used, while a new 10.1-inch touchscreen and digital dial display are both welcome additions. 
If you're looking at the Compass as a family car, it's a pretty good choice too, and no less practical here than the standard petrol version. With a useful 438-litre boot and plenty of space in the rear seats, this is a very family friendly crossover to choose.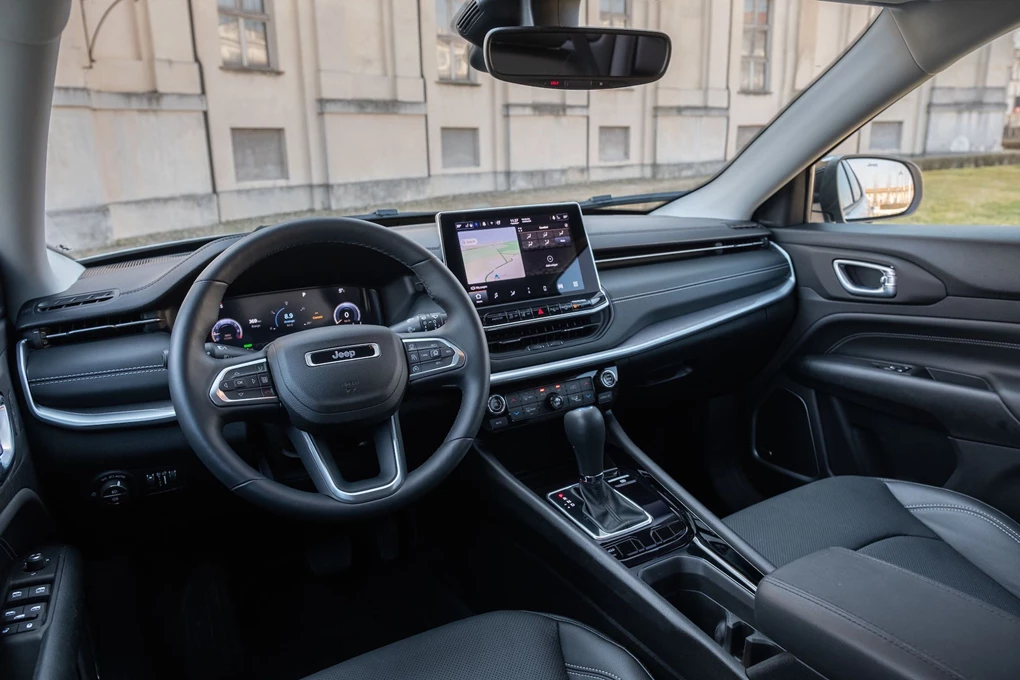 Equipment 
A broad choice of trim levels are available on the Compass, with the Night Eagle version kicking off the range. Coming equipped with the 10.1-inch touchscreen, 18-inch gloss black alloy wheels, a reversing camera and LED lights, it gets most of the equipment you will need. 
Upgrade to the Limited and it brings adaptive cruise control and a wireless smartphone charger, while Jeep has also launched a special edition Upland version to coincide with the arrival of this e-Hybrid. Coming with unique seating upholstery and cool bronze detailing, it also adds a Highway Drive Assist for semi-autonomous driving functionality. 
At the top of the range, the 'S' specification features 19-inch satin grey alloy wheels, satellite navigation, an electric driver's seat and electric handsfree boot.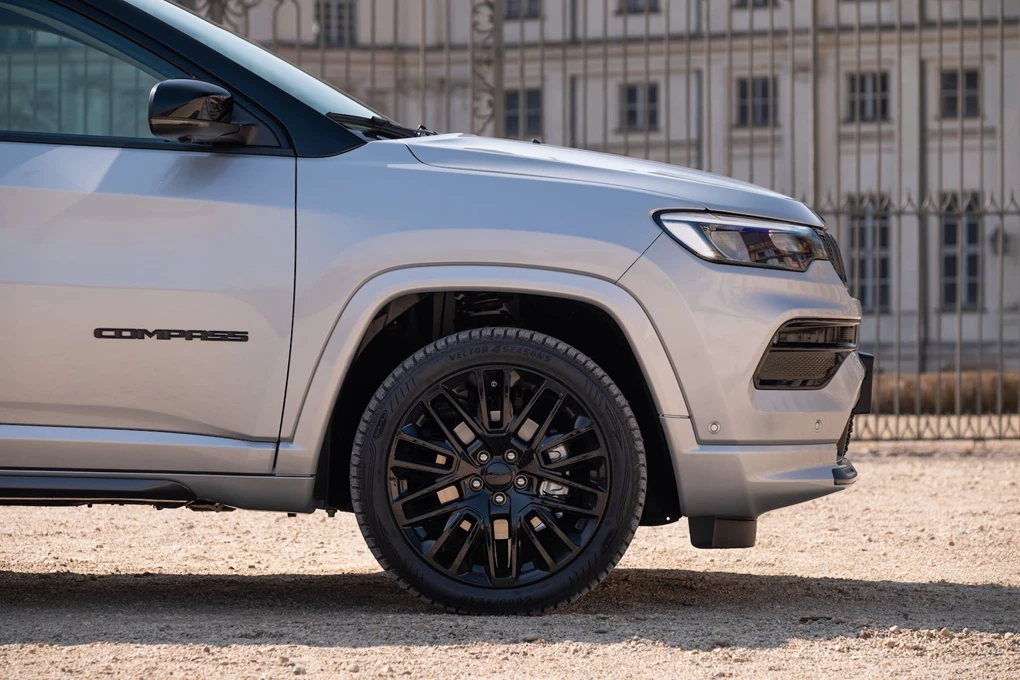 Cost
The e-Hybrid is positioned in price between the standard petrol car and plug-in hybrid, with the range starting from £32,905 for the Night Eagle. 
Prices rise to £36,905 for the top-spec 'S' model, though it gets plenty of additional features to justify its price.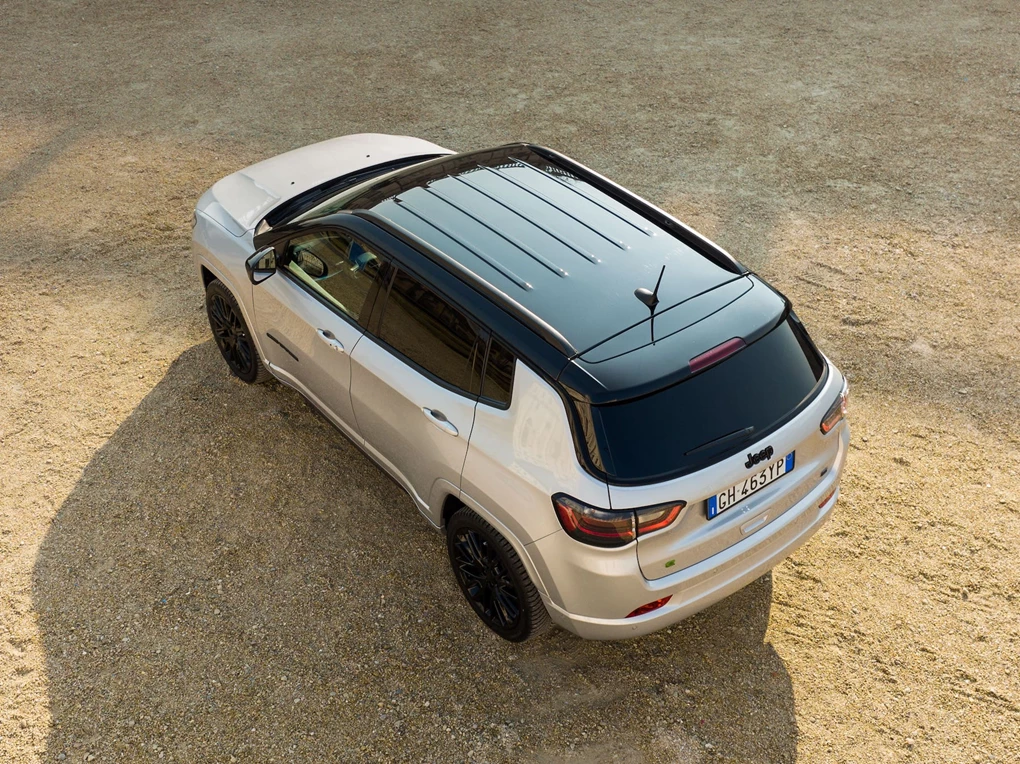 Verdict
Any effort to help reduce running cost for customers and bring CO2 emissions down is something that will always be welcome, and particularly if you're switching out of a regular petrol SUV, the Compass will likely prove a frugal choice. 
With its cool styling and well-built and practical interior, there's plenty to like, but it's not the perfect package, with the powertrain not feeling as smooth and refined as it should do.
Enquire on a new Jeep Compass e-Hybrid