Introduction
With the compact crossover market expanding at a rapid rate, it wasn't a big surprise that long-running 4x4 manufacturer Jeep decided to diversify its line-up in 2015 – launching the funky Renegade.
With truly chunky off-road styling that buyers crave (more convincing than most cars in this market) and genuine off-road ability, this is an appealing proposition that has plenty of appeal to buyers.
Sharing its underpinnings with the Fiat 500X, Jeep facelifted the model in 2018 with revised styling, new LED lighting and the introduction of new petrol engines that offer both improved performance and efficiency. But can these changes elevate the Renegade further up the crossover class rankings?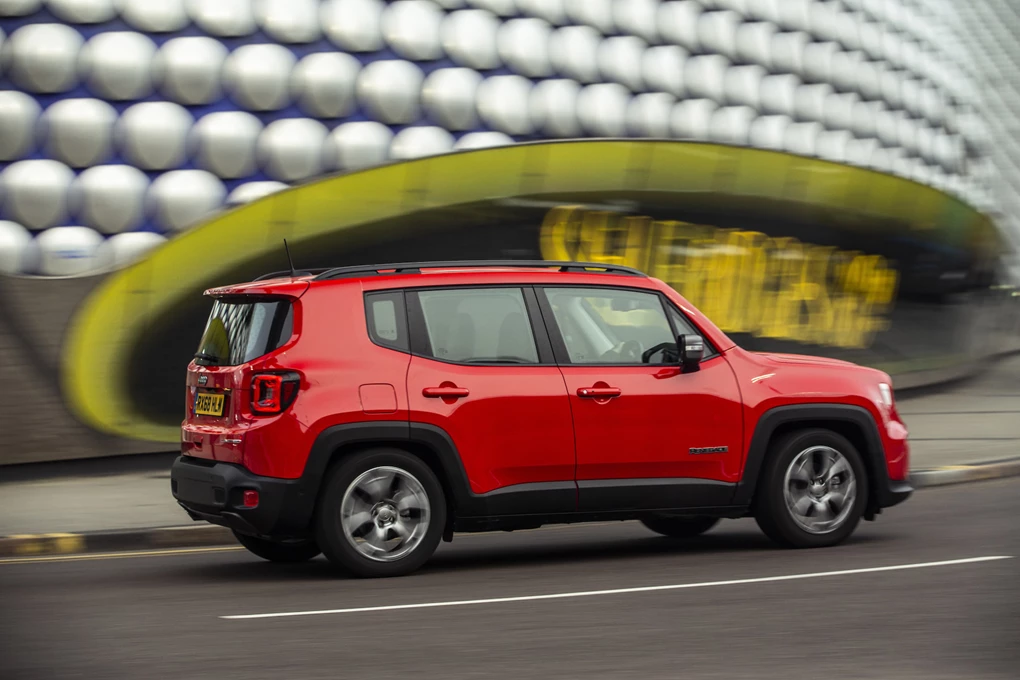 Performance
This latest Renegade features an all-new line-up of petrol engines, with buyers able to choose between a 118bhp 1.0-litre unit and 148bhp 1.3-litre engine – each being turbocharged and sending power to the front wheels.
It's the three-cylinder 1.0-litre petrol engine that's powering our test car, which is paired to a six-speed manual transmission. It's the slowest engine in the line-up – managing the 0-60mph sprint in 11 seconds and reaching a top speed of 115mph. And while not being especially efficient, Jeep claims CO2 emissions of 138g/km.
It's a flexible unit, offering plenty of power across the rev range that proves plentiful around town, though it's not particularly refined at higher speeds.
A more powerful 148bhp 1.3-litre petrol engine is also available, while there are plenty of diesel engines on offer, with the more powerful options available with four-wheel-drive for extra off-roading ability.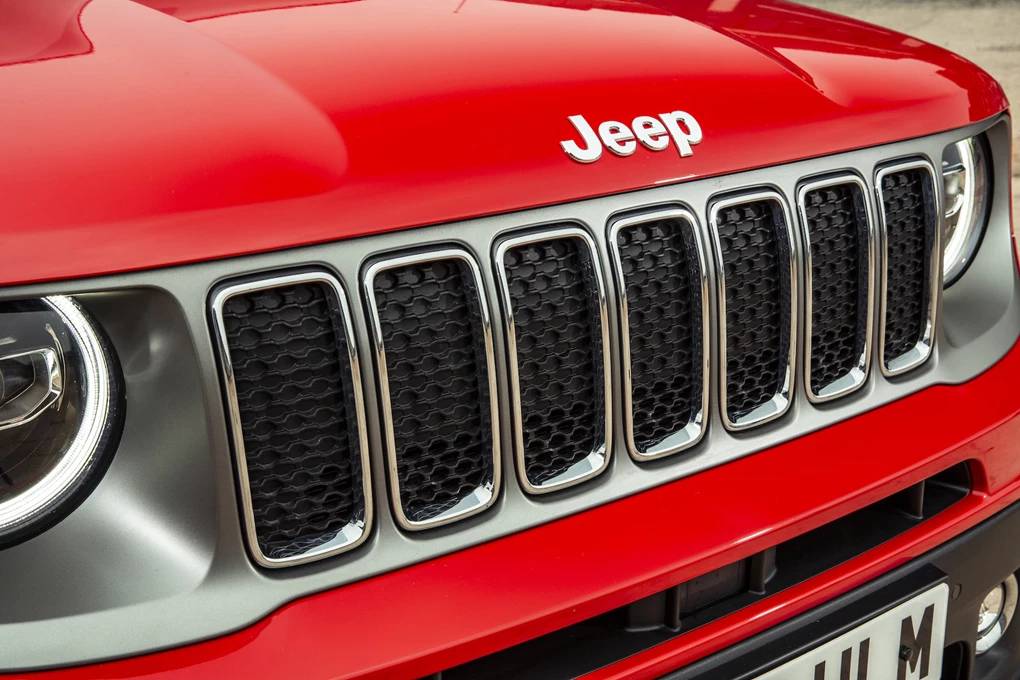 Ride and handling
The Renegade never was one of the best cars to drive in its class on road, and this facelift has not done a great deal to change that.
The new petrol engines are a great introduction to the line-up, though the steering is still a bit vague while the ride isn't particularly comfortable at higher speeds, meaning the Renegade is a far more accomplished model for inner-city duties.
However, what it does offer is impressive off-roading ability that is just about unique to the sector – everything else offering rugged looks tends to lack the ability to back that styling up.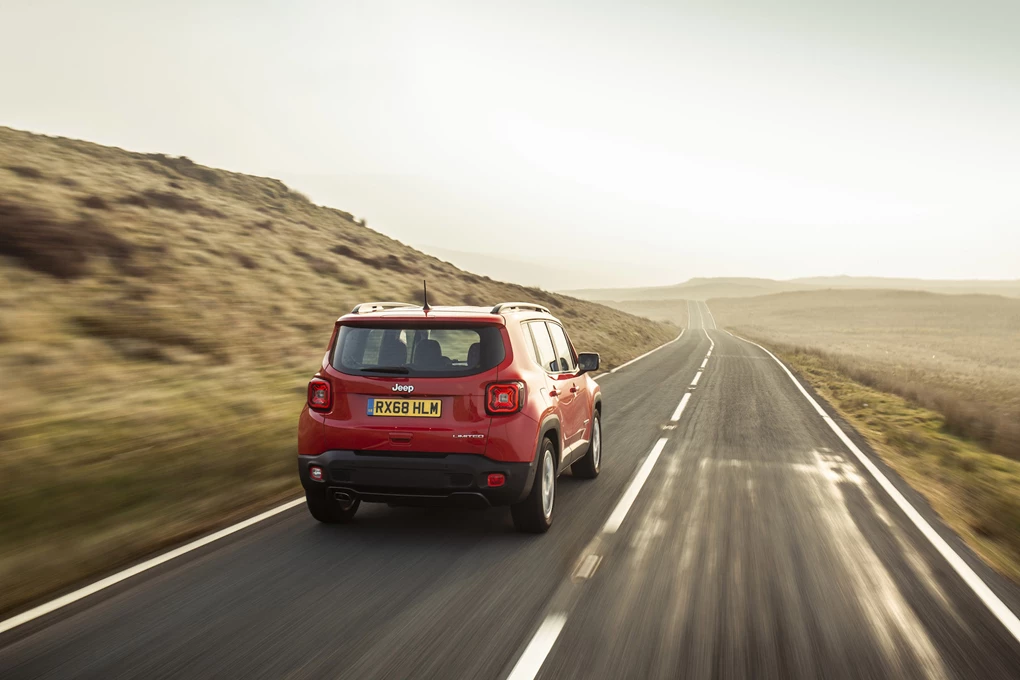 Interior and equipment
Jeep mirrors the Renegade's boxy styling on the inside, too, though it can be difficult to find the perfect driving position. That does at least mean that headroom is particularly generous for rear seat passengers, though.
While the material quality isn't class-leading, with hard plastics appearing in places, it's forgivable on the Renegade as it's the entry point to the Jeep range.
However, what the Renegade offers plenty of is funky design. Look around the cabin and you'll see numerous cues to Jeep's iconic image and heritage, with various Jeep logos discreetly placed throughout the interior.
While Jeep tends to offer a number of special editions, there are four key trim levels that remain consistent.
Beginning with Sport, featuring a five-inch touchscreen, cruise control and air-conditioning, which mean the Renegade is decently equipped for the price. Longitude brings a larger touchscreen with smartphone mirroring, as well as rear parking sensors and climate control.
If you fancy something plusher try the Limited, which gains leather upholstery, a digital instrument cluster and adaptive cruise control. Meanwhile the range-topping Trailhawk gains a series of rugged settings – including hill descent control, revised suspension and 17-inch alloy wheels with off-road tyres.
Cost
Prices for the Renegade start from an affordable £19,745, though you really want to be opting for the Limited version, which is still priced from a reasonable £22,445. Unlike rivals, you don't get any particularly underpowered engines, meaning that all should prove to be plentiful for most.
However, if you really want it to go off-road, you have to be prepared to pay a steep price. The range-topping Trailhawk with all its off-road gubbins costs from £31,655 – rather a lot of money for a compact crossover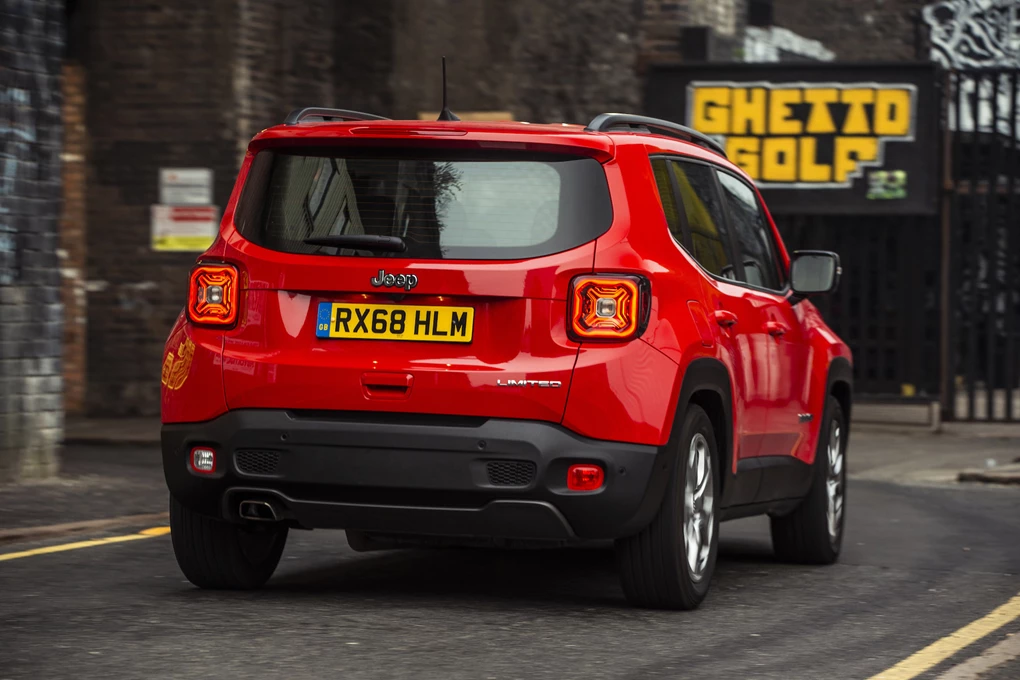 Verdict
Jeep has certainly made a good job with this facelifted Renegade – introducing a smarter look and impressive new petrol engines. However, it's still off the pace in certain areas, with the ride and refinement being particularly weak.
But while the Renegade might not be class-leading, it's an appealing and different proposition in the crossover class – bringing funky styling and the option to have genuine off-roading ability.