Introduction
What do you think of when you hear the word 'Jeep'? A big, thirsty, petrol SUV or 4x4? Well, in the past that's what the firm prided itself on, as well as its models' truly unstoppable off-roading ability. But as times change, Jeep has to do the same – adapting to meet 21st century demands and car buyers. 
So step forward Renegade 4xe, which is the firm's first electrified model, and a plug-in hybrid version of this funky crossover that's renowned for its ruggedness. It's quite a radical change to the norm – a Jeep being able to run around on electricity for 30 miles – but it could be an ideal way to make sure Jeep can do its bit to help the environment. 
It also leads the way for further PHEVs, with the larger Compass SUV and the Wrangler 4x4 also set to be offered as hybrids in the near future.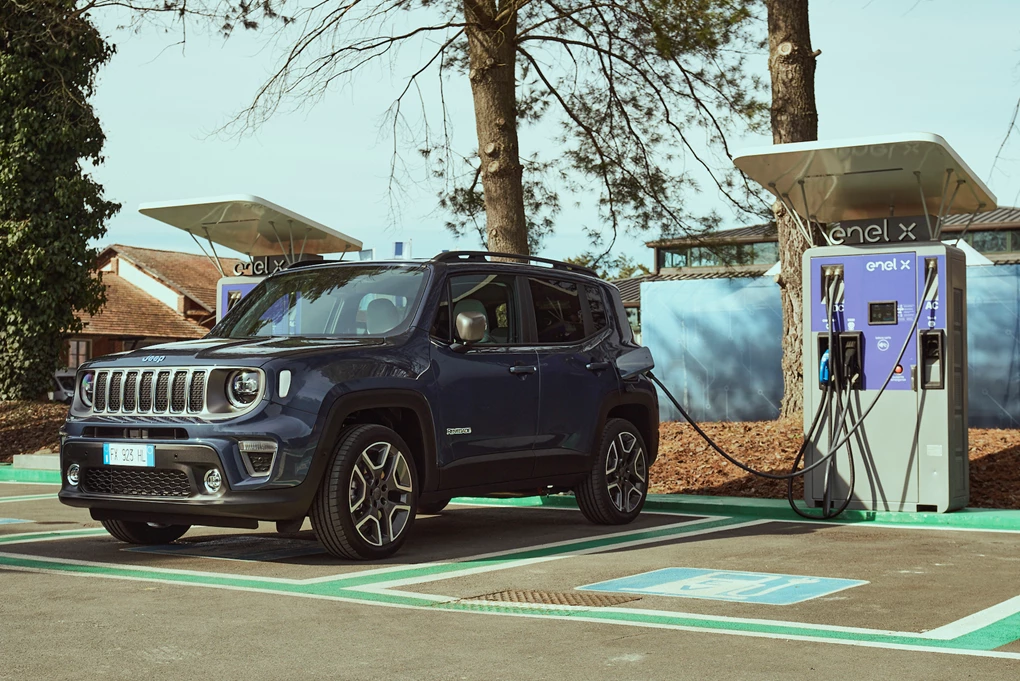 Performance
The Renegade mates an existing 1.3-litre petrol engine together with an electric motor and 11.4kWh battery, which allows the 4xe to be both the quickest and most efficient version of this crossover at the same time. 
The petrol engine itself can be chosen with outputs of either 128bhp or 177bhp (the latter being reserved for the top-spec Trailhawk model. Our test car uses the former, and along with the 59bhp electric motor, means the 4xe produces 187bhp. All plug-in hybrids come with four-wheel-drive, along with a six-speed dual-clutch automatic transmission. 
It means you can sprint to 60mph in 7.3 seconds – though it doesn't feel quite as quick as that figure suggests – and reach a top speed of 113mph.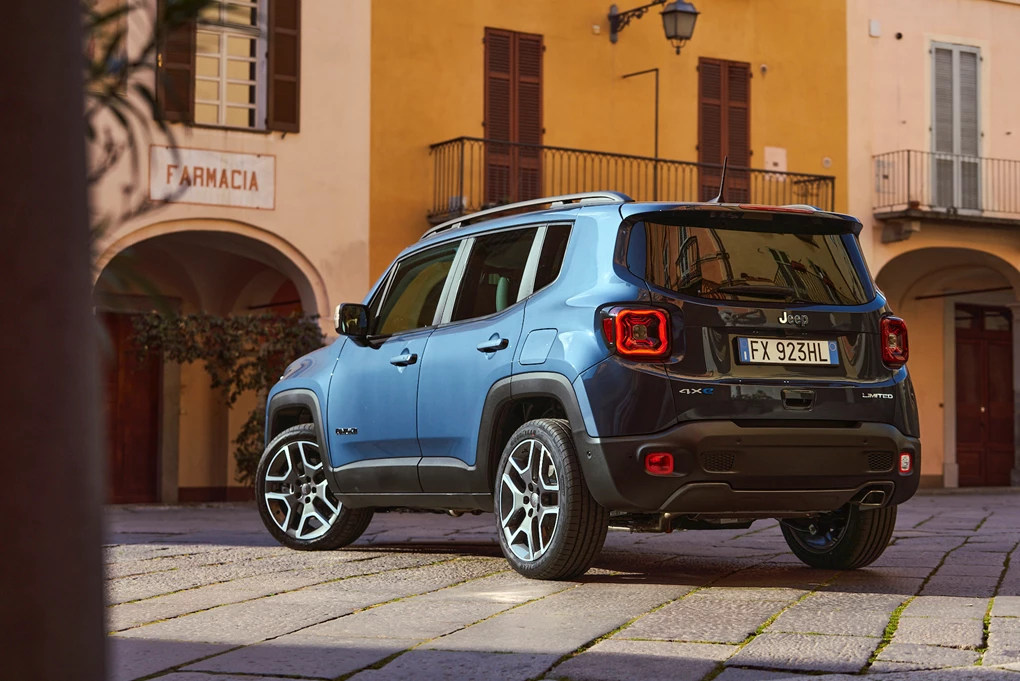 Ride and handling
The Renegade has never been a model that's pushed the boundaries when it comes to driving behaviour, and though it still isn't really, things have definitely improved in this switch to electrification. It performs best when you leave it in 'Electric' mode, which is where the 4xe is at its most refined, though even in the Hybrid setting, it does well to prioritise EV power – even at higher speeds. 
The switch between electricity and petrol is also smooth, though if you need to suddenly accelerate, the engine isn't very refined – producing quite a racket, while the gearbox struggles to keep up. 
Leisurely driving is therefore where the Renegade 4xe feels at its best, or even off-road, where the model remains impressively capable – there should be no hesitation from Jeep purists that this switch to electrification has lost anything in the way of ruggedness.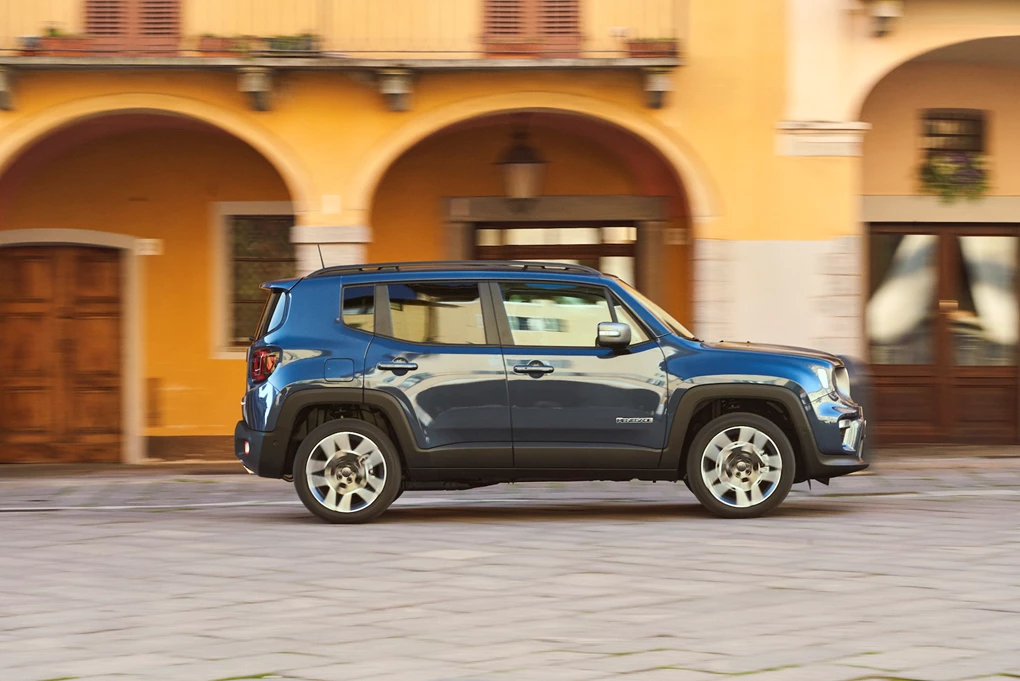 Interior and equipment
Funkyness really helps the Renegade to stand out from the crowd on the exterior, and the chunky styling is carried over to the interior. You have big switches, a grab handle in the dashboard and there's a really solid feeling to the cabin. While not of the highest quality, it certainly feels like it was built to last. All 4xe versions also benefit from a large 8.4-inch touchscreen, which is easy to use, along with a seven-inch digital dial display. 
Despite the chunky looks of the Renegade, it's not quite as roomy as you might expect. While the boxy shape means you get plenty of headroom, legroom in the back isn't overly generous. The boot has also taken a 20-litre hit thanks to the batteries, though 331 litres should still be roomy enough to use this Jeep as a small family car. 
In terms of kit, all Renegade 4xe models come with an 8.4-inch media system with Apple CarPlay and Android Auto, along with dual-zone climate control and a host of safety kit. Upgrade to the Limited to get larger 18-inch alloy wheels and adaptive cruise control, while top-spec Trailhawk versions feature tougher styling, along with additional power thanks to a higher output engine.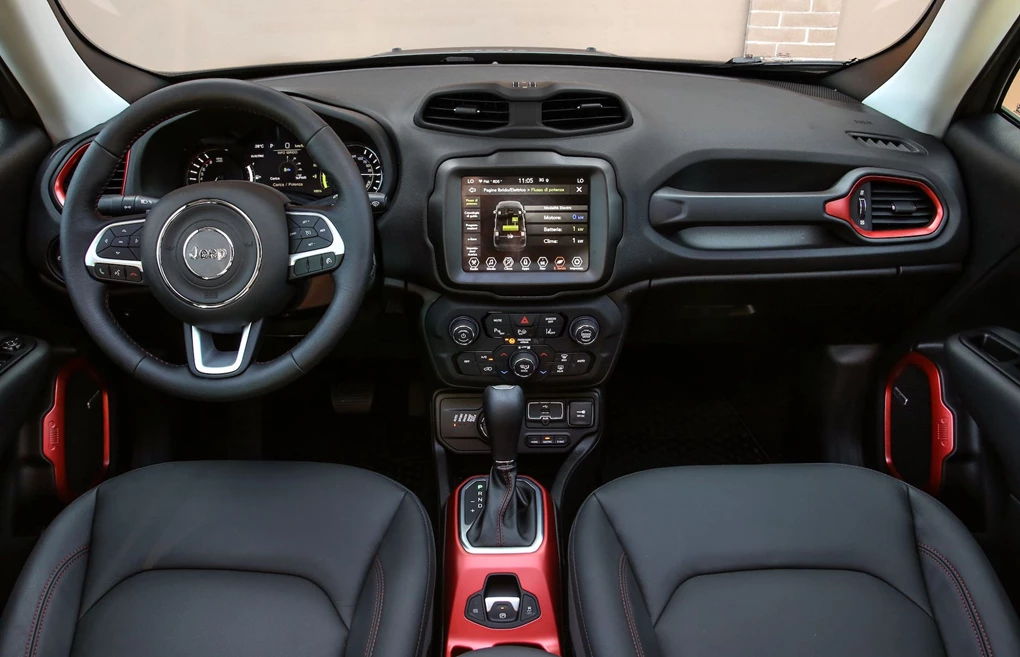 Cost
As with all plug-in hybrids, the Renegade 4xe is noticeably more expensive than the standard car, with prices starting from £32,600 and rising to £36,500 for the top-spec version. It makes it more expensive than the Renault Captur E-Tech, and similar to the Mini Countryman PHEV, though the latter favours a sportier drive and look rather than the Jeep's rugged approach. 
However, after you've stumped up the extra cash for the 4xe in the first place, there's potential for some very low running costs, particularly if you're able to charge regularly. The 30-mile electric range means the 4xe will return up to 133mpg, while also having sub-50g/km CO2 emissions.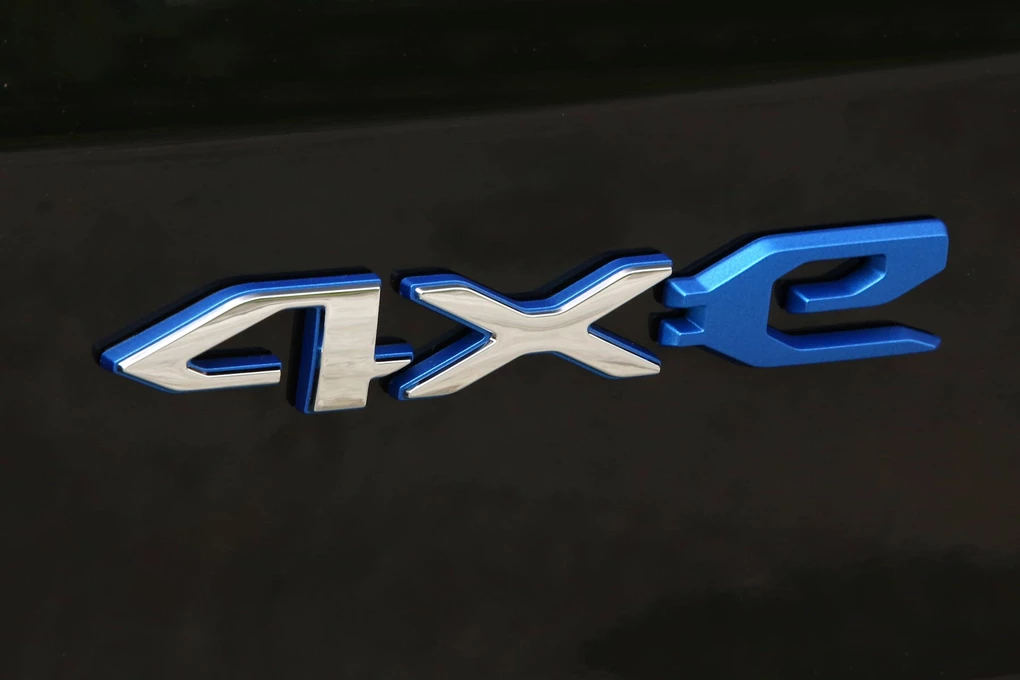 Verdict
Having a plug-in hybrid Jeep is quite a radical departure from the norm for this manufacturer, however it's one that successfully showcases the smoothness of a good electrified powertrain, along with no compromise when it comes to off-roading ability. 
The Renegade 4xe could also be exceptionally cheap to run, while its funky looks certainly make it stand out from the crowd. Rivals may offer more in the way of premium-feeling interiors and a sportier drive, but this Jeep has a lot more flair and character to it than others. So if you're wanting something a bit different from a plug-in hybrid crossover, this Jeep is definitely worth considering. 
Enquire on a new Jeep Renegade 4xe