Kia is a brand on the up and up, continuing to impress in numerous segments – be it with its Sportage crossover, Picanto city car or Sorento 4x4. But if you want to remain a big name and compete on every level, you need to ensure you have a model range to match – that's where the Niro comes in.
The Niro, pronounced 'Nee-row', is the brand's new hybrid crossover, filling a clear gap in the ultra-green market alongside the likes of the Toyota Prius and BMW 2 Series Active Tourer PHEV. The Niro's trump card? Well, it's a crossover, so it appeals to the trendy, fashion-conscious crowd.
It's not just a smaller Sportage with lower CO2 though. The Niro actually sits on an all-new platform designed specifically to "accommodate present and future electrical components within a compact vehicle footprint".
But does this new foray into hybrid technology mean the Niro will lose some of Kia's new-found improvements?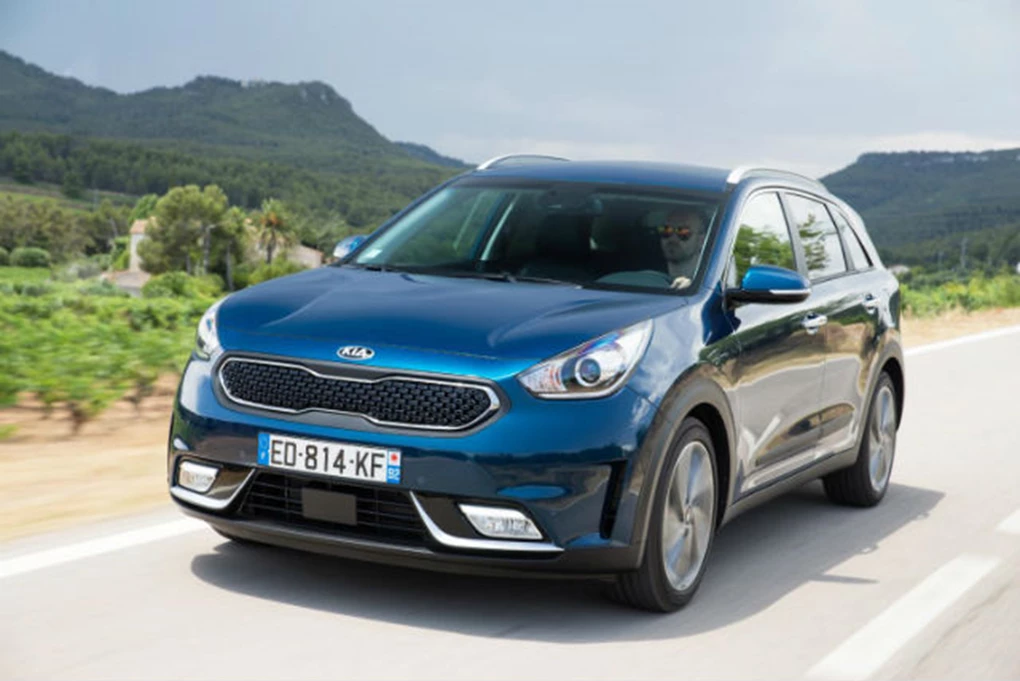 Performance
A 1.6-litre GDi petrol is the only weapon of choice in the Niro, producing 104bhp. This sits alongside a 32Kw electric motor which produces 43bhp. Together, these combine to produce a total power output of 139bhp and max torque of 265Nm. We wouldn't describe the Niro as quick – it gets to 60mph in 11.1 seconds and has a top speed of 101mph - but it certainly doesn't feel underpowered.
Kia decided to drop the CVT auto for the Niro and fit a six-speed dual-clutch automatic transmission instead, to ensure a more responsive drive. It works. Whether you are working your way up or down the gears, the 6DCT keeps up brilliantly, and also adds to the Niro's seamless transition from electric to combustion. The gearbox gives you the option to shift into 'Manual Sports' mode too, which is particularly useful when you want to drop a few gears and overtake on the motorway.
Drive around the city and the electric motor does all the work, silently working away, resulting in zero CO2 emissions. This is also great for those who find themselves stuck in traffic and tediously edging forward on the motorway. And, you are kept in the know about how much charge the car's battery has with a nifty power gauge in the instrument cluster. Put your foot down and the 1.6-litre petrol kicks in, with the only noticeable change in character being the engine note, which is to say acceleration remains linear and smooth.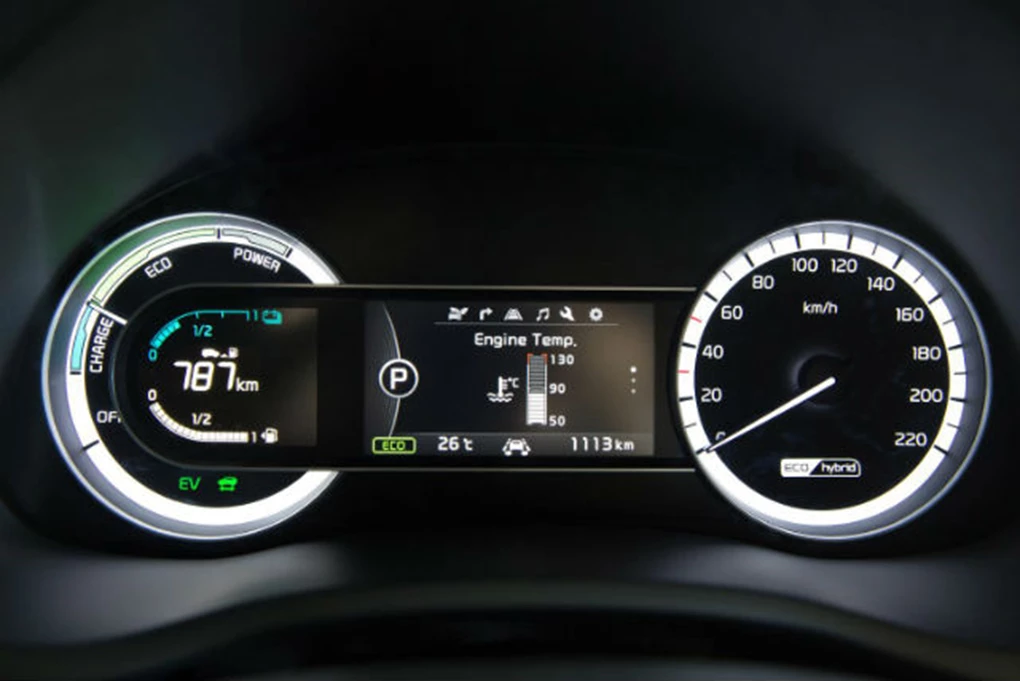 Ride and Handling
The suspension can be a little firm at times, but overall offers a good balance and soaks up bumps fairly well.
The Mazda CX-3 is the benchmark for driving dynamics in the crossover segment. The Niro doesn't touch the CX-3, but it definitely sits on the right side of fun. The steering offers enough weight to fill you with confidence, albeit it lacking a little feedback, especially when you throw it into some bends. The suspension can be a little firm at times, but overall offers a good balance and soaks up bumps fairly well. It's well-insulated and keeps wind and road noise to a minimum too. Its ability to offer a comfortable ride and yet some decent dynamics means the Niro sits just above the crossover standard for entertainment, but a fair bit above other high mpg-conscious models.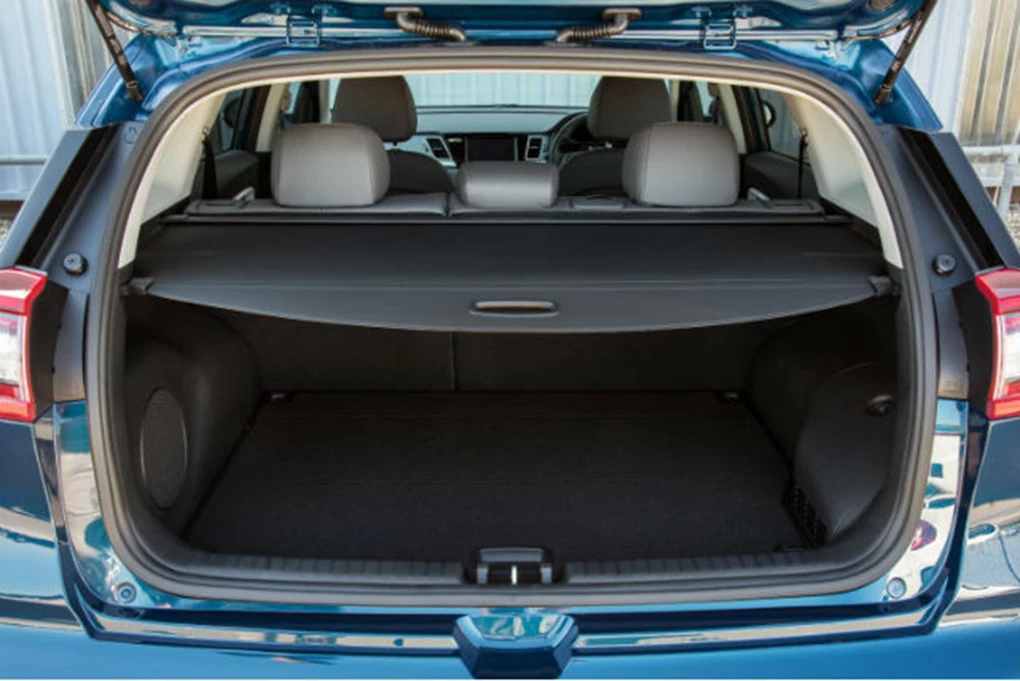 Interior and Equipment
The Kia Niro has a drag coefficient of only 0.29, even when fitted with roof rails.
The big deal with the Niro's interior, big being the operative word, is the passenger space. The Niro's new platform offers up a 2,700mm wheelbase (the Sportage's is 2,670mm) and this makes for masses of rear space. In fact, due to its dimensions, the Niro actually offers more head and legroom for rear passenger space than its Sportage sibling. Thanks to the Niro's battery pack being located beneath the rear seats, there is loads of space in the boot – 427 litres of space to be exact (or 373 when you account for the luggage undertray). Fold the 60:40 split seats down and you get a maximum of 1,425 litres. The actual boot itself is very easy to open too, which is only a small thing but a definite plus for an SUV-sized vehicle. The First Edition model sits at the top of the Niro range, superseding its 1, 2 and 3 trims, which means it is well-kitted out. However, a large chunk of the First Edition features you could do without, like the sliding sunroof, rear heated seats and engine start/stop button. You also get a grey leather trim and white interior inserts, which don't do the Niro's interior any favours, giving off an 'I'm an eco-car' vibe. If you are after a significant bump-up in tech, then it's the '3' trim, as it brings a larger eight-inch touchscreen, front parking sensors, a power adjustable driver's seat, wireless mobile phone charging and a JBL sound system.
Cost
Taking on a mixture of roads – and taking it easy on the throttle - we managed to get an average of just under 50mpg.
Although the same 139bhp drivetrain is fitted to all models, the grade '3' and First Edition models have higher CO2 and lower MPG figures, at 101g/km and a claimed average of 64.2mpg respectively. Taking on a mixture of roads – and taking it easy on the throttle - we managed to get an average of just under 50mpg. Although the First Edition model seems a bit superfluous, what with its small amount of added kit and less economical figures, it still costs a large chunk more than other Niro models at £26,995 – that's £5,700 above entry-level and £2,300 above '3' grade models.
Our Verdict
The Niro's originality stops at crossover really. It's not a game-changing hybrid, but that's not to say it's not a great car. For Kia's first dedicated UK hybrid, it is a brilliant effort. Not only does it retain favourable characteristics of other new Kias, but it strikes a superb balance between comfort and dynamics, which will leave those wanting a conventional car with greater efficiency smiling from ear to ear.