Introduction
There's no understating just what an important car the Sportage is for Kia, and you only need to look at the sales figures throughout the generations to see this. Take the first-generation model, which was sold between 1995 and 2003, and accounted for 11,000 UK sales. Move forward to the outgoing fourth-generation car, and almost 200,000 were registered, and in less time. Truly staggering progress. 
So as Kia's best-seller, there's a huge amount resting on this new fifth-generation car. So much so that the firm has created a specific European model, and kitted it out with just about every powertrain available, bar an EV.
Based around Kia's bold new design language, this new Sportage is far more eye-catching than before, while getting a similar modern, tech-heavy interior to the one you'd find on the Kia EV6. But can that put it ahead of rivals?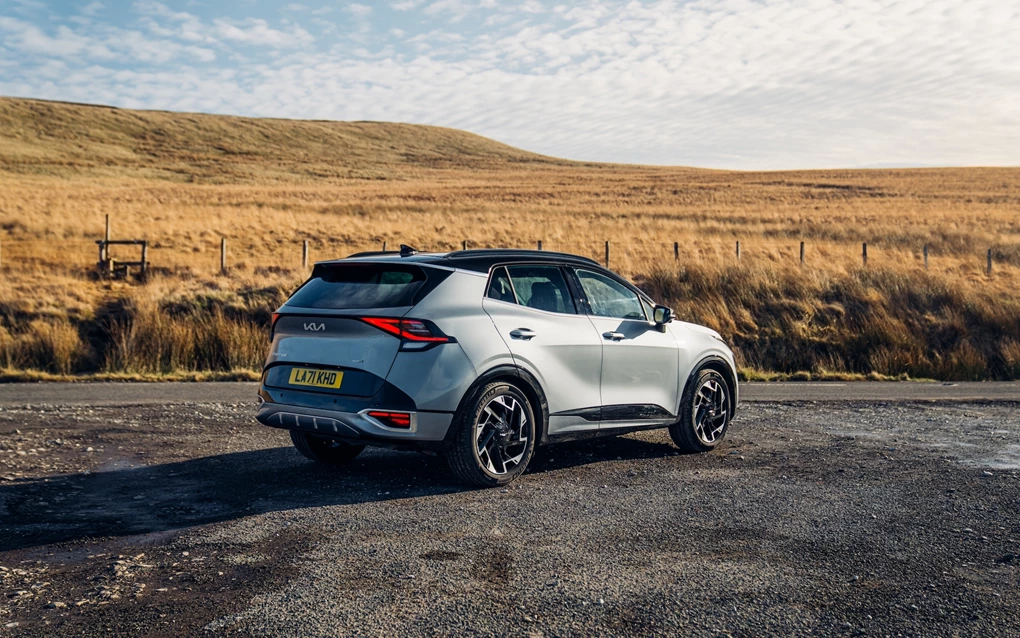 Performance 
Kia offers a staggering eight powertrains on the Sportage, including petrol, diesel, mild-hybrid and hybrid, with a plug-in hybrid model on the way in the coming months. There are manual and automatic choices too, along with four-wheel-drive if you want it. 
But here we're trying the standard hybrid version, which combines a 1.6-litre petrol engine with an electric motor for a combined 227bhp and 350Nm of torque. It means it's pretty quick, too, with 0-60mph taking a respectable 7.7 seconds, while Kia claims 48.7mpg – a figure we were close to achieving – and 132g/km CO2 emissions.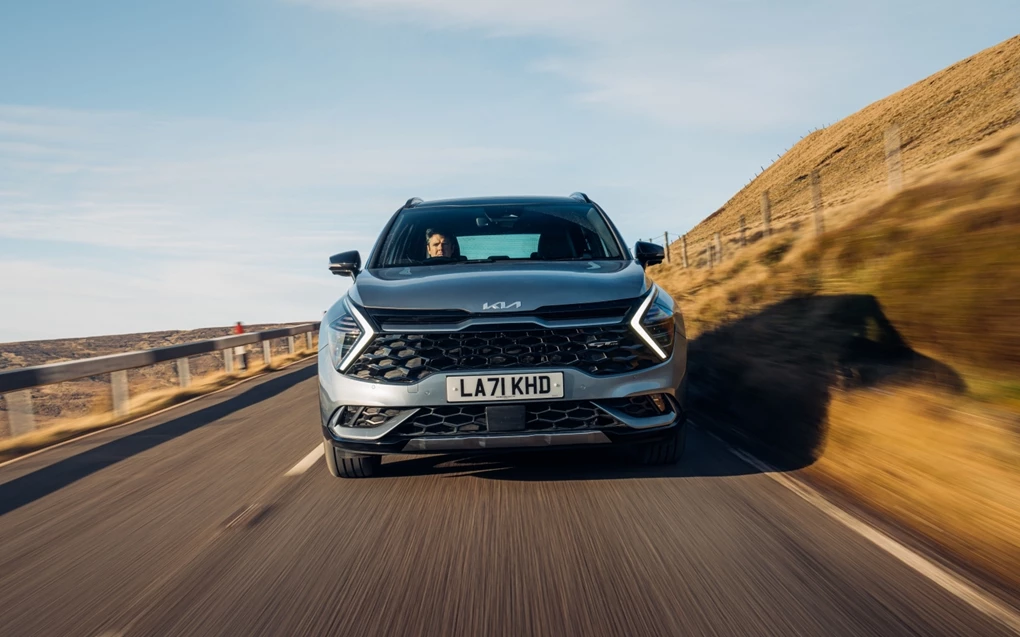 Ride and handling
Comfort and ease of driving are aspects you must get right in the family SUV crossover segment, and the Sportage certainly gets off on the right foot, as it's quiet and refined, though the suspension is a bit harsh at lower speeds. 
While Kia never intended for the Sportage to be especially sporty, the steering is well-judged, whether you're around town or threading it down a country lane. The hybrid system also suits the car well, and while – unlike a plug-in – it can't travel for any real distance on electric, it's able to run without the engine at slower speeds to help maximise its efficiency. 
The only disappointment is its gearbox, which struggles when you ask the car to go soon after coming to a stop, at roundabouts, for example.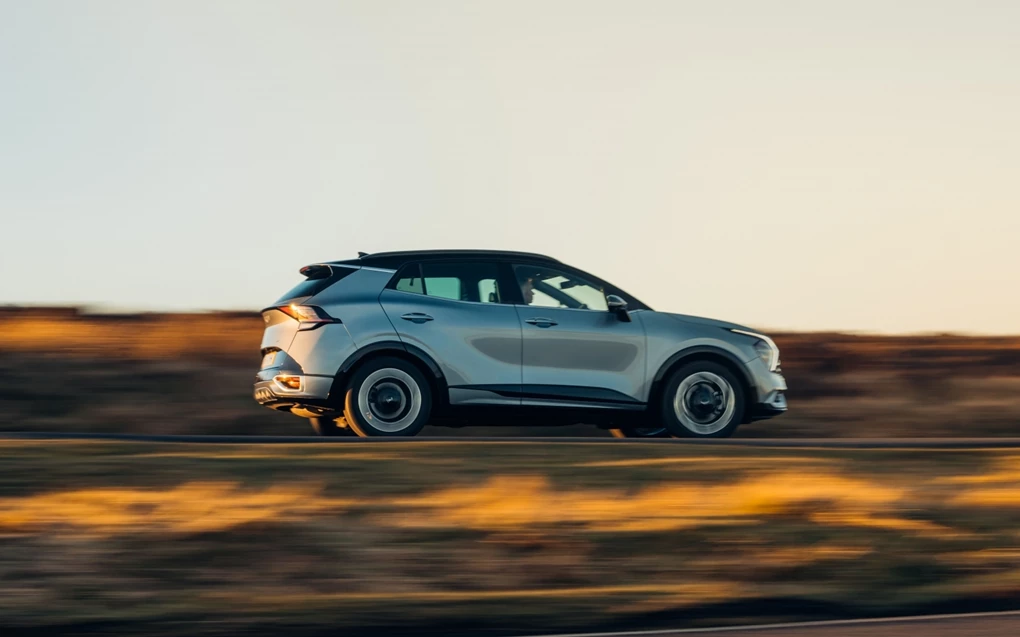 Interior and equipment
The interior on the Sportage has moved the game on significantly, and perfectly showcases how Kia's models have improved in such a small time frame. Kia has clearly spent a lot of time developing it, with all but the entry-level car getting a large 12.3-inch touchscreen that merges with a large digital dial system to create a brilliantly futuristic cabin. 
Another very cool feature is a strip of dials that switch roles depending on the screen selected, meaning they can alter between climate settings and conventional radio dials. It helps to clear up space and makes the Sportage feel techy without being gimmicky. 
There's plenty of space throughout the cabin too, while the 591-litre boot is a great size, if slightly smaller in the upcoming plug-in hybrid version.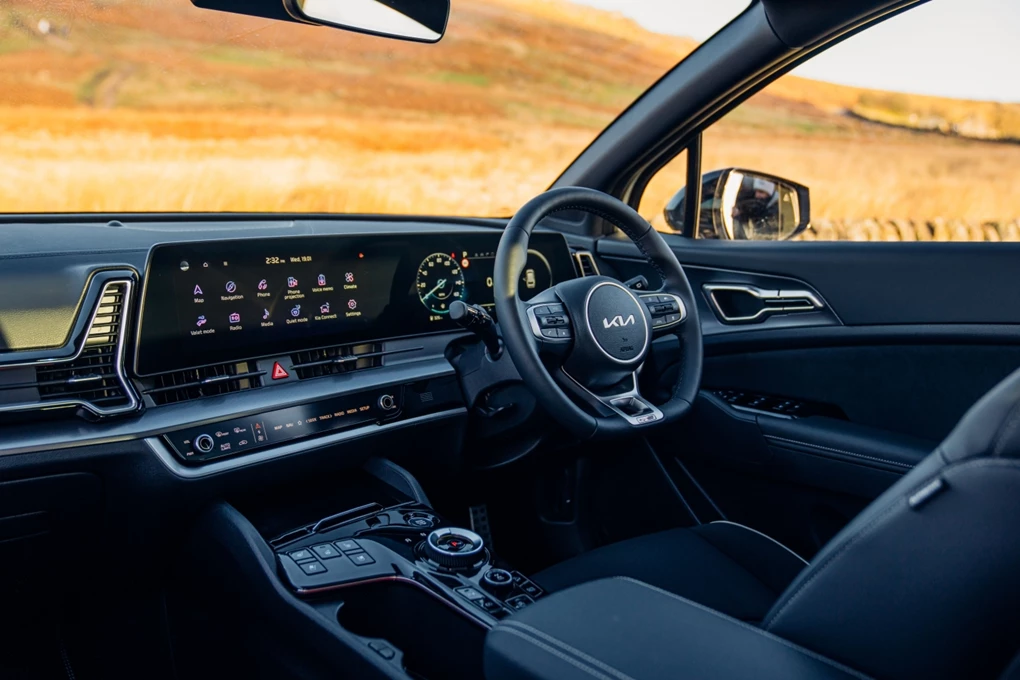 Equipment
Choice seems to be paramount on the Sportage, so alongside the huge range of powertrains there are five trim levels to choose from. Standard kit on the '2' includes 17-inch alloy wheels, LED headlights, an eight-inch touchscreen and a reversing camera. The '3' model would be our pick, bringing a larger touchscreen, digital dials heated seats, keyless entry and adaptive cruise control to name just a few features. 
Those looking for a sportier look will appreciate the GT-Line, which brings large 19-inch alloy wheels, a revised bodykit and suede leather upholstery. Up next is the '4', which adds a Harman Kardon sound system, panoramic sunroof, 360-degree surround view monitor and a whole range of additional driver assistance kit. Right at the top of the line-up, a GT-Line S model packs ventilated and electric front seats and a powered tailgate.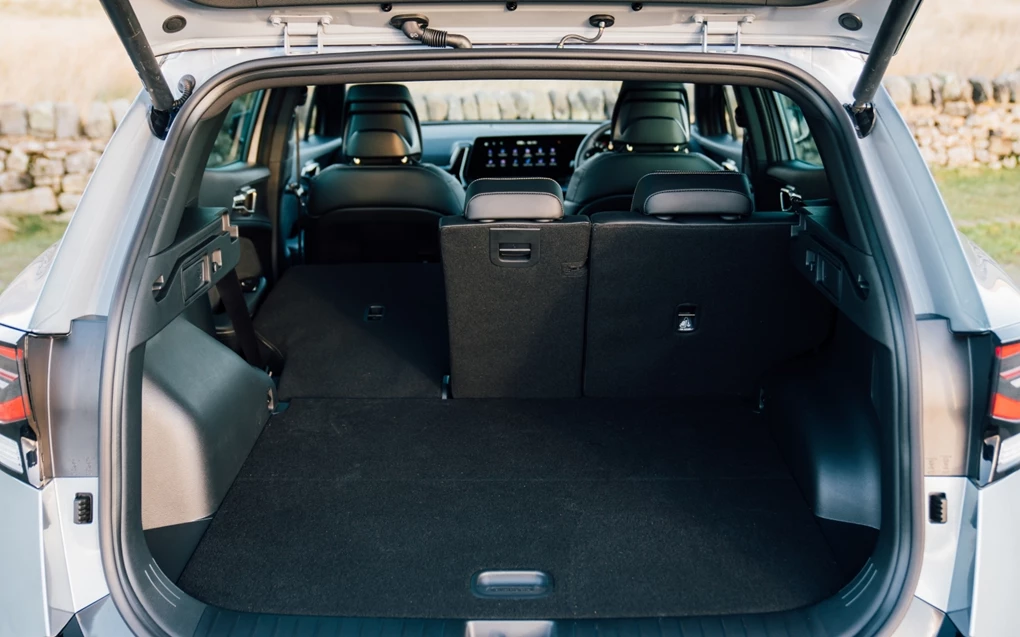 Cost
Kias were once known for their low prices, but their quality and style mean they no longer have to major on affordability. The entry-level '2' model helps keep prices low, starting from £26,745, though if you want the fancy interior that comes with higher trims, the price quickly jumps to £30,000 and beyond. 
The hybrid and plug-in hybrid versions are particularly pricey, costing above £40,000 in the case of range-topping versions. At that price, the Sportage is just too expensive to recommend.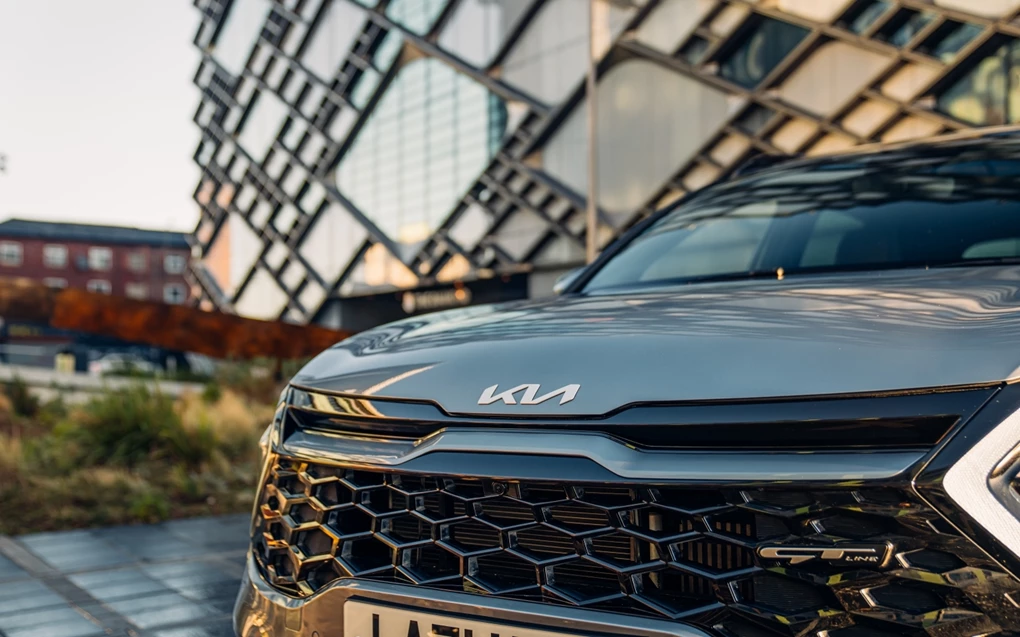 Verdict
When the Sportage is as popular as it is, you can understand why Kia intended to pull out all the stops. It should be admired for being so bold, too, with its design and quality inside and out, and it will highly likely see existing owners coming back for more. 
As a family SUV, it ticks all the right boxes. It's roomy, well-made, impressively equipped, and efficient in the case of the hybrids. Avoid the really expensive versions and you'll be left with a seriously appealing crossover.
Enquire on a new Kia Sportage