Introduction
Anyone looking for an imposing, practical and capable SUV has been well-served with the Land Rover Discovery. It's an incredibly popular model, despite no longer being built in the UK, and is unmatched when it comes to conquering any type of terrain. Added practicality comes from the fact it is also offered with seven seats.
Models of this size are traditionally best-suited to large torquey diesel engines, although with the shift towards petrol power, Land Rover has started offering its Discovery with a smaller turbocharged petrol engine.
The engine is nothing new to the Land Rover and Jaguar brands, as it's widely used in smaller models, but does it offer enough pulling power in something of this size?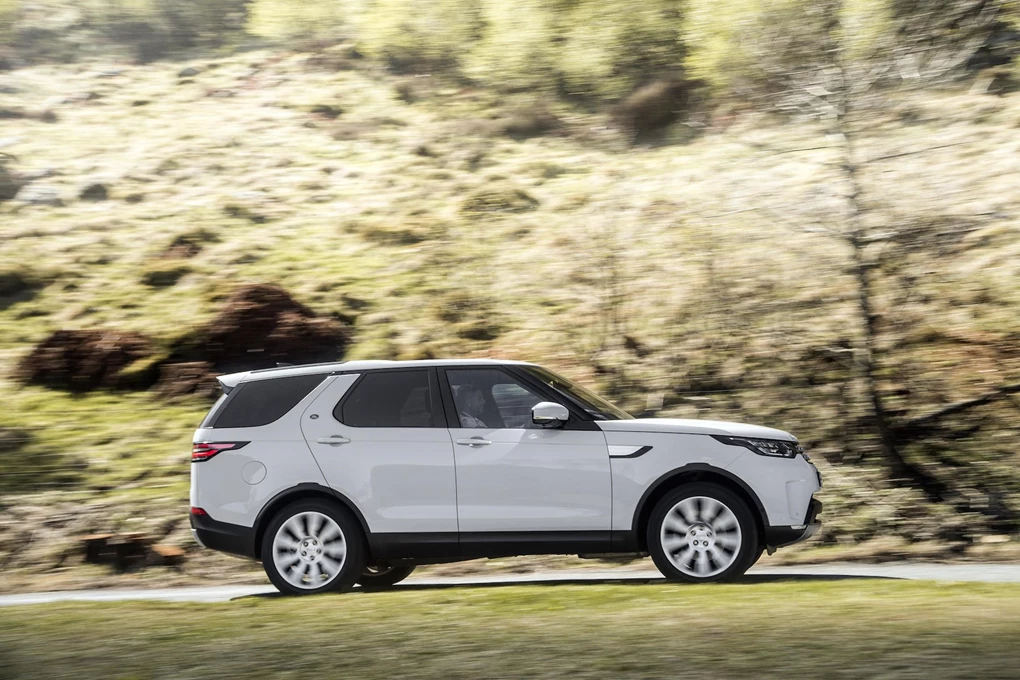 Performance
As mentioned earlier, it's the engine that's the star of the show here, and is one of JLR's latest 'Ingenium' turbocharged engines. Badged as the Si4, this unit is a 2.0-litre, which might seem small for something of this size. But given it produces 296bhp and 400Nm of torque, it feels more than capable of propelling the Discovery along at a good rate.
The sprint from 0-60mph takes just 7.3 seconds, while the Discovery will head onwards to a top speed of 125mph.
It's largely smooth and refined, and is accompanied by an eight-speed ZF automatic gearbox that sends its power to all four wheels. The greater torque of the diesel engines will continue to make those models a better fit for drivers who regularly tow, though.
Ride and handling
As you might expect from something of this size, the Discovery favours comfort above all else, and its sheer size doesn't encourage spirited driving.
As a long-distance cruiser, it is sublime with incredible comfort and a fantastic suspension setup that does a great job of flattening out potholes and bumps in the road.
Despite the Discovery being a huge seven-seater, it isn't quite as flawed in the corners as you might expect, with less body roll than other similarly-sized rivals. Undoubtedly, the slow steering and floaty air suspension lend themselves better to a cruise, though.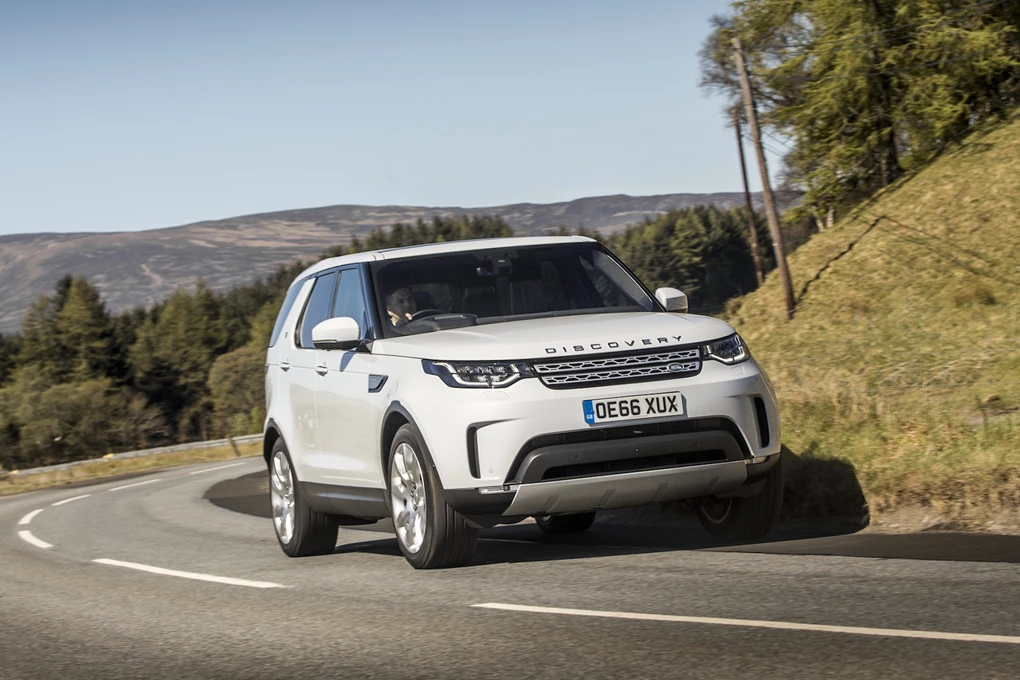 Interior and equipment
Land Rover has done an excellent job with the Discovery of blending a functional and durable interior – fitting both rural types and families – and injecting the luxury you would expect from something of this price bracket. Plush materials are used throughout, while the 10-inch touchscreen fitted to our car test car looks the part, albeit it feels a bit outdated next to Land Rover's latest infotainment system – fitted to models like the Range Rover Evoque and Velar.
The space on offer is truly incredible. Whatever row adults find themselves in, they will not be short of space, with the Discovery having one of the most spacious third rows of any SUV, and with all but the front two seats folded, the boot offers a gargantuan 2,406 litres of luggage room, which exceeds that of some vans.
Land Rover offers four trim levels on the Discovery – S, SE, HSE and HSE Luxury.
S features 19-inch alloys, a 10-inch touchscreen and front and rear parking sensors, with SE adding a 360-degree around-view monitor, climate control and satellite navigation.
Upgrading to HSE brings larger 20-inch alloy wheels, keyless entry, a panoramic roof and Windsor leather seats, while the range-topping HSE Luxury features a powerful Meridian sound system, a heated steering wheel, an electric sunroof and configurable ambient lighting.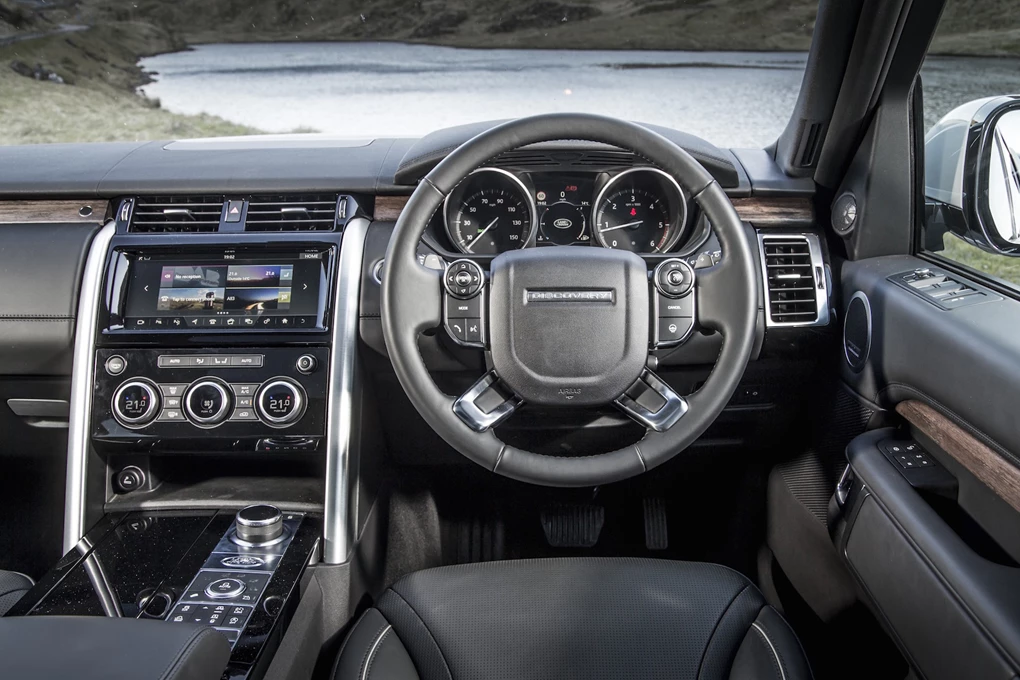 Cost
All this luxury and spaciousness comes at a cost, with the Discovery starting from £47,745. Surprisingly, though, this petrol model is the most affordable engine in the range – more so than less powerful diesel engines.
That said, our range-topping HSE Luxury model cost nearly £70,000, which is a vast amount of money, making mid-spec Discos make more sense.
This petrol engine could also be quite thirsty to run, with Land Rover claiming just 25.8mpg on the combined cycle, with CO2 emissions of 220g/km.
Find Discovery Prices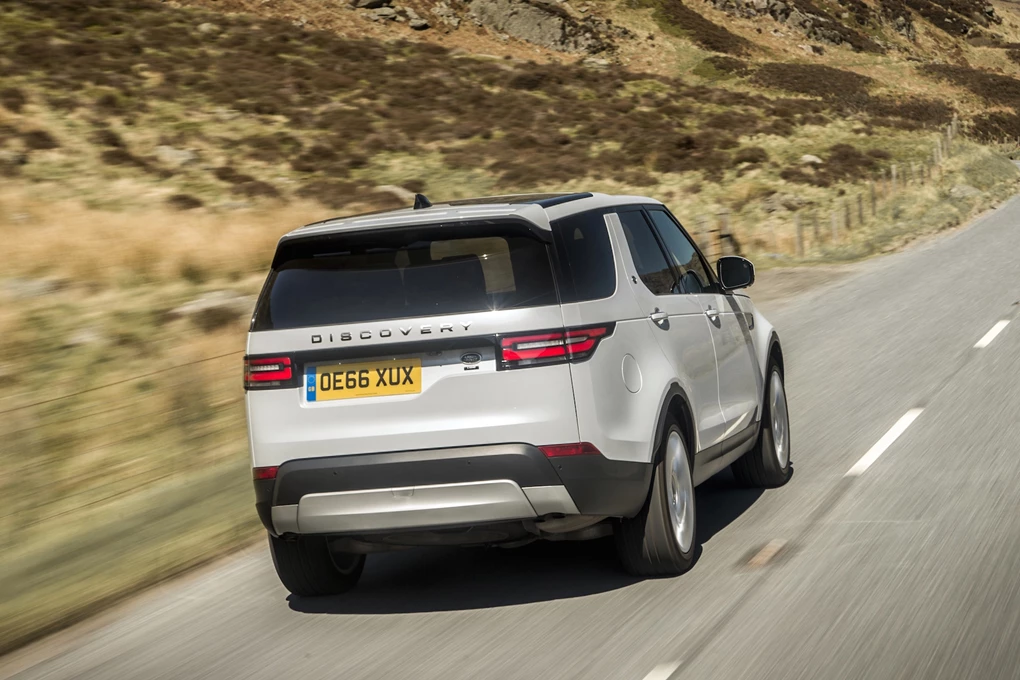 Verdict
The Discovery is already a superb package – it's a superb long-distance cruiser, is incredibly practical and has a fantastic interior.
For drivers who don't do that many miles, this petrol version could also be ideal with its punchy nature, and it makes it an interesting alternative to the typical diesel models, which are also more expensive.
Interested in a new Land Rover? Enquire now to find local prices.