It has served Land Rover well, but the ageing Freelander is now only available as a used car. Step forward the Discovery Sport, a sleek (in comparison) new contender in the family SUV market, which to all intense purposes looks like a more practical Range Rover Evoque.
Given the Evoque's smash-hit status, it's hardly surprising its face should be reimagined here. The Discovery Sport quite a bit is longer though, and this fact coupled with a taller roof, means there's a surprising amount of space and up to seven seats inside this new Landie. Need a stylish set of wheels to take the kids literally anywhere? Your prayers have been answered.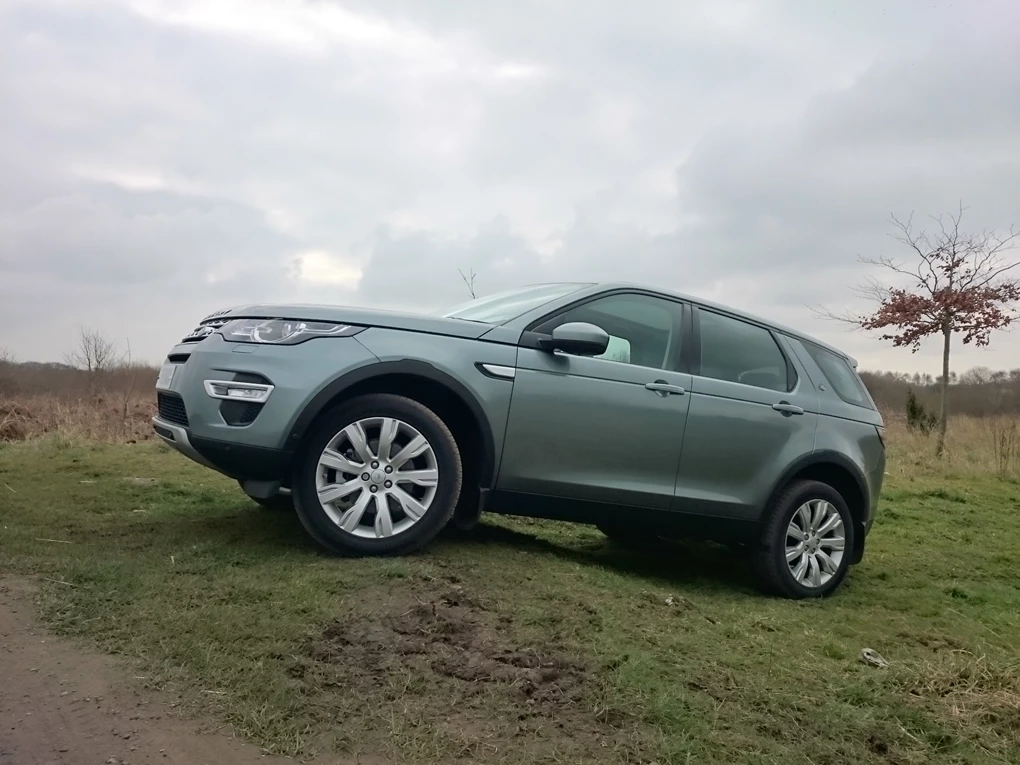 Performance
At its launch only one engine was available for the Sport, the venerable 2.2-litre diesel which has seen service in the Evoque. This was phased out in September 2015 as a new 2.0-litre 'Ingenium' diesel engine was introduced with either 148bhp or 178bhp. This can get the Sport from rest to 62mph in 11.7 seconds or 9.9 seconds with the top power output. Both come as standard with a six-speed manual gearbox, but if you choose the 178bhp version with a nine-speed automatic its sprint time drops further to 8.9 seconds.
It might not have quite as much power as the old 2.2-litre, but the 'Ingenium' is a much more modern unit, and it's main advantages are improved refinement and running costs. The Discovery Sport feels significantly smoother and quieter with the new engine, which makes it feel like a more polished product as a result. With an emphasis on economy, the 148bhp model does look rather sluggish on paper, but it doesn't feel too lacking in power once you've pulled away, thanks to its useful torque. But, to justify the Sport in the model name, the higher-powered version does feel significantly more lively.
Rivals are offered in 'hotter' derivatives, however, with the Audi SQ5 able to hit 62mph from rest in 5.1 seconds, while the fastest version of the BMW X3 takes 5.3 seconds.
We'd recommend the automatic gearbox for the full luxury-SUV experience, particularly as it makes the car feel both more relaxing and faster. In our experience, the auto also improves your experience off-road, thanks to its very low first and second gears. In every four-wheel drive model, power is automatically distributed between the wheels if slip is detected, with almost all power sent to the front wheels during normal driving to save fuel.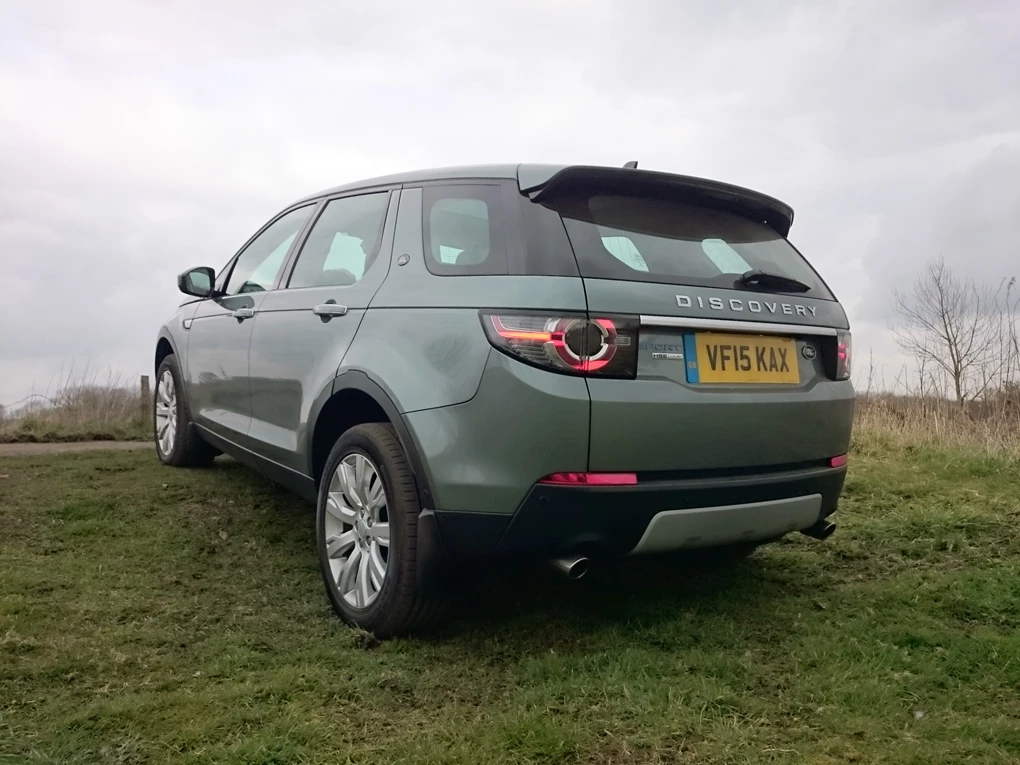 Ride and Handling
We headed out to the uniquely challenging roads of North Wales and found the accuracy of its steering and the Sport's ability to quickly change direction remarkable for an SUV with seven seats
Small SUVs are increasingly good to drive and the Discovery Sport is no exception. It shares Evoque underpinnings in front of the front doors, but behind this the Sport is unique, 80mm longer and has new multi-link rear suspension. At low speeds the ride can be a touch firm, thumping into the worst potholes, but at higher speeds the Sport is very impressive, flowing along the road in a very grown-up fashion. We headed out to the uniquely challenging roads of North Wales and found the accuracy of its steering and the Sport's ability to quickly change direction remarkable for an SUV with seven seats. Even more impressive was the fact we'd spent the previous day wading through water, climbing a waterfall (albeit an artificial one) and descending a slope so steep my glasses almost fell off. Like its bigger brother, the Discovery, the Sport has a Terrain Response system with General, Grass/Gravel/Snow, Mud and Ruts and Sand settings affecting the throttle, gearbox, four-wheel drive and stability controls. It can wade through 600mm deep water and has a maximum towing capacity of 2,500kg.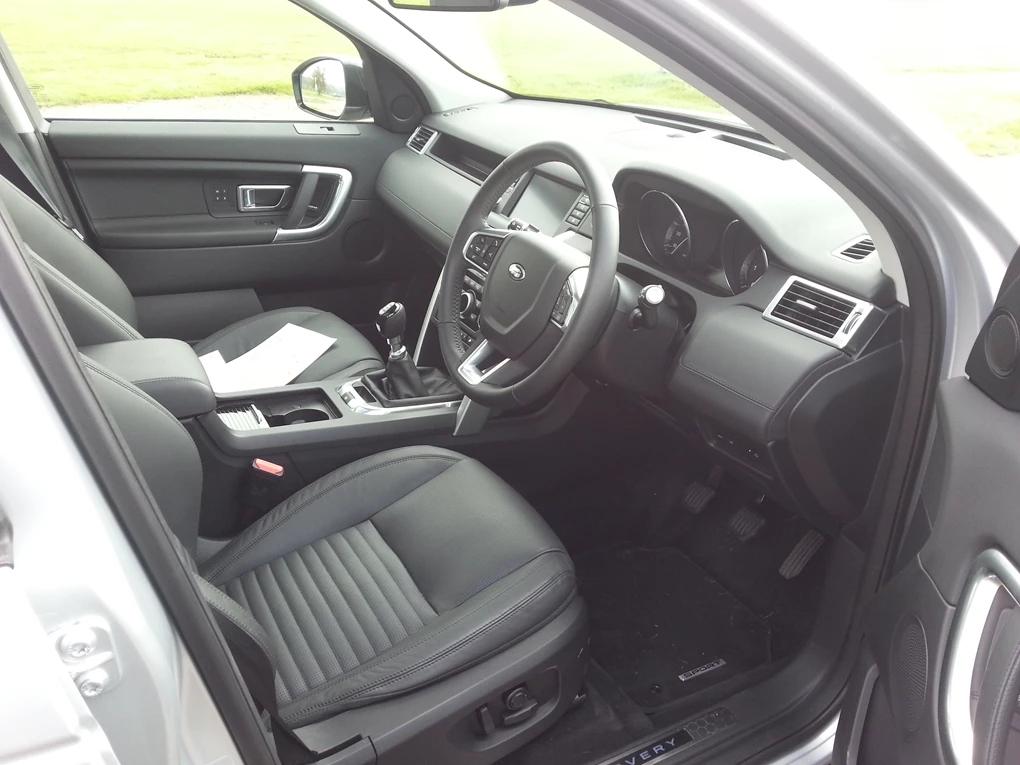 Interior and Equipment
According to Land Rover the 'Discovery' badge denotes a leisure vehicle, while 'Range Rover' is reserved for luxury models.
With its neat exterior design you'd be hard-pressed to guess the 178bhp Discovery Sport is available with seven seats, a trick which gives it a selling point over the BMW X3 and Audi Q5. In reality Land Rover calls it a 5+2, because the flip-up rear seats in the boot are only big enough for kids or dextrous and petite adults in a pinch. Middle row legroom is impressive though – as is headroom all around the vehicle – and the second row can slide fore and aft and recline.  Because this a Discovery-badged model rather than a Range Rover, it's a bit more workmanlike in its fit and finish, with less leather and a rather pedestrian looking gear knob in the manual model. It by no means feels cheap though, and we liked its tough and chunky feel, with sturdy controls for the climate control and various settings. The infotainment system is a big improvement for Land Rover too, with more stylish graphics, a sharper screen and quicker responses. It measures eight inches across and comes as standard, although you'll need to upgrade from SE to SE Tech to benefit from sat-nav. HSE and HSE Luxury add to the kit count with goodies like a panoramic sunroof and electric, heated seats.
Cost
The replacement 2.0-litre Ingenium diesel is much better, boosting figures to 57.6mpg
While the 46.3mpg fuel consumption of the manual 2.2-litre would have been pretty decent a few years ago, it's a figure bettered by most current rivals. It also drops to 44.8mpg if you choose the automatic, while tax costs go up from £180 annually to £205. The replacement 2.0-litre Ingenium diesel is much better, boosting figures to 57.6mpg and 129g/km of CO2, costing only £110 in road tax each year. The 178bhp automatic 'Ingenium' diesel manages the same 53.3mpg and 139g/km of CO2 as the manual version. A front-wheel drive only version is expected soon, with even better economy figures. The Discovery Sport starts from just over £30k, and it's at the lower end of the range where its price is best value. It would be easy to spend over £40k on a fully kitted out HSE Luxury trim, more than the starting price of a full-sized Discovery. This is clearly a premium car, but its starting price is on a par with the Audi Q5 and actually undercuts the BMW X3, while the desirable Land Rover is also expected to hold its value well.
Our Verdict
With a desirable badge, great looks and practical interior the Land Rover Discovery Sport looks set to be the ideal choice for families after a premium SUV. A reasonably compact size means the Sport also works very well along the narrow roads and cramped car parks we're familiar with in Britain, while not costing the earth to run. Add in excellent driving characteristics and true off-road ability and the baby Discovery is class-leading in several respects. The 'Ingenium' diesel improves cabin refinement, giving the Sport an added dash of premium luxury.