Introduction
As far as new car segments go, the supermini category is one of the fiercest — encompassing the all-conquering Ford Fiesta, the premium-feel Volkswagen Polo and those close behind such as the Seat Ibiza, Hyundai i10 and Skoda Fabia.
There are more than a few rank outsiders though — like the Mazda 2 that we're driving here. This Japanese machine packs style and kit into a well-valued package, but it's never sold in droves. Is it deserving of more success, though? We find out…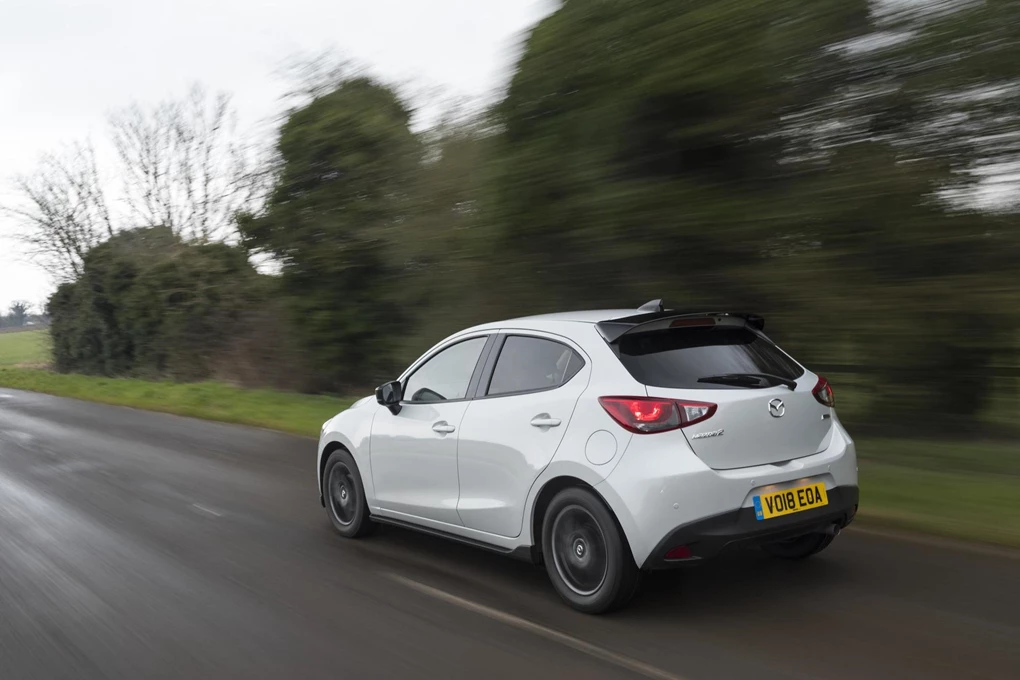 Performance
Powering our Mazda 2 test car is a 1.5-litre, naturally aspirated four-cylinder petrol engine sending 89bhp and 148Nm of torque to the front wheels via a five-speed manual gearbox. The result is 0-60mph in 9.2 seconds with a top speed of 114mph possible.
Lacking a turbocharger means this engine requires work to get the most out of, but that's made a joy thanks to a responsive throttle and an impressively-slick gearshift. Not relying on boost makes it quite smooth to drive around town, too.
Ride & Handling 
Mazda is known for making some of the best-handling cars around, and the 2 is no exception. Its chassis is playful and enhances the car's fun in both low-speed driving and in more spirited conditions. That hasn't compromised town usability though — remaining agile and easy to throw around tighter streets.
It's definitely not the most comfortable car in the world though — coming in a touch on the stiff side on harsher road surfaces.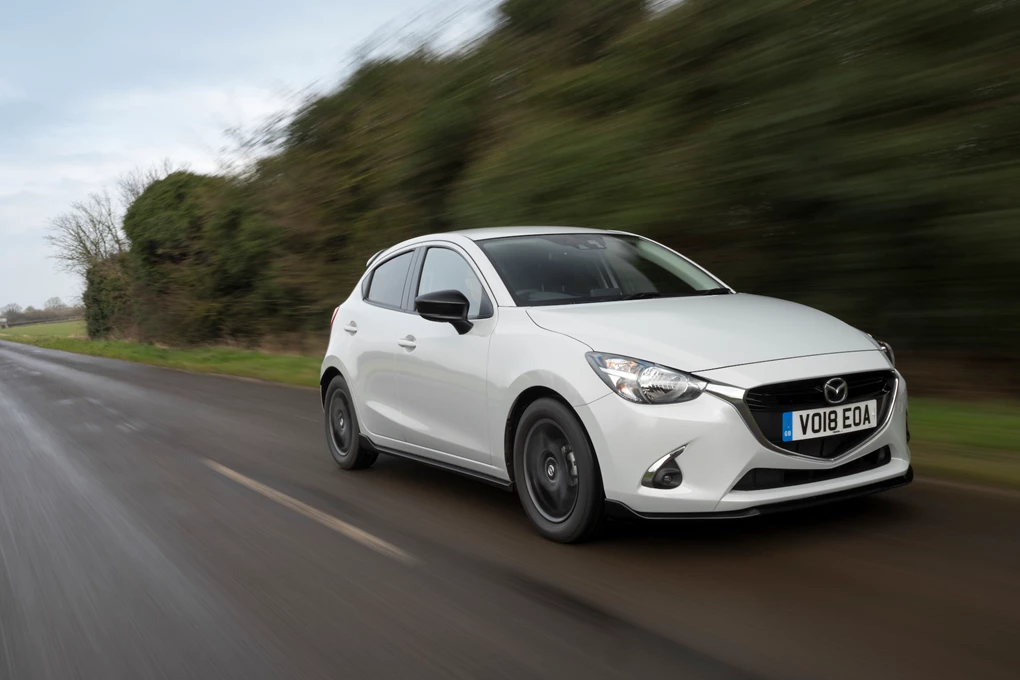 Interior & Equipment
The Mazda 2 isn't a bad place to be sat in. Switchgear all feels modern and easy to understand; dials and gauges are easy to read and visibility is good. The lack of quality in the materials used is quite a downside though, with hard plastics laden around the cabin and plenty of scratchy surfaces. Five can be seated in the Mazda 2, though we wouldn't recommend it as a family car, while the boot has a capacity of 280 litres — 12 down on the class-leading Fiesta, and a notable 71 less than the Volkswagen Polo.
We're driving the supermini in Sport Black form here. This brings with it 'brilliant black' detailing to the mirror caps, spoiler, side skirt trims, front grille and roof-mounted antennae. The enhanced visuals are completed with rear privacy glass and 16-inch black alloy wheels.
As for luxury equipment, this is based on SE-L Nav+ — meaning tech includes automatic headlights, rain-sensing wipers, LED front fog lights, rear parking sensors and a seven-inch infotainment system with Bluetooth support.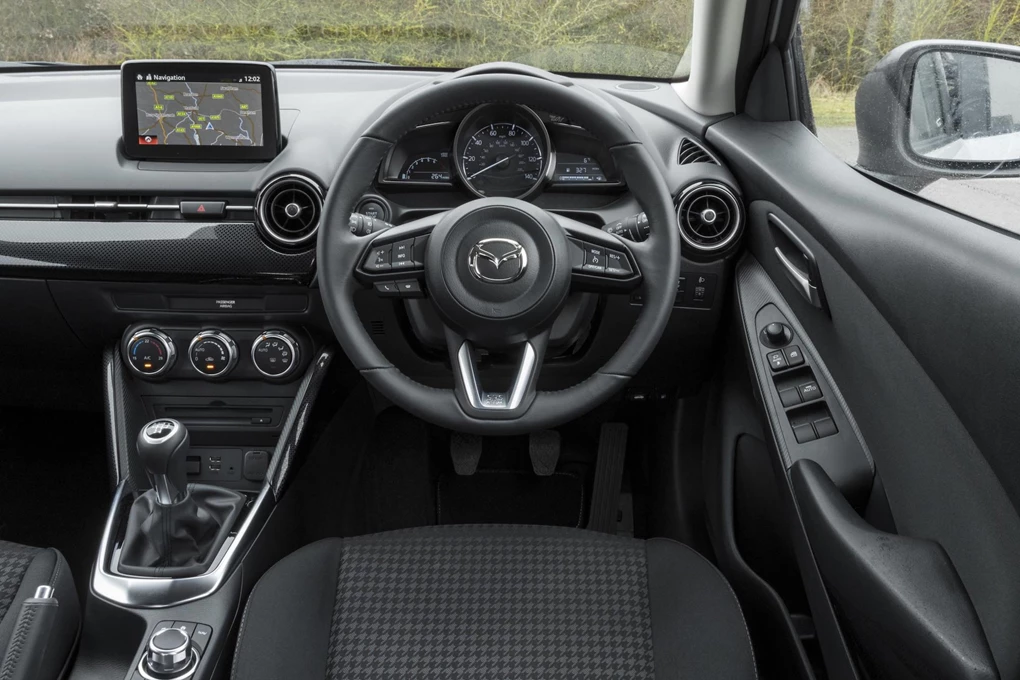 Cost
Pricing for the Mazda 2 kicks off at £13,795 and rises up to £17,195 for the highest-specification models. As for running costs, Mazda claims the 1.5-litre engine will achieve 49.6mpg while emitting 111g/km of CO2.
See Available Mazda 2 deals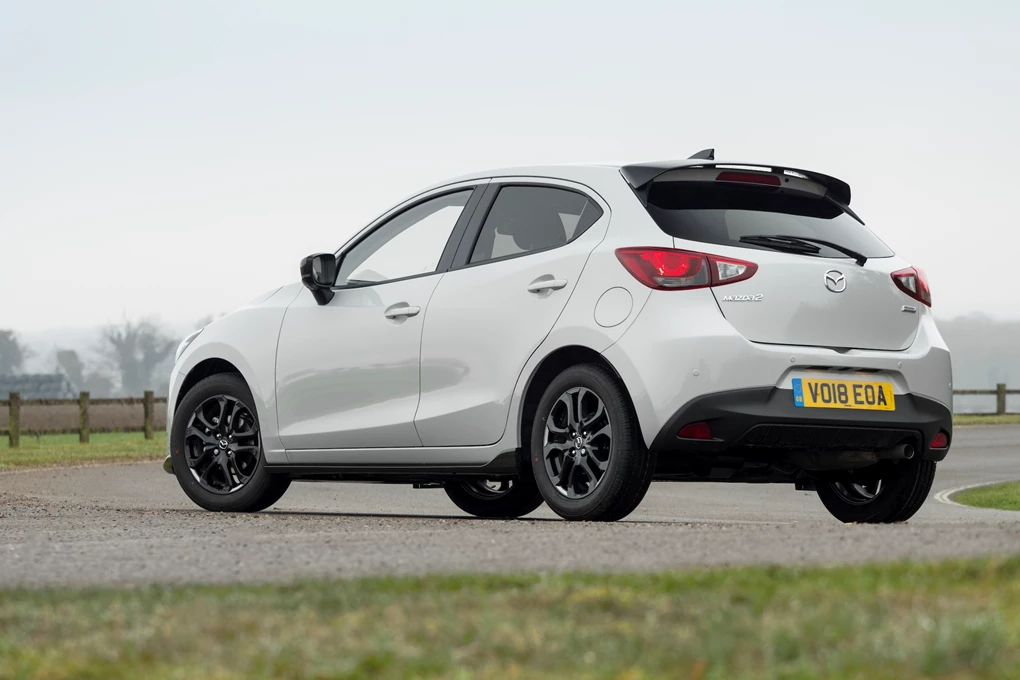 Verdict
Mazda's 2 has plenty going for it. It boasts a stylish design, an impressive chassis and a solid amount of kit — plus it's more fun to drive than most rivals, despite the lack of a turbocharger.
Where it lacks is overall refinement and poor interior quality, which more modern competition major on. For the 2 to be a true competitor, it's perhaps due an overhaul both inside the cabin and underneath the skin.
Interested in a new Mazda 2? Find local prices, today!