Introduction
Two of the great things about a typical diesel engine is its remarkable efficiency and excellent low-end torque. However today diesel is on the decline, with it seen as a huge player in local emissions. The result is ever-growing taxes as well as opposition from environmental activists.
So, what if we said there was a way to get those benefits but in a car powered by a petrol engine? With Mazda's new Skyactiv-X technology, the Japanese firm is claiming that exact possibility.
We're driving the new Mazda 3 powered by a Skyactiv-X engine to see if that claim has weight to it…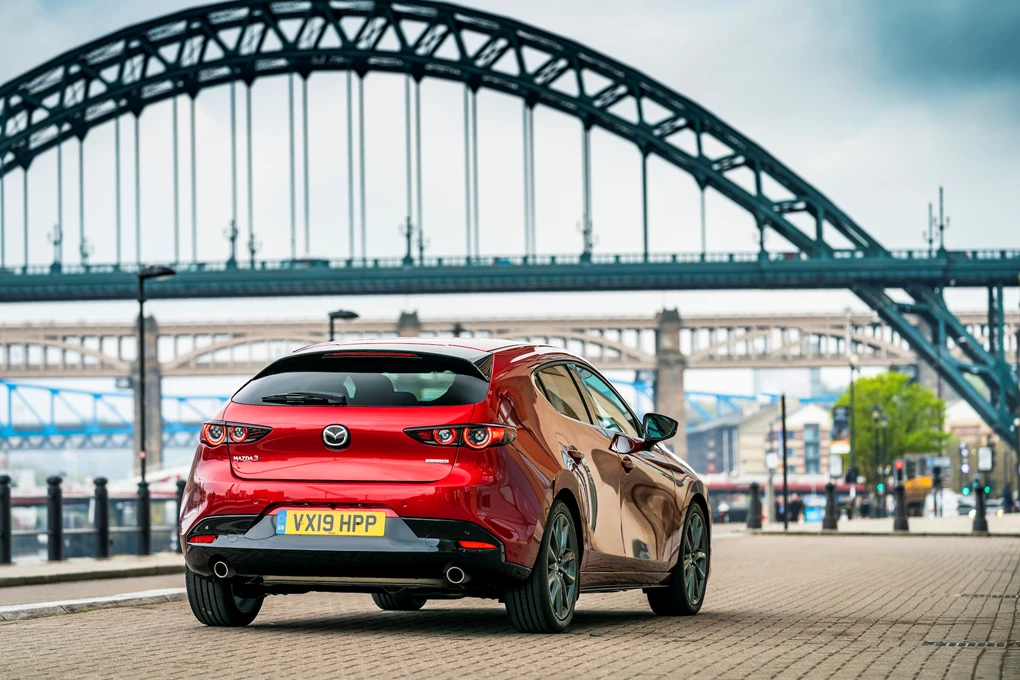 Performance
Mazda's Skyactiv-X is a 2.0-litre four-cylinder engine producing 178bhp and 224Nm of torque, delivered to the front wheels via a six-speed manual gearbox. As a result, 0-60mph is covered in eight seconds flat before the 3 can head on to a 134mph top speed.
Mazda also claims it's capable of 48.7mpg on the combined cycle, while emitting 103g/km of CO2.
It takes some mental adjusting to make the most of the Skyactiv-X. Its low-end torque gives it a diesel-esque feel, but mid-range performance is pretty weak as accessing its power still requires the revs to be rung out. That said, it provides enough in top end of the range.
We also saw average MPG around the 45-46 range, just a touch shy of the claimed figures, which we'd call respectable.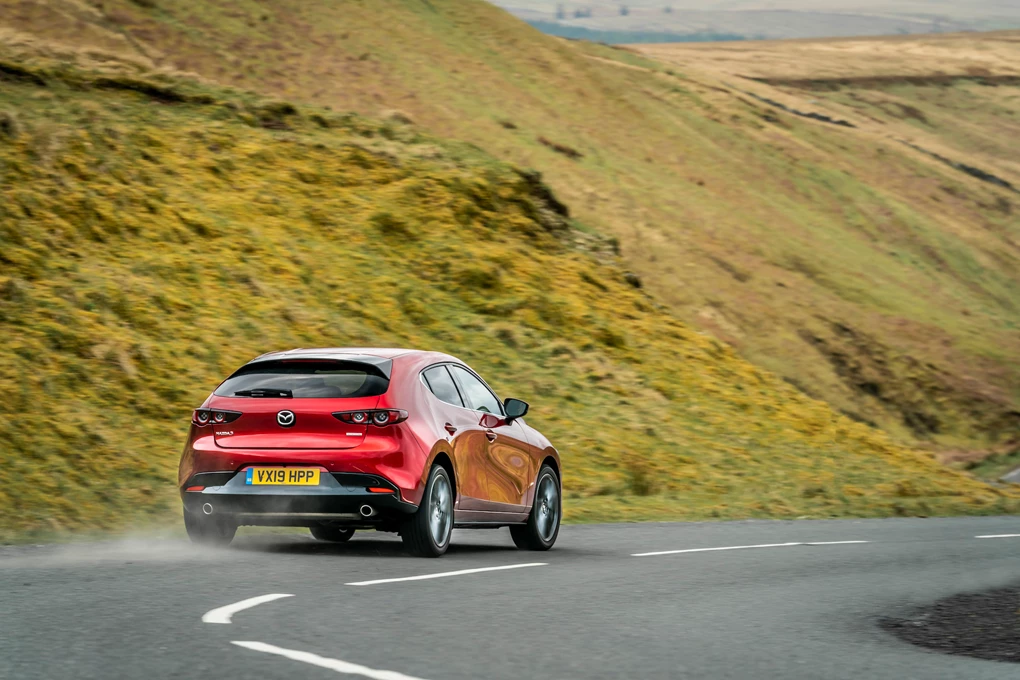 Ride & Handling
The latest Mazda 3 lays claim to a fun and engaging chassis, and the addition of the Skyactiv-X engine has only bolstered those characteristics.
Its extra oomph allows the car's charisma to shine through even more, making it one of the most fun cars in its segments — perhaps falling just short of the Ford Focus. It's a car that happily chews up long distances in comfort too, thanks to strong refinement and supple suspension.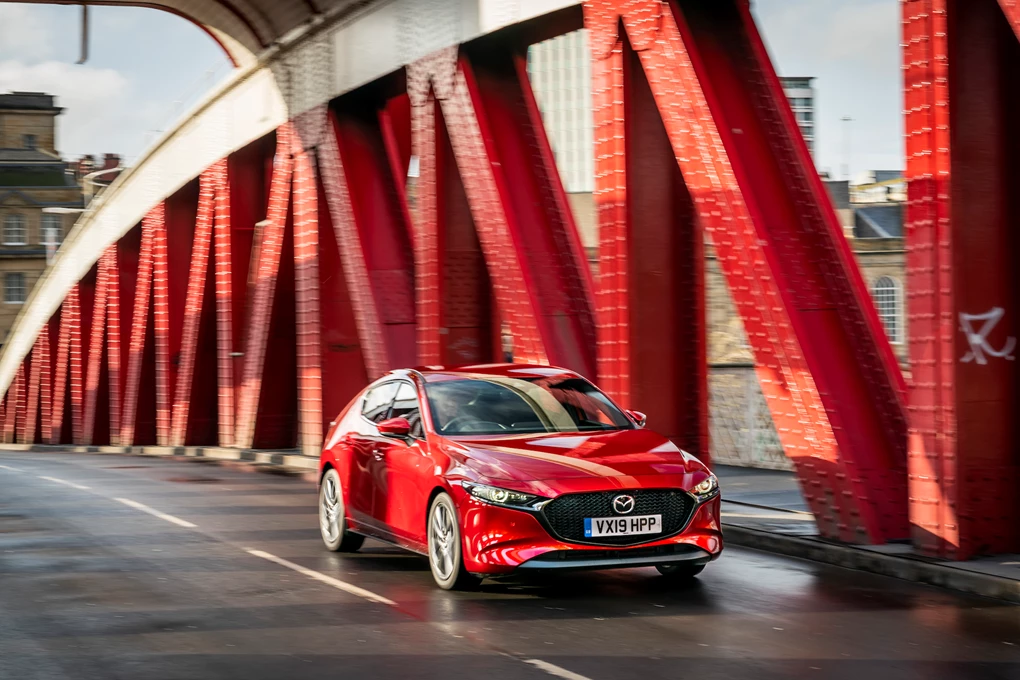 Interior & Equipment
Mazda has done an excellent job of bringing an upmarket feel to the new 3. High-quality materials can be found in abundance, while the three-piece dashboard does well to add an elegant look.
That said, it's not perfect, and rear passengers may find themselves struggling for headroom as a result of the dramatic sloping roofline. In terms of bootspace, the 3 hatch offers 358 litres — a drop from the last car's 364 litres while also lagging behind the Ford Focus' 375.
We're focusing on the mid-grade Sport Lux model here, bringing adaptive LED headlights, keyless entry, rear parking sensors with a reversing camera, a head-up display, dual-zone climate control plus an infotainment system with Apple CarPlay and Android Auto support.
There's also a good amount of standard safety equipment including adaptive cruise control, blind spot monitoring, automatic emergency braking and traffic sign recognition.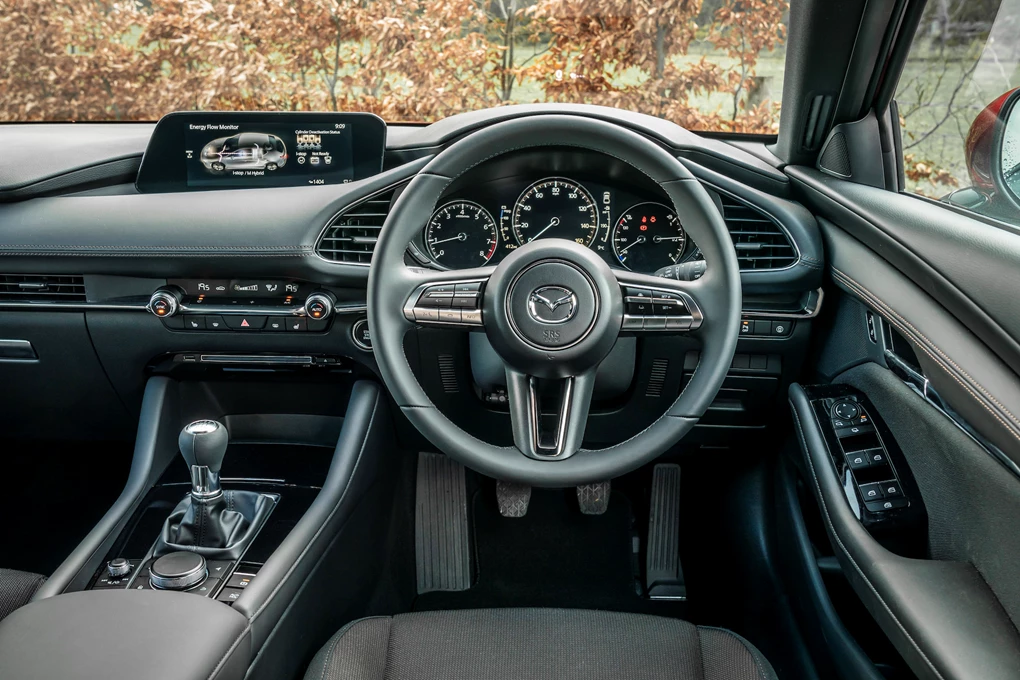 Cost
Pricing for the Mazda 3 Skyactiv-X kicks off at £21,795, with Sport Lux models weighing in at £23,995. That's pretty good value considering the performance and equipment on offer, with the Sport Lux grade our pick of the bunch.
Running costs should be reasonable too with Mazda's claimed fuel return figures not all that far from what's to be expected in reality.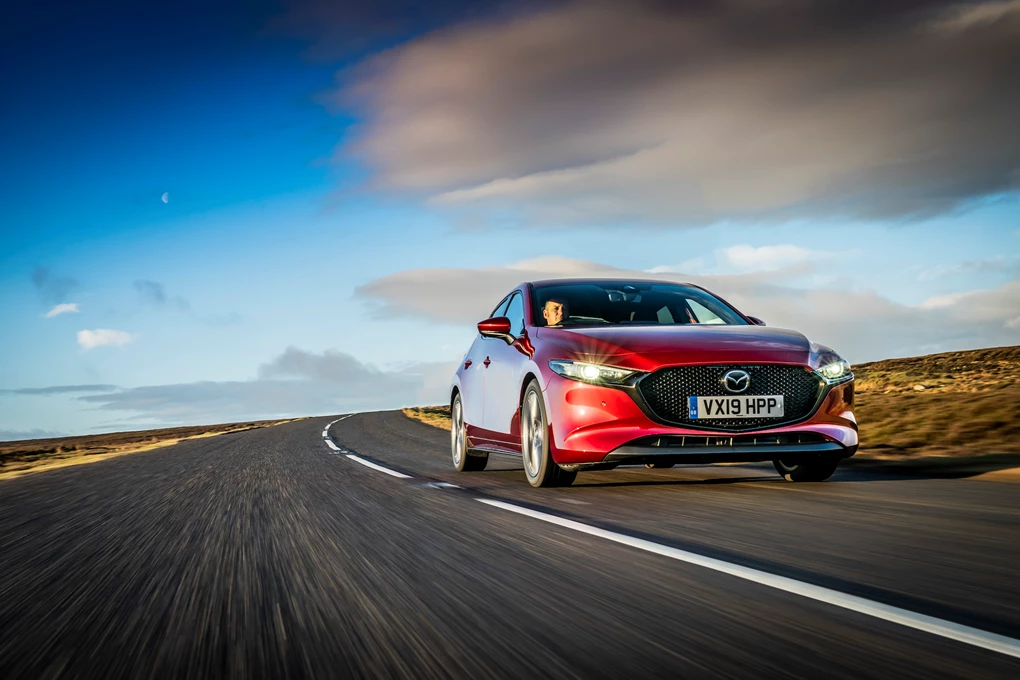 Verdict
We're huge fans of the Mazda 3, and adding the Skyactiv-X engine into the mix only serves to heighten its appeal. Its increased performance takes the chassis to a new level too, without compromising on anything the 3 does best.
Questions still remains over its practicality, but strong equipment levels and excellent value for money makes this a recommendation from us.