Introduction
When it comes to the family hatchback market, the competition is hot. Ford continues to conquer with the brilliant Focus, while the Volkswagen Golf has long been the recommended machine from experts across the country.
So, breaking into this area can be a problem, and although the Mazda3 has always been a great car, UK buyers have never really fully embraced it. Well, that could well change with the fourth-generation of the hatchback — which we've had a go in…
Performance
While Mazda has spoken a lot about its Skyactiv-X technology in the build-up to launching the 3, it's not quite ready for sale yet — so we've driven the tried-and-tested Skyactiv-G petrol unit here.
The 2.0-litre naturally-aspirated unit develops 120bhp and 213Nm of torque and sends that to the front wheels via a six-speed manual gearbox (an automatic is also available). As a result, 0-60mph comes in a not-so-brisk 10.2 seconds and a 122mph top speed is possible.
Calling the Mazda3 in this guise remotely quick would be wrong, but its power delivery is smooth and is playful once in the high rev-range — so there's fun to be had at not a very high speed. If Skyactiv-X can build on this with more grunt, it could be a serious machine.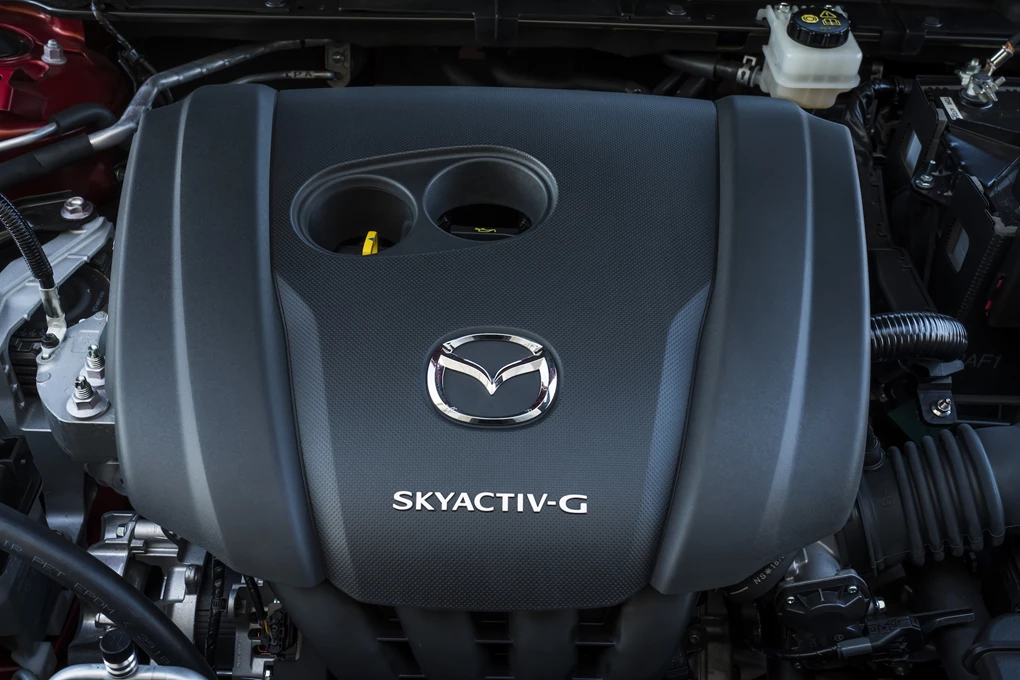 Ride & Handling
Mazda is the king of the fun-to-drive everyday car, and the 3 is no exception. There's a sense the chassis has been developed to take a lot more power than it has, and a result can be flung through corners with a lot of confidence and has a lot of character to it.
It's also dead easy to drive around town, especially thanks to the huge array of driving aids that feature such as its 360-degree camera that aids visibility greatly. On the downside, the ride itself isn't quite refined as that of a Ford Focus — though it's far from harsh or uncomfortable.
See Available Mazda3 deals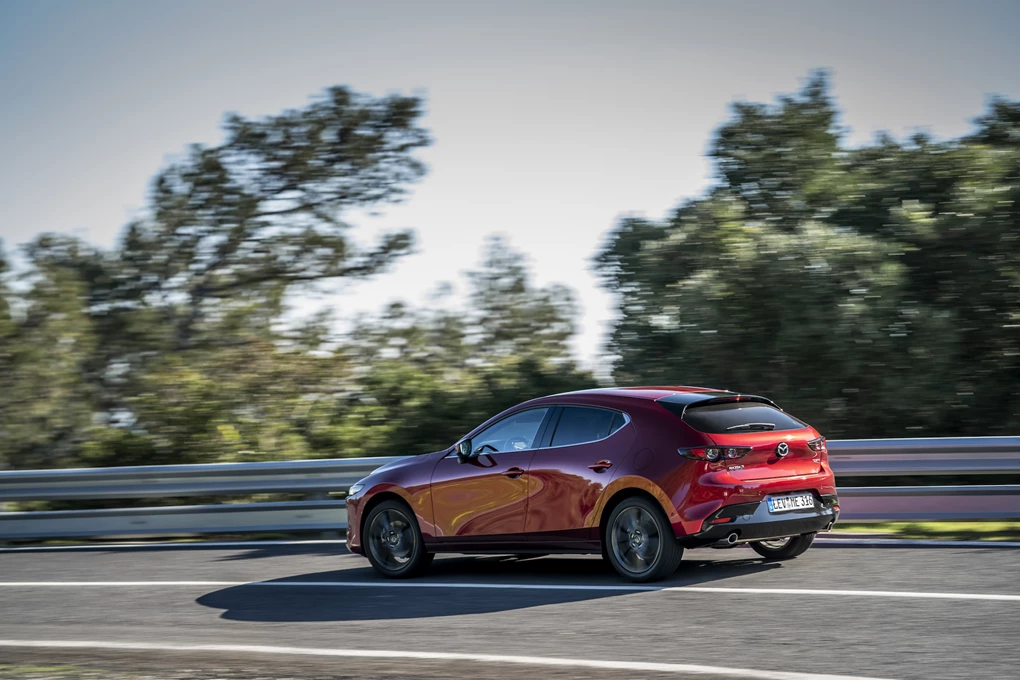 Interior & Equipment
It's a new level of luxury for the Mazda3's cabin. The old car wasn't bad, but it had some rough edges in terms of quality. Now though, it's full of premium materials and its ergonomic design creates an overall relaxing atmosphere — and one normally confined to cars twice the price.
Boot space is a little limited though — actually decreasing from 364 litres in the old car to 358 here. That's also a little less than both the Focus and Golf.
Mazda hasn't held back on the level of equipment it's offering on the latest 3 either. As standard, all cars come with adaptive cruise control, LED headlights, an 8.8-inch infotainment display and a head-up display. Find another car at this price which has its entry-level kit levels that good — we dare you.
Our GT Sport Tech test machine also boasted keyless entry, heated front seats, rear privacy glass, 18-inch alloy wheels, a heated steering wheels, 360-degree camera and a premium Bose audio system.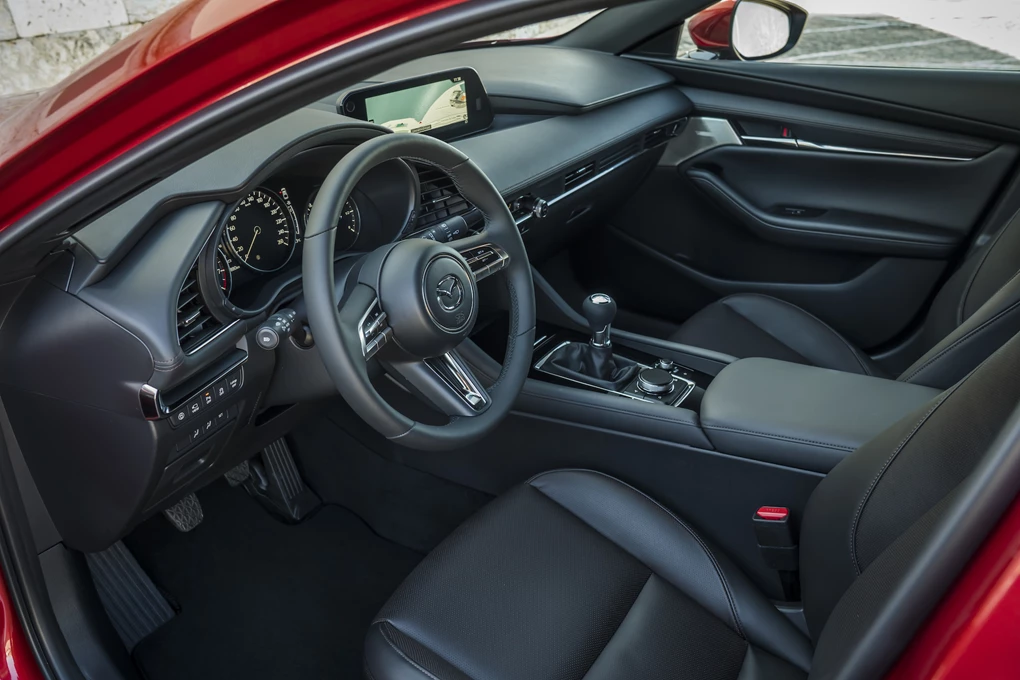 Cost
Prices for the Mazda3 start at an incredibly reasonable £20,595, while the range currently tops out at £27,735. That will undoubtedly rise with the introduction Skyactiv-X though, but don't expect anything more than £30,000.
As for running costs, Mazda claims 44.8mpg is possible on the combined cycle — although it's worth noting we actually managed 47.8mpg on our mixed test route — while also spitting out 142g/km of CO2.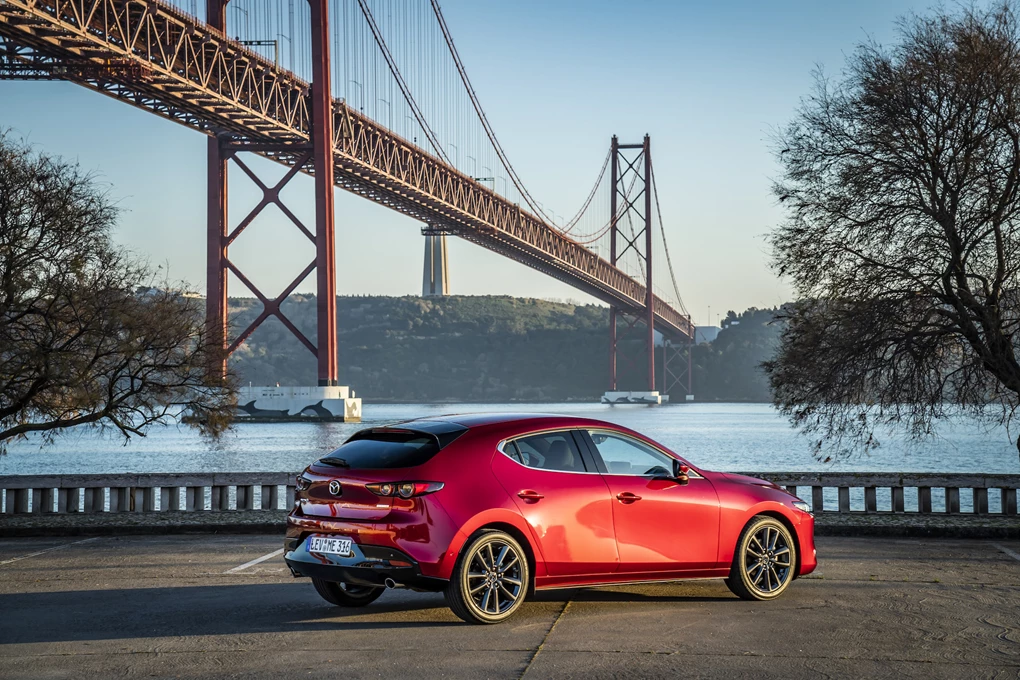 Verdict
The new Mazda3 is simply fantastic. It looks incredible, delivers a fun driving experience and has bags of tech to boot. While in its current guise it may still lag a touch behind the class leaders, Skyactiv-X could well change all that when it arrives later in the year.
Emissions (g/km): 142g/km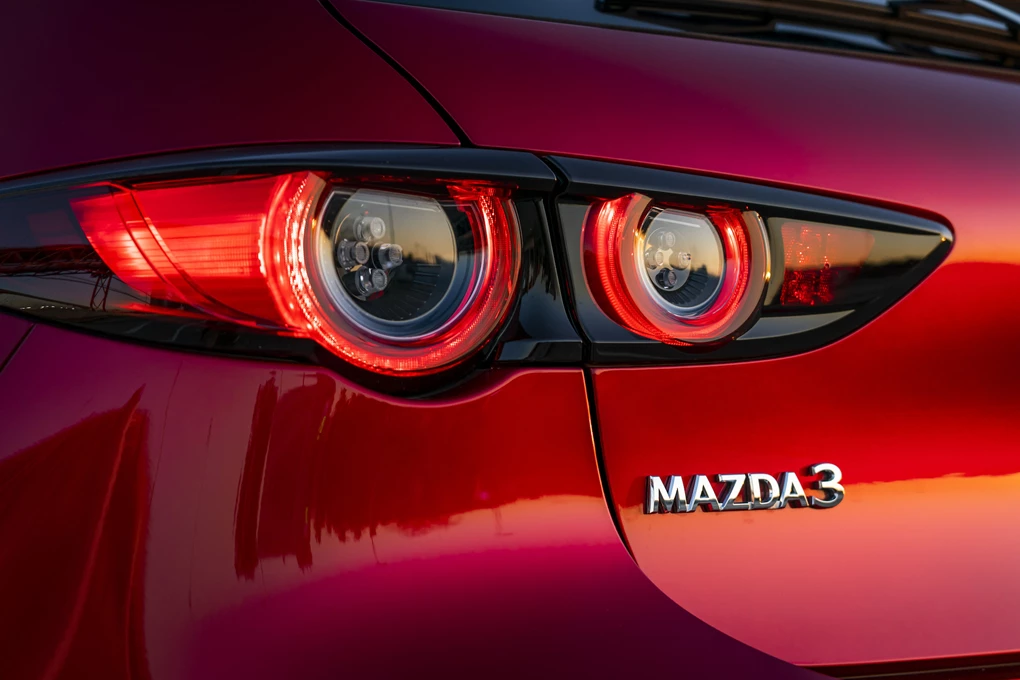 The stats
Model: Mazda3 GT Sport Tech
Price: £25,495
Power (bhp): 120
Torque (Nm): 213
Top speed (mph): 122
0-60mph: 10.2
MPG (combined): 44.8