Introduction
Not so long ago, hot hatches were known for being modest, low-power and affordable ways of having fun behind the wheel, and while models still exist in that category, it's safe to say that hot hatches have got more extreme over the years, 
You only need to look at the Mercedes-AMG A45 for proof of this, which offers a monstrous 415bhp that makes it the most powerful production hatchback ever made – including similar performance to models such as the Porsche Cayman GT4. 
Based on the fourth-generation A-Class, which offers a show-stopping interior, the A45 S has plenty of party tricks – not least a special 'drift' mode that's achieved through a new clutch-based rear differential. 
But while the A45 has the performance, does it have the thrills needed from a hot hatch?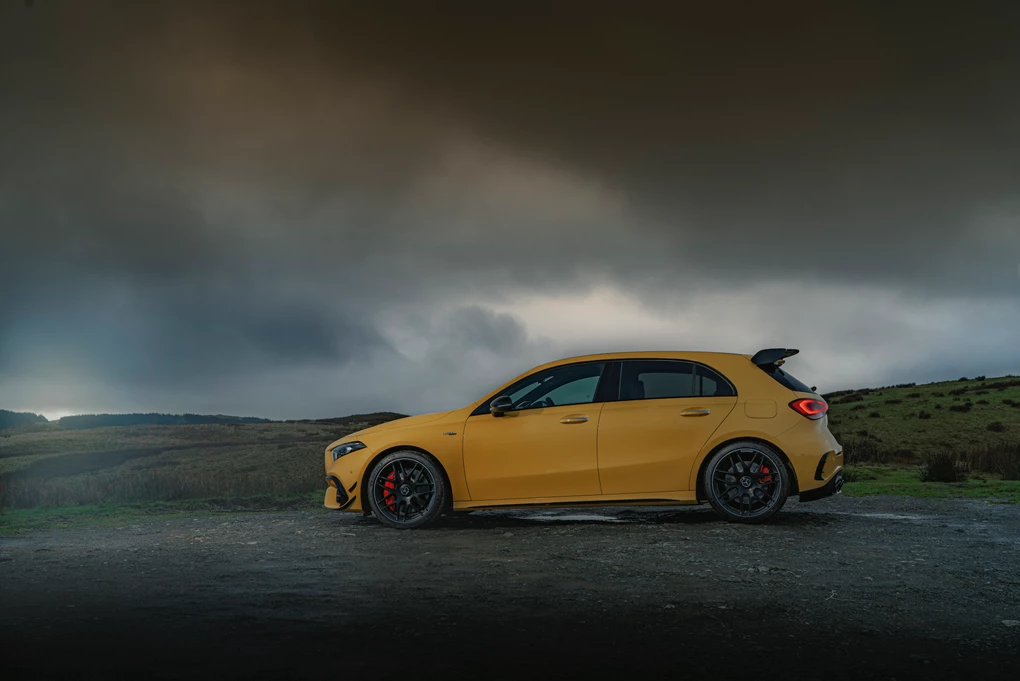 Performance
As with the previous generation A45, this latest model uses a turbocharged 2.0-litre petrol engine capable of delivering power to all four wheels.
In other markets you get a standard 'A45' version but here in the UK, it's just available in a flagship 'S' form, where it produces a huge 415bhp and 500Nm of torque. That means it can sprint from 0-60mph in just 3.7 seconds and reach a top speed of 168mph – making it one of the quickest hatchbacks ever produced. 
To extract that sort of power from 2.0-litre is hard enough, but to do it in a way where the power is so linear and without turbo-lag is outstanding. 
While running costs are unlikely to be the top priority in a car like this, the A45 should be relatively affordable to keep – Mercedes claiming it will return 31mpg, with CO2 emissions of 201g/km.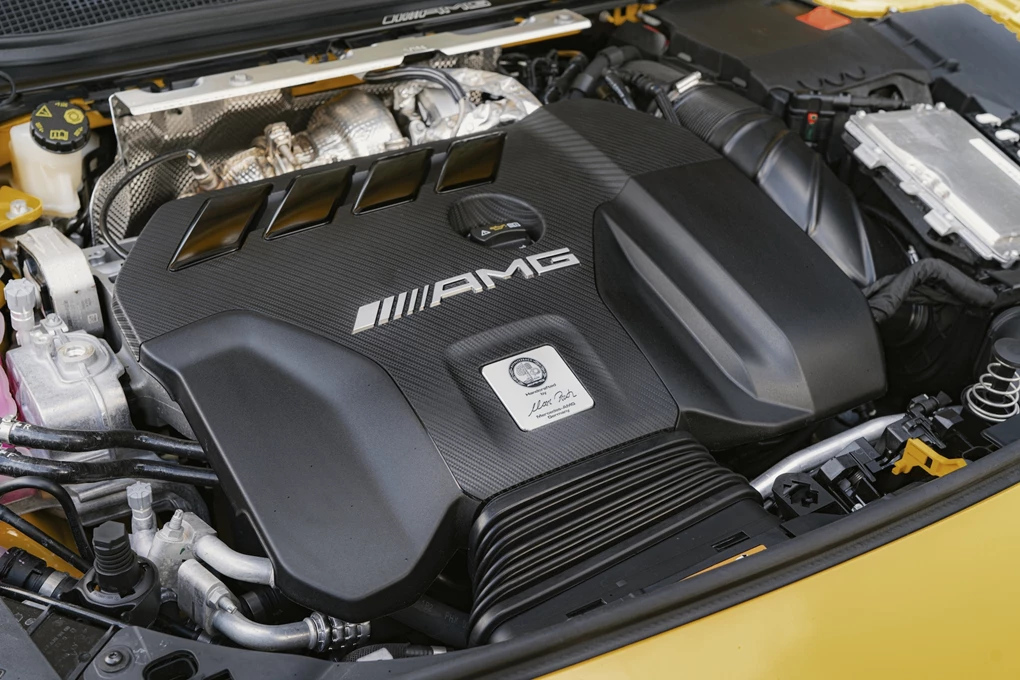 Ride and handling
Performance is clearly the standout thing about the A45, but there is so much more to this hot hatchback than that. 
Everything feels brilliantly judged – the steering is quick, the brakes are superb and it's also not even uncomfortable, though it's worth having the adaptive dampers that allow you to switch between comfort and sport settings. 
The traction is also outstanding, thanks to the four-wheel-drive system and active rear differential that can send power to the wheel than needs it most – the result is stirling driving experience, but one that's also playful, too – not feeling as brutish as other models in the Mercedes-AMG range.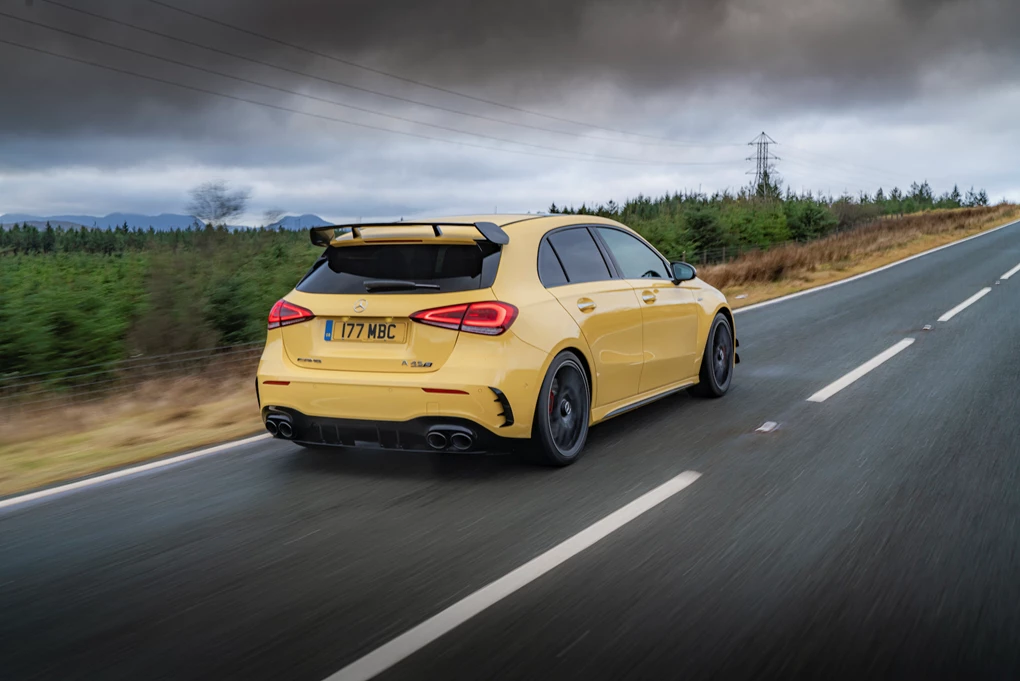 Interior and equipment
Even with the standard A-Class, the interior is superb, with high-quality materials used throughout and the excellent Mercedes-Benz User Experience (MBUX) system that sees a large touchscreen integrated into a brilliant digital driver display. It's a superb cabin and one that easily outclasses rivals.
The changes aren't huge on this A45 car, but there's a new AMG steering wheel, along with sporty gauges and extra switchgear, though some touches do feel like a bit of an afterthought. 
Given this hot hatch sits right at the top of the A-Class range, you're unlikely to be disappointed by the amount of standard kit on offer. 
Highlights include 19-inch alloy wheels, a 10.25-inch touchscreen and 10.25-inch digital dials, wireless smartphone charging and heated sports seats are just a few highlights. 
Mercedes also offers a 'Plus' version, which brings a sportier bodykit, upgraded LED headlights, a Burmester sound system and panoramic sunroof – it really is the ultimate specification.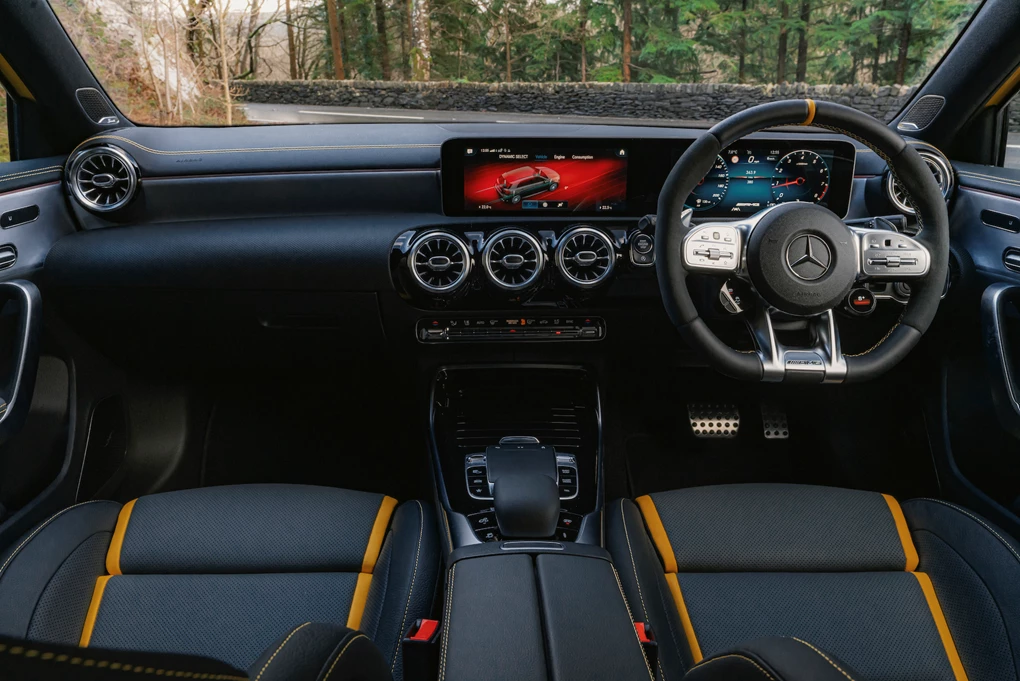 Cost
Given the performance, thrills on offer and quality, it shouldn't come as a surprise that the A45 is not cheap by any stretch of the imagination. 
In fact, prices start from more than £50,000, even for the standard A45 and rise through to an eye-watering £57,195 for the 'Plus' specification.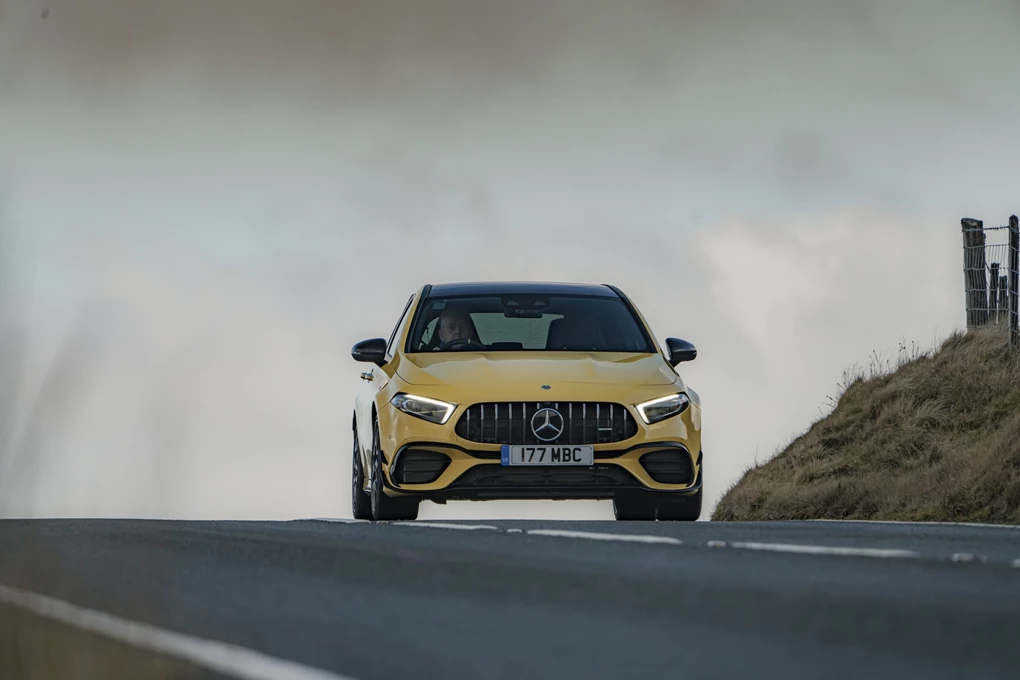 Verdict
For many, the thought of a hot hatch costing more than £50,000 will be ludicrous, and it's true that it's an enormous amount of money for a car like this. 
But with its performance, astonishing drive and quality, this is no normal 'hot hatch', and truly enters uncharted territory for a model like this. If you can justify the cost, you're in for an absolute treat.
Enquire on a new Mercedes-AMG A45 S