Introduction
Mercedes-Benz is on a roll to fill every niche imaginable, and the CLA just about manages that. It's essentially a four-door saloon version of the best-selling A-Class hatchback, but with more coupe-like styling than the newly-unveiled A-Class saloon. Confusing, we know.
In short, the CLA is a sleeker and sportier A-Class, with the model sharing its underpinnings with that car, which is also the platform for the A-Class saloon, GLA and B-Class. This grants it access to the same range of petrol and diesel engines fitted to that car, as well as to Mercedes's latest infotainment system – known as MBUX.
It's also been given a refresh that now makes it look more like a smaller CLS, but with sharp styling and a swooping roofline allowing you to tell it apart from its similarly-sized siblings. Take a look below.
Performance
At launch, the CLA will be offered with four petrol engines. Its badged numerically, as with the rest of the Mercedes-Benz range. The 180 and 220-monikered models feature a 1.3-litre unit, with the more powerful 220 and 250 models coming with a 2.0-litre engine. All are paired to a seven-speed dual-clutch automatic transmission, because who wants a manual shifter on a Mercedes-Benz?
Both the 200 and 220 units we drove proved to be smooth and powerful, with the cars making for wonderful motorway cruisers. On the whole the automatic gearbox also proved a perfect match.
Despite how many of the first-generation CLAs were diesel-powered, the German manufacturer is adamant that petrols will now be the best-sellers, although diesel models are set to follow at a later date.
The 200 can accelerate from 0-60mph in 8.0 seconds, with the 220 shaving 1.2 seconds off that time. The 200 also has a top speed of 142mph, while the 220 can run up to 147mph.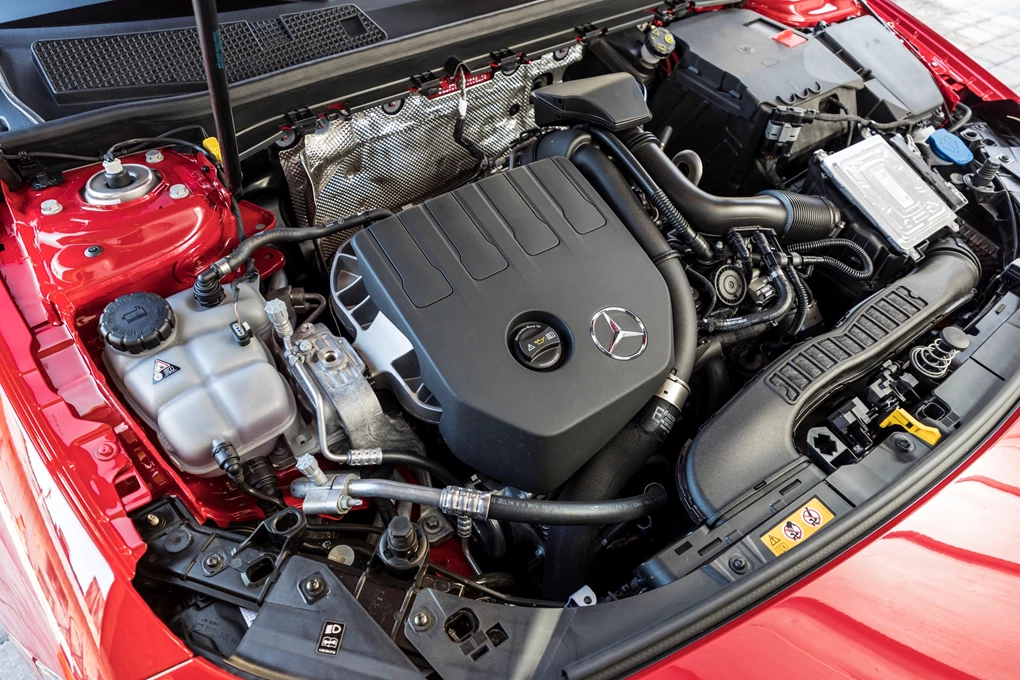 Ride and handling
For all Mercedes's focus on sportiness, the CLA proves to be far more successful as a cruiser. Body roll is compliant and well-controlled, while the steering is quick and neat. Surprisingly the ride is quite comfortable, although the massive 20-inch AMG alloy wheels crash over potholes, and are worth avoiding if you value comfort more than looks.
There's little to separate it from the A-Class it's based on though, and rivals from BMW will prove to be more fun to drive. Saying that, the CLA is a mature, largely comfortable and refined car that will suit badge-loving customers to the ground.
See Available CLA Deals
Interior and equipment
If you're familiar with the cabin of the A-Class, the CLA's interior will come as surprise. The key highlight is the huge touchscreen – now a trademark feature on Mercedes-Benz models. It's made up of two displays, with one representing digital dials and the other a traditional infotainment touchscreen.
The material quality is largely excellent, as should be expected from a premium model like this. The rest of the cabin is filled with swish air vents, while multicolour ambient interior lighting is another nice touch. It's also filled with chrome and gloss black interior detailing, which helps to give the cabin a modern and classy look.
Practicality is a bit of a sticking point, though, with the CLA's stunning sloping roofline resulting in compromised rear seat space that won't suit taller passengers. On the plus side, the boot is well-sized, with more than enough storage for plenty of luggage.
Standard equipment on the AMG Line includes 18-inch alloy wheels, LED headlights, the aforementioned twin-screen setup and heated seats. The Premium pack adds a clever satellite navigation system featuring augmented reality technology and 64-colour ambient lighting, with range-topping Premium Plus models benefitting from Multibeam LED headlights and a panoramic roof.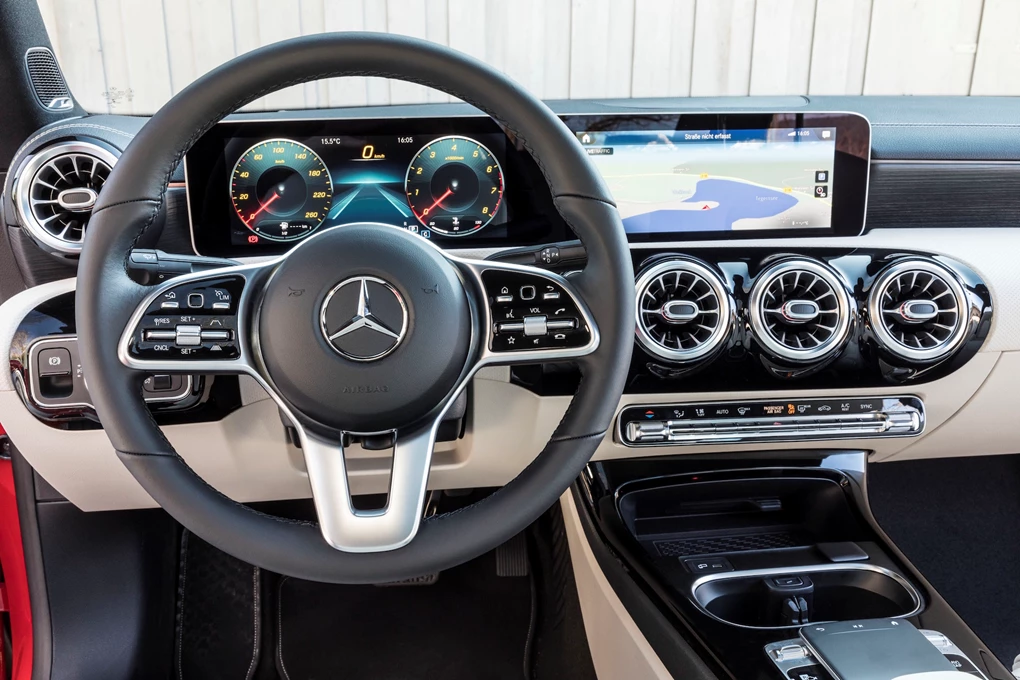 Costs
Prices for the CLA start from £30,550 for the 180 AMG Line, which puts it on par with a high-spec Audi A3 Saloon or BMW 2 Series – while all models are closely-priced, as even the range-topping CLA 250 AMG Line Premium Plus doesn't exceed £37,000. It's far from being a bargain, but it's well-priced given its stylish looks and excellent standard equipment levels.
With only petrol models in the current line-up, none of the units feel particularly efficient. The CLA 180 will be the cheapest model to run, with Mercedes-Benz claiming fuel economy figures of 47.9mpg, with relatively low CO2 emissions of 124g/km.
Buyers who do a lot of miles a year in their CLA are best waiting for the diesel models to join the line-up, though.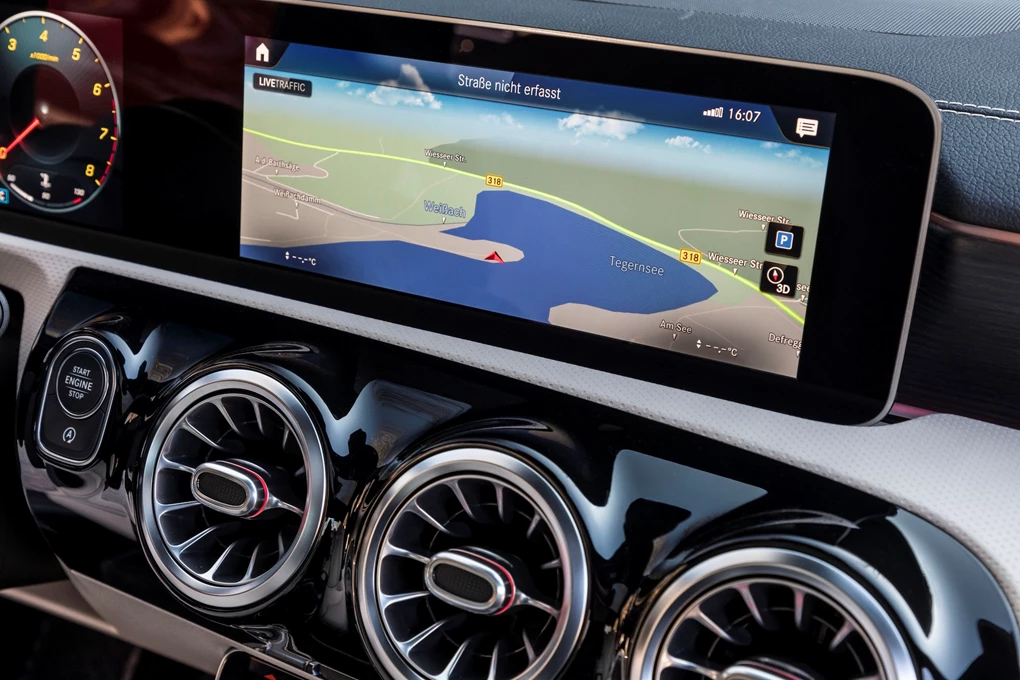 Verdict
The CLA is everything you expect from a stylish and classier version of the A-Class. It's loaded with tech, refined and good to drive. It's very similar to its hatchback sibling, but there's nothing wrong with that.
It's handsome coupe-like looks will prove to be the draw for many, but linked with affordable pricing and a stunning interior, there's far more of an attraction to the CLA than just how it looks.