Introduction
Mercedes-Benz launched its latest E-Class in 2016, with the newest iteration of the German manufacturer's executive model boasting a classy cabin, acres of interior space and an elegant look.
The E-Class has proven to be a firm favourite with the fleet market, with the efficient E 220d model proving to be the most popular model.
But diesel E-Class customers now have a new option, which involves a new electrified powertrain.
Combining the efficiency of the E 220 d engine with an electric motor, the new E 300 de is one of few plug-in hybrids utilising diesel power – most feature a petrol engine – which makes the new E-Class an intriguing prospect, with plenty of cost-saving benefits for drivers on offer.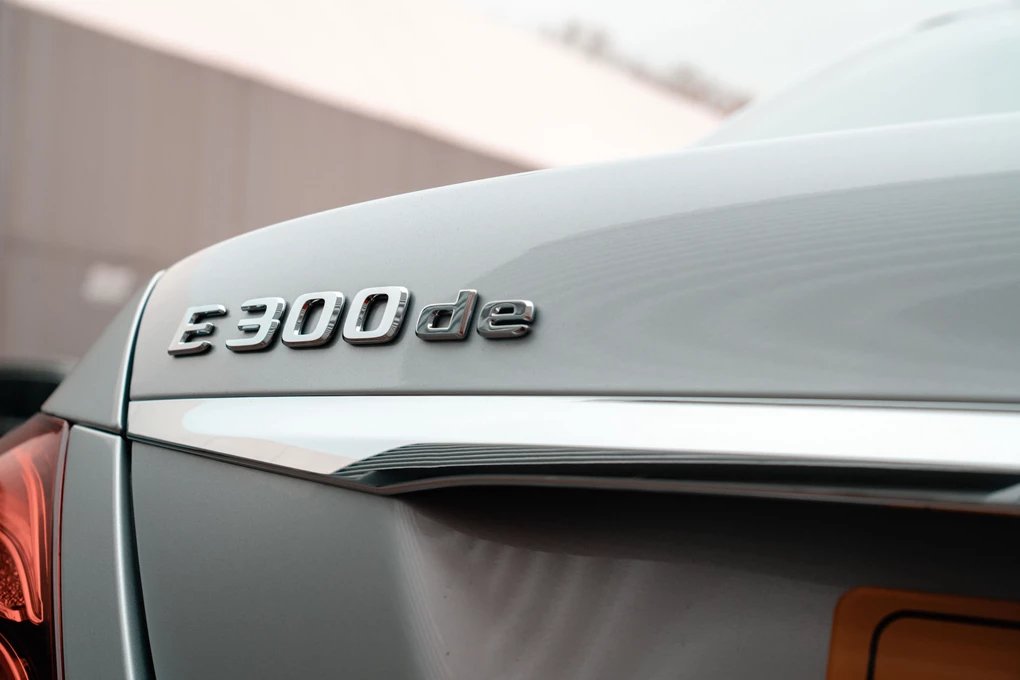 Performance
The E 300 de is powered by the E 220d's 191bhp 2.0-litre diesel engine, which is paired to an electric motor, and results in combined figures of 302bhp and 700Nm of torque – that's quite a lot for a non-performance model.
The E 300 de is therefore quite a sprightly model, and is able to accelerate from 0-60mph in 5.7 seconds in saloon form, and 0.1 seconds later with the estate. Both have an electronically-limited top speed of 155mph.
The E 300 de also has an electric range of 34 miles in the case of the saloon variant, or 32 miles with the estate. This makes it particularly competitive next to other plug-in hybrid executive cars, while its 13.5kWh battery can be charged from 10 to 100 per cent in under two hours using a 7.4kW charger.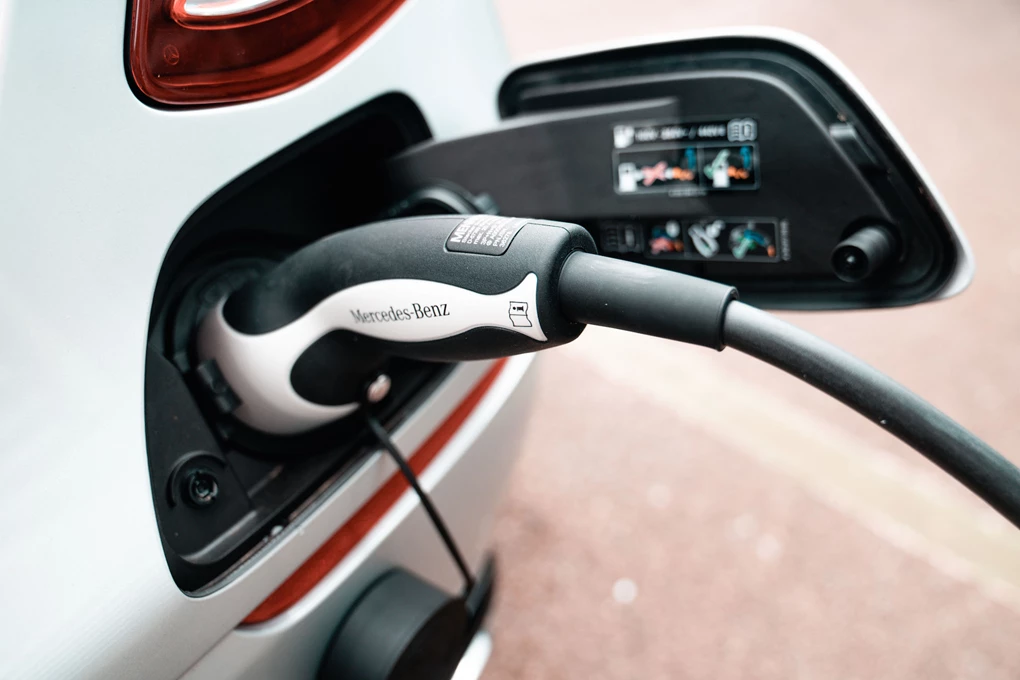 Ride and handling
For the best part, the E 300 de doesn't feel dissimilar to the way the normal E-Class drives which will be a good thing for most drivers.
It's a hugely relaxing model to drive, offering hugely comfortable seats and a particularly supple ride – even more so if you stick with the SE and avoid the AMG Line's larger alloys, although that latter model is still comfortable. It's very smooth, with the electric motor delivering a welcome burst of power.
Most plug-in hybrids start to feel out of their depth on the motorway, but with a diesel base, the E 300 de feels superb at higher speeds, although it soon loses its efficient edge at faster rates.
The 34-mile electric range lends itself best to drivers who can charge it up at least once a day, and who don't spend the best part of the time blasting up and down the motorway.
Those wanting extra thrills should take a look at BMW's 530e, though, with that model offering a sportier and more involving driving experience than the sedate and comfort-focused E-Class.
See Available E-Class deals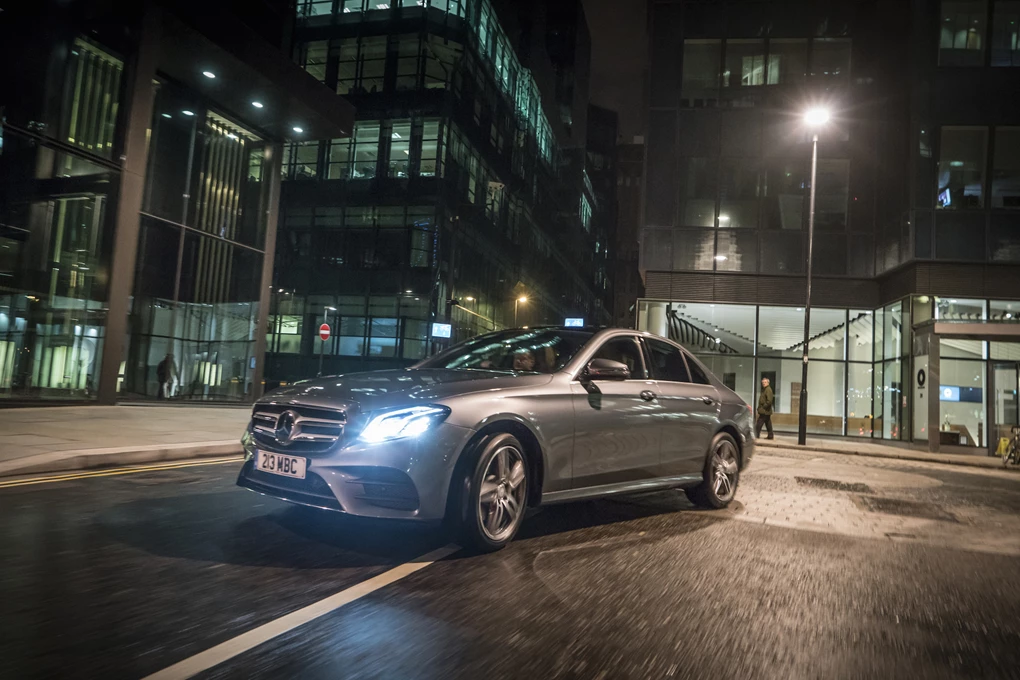 Interior and equipment
Aside from the few EV and hybrid buttons, there's little to set this plug-in version aside from the standard E-Class. There's nothing wrong with that as the E-Class has one of the best interiors of any car. An impressive twin display setup makes the cabin feel particularly modern and high tech. The material quality is excellent and exactly what you expect from a model that's very close to £50,000, even in base trim.
Rear seat space remains impressive, although the boot loses out on 140 litres that you would find in the normal E-Class due to the electric drive setup. That said, the load bay is still big enough to offer plenty of room for luggage, with 400 litres of capacity available in the saloon, and 500 with the Estate. 
Standard equipment on the SE car is very impressive, as it includes a widescreen cockpit, 18-inch alloy wheels, electric front seats and park assist with front and rear parking sensors.
Opting for the sportier looking AMG Line version brings AMG body styling, revised 18-inch alloy wheels and privacy glass.
There's also a host of option packs available from the £595 'Night' gloss black styling package to £5,395 for the Premium Plus kit, which brings an electric sunroof, keyless go and a Burmester sound system.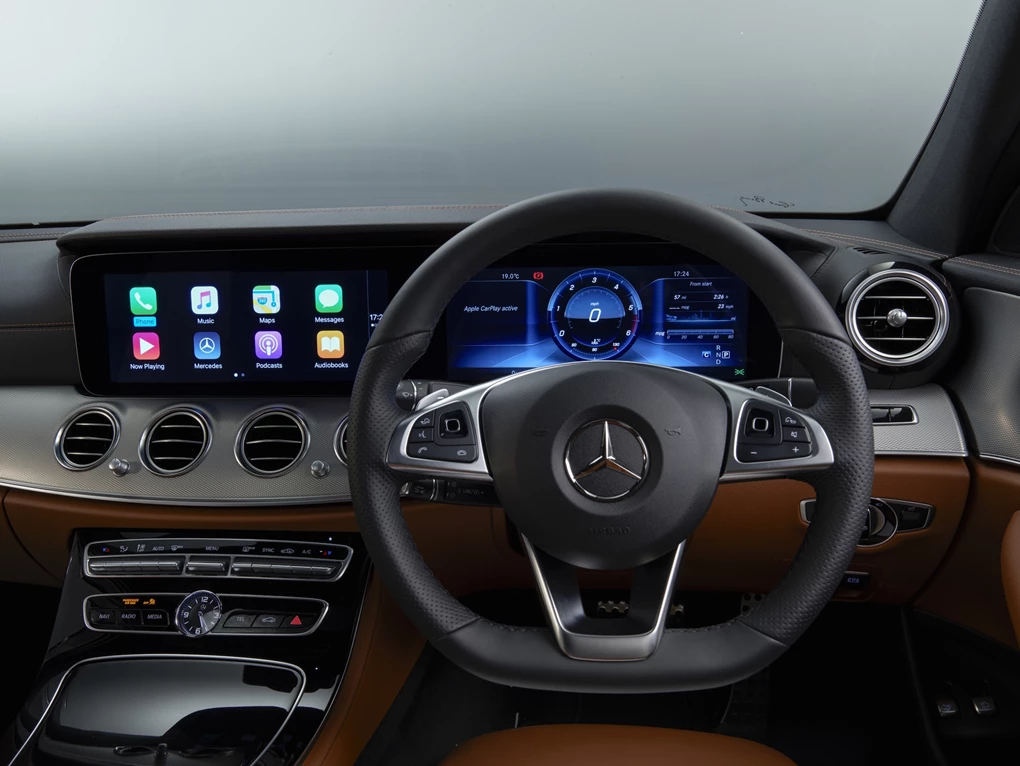 Cost
Basing a plug-in hybrid on what's already the cleanest combustion engine in the range is a wise choice, and the E 300 de really is efficient in the right conditions – returning up to a claimed 166mpg with super low CO2 emissions of 41g/km. That said, use the model out of town where the engine will likely to kick in, and you will see figures around the 55mpg marker, which is admittedly still excellent for a large executive car, but disappointing next to the claimed economy figures.
Price also needs to be factored in to the equation. The E 300 de commands an increase of nearly £10,000 over the standard E-Class, with prices starting from £47,700 on the saloon and £49,700 on the wagon. That's a lot of money extra over the already excellent E 220 d.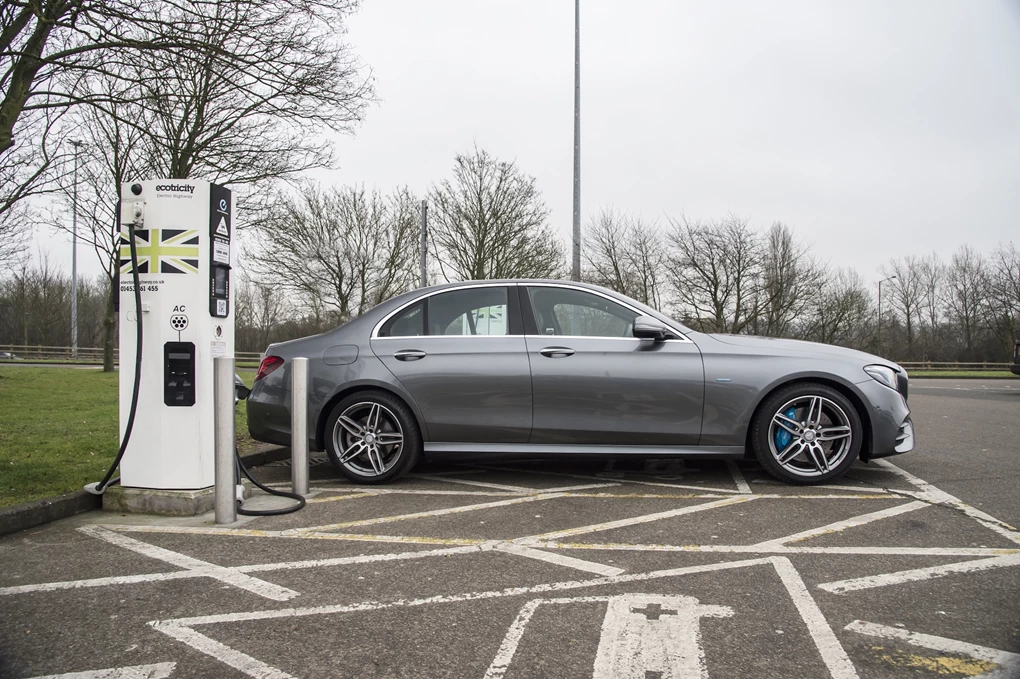 Verdict
The E 300 de is a superbly efficient model that makes a lot of sense to buyers who don't cover a lot of miles each day, but have the additional benefit of a more efficient diesel engine on longer trips.
It retains the comfort, smoothness and excellent interior of the standard E-Class, with the only penalty being a slightly smaller boot.
But we just question whether it's worth nearly £10,000 more than the E 220d. However, should your driving style and usual routes lend itself to the model's electric range, it could be an exceptionally cheap car to run.