Introduction
Flash back to the late 1990s and Mercedes-Benz was introducing its first SUV into its range (we're ignoring the utilitarian G-Class here) in the form of the ML. Appealing to the growing number of SUV drivers who would rarely be taking their cars off the beaten track, this model has proven to be successful. It's also helped Mercedes-Benz expanding its SUV line-up significantly, with nine now on the market.
It was rebadged as the GLE in 2015, as part of a naming restructuring – sitting between the GLC and GLS. And here is the all-new GLE, which benefits from a host of tech – including the latest MBUX infotainment system – as well as new interior materials that are both more luxurious and sturdier than before.
It also features a new look – embracing grille and lighting cues that you'll find on the latest breed of Mercedes-Benz models – the S-Class, for example.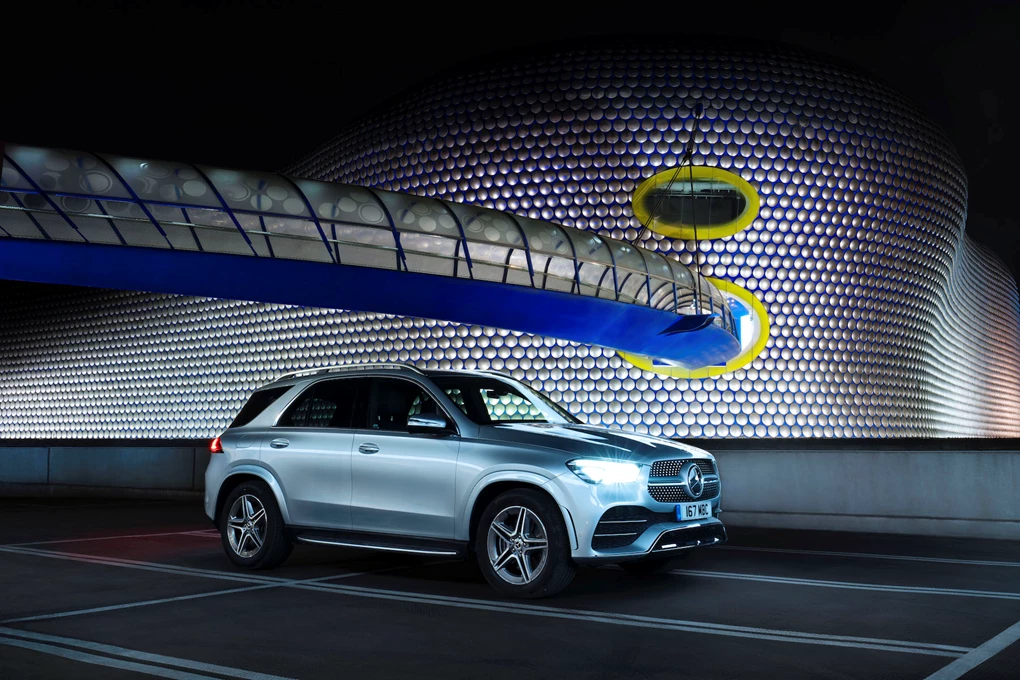 Performance
Our test car was the GLE 300d, which means it utilises a 242bhp 2.0-litre turbocharged diesel engine, which produces 242bhp and 500Nm of torque. Power is sent to all four wheels via a nine-speed automatic transmission.
It offers a good mix of performance and efficiency, allowing for a 0-60mph time of 6.9 seconds, along with a top speed of 140mph. As for fuel economy, the GLE can manage a claimed 39.2mpg, along with CO2 emissions of 169g/km.
While six-cylinder engines are more typically used in large SUVs, this 2.0-litre unit is a good match for the car – offering plenty of torque and surprising levels of refinement.
Further up the line-up is a pair of six-cylinder diesel engines producing 268bhp and 326bhp (the GLE 350d and GLE 400d respectively) along with a 3.0-litre petrol engine (GLE 450) producing 362bhp.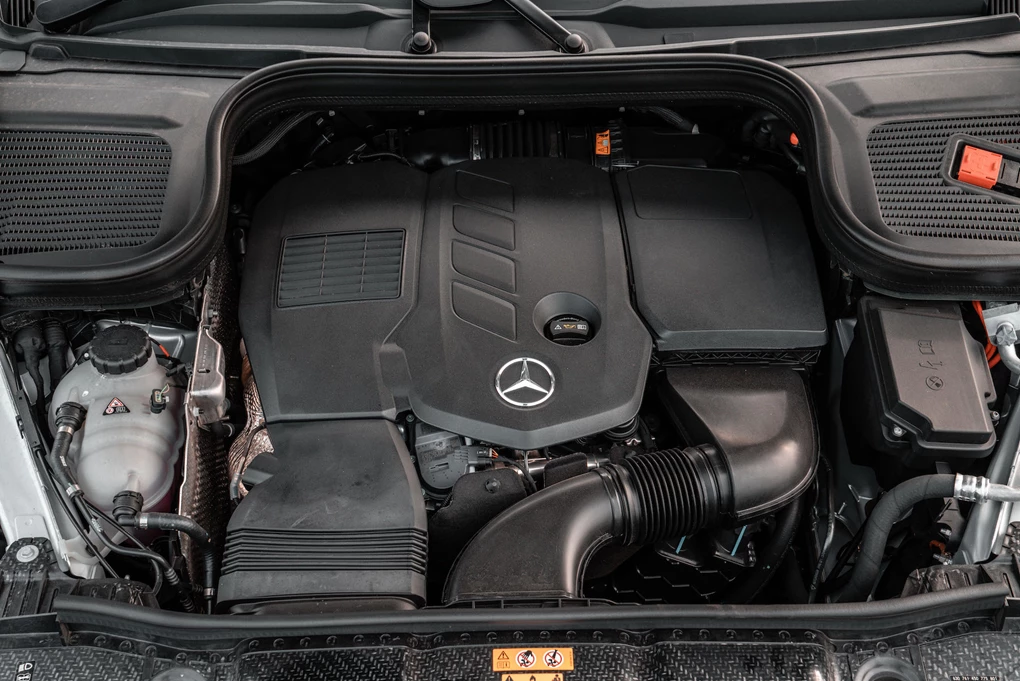 Ride and handling
While there's no point hiding the fact that the GLE is a large car, you quickly discover behind the wheel that it feels far more compact to drive than its outwards appearance would lead you to believe.
The optional air suspension on our test car also did a superb job of ironing out all of the potholes and road imperfections, and is a worthy option box to tick. The steering is light for a car of this size, but not overly so, and it makes the GLE surprisingly easy to manoeuvre around town. Just don't go into the GLE expecting something that's fun to drive. If you're looking for that, the BMW X5 would be the better choice.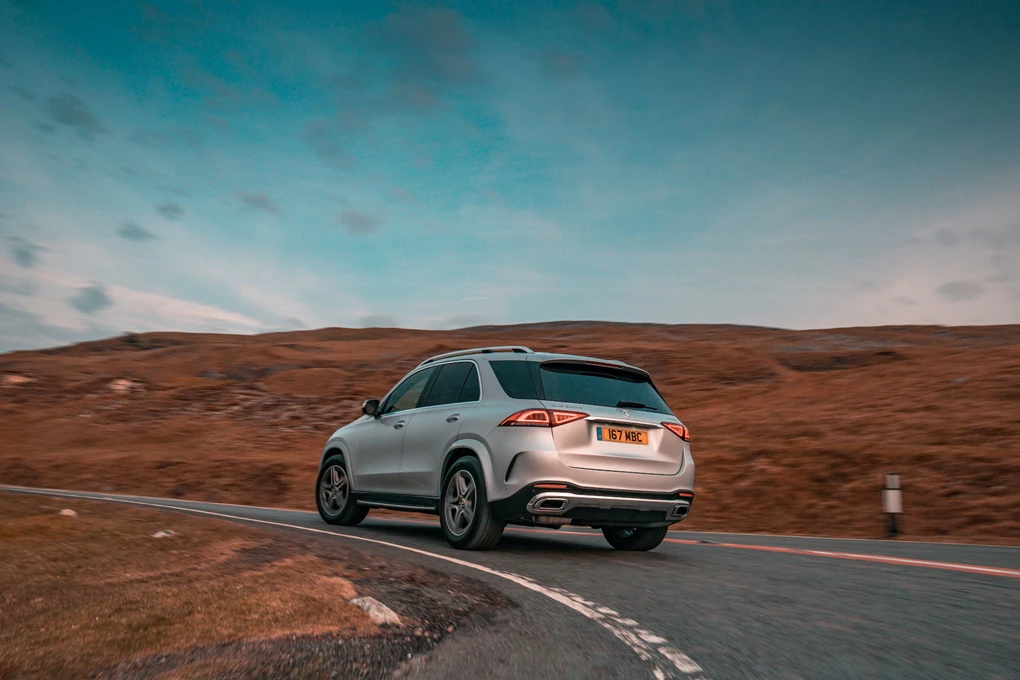 Interior and equipment
Mercedes-Benz has introduced a good mix of luxury and durability into the cabin. So while you'll find plenty of widescreen digital displays and high-quality materials, you'll find these contrasting with chunky switchgear to give it more of a rugged feel.
It's also very spacious, as is to be expected in a car of this size. It comes as standard with five seats, and the rear seats are exceptionally spacious for adults. The boot is also huge, too – offering 630 litres with five seats in place, and a huge 2,055 litres once the second row is folded. As is the case with the BMW X5, you can pay extra to have seven seats, though it's worth noting that these are fitted as standard to the Audi Q7 and Volvo XC90.
The GLE is offered with just one trim level – the ever-popular AMG Line. This comes as standard with a sports bodykit, LED headlights and ambient interior lighting to name but a few features. A host of option packs are also available – the Premium Plus being the highlights by adding a panoramic sunroof, a Burmester sound system and wireless charging.
Enquire now on a new GLE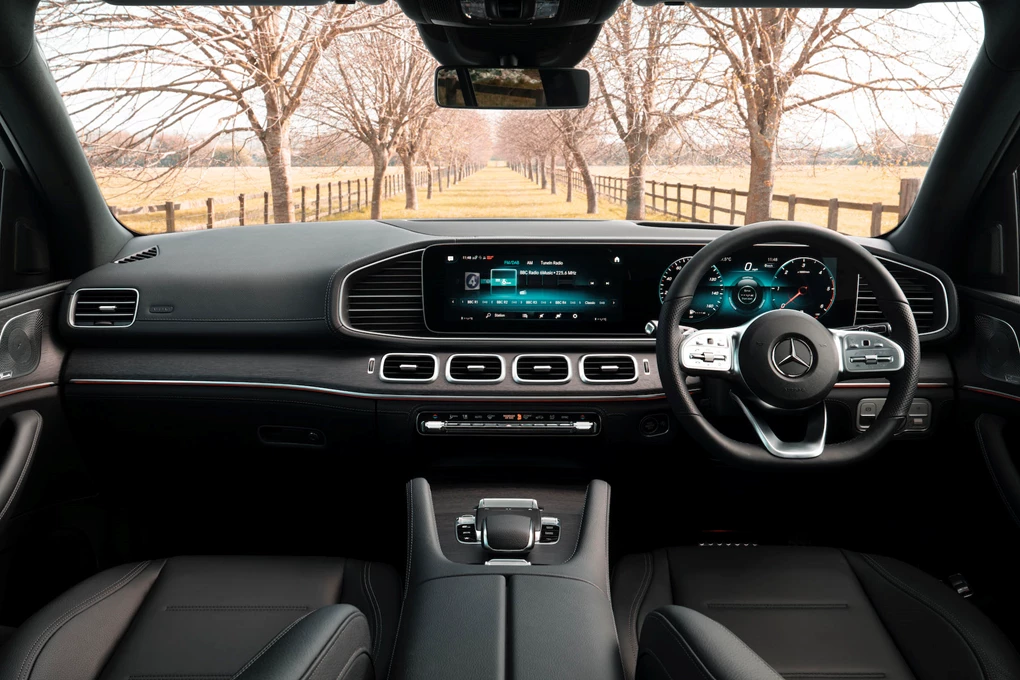 Cost
The GLE is not a cheap car, with prices starting from £55,685, which just undercuts the BMW X5 and Audi Q7 for price, though little separates them. More standard equipment could be offered on the GLE to make it a more attractive proposition, but we doubt buyers would feel short-changed on the kit front.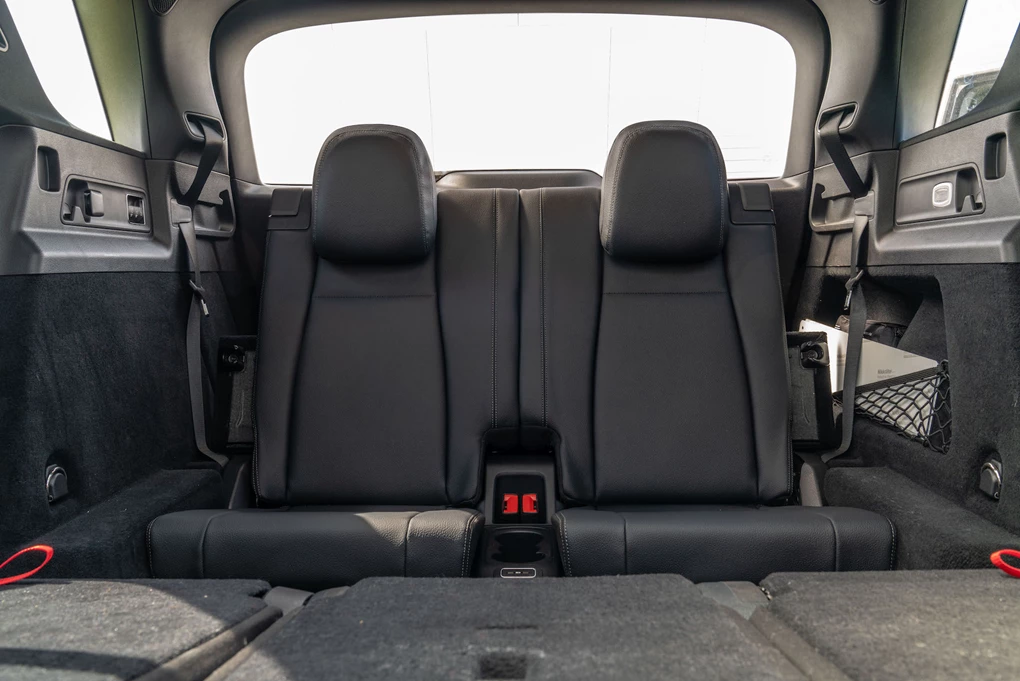 Verdict
The GLE is another fantastic Mercedes-Benz SUV, which would be a superb choice for those covering long distances on a regular basis – particularly when paired with the excellent adaptive suspension.
This 2.0-litre engine also feels well-placed in the GLE, and we think there is little justification to spend more on the more powerful engines. It might lack the seven-seat practicality and involving driving experience found in rival models, but the GLE is still a very well-rounded SUV.