Introduction
Since MG returned to the UK with new models in 2011, this brand (now owned by Chinese firm SAIC Motor) has been quietly building and is now one of the fastest-growing car firms in Britain – helped by new models and an expanding dealer network.
Its current line-up now consists of the MG3 hatch, the ZS crossover, the electric ZS EV, and now this – the new MG HS. Sitting at the top of the line-up as the firm's largest crossover, this new HS has a sharp look, loads of standard kit and an affordable starting price – something MG has become known for.
It replaces the GS crossover – a somewhat disappointing car that was on sale between 2016 and 2019 – and is set to be a far more compelling option to the likes of popular crossovers like the Kia Sportage and Nissan Qashqai. So does it succeed?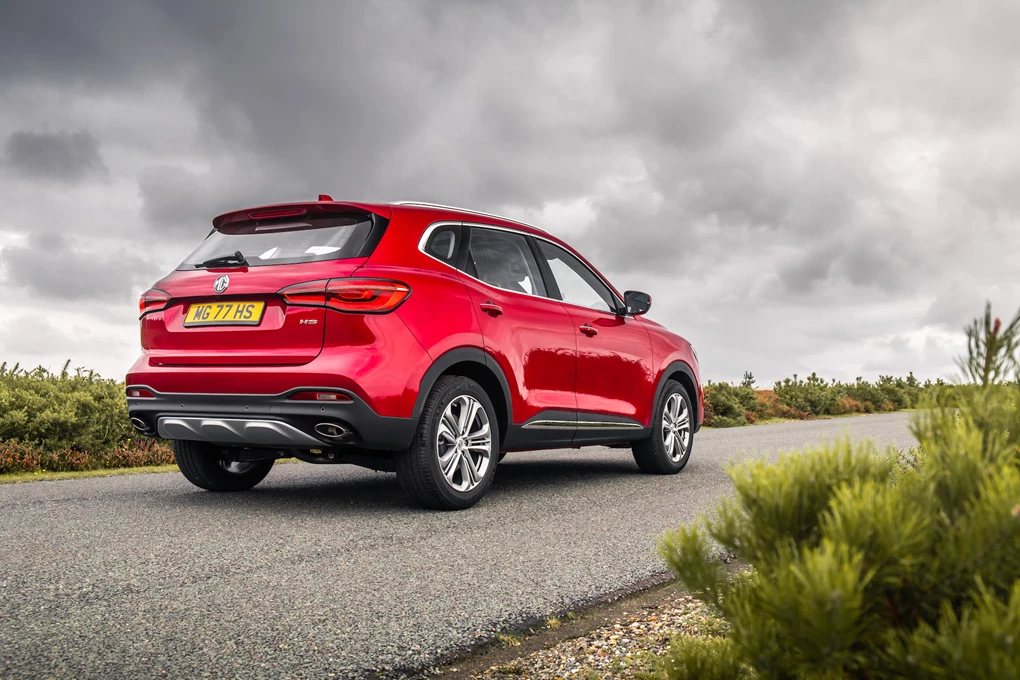 Performance
Unlike the majority of its rivals, which are available with a variety of petrol, diesel and even electrified powertrains, the HS comes with just a single petrol engine option.
It's a turbocharged 1.5-litre unit which produces 160bhp and 250Nm of torque, and is available with either a six-speed manual gearbox or a seven-speed dual-clutch automatic. All versions send power to the front wheels.
While performance isn't rapid, this engine delivers plenty of punch in a mid-size crossover like the HS – accelerating it to 60mph in 9.6 seconds and enabling a top speed of 118mph. A lack of diesel option or efficient smaller petrol option does limit its appeal to higher-mileage drivers, though, with the HS averaging a claimed 37.2mpg, with CO2 emissions of 172g/km - and automatic models are slightly less efficient, too.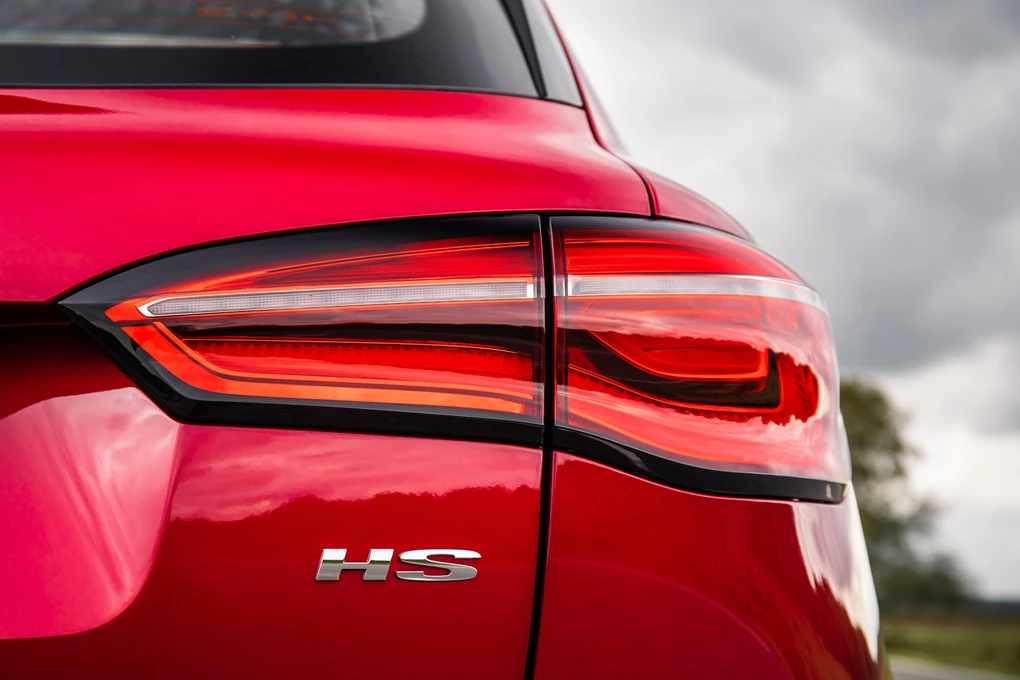 Ride and handling
If you're looking for a fun crossover, the HS probably isn't the best choice, but this MG is still good to drive – especially if you value comfort. It's at its best when pottering around or not being driven too harshly, with the engine proving smooth acceleration and the ride cossetting and comfortable over all but the harshest of road surfaces.
The steering is also nice and light for town driving, while it's a very easy car to drive as well – helped by a light and airy cabin that allows for good visibility, along with a large and useful reversing camera display.
Interior and equipment
Previous MGs have always been a bit of a disappointing in the cabin – not feeling as higher-quality as rivals. But MG has made a big step up when it comes to the HS's interior, with far plusher and more premium-feeling materials being used, though cheaper plastics aren't difficult to find. With a large 10.1-inch touchscreen as standard, the HS also had a modern feel to it, while top-spec versions get cool sports seats and a panoramic roof to give it quite an upmarket feel.
While not offering class-leading levels of room, the HS is still a very spacious crossover. Its boot measures 463 litres with the seats up, or 1,454 litres with them folded, and there's plenty of room in the back seats – even with the glass roof fitted.
In terms of equipment, all versions come exceptionally well-kitted out, and far more so than rivals.
On the entry-level Excite grade it still comes with keyless entry, adaptive cruise control, satellite navigation and 18-inch diamond-cut alloy wheels to name but a few features.
Top-spec Exclusive models bring LED headlights, leather upholstery, an electric boot, heated and electrically-operated front seats and climate control, and leave you wanting for very little.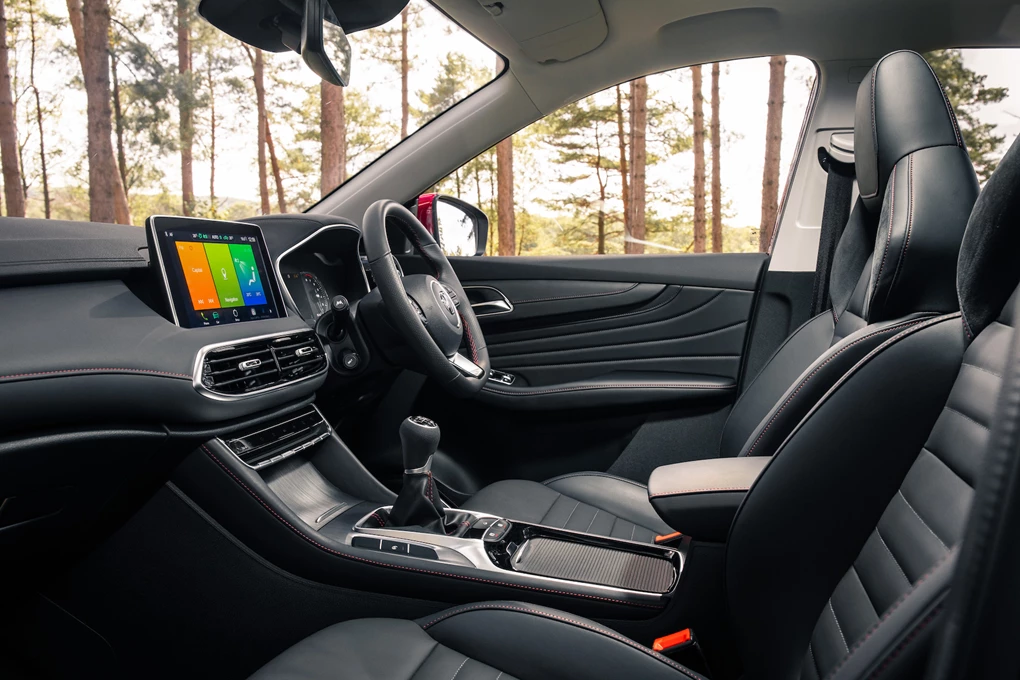 Cost
Prices for the MG HS start from £20,995, which represents great value for money considering the punchy engine and high levels of standard kit offered. Even top-spec models still only cost £23,495, which is very affordable considering some of the luxuries included.
If you wanted a Nissan Qashqai or Kia Sportage with the same level of kit and engine, you'd be looking at close to £30,000 – showing the clear saving the HS represents. You also get a seven-year warranty with the MG, too, though it's capped at 80,000 miles.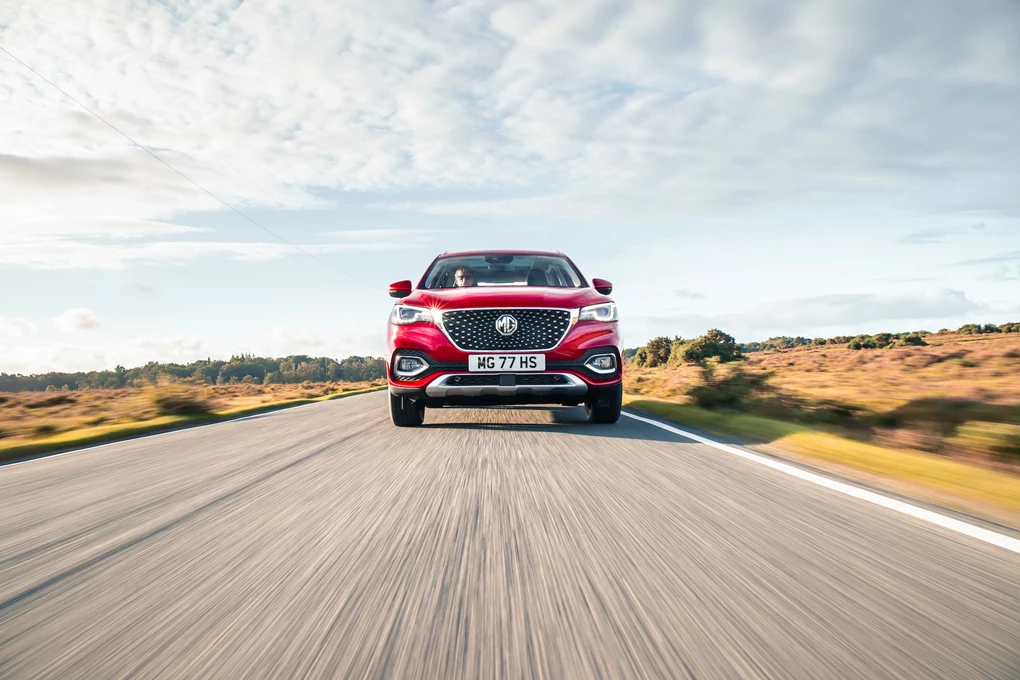 Verdict
This new MG HS feels like a big step forward for the brand, and a move that brings it closer to rivals than ever before. With its high-quality interior and stylish looks, it no longer looks and feels like a 'cheap' option, but rather a crossover that deserves to do well against what might be considered as more mainstream rivals.
The lack of engines options and uninvolving driving experience might limit its appeal, but if you don't do a huge number of miles each year and want a practical and very well-equipped crossover that offers much better value for money than the majority of its rivals, it's definitely worth a look.
Enquire on a new MG HS