Introduction
MG's had a troubled past few decades, but is slowly finding its feet once again with a decent line-up of crossovers that are helping to change its fortunes around and make it one of the UK's fastest-growing car firms.
A big chunk of this is success is down to the MG ZS – the firm's most affordable crossover, and also one of the cheapest models around in its segment.
It's sold well for the last couple of years with a petrol engine, but now MG has chosen this as the base for its first electric car – the new MG ZS EV. The key difference is its underpinnings, though there are a few changes to signal it out from the regular car – a revised front end, new alloy wheels and a special Pimlico Blue paint scheme.
It promises to bring electric motoring to the masses because of its low starting price, but can it deliver?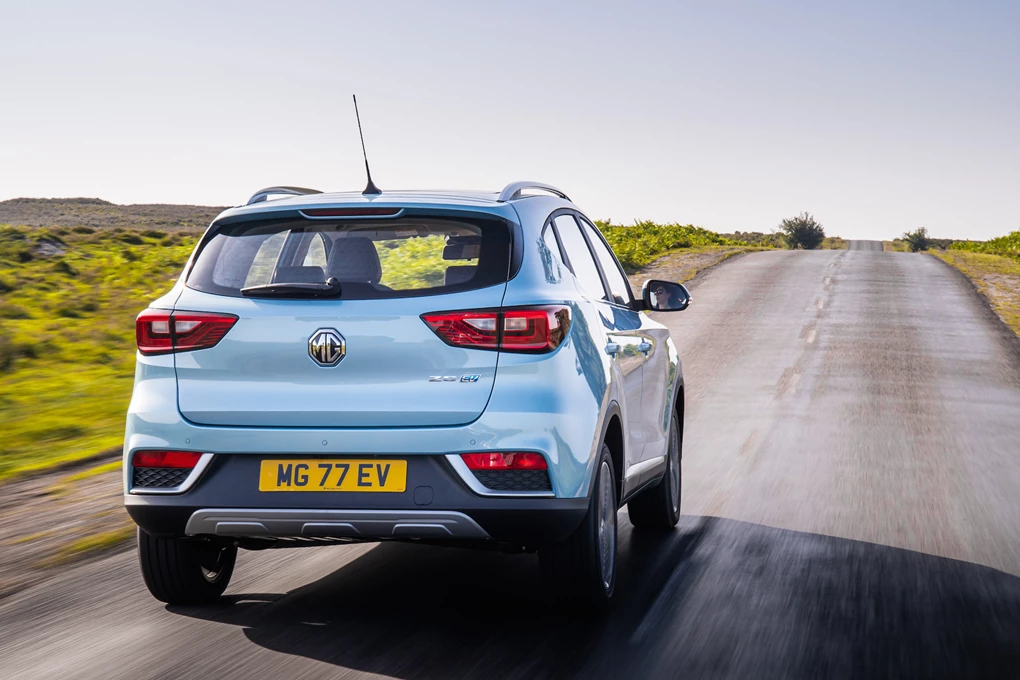 Performance
Gone is the ZS's 1.5-litre petrol engine and in place is a 105kW electric motor and a 44.5kWh battery. Together they produce 141bhp and 353Nm of torque – better figures than the petrol model. It means it can go from 0-60mph in 8.5 seconds and hit a top speed capped at 87mph.
Its battery isn't the largest around, but given its affordable list price, a 163-mile electric range is pleasing, and should give it the capability to be more than just a model restricted to city driving.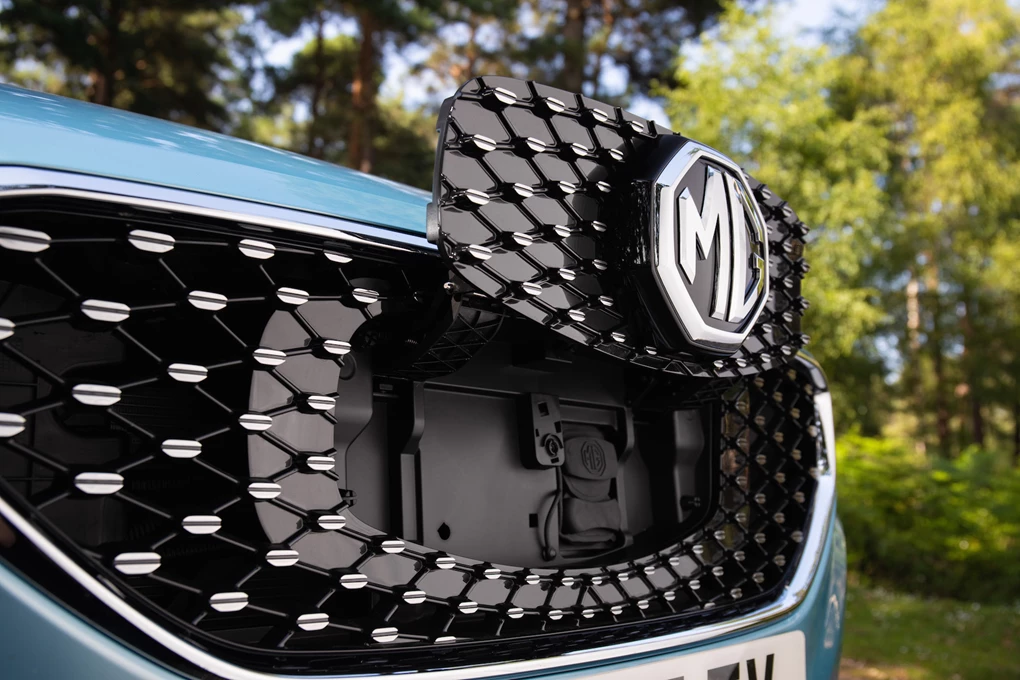 Ride and handling
Our test route was restricted to central London, so the ZS's capabilities out on the open road still need to be tested. However, as an urban runabout, the ZS feels more than up to the job.
The steering is on the lighter side, and thanks to some relatively compact dimensions, it's very easy to manoeuvre around town, with excellent all-round visibility making driving in cities that little bit less stressful.
Unlike the regular ZS you're also able to switch between driving settings, with either Eco, Normal or Sport available – the latter proving to be a bit more eager, though at the expense of range. Leaving the MG in Eco and Normal feels like a much better fit to the car's character.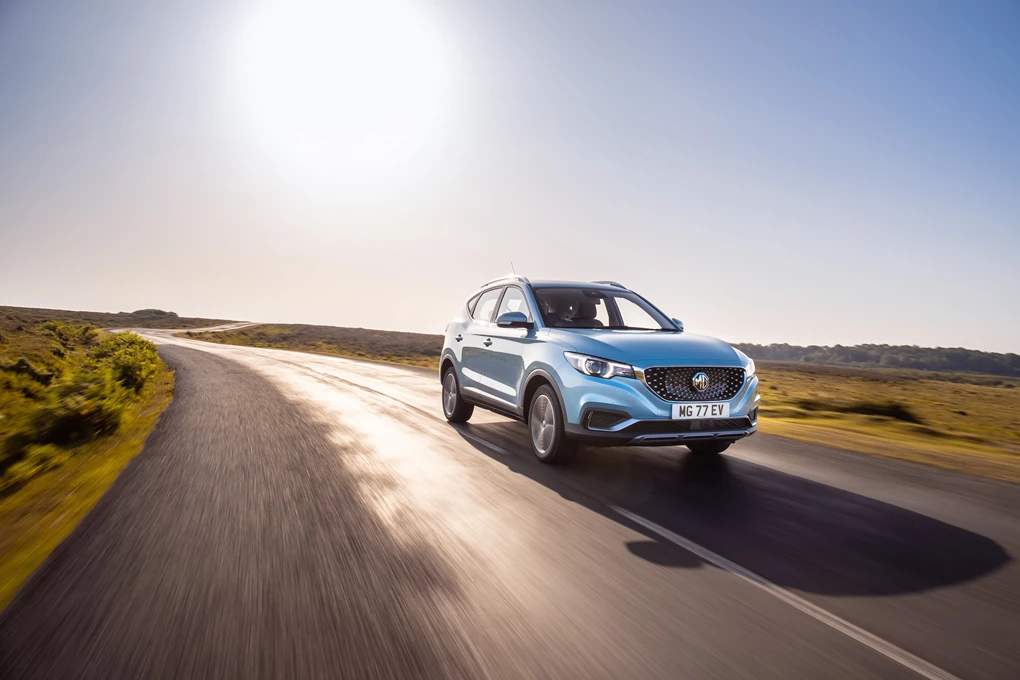 Interior and equipment
While there are a number of visual changes made to the electric model on the exterior, the interior is much the same as the regular car. That unfortunately means that the ZS's budget roots begin to shine through.
There are plenty of hard exterior plastics, and the 'premium-feel' additions feel quite the opposite. Though this is all to keep the cost price down.
However, it's more impressive on the spaciousness front, with more room than you find in the similarly priced Renault Zoe and Nissan Leaf. With 470 litres of boot space on offer, it's equally as practical as the regular crossover – something that is rare when models make the switch to electric.
Standard equipment on the model is very impressive, with an eight-inch touchscreen, automatic lights and safety kit such as adaptive cruise control all included as standard on the Excite version.
If you fancy something a bit more upmarket you should try the Exclusive, which adds more luxurious touches like a leather interior, a panoramic sunroof and heated front seats.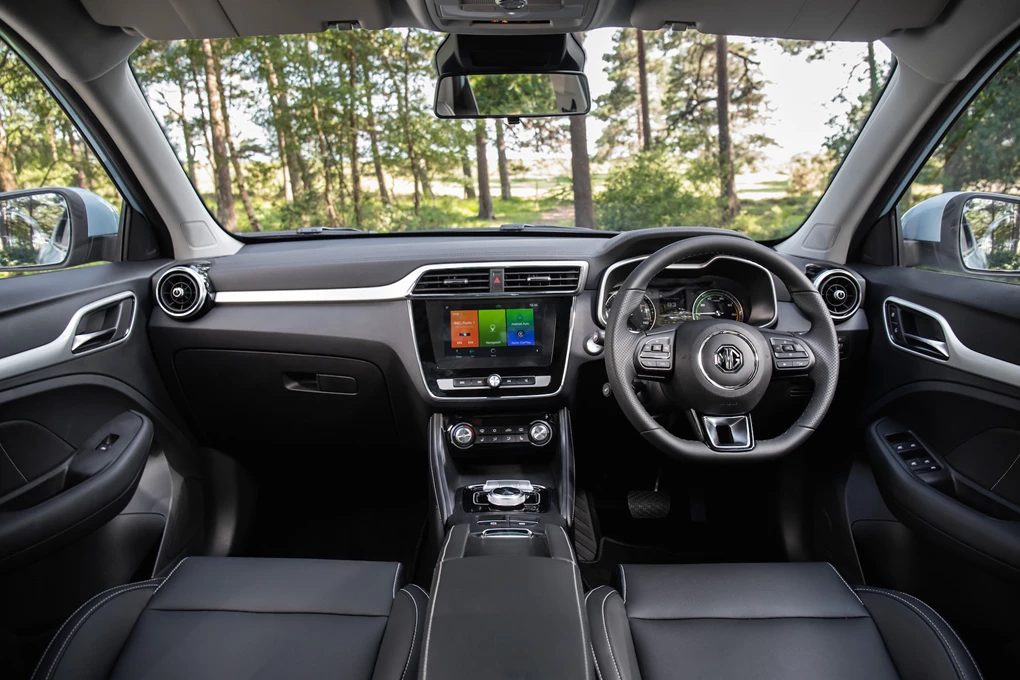 Cost
The MG ZS EV is undoubtedly one of the most cost-effective electric cars on the market today – undercutting much smaller rivals with a starting price of just £22,495. That's after the plug-in car grant and MG's own generous discount.
The better-equipped Exclusive version costs from £24,495, though it's still cheaper than the Renault Zoe even at that price.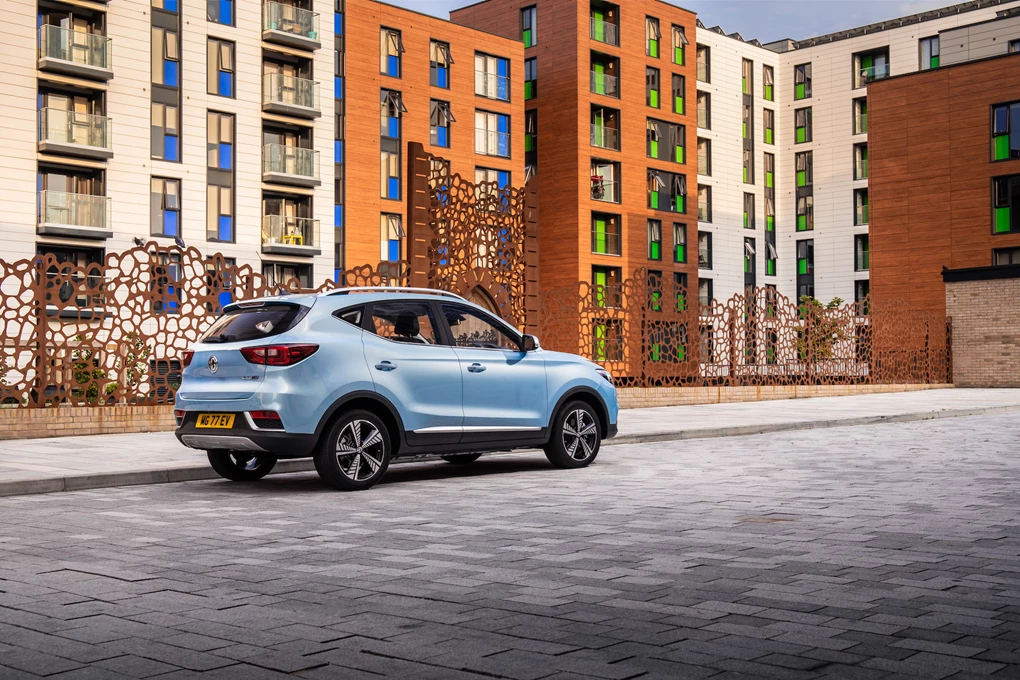 Verdict
The MG ZS EV is a fantastic step forward for electric cars, and it's a model that deserves to sell well for this growing manufacturer.
Yes, it might lack the finesse of other electric cars, but these are worthy compromises to make when you're able to get a spacious, well-equipped electric car at this affordable price.