Introduction
Since Mini revived the Clubman in 2007 it's always been somewhat of an oddity in the brand's line-up, and we mean that in the best possible way. 
Blurring the boundaries between a conventional hatchback like the Ford Focus and an estate car, the Clubman's unique selling point is its funky side-opening rear doors – van-like if you want to be crude. 
But there's a lot more to it than that, with its fun styling and premium image making it an appealing rival to models like the Volkswagen Golf. It also recently benefited from updated styling thanks to a new grille and revised front end, along with fancy LED lighting and additional personalisation opportunities. Should you consider the Mini Clubman, though? Let's take a look.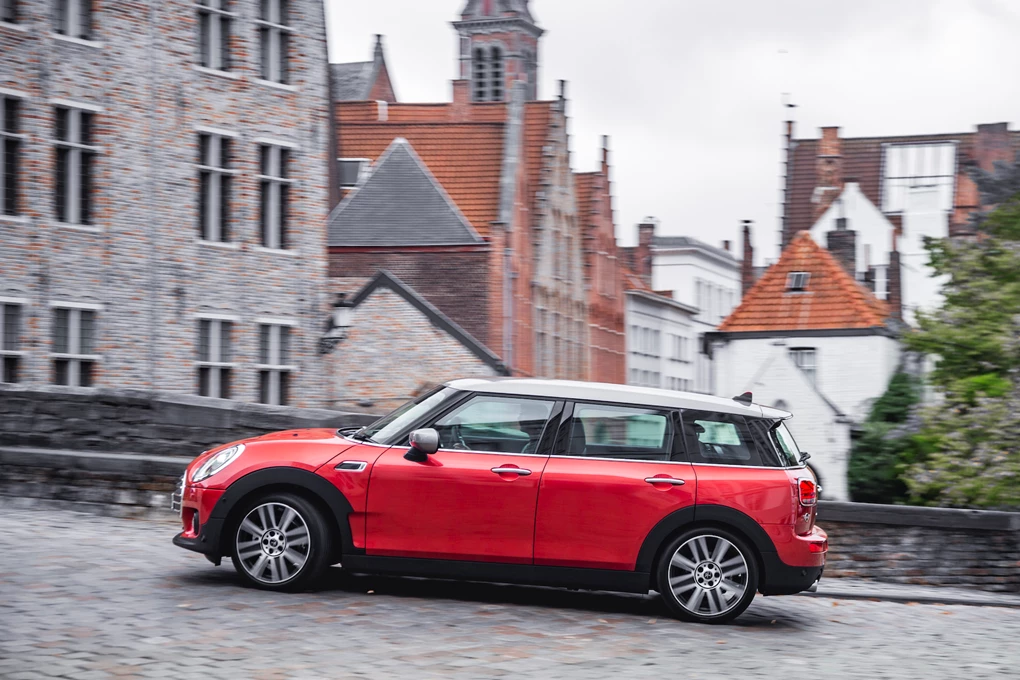 Performance
Though the Clubman was previously offered with an entry-level One engine and also with a diesel, the powertrain range now just consists of three petrol options – Cooper, Cooper S and John Cooper Works. 
Let's start with the most affordable Cooper, which uses a 134bhp 1.5-litre petrol engine that's able to take the Clubman to 60mph in nine seconds and on to a top speed of 128mph. This is also the most efficient option, with Mini claiming up to 47.1mpg, with CO2 emissions of 136g/km. 
If you want extra pace, choose the Cooper S, which features a 176bhp 2.0-litre petrol engine that helps take the Clubman to 60mph in seven seconds, with Mini claiming 42.2mpg and CO2 emissions of 153g/km. 
At the top of the range is the John Cooper Works, which is Mini's most powerful road-going car yet. Using a 302bhp 2.0-litre turbocharged unit, it can go from 0-60mph in just 4.7 seconds and would reach 155mph flat out. In terms of running costs, Mini claims up to 38.2mpg with CO2 emissions of 168g/km.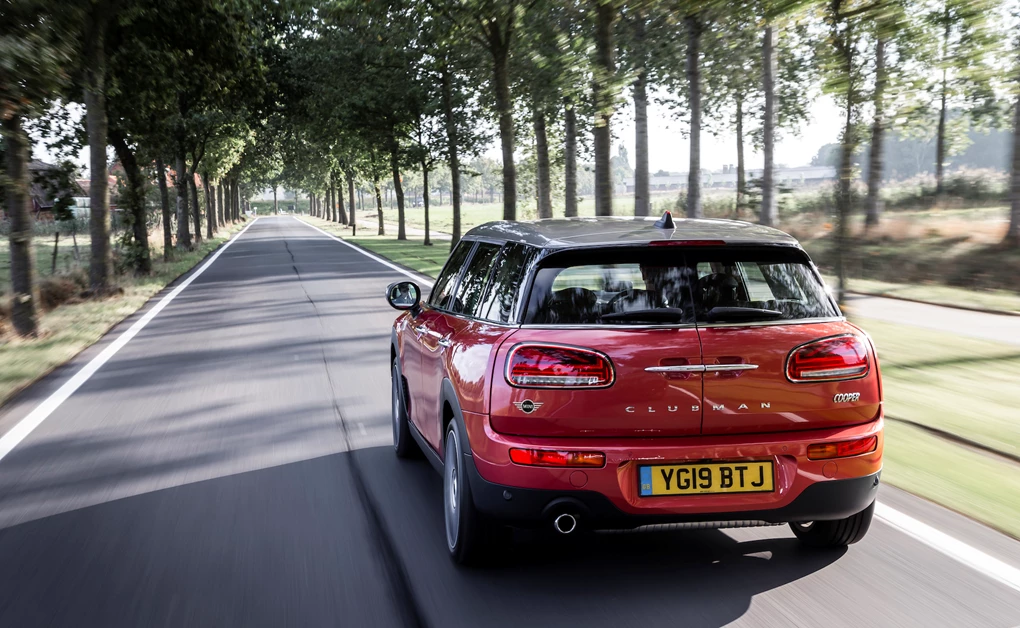 Ride and handling
Minis have always aimed to offer a fun driving experience, and though the Clubman might be one of its larger models, it still proves to be enjoyable behind the wheel. 
Though the latest Clubman is more comfortable than its predecessor (providing you don't choose the largest alloy wheels), it's still sharp to drive, with direct handling making it one of the best cars to drive in its class – more so than the Volkswagen Golf and similar to the Ford Focus. 
We reckon the Cooper or Cooper S are the best options, and deliver plenty of pace in most scenarios, though if you want the ultimate Clubman, it has to be the John Cooper Works. Just be prepared to pay for it.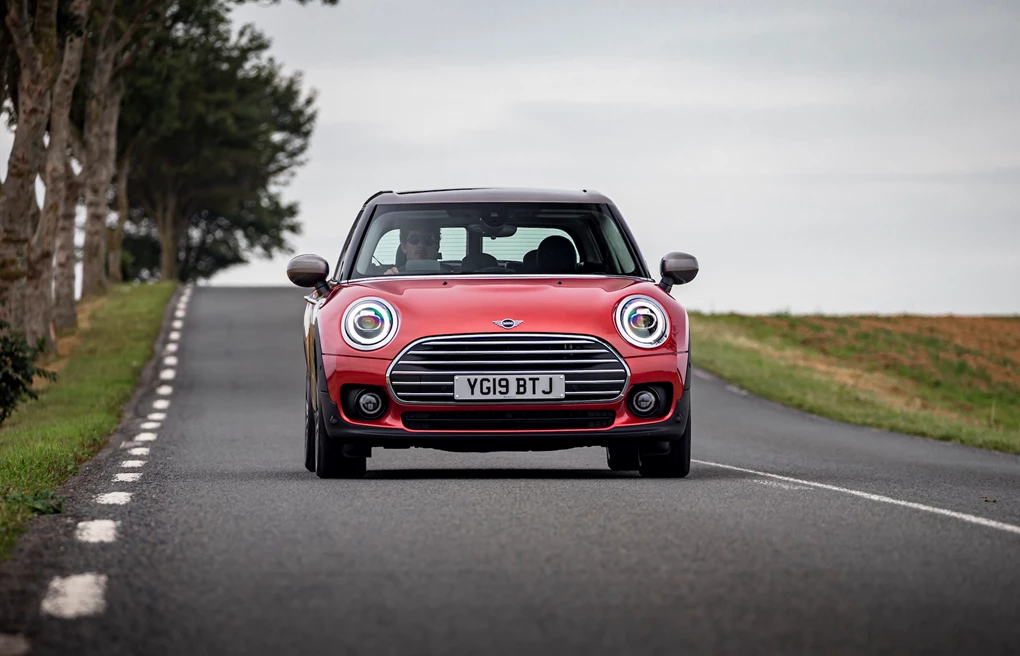 Interior and equipment
Mini also aims to inject some of that fun styling from the exterior onto the cabin of the Clubman, with the brand's renowned circular instrument cluster remaining, though these days it houses a touchscreen rather than the speedo. Nevertheless, it remains a stylish and upmarket affair throughout, though the model's technology is beginning to lag behind rivals, with even Mini's smaller Hatch available with a digital dial screen these days – something not offered on this model. 
In terms of practicality, it's also roomier than the standard Mini Hatch, offering greater rear seat space and a 360-litre boot. It doesn't lead the way in terms of roominess, but it's still a useful size for families. 
Standard equipment is relatively generous on the Clubman, with all versions getting an 8.8-inch touchscreen with satellite navigation and Apple CarPlay, along with LED front and rear lights and rear parking sensors. A 'Classic' trim then gets you 16- or 17-inch alloys (depending on engine), with the Sport grade adding a John Cooper Works styling pack, 18-inch alloy wheels and black detailing, A more luxurious Exclusive grade brings leather sports seats, silver styling elements and striking 18-inch alloy wheels. 
If you choose the John Cooper Works you're mainly paying for the extra performance, though you do get special styling, a host of performance tweaks and also the Comfort Plus Pack, which adds heated seats, a reversing camera and keyless entry.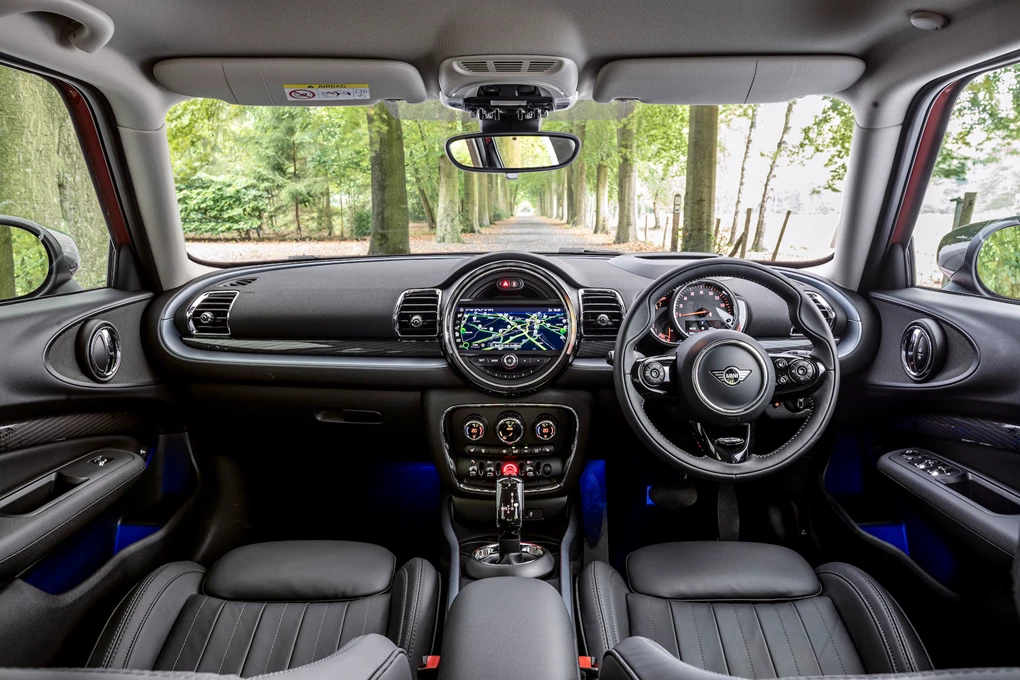 Cost
Stick to Clubmans at the lower end of the spectrum and it is quite good value for money, costing from £23,005 for the Cooper and £26,215 if you want a Cooper S, which we wouldn't discourage. 
You'll pay a hefty premium for the John Cooper Works, which costs from £35,515, while you should also be careful of choosing too many option packs as it can quickly rack up this Mini's price to an unreasonable amount.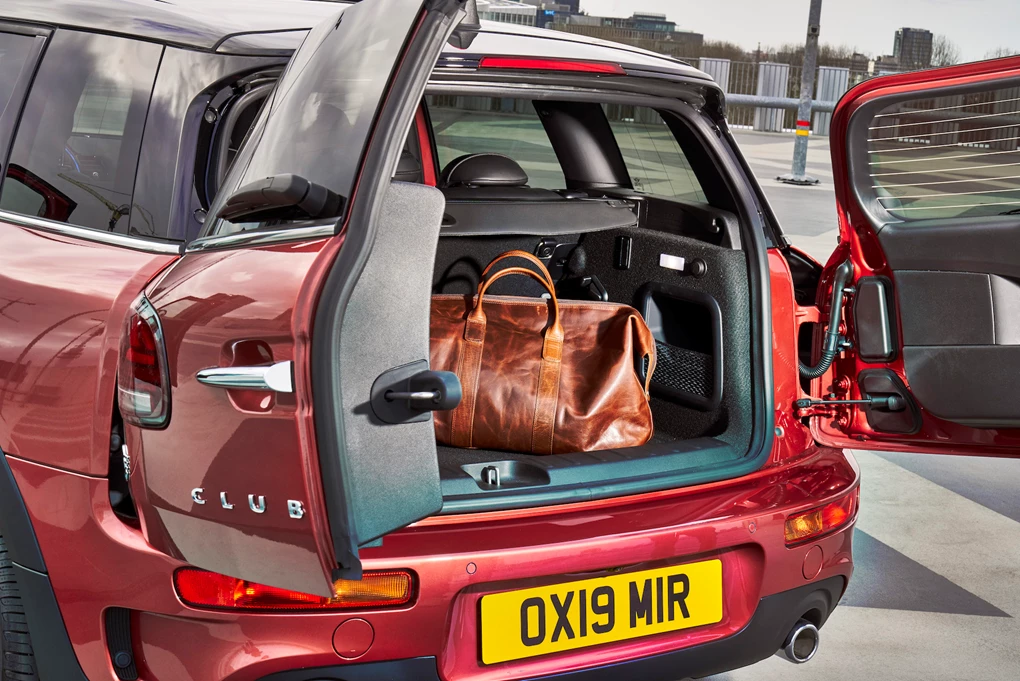 Verdict
Next to a conventional family hatchback, the Mini Clubman offers a dash of spark that you just don't get from rivals – with a fun driving experience accompanied by a stylish look inside and out. 
While not an especially practical choice – and not great value if you aren't careful – it's an appealing alternative to plenty of rivals.
Enquire on a new Mini Clubman