Introduction
There were outcries when Mini first introduced its Countryman back in 2009 as its first SUV-like model, as really it wasn't so 'mini' at all. 
But while purists might have been upset, the Countryman has proven to be a hugely popular model for the firm – offering a true Mini that families can use. The second-generation crossover arrived in 2017 and has proven equally successful, bolstered by the option of a plug-in hybrid, which was Mini's first electrified platform. 
And for 2020 the Countryman has had a slight revamp. While the PHEV powertrain largely remains the same, tweaks have been made to the rest of the engines to make them compliant with the latest emissions regulations. So the main changes on this Countryman are cosmetic, including Mini's trademark LED rear lights, new interior and colour options along with a new digital dashboard display – as seen on the firm's new Mini Electric.
So can these light alterations improve the Countryman further? Let's see…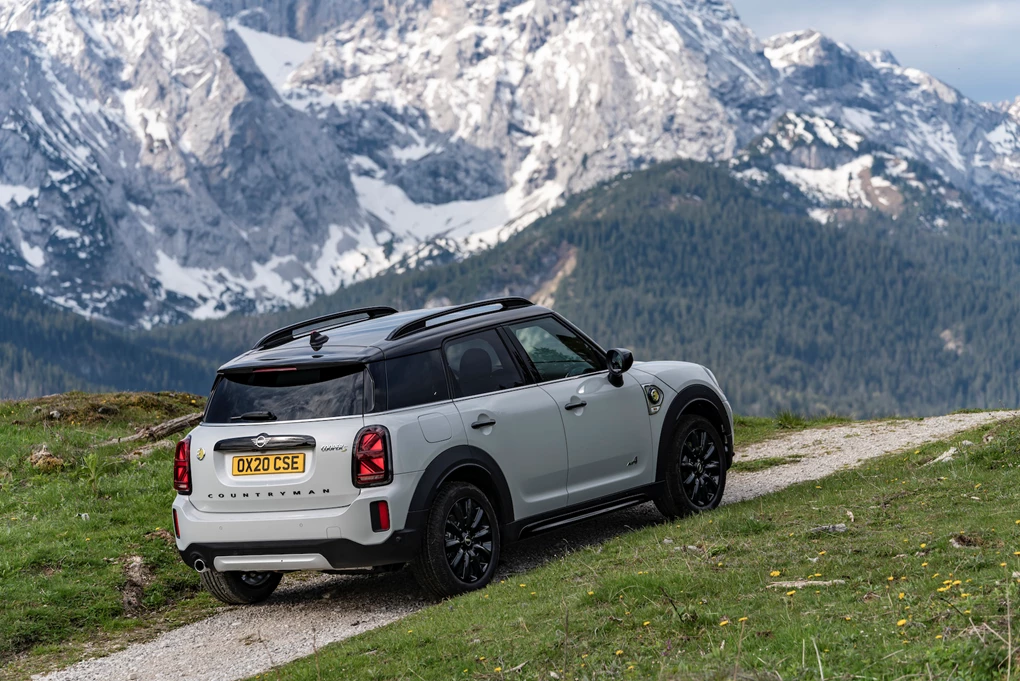 Performance 
So the Mini Countryman's plug-in hybrid powertrain remains similar to before – mating a 1.5-litre petrol engine together with an electric motor and battery for a total system output of 217bhp. It certainly offers nippy performance, with 0-60mph taking just 6.6 seconds – which actually makes it quicker than the standard petrol Cooper S model – while the top speed is 123mph. 
Mini also claims a 38-mile electric range, which should allow you to complete the majority of journeys without dipping into the petrol engine – allowing for very low running costs. Mini claims it'll return up to 166mpg, with CO2 emissions of 40g/km making it a compelling company car, thanks to a benefit-in-kind percentage of 12 per cent. 
It's worth noting that all plug-in hybrid Countrymans come with four-wheel-drive and an eight-speed automatic transmission.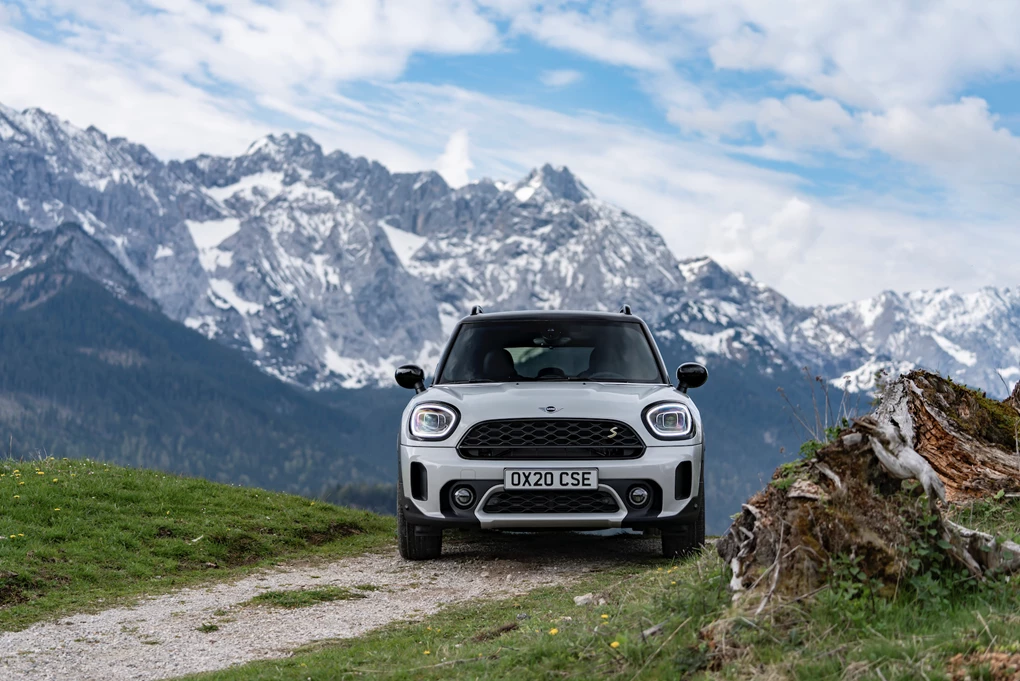 Ride and handling
If you're used to driving a Mini, the experience of the Countryman is all very normal. You're surrounded by familiar dials, while despite this crossover's generous size, it still feels quite compact behind the wheel – making it an ideal urban runabout, not least thanks to electric ability. 
Despite its heavier weight and size, it also remains fun to drive as well – something the firm's cars are known for. The seamless switch between electricity and combustion power also makes the Countryman a very refined choice, and a particularly accomplished plug-in hybrid.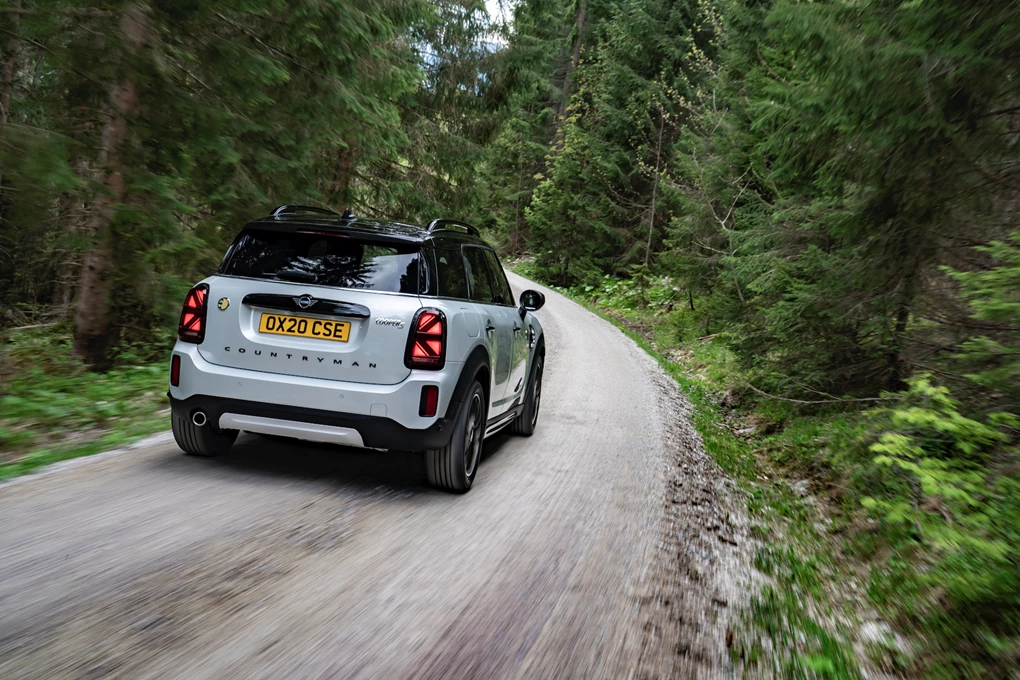 Interior and equipment
It's typical Mini fare once you open the door and set foot in the cabin as well, with the cabin having a fantastic look to it and very premium feel throughout. The addition of a digital dials display on this updated car also helps to add a more modern feel to the interior, while new leather options and decorations add even more options for personalisation. That said, the familiar central display with in-built touchscreen remains, and is one of the best things about the Countryman's cabin. 
As the largest Mini, you'd expect it to be the most practical and it doesn't disappoint. There's plenty of scope to use the Countryman as a family car, and while the boot might take a slight hit due to the space taken up by the batteries, it's still a roomy choice. 
In terms of standard equipment, all models come with an 8.8-inch touchscreen with Apple CarPlay and satellite navigation, rear parking sensors and LED headlights. You can then pick between three styles – Classic, Sport or Exclusive. Classic features 17-inch alloy wheels and sports seats, while the Sport gains larger 18-inch alloy wheels and styling cues taken from the John Cooper Works. At the top of the range the Exclusive features a chrome exterior package, leather upholstery and a grey headlining.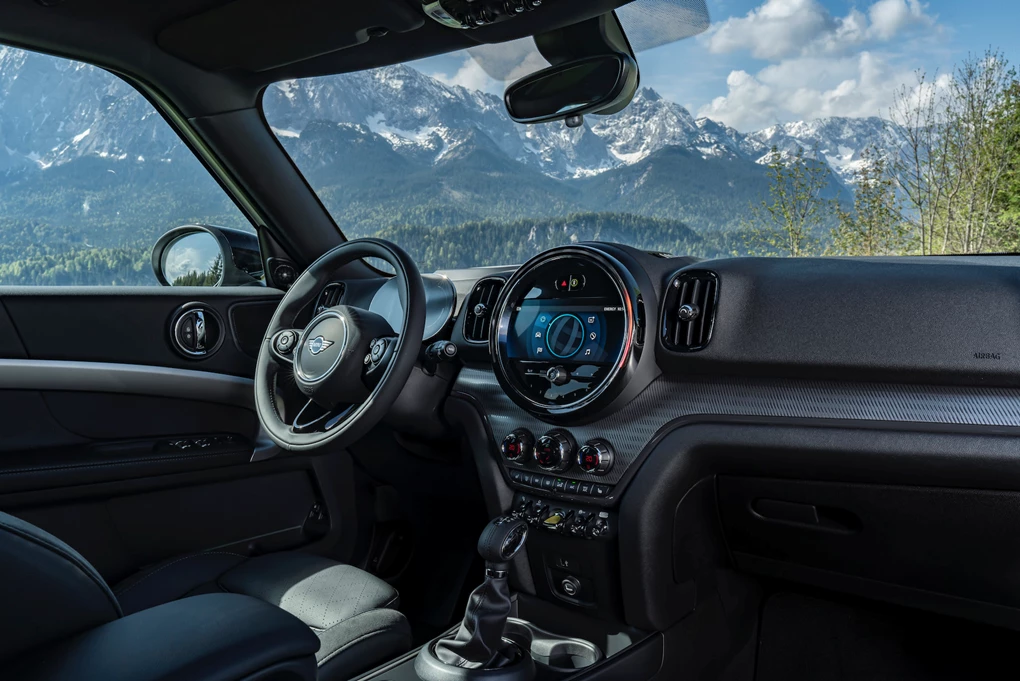 Cost
Regular Countryman models are available from £24,295, but if you want a plug-in hybrid you'll have to splash out £32,980 for the Classic model or £35,280 for both the Sport and Exclusive versions. 
It might seem expensive at first, but you need to consider the low running costs and impressive performance offered with it. It also only works out as £2,000 more expensive than a Cooper S version equipped with an automatic gearbox and all-wheel-drive.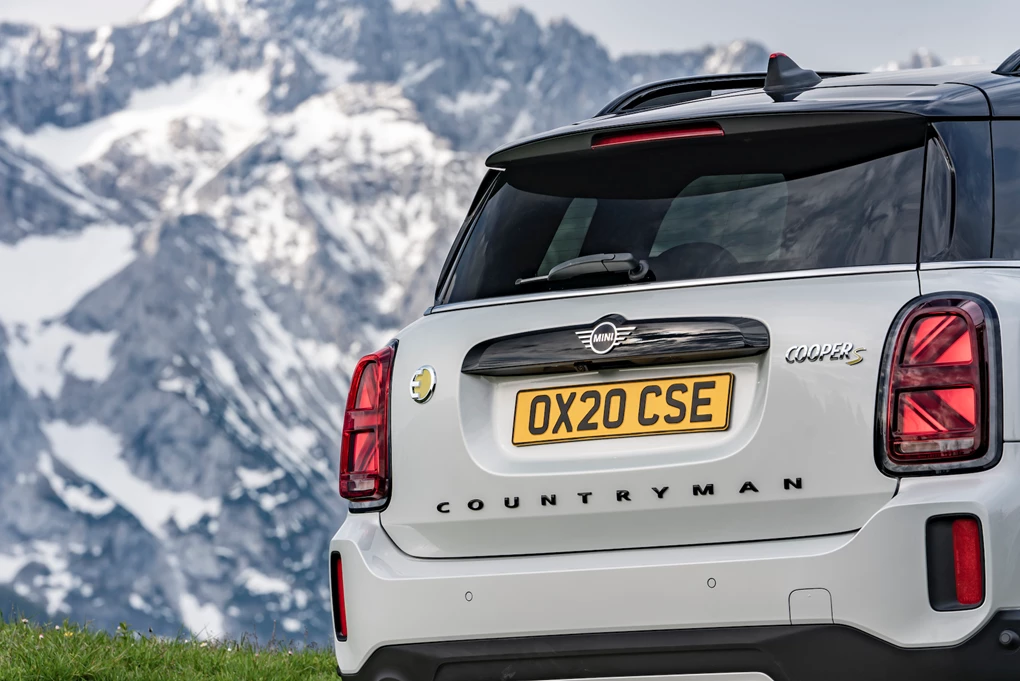 Verdict
This update might have been a fairly mild one for the Countryman, but it's one that's only improved this premium crossover further – adding more visual flair, a more modern-feeling interior and further personalisation scope. 
While rivals may offer more in the way of affordability and practicality, few can match the style and high-quality interior this Mini offers. Add in low running costs and the long electric range and it makes a very appealing option.
Enquire on a new Mini Countryman