Introduction
Past versions of the Nissan Micra have been curvy and not particularly attractive to look at – but all that changed with the introduction of the fifth generation.
Coming with more angular styling, this Micra is all-new with a new engine line-up and lots of great technology.
Safety has also been a driving force behind this model, with Nissan fitting a series of driving assistance systems.
But can this new version of the Micra be a capable supermini to stand up to the likes of Ford Fiesta and Volkswagen Polo? We find out…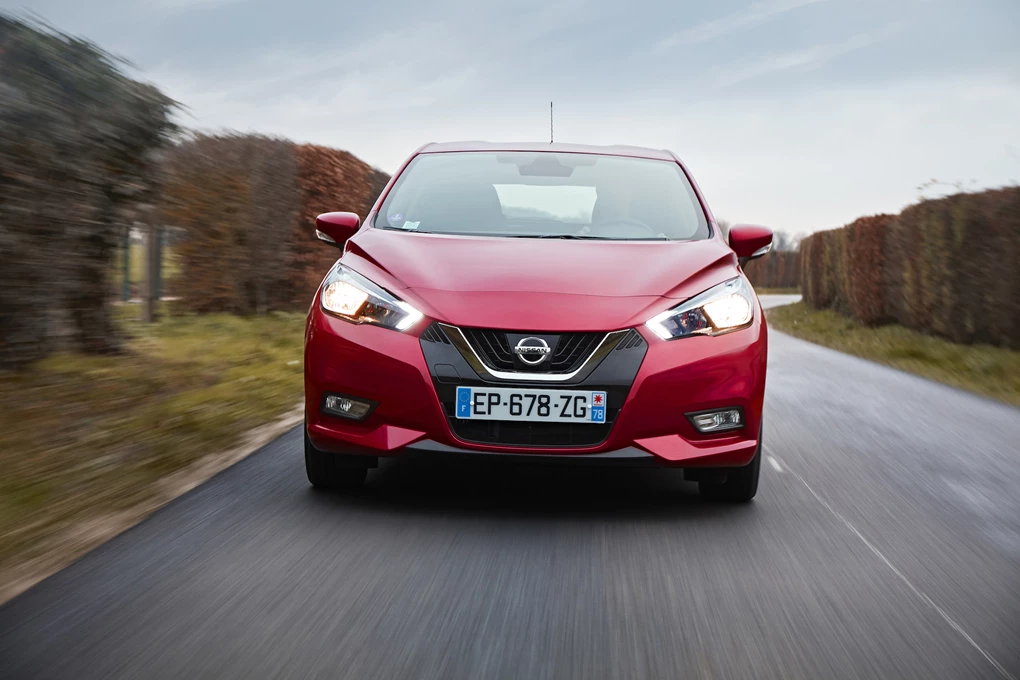 Performance
Three engines are available with the Micra, two of which are petrol engines. Coming with 1.0-litre and 0.9-litre petrol units, the other is a 1.5-litre diesel. We got behind the wheel of smallest unit, which develops 89bhp and 150Nm of torque – which is surprisingly more powerful than the 1.0-litre that produces 70bhp.
For the 0.9-litre option, Nissan pairs it with a five-speed manual transmission to help get you from 0-60mph in 11.9 seconds – before reaching a top speed of 109mph. Although it doesn't sound that fast, it feels much quicker than you might expect when you actually put your foot down.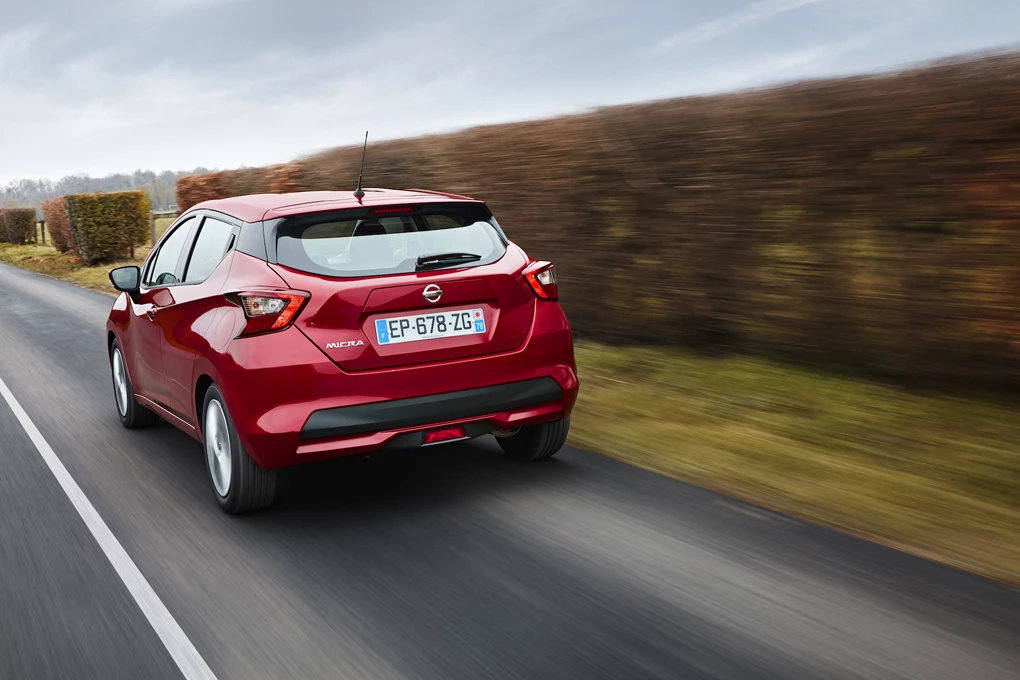 Ride & Handling
With the torque coming in higher up the rev range, smooth driving isn't as easy to do at first – but once you get used to the power delivery, you can get in tune with the Micra. On larger alloys, the ride can feel a little less composed than you might want, with road imperfections being transferred into the cabin on a regular basis. Although they may not be as stylish, a smaller alloy wheel is much better for ride comfort here.
As you would expect from a car of this size and layout, the Micra suits the city environment thanks to light steering, good grip levels and excellent body control that cuts out any roll. Especially when you consider that the old Micra really wasn't very dynamic at all, this is a major improvement.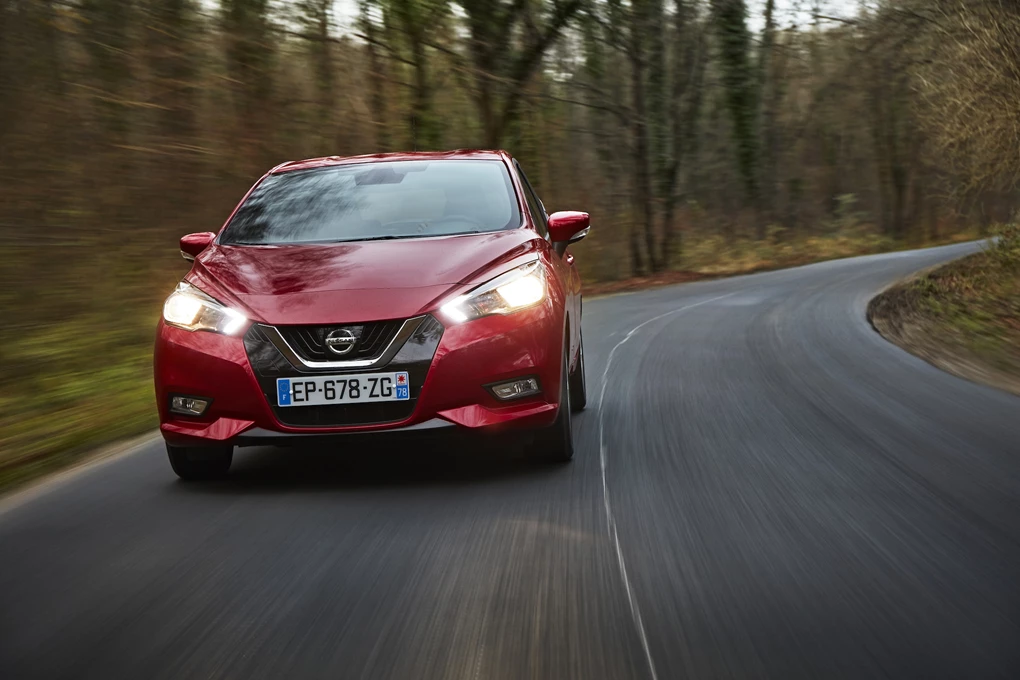 Interior & Equipment
The interior of the Micra is as you would expect from Nissan – it's well thought-out and everything is screwed together properly to give you a solid interior. Nissan offers two-tone upholstery to lift the cabin, but there are a few scratchy plastics here and there. Front seating space is excellent, but taller passengers in the back may struggle with head and legroom.
The 300-litre boot is one of the best in its segment, and if you need that bit more space, the 60/40 split rear seats can be folded down to accommodate 1,008 litres of storage room. There are also a series of storage pockets throughout for any extras things that need fitting in.
The Micra comes well-equipped from the base Visia spec, with kit including LED daytime running lights, auto headlights, rain-sensing wipers, audio system with USB, Aux-in and Bluetooth connection, 15-inch steel wheels and a series of safety systems – such as intelligent trace control, ride control, intelligent emergency braking, high beam assist, lane departure warning and intelligent lane intervention.
For the top-spec Tekna model we tried, Nissan adds 17-inch alloy wheels, a Bose surround sound system, rear view camera, rear parking sensors, automatic air conditioning, leather steering wheel, TomTom sat-nav and a leather steering wheel.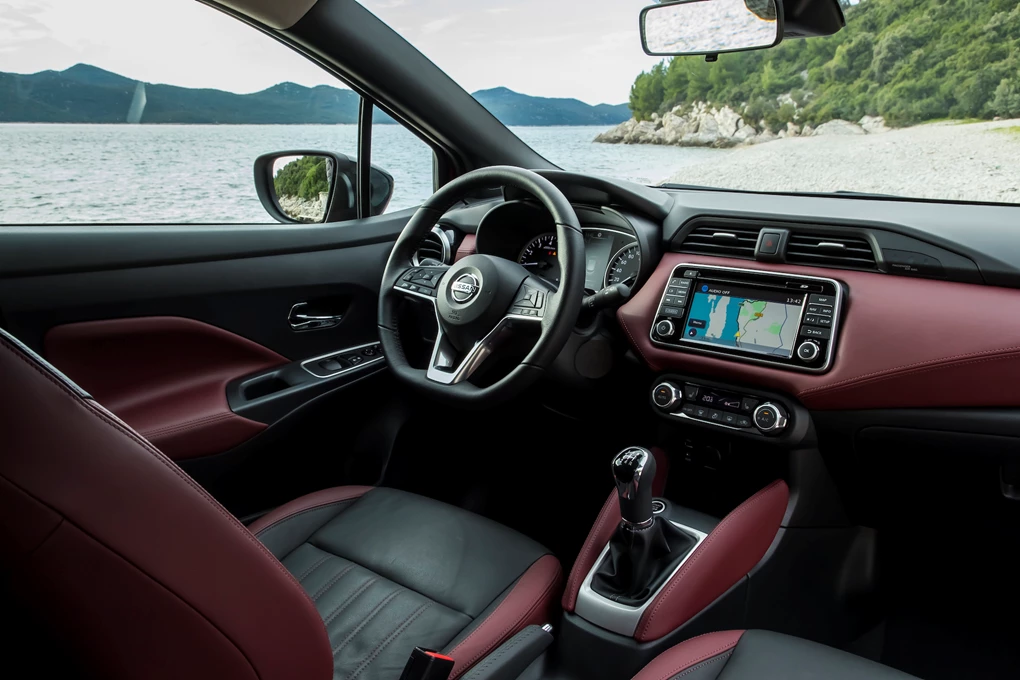 Cost
Prices for the Micra start from £12,875, which gets you the Visia trim and the least powerful engine, the 1.0-litre 70bhp unit. The model we tested cost £20,020, with Nissan adding the Visia + pack that included a 360-degree view of the car on the seven-inch touchscreen.
With the 0.9-litre unit on board, the Micra can achieve a quoted 54.3mpg and 121g/km CO2 – putting in on par with similar petrol-powered rivals. If you're after a bit more efficiency, the 1.5-litre diesel can achieve 68.9mpg.
See local Micra prices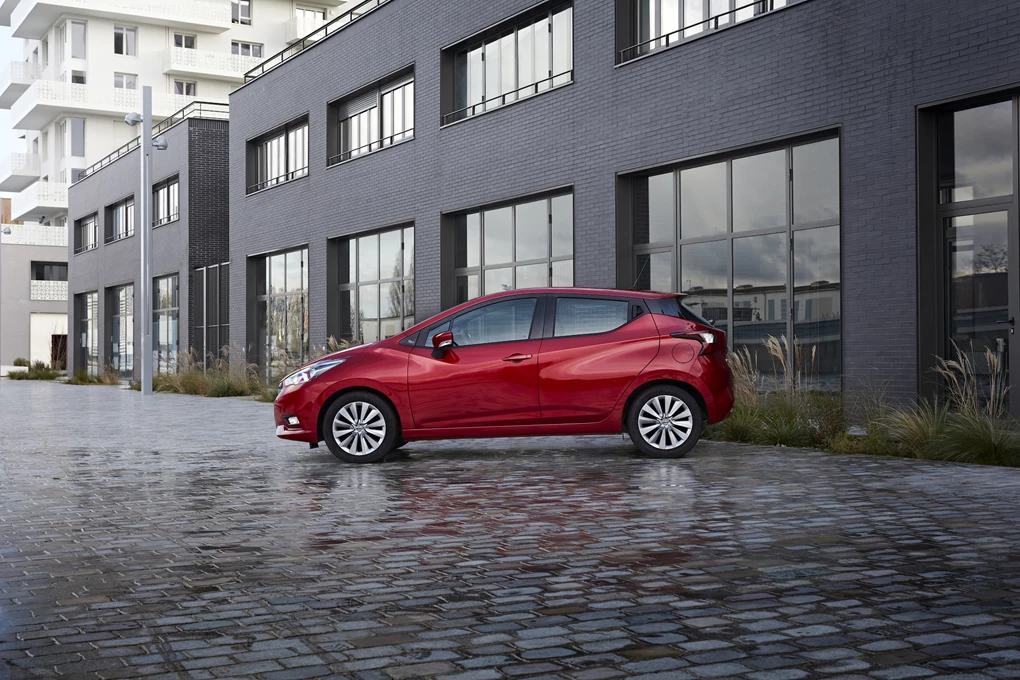 Verdict
The Micra is a great-looking, solidly-built supermini that comes in at a good price as well. There is a decent amount of spec from the base level trim, whilst the driving experience is solid enough. Rear passenger space can be an issue and there are a few cheaper plastics used here and there – but it should be noted that the Micra should be considered as a credible option in the supermini segment, even if the likes of Ford and Volkswagen produce better overall packages.