Introduction
The SUV segment is one that seems to expand each and every day. More manufacturers than ever are producing their own high-riding vehicles and Peugeot is no different - with the 3008 that we're looking at here being one of its core models. 
It's recently been updated too, with a mid-life facelift refining the 3008's already handsome looks, incorporating some of the design touches we've already seen applied to the recent 508. Safety equipment levels have also been beefed-up, while the level of interior technology has been given a hike as well. Needless to say, there's a lot that the 3008 offers, all wrapped up in a design that really stands out from the crowd and represents a real alternative to more mainstream options. 
The 3008 also follows Peugeot's multi-powertrain plans, which is why it's available with the choice of petrol, diesel and plug-in hybrid variants, ensuring that there's something for all drivers. Let's take a look at what else it has to offer.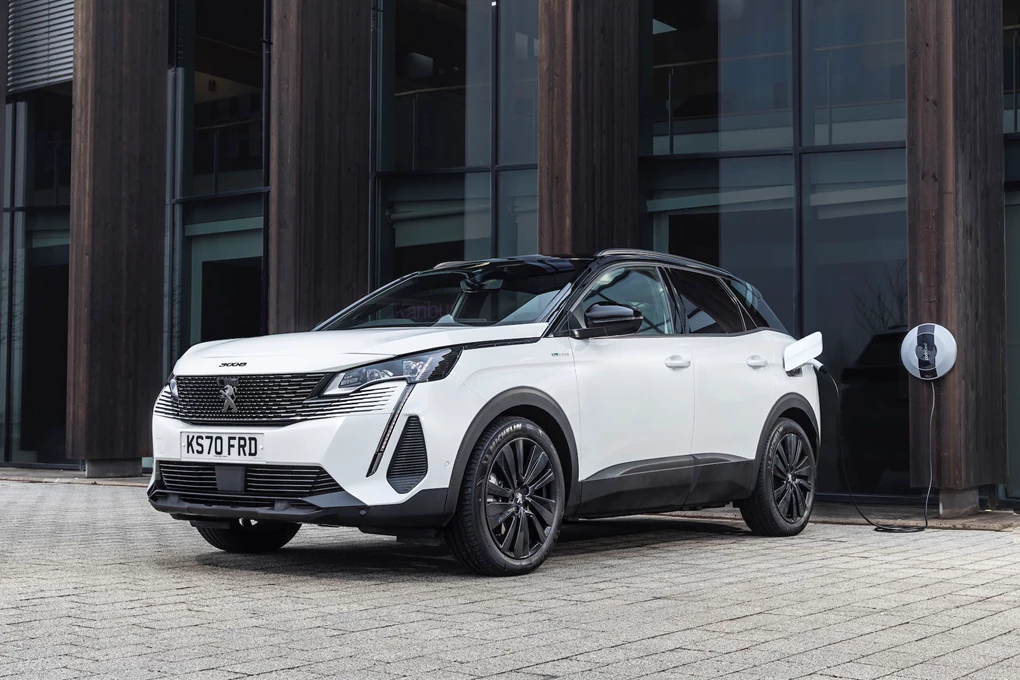 Performance
All cars, be that petrol, diesel or hybrid, use a smooth-shifting eight-speed automatic gearbox, which really does take the backache out of driving - particularly around town - while giving added refinement to the car as a whole. You can get a six-speed manual, but it's only available on entry-level petrol cars. 
The plug-in hybrid will no doubt prove a hit with many, particularly fleet drivers. It uses a petrol engine linked with two electric motors for a combined output of 296bhp. In fact, it's the only 3008 in the range available with four-wheel-drive, yet CO2 emissions of just 29g/km mean it's the cleanest in the line-up too. Peugeot claims that you'll be able to travel for up to 36 miles on electric power alone as well. 
The impressive power output of the hybrid means it'll be a hit with those who like a car with a bit more spring in its step, with a 0-60mph time of just 6.1 seconds representing quite a quick turn of pace for a car of this type and class.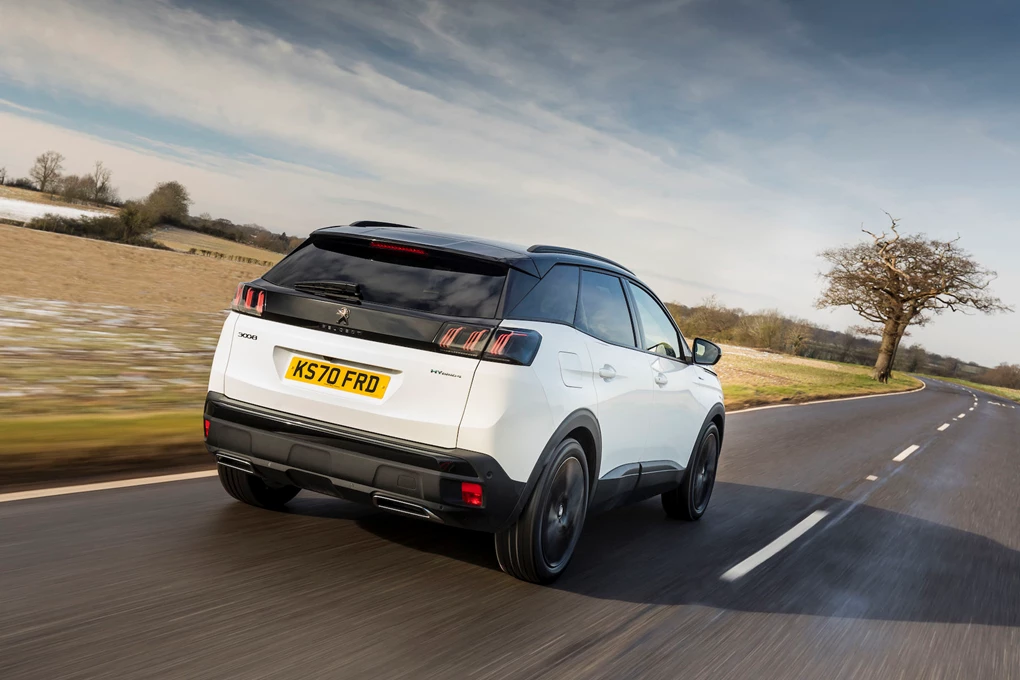 Ride and handling
The 3008 has been a car that has consistently delivered a far more premium driving experience than you'd expect from a vehicle of this type. Thankfully, Peugeot has resisted going overly sporty with its refreshed version, though it's far from soft or wallowy in the corners. In fact, light steering and decent body control ensure that the 3008 feels nimble on the move, and though there can be some harshness to the ride it's not too bad - if you're after the best possible ride comfort, we'd opt for smaller alloy wheels. 
Around town, the light control weights translate to a car that is easy to pilot, but it's equally at home when on the motorway and travelling at higher speeds. If you're after a car that'll do it all, then the 3008 really is a car you should be considering - it feels just as at home pootling around urban areas as it does sitting at a cruise.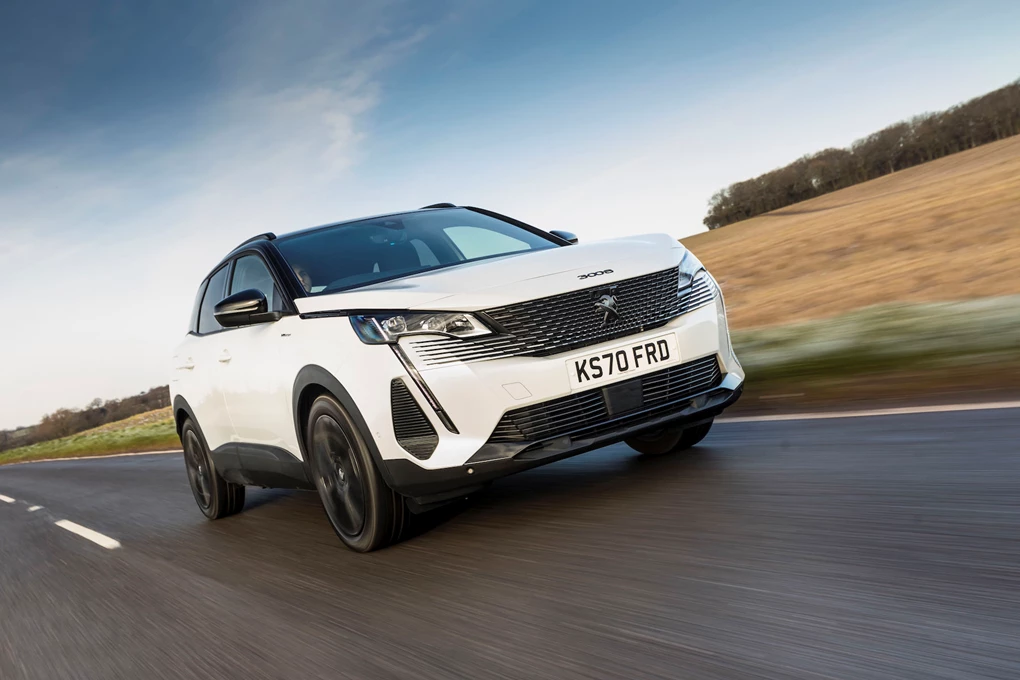 Interior and equipment
Peugeot has historically excelled when it comes to value-for-money and the 3008 is no different. The latest models boast a 10-inch infotainment system that comes standard regardless of trim level and it's here that you'll access all key media and satellite navigation functions. The inclusion of the climate controls within the touchscreen system can prove a bit tricky to get up to speed with, but soon it comes as second nature. Both Apple CarPlay and Android Auto are included as standard, too, meaning that it's a breeze to mirror your smartphone's display onto the car's screen. 
You also get Peugeot's i-Cockpit screen positioned ahead of the driver, while top-end specifications boast premium features such as a 360-degree parking camera, upgraded stereo system and heated seats.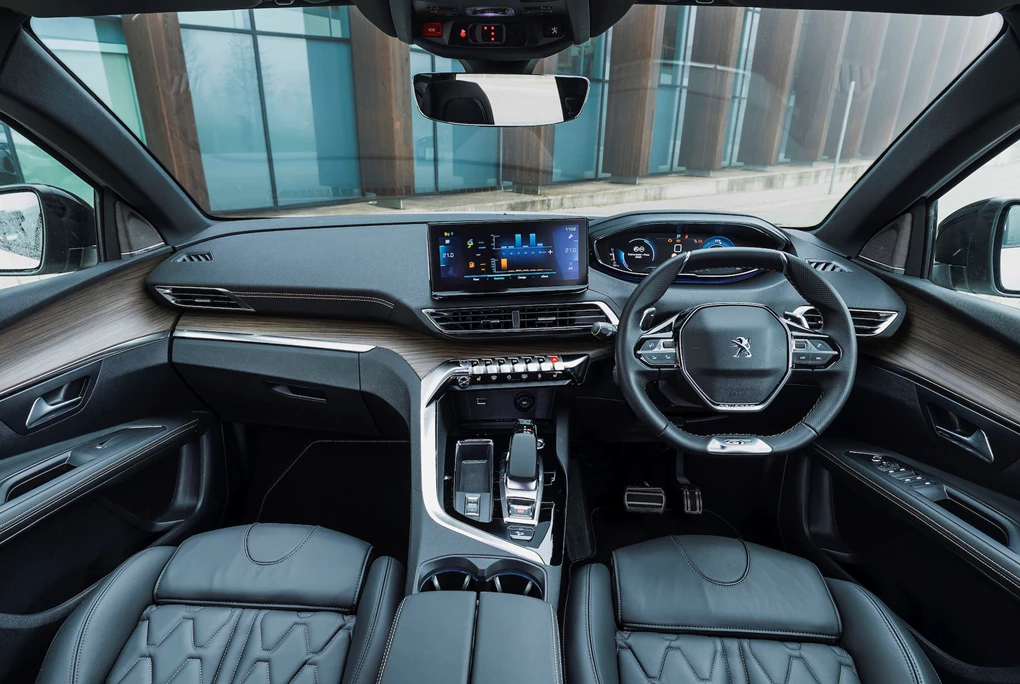 Cost
Prices for the 3008 start from £27,160 for entry-level Active Premium models, but even at this level, you're not going to be left feeling short of features. In fact, the level of standard equipment offered by the 3008 is impressive, with all equipment grades incorporating a whole host of features that will keep even the most gadget-savvy driver happy.
In terms of running costs, it'll likely be the plug-in hybrid that will be the least impactful on finances. It's more expensive to purchase outright, of course, but fuel economy of up to 235mpg means you shouldn't need to trouble the petrol pumps too often, while CO2 emissions of just 29g/km will ensure that the tax bills won't stack up either. 
However, that's not to say that the petrol and diesel variants will be costly to run, either. The 1.5-litre diesel is particularly frugal, offering up to 60.8mpg and CO2 emissions of just 130g/km.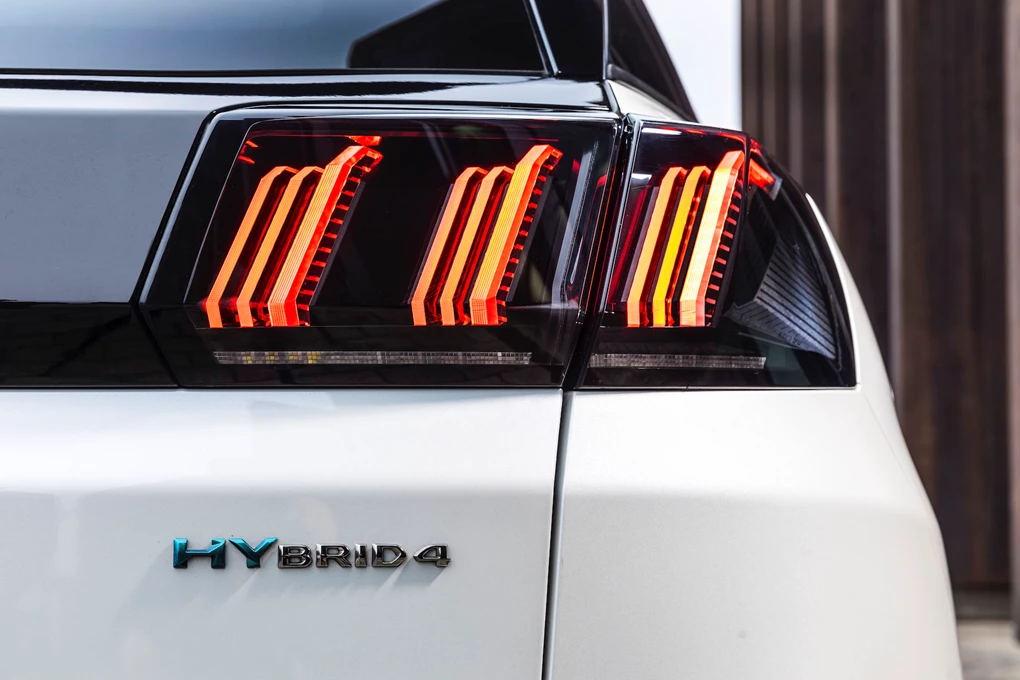 Verdict
The 3008 is a bit of a Swiss Army knife of SUVs; it's comfortable, refined and quiet yet good fun to drive around twisty roads. With a variety of efficient powertrains there's likely to be an engine setup to suit most buyers, too, while the option of a plug-in hybrid means that those who fancy trying out an electrified setup have a choice as well. 
Add to this the 3008's striking exterior design and you have a car which really does appeal on a multitude of fronts. It's one of the reasons why this Peugeot is a car to beat in the SUV segment.
Enquire on a new Peugeot 3008