Introduction
Peugeot has nicely established a decent range of models that fulfill a broad number of briefs, from the 208 supermini up to the 5008 SUV. An all-new Peugeot doesn't come around all that often, so the arrival of the new 408 is quite a big deal, and is the French firm's first new addition to its line-up in 14 years.
It's a rather bold statement of a car too, merging a large hatchback shape with strong SUV styling cues. There are some very cool details on it too, such as its frameless painted grille, along with Peugeot's trademark 'Claw' headlight design. 
The French firm is hoping the 408 will serve as a 'statement' car to get people looking and talking about the Peugeot brand, but is there more to it than just the way it looks?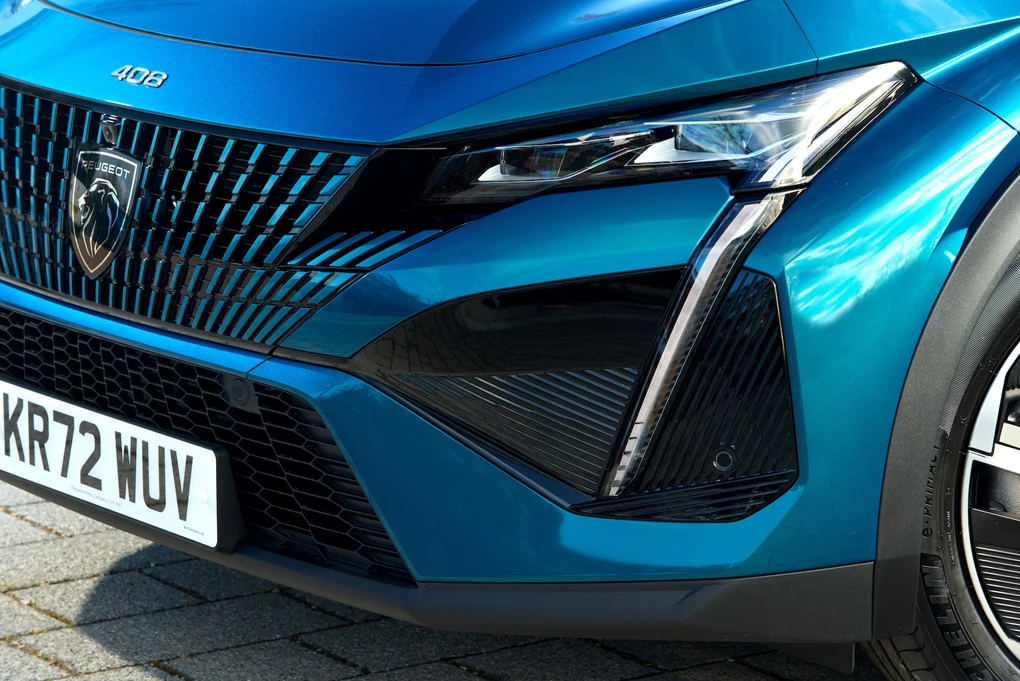 Performance
It's a fairly slim range of powertrains available on the 408, with a choice of a single petrol engine or a pair of broadly similar plug-in hybrids. 
Starting with the petrol, it's a relatively small 1.2-litre turbocharged engine producing 129bhp. Paired to an eight-speed gearbox delivering drive the front wheels (as is the case with all 408s), it takes 10.2 seconds to accelerate to 60mph, while Peugeot claims up to 48.1mpg. 
The plug-in hybrids are expected to be the most popular, though, and each uses a turbocharged 1.6-litre petrol engine (with two power levels) paired to an electric motor and 12.4kWh battery. Combined power outputs of 178bhp and 222bhp on offer. Performance is similar, with 0-60mph of 7.6 seconds. Peugeot claims an electric range of up to 40 miles, allowing for some very impressive efficiency figures if it's charged regularly.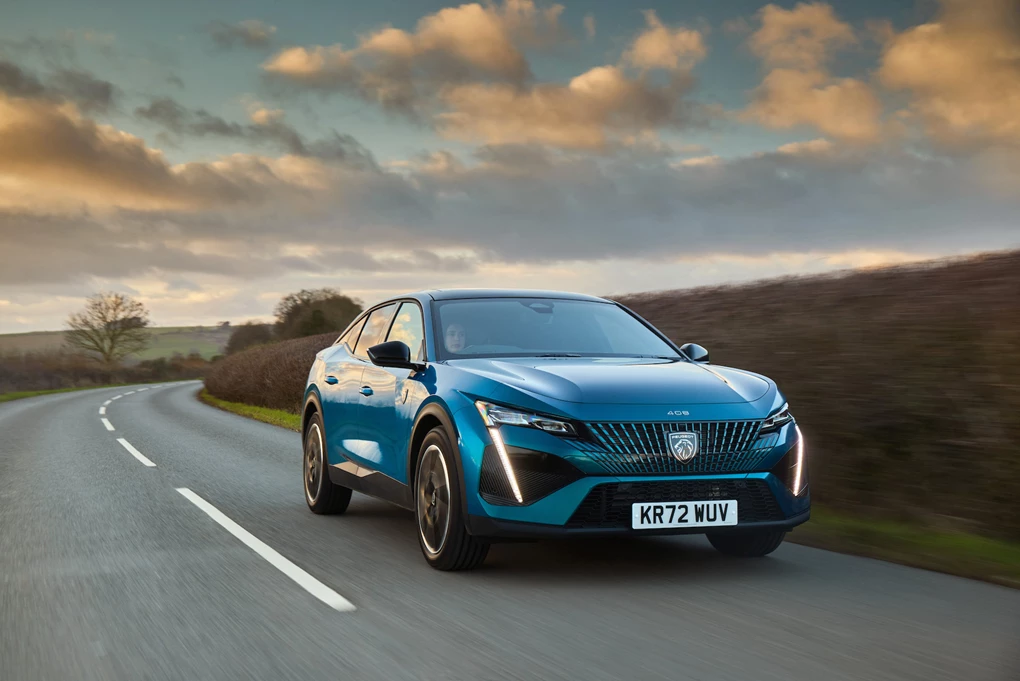 Interior 
Peugeot interiors have improved dramatically in recent years, and the 408 is certainly up there with one of the best yet from the French firm. The quality is excellent, while Peugeot's new touchscreen with physical shortcut buttons is a big improvement over its old system. But not everyone – especially taller drivers – will get on with the small steering wheel, which often obscures the view of the dials. 
Where the 408 can't be faulted, though, is when it comes to the space on offer. You might think that due to the sloping roofline, the rear passenger space is compromised, but that's not the case at all, with a great deal of room on offer back there. At 536 litres, the boot is huge too.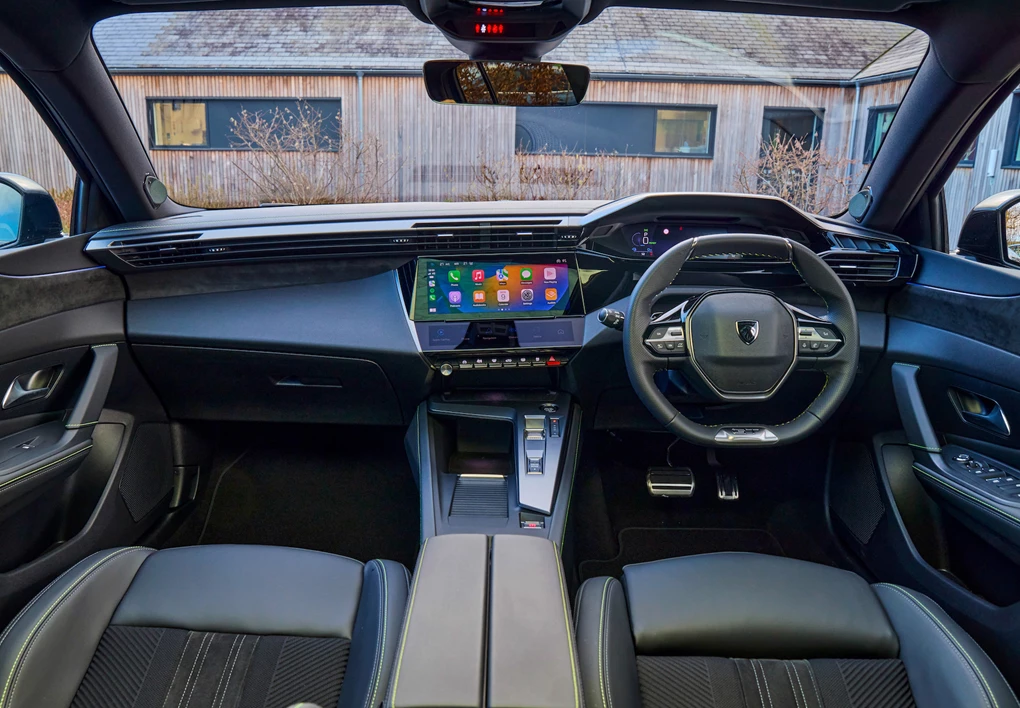 Equipment
The 408 is available in three different trim levels, with the Allure kicking off the range. Standard features are generally quite impressive, with highlights including a 10-inch touchscreen with satellite navigation and smartphone mirroring, as well as a reversing camera and 17-inch alloy wheels. 
Allure Premium takes our vote, as it adds more attractive 19-inch alloy wheels, keyless entry and blind spot monitoring, while the top-spec GT features a sportier styling kit, heated steering wheel and full matrix LED headlights.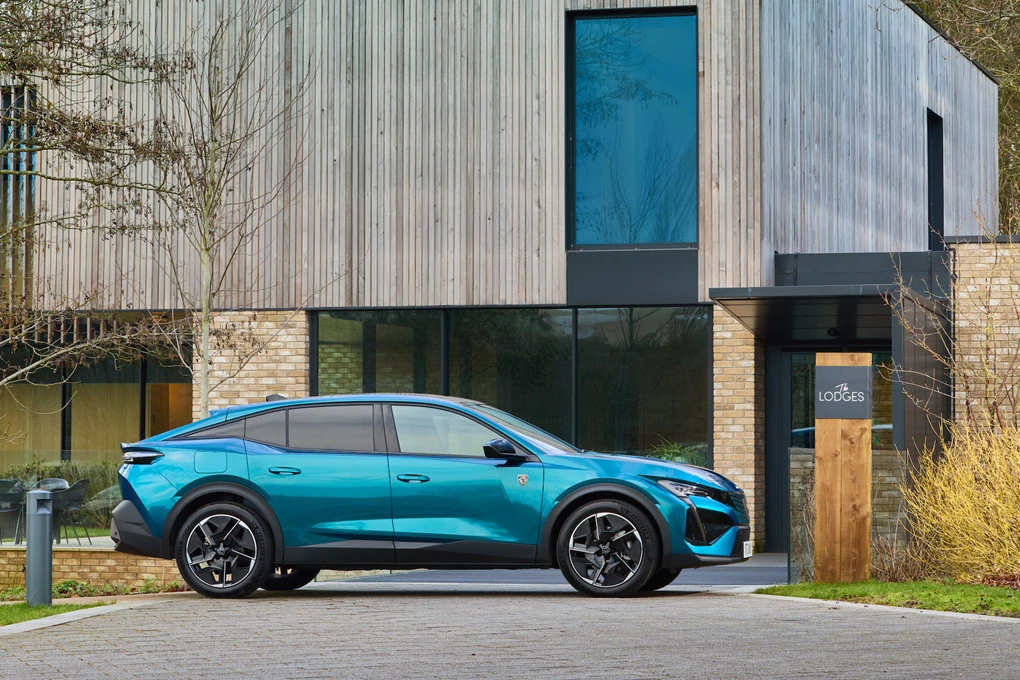 Cost
Prices for the Peugeot 408 kick off from £31,075 for the regular petrol model, which gets you a lot of car for your money. 
It's quite a step up to the plug-in hybrid model, though, as these start from only a fraction under £40,000, while the flagship model comes in at almost £45,000. Various optional extras are available on top of this, meaning it's possible to end up with a price of almost £50,000.
Verdict
The Peugeot 408 is a very welcome entry to this French firm's line-up. Bringing plenty in the way of style and quality, it's certainly a model to get people talking about Peugeot – just as the brand intended. 
It's very practical too, and would make a great family car if you're looking for something a little different to a typical SUV.
Enquire on a new Peugeot 408