Introduction
Not so long ago, your choice when it came to electric cars was fairly limited. There was Tesla, Renault, Nissan and BMW - and that was about it.
But with EU regulations forcing manufacturers to cut their fleet emissions, and with the buying public increasingly considering the switch to electric, the number of EVs coming to market is constantly growing.
Here's one of the latest – the new Peugeot e-208  – which will sit alongside sister models from elsewhere in the PSA Group umbrella, the Vauxhall Corsa-e and DS 3 Crossback E-Tense.
At the launch of the new Peugeot 208, we got the chance to get behind the wheel of an "almost production-ready" version of the equally important e-208 supermini. The car is being launched in 2020, but this brief drive was a great indicator of the new car.
While other firms build unique platforms for their EVs, the e-208 sits on the same platform as the standard petrol and diesel car. It therefore shares the same styling – including the stylish 'three-claw' headlight design and high-quality cabin. Peugeot said its customers didn't want to show off about the fact they have an EV, so save for some revised badging, there is little to separate it from the 208 when it comes to styling.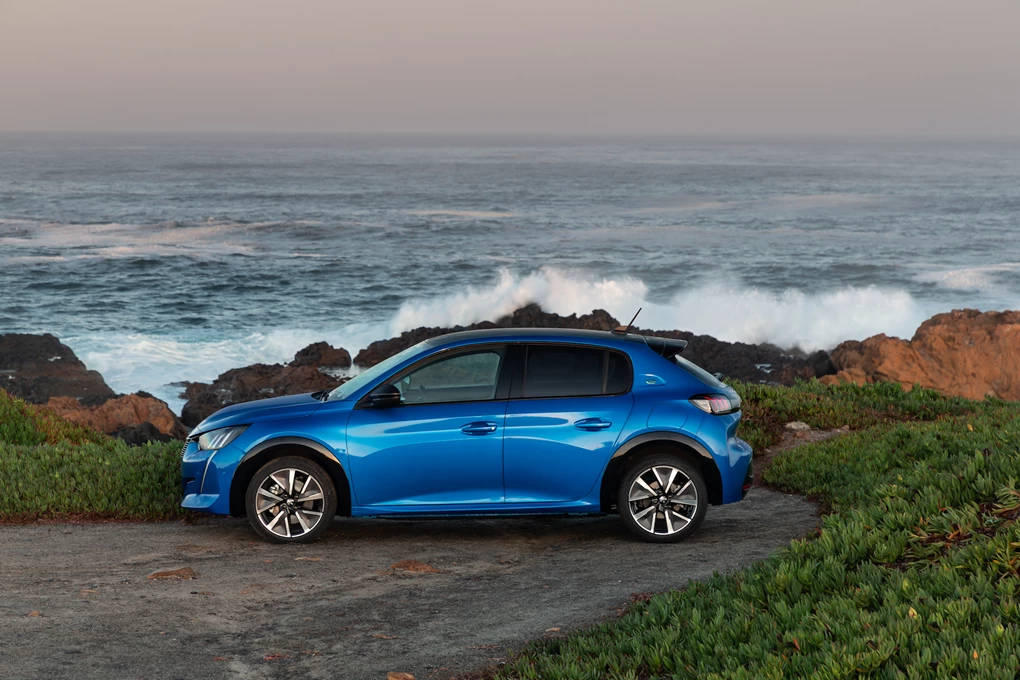 Performance
The e-208 comes with a 134bhp electric motor, which is paired to a 50kW battery that provides up to 211 miles of range. As with many EVs, the model also comes with an eight-year, 100,000-mile warranty on the battery, too.
Electric powertrains often offer similar performance – providing linear and punchy acceleration, while it comes with the usual 'eco', 'normal' and 'sport' driving modes, as well as regenerative braking. The e-208 is therefore quicker to accelerate than its petrol and diesel stablemates, with a 0-60mph time of 7.9 seconds, and a top speed capped at 93mph. It perhaps lacks the urgency of other EVs, though, noticeably lagging behind the Renault Zoe.
The e-208's fast charging times will appeal to those who tend to cover longer journeys in their car, as its 100kW fast charging capability means the batteries can be topped up in just 30 minutes.
See Available 208 deals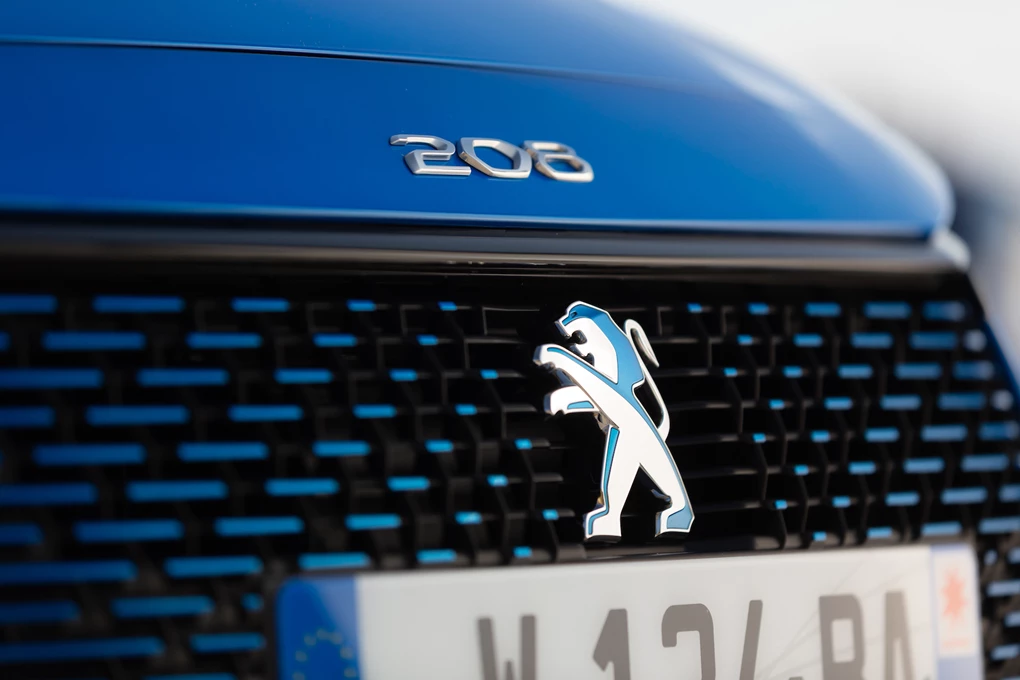 Ride and handling
Despite electrification adding an extra 310kg to the regular 208, Peugeot has cleverly positioned the batteries to be as low as possible, which equates to a low centre of gravity and therefore it remains good to drive.
Where the difference is felt is when it comes to the suspension, which has had to be stiffened to cope with the extra weight. It means the ride tends to jiggle more, which makes the drive not quite as relaxing as you might expect.
But the zippy powertrain means the e-208 is responsive out on the road, while it feels just as accomplished driving around city streets as it does on a more enjoyable open road.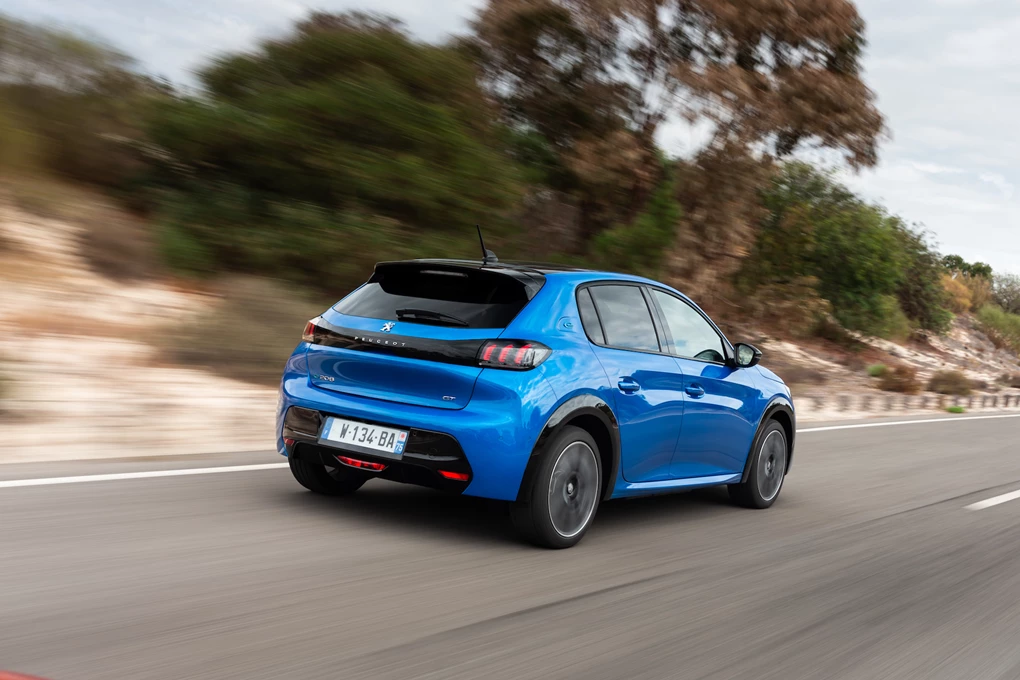 Interior and equipment
If you haven't looked inside a modern Peugeot for several years, you will almost certainly be impressed by how this French brand's interiors have been transformed over the years. Despite being one of Peugeot's smallest models, the interior quality is still superb, and Peugeot's new 3D i-Cockpit instrument binnacle is a classy touch that you won't find in any rivals.
Space is at a premium, though, particularly for rear passengers, so the e-208 will not be particularly useful as a family car. Though amazingly the e-208 is just as spacious as the regular model, which is a superb achievement, and many other firms could learn a lesson from.
The e-208 is offered with a good range of trim levels. Starting with the entry-level Active model, the e-208 comes with LED daytime running lights, pre-heating functionality and autonomous emergency braking. The Allure grade adds 16-inch alloy wheels, the aforementioned i-Cockpit system, full LED rear lights and leather-effect upholstery.
Stylish GT-Line models add a reversing camera, LED headlights, ambient interior lighting and a gloss black roof, among other styling cues, while the flagship GT is laden with kit. Just a few highlights include self-parking functionality, heated seats, a 10-inch touchscreen and adaptive cruise control.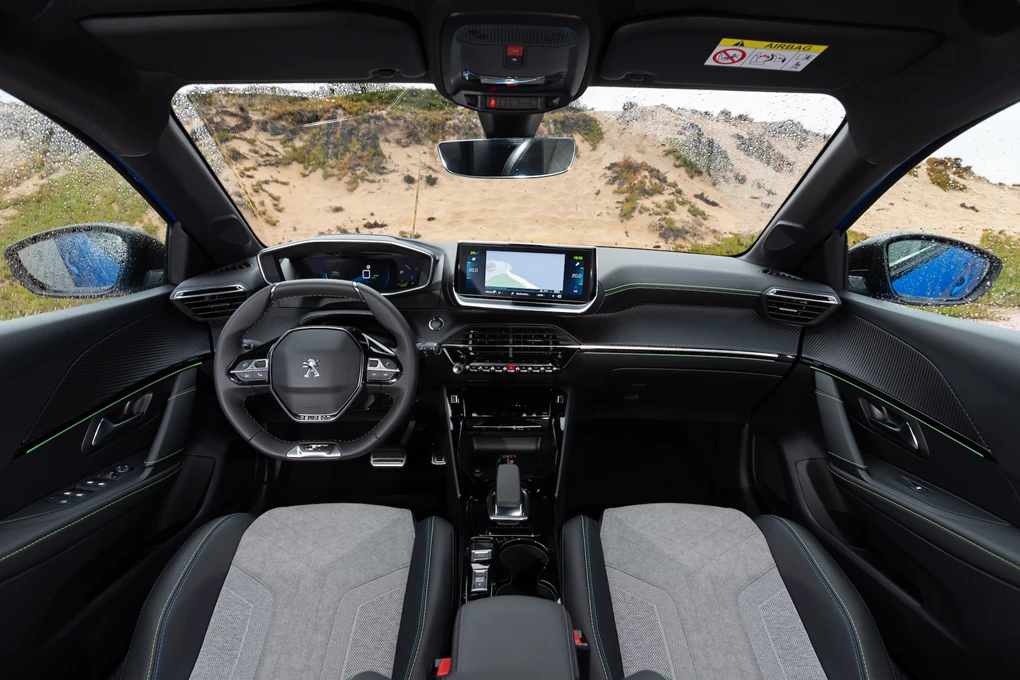 Cost
Electric models always cost more than the petrol and diesel cars they share their platforms with, and that's true with the e-208. It starts from a quite pricey £25,050, which is inclusive of the £3,500 plug-in car grant. That's a lot of money for a car of this size, although it will still be one of the more affordable EVs on sale.
While Peugeot says that over three years it will end up costing the same as a petrol and diesel model, when you factor in running costs, the EV costs around £7,000 more than its similar petrol counterpart to buy initially, which is a hefty extra. Standard equipment could also be more generous, too.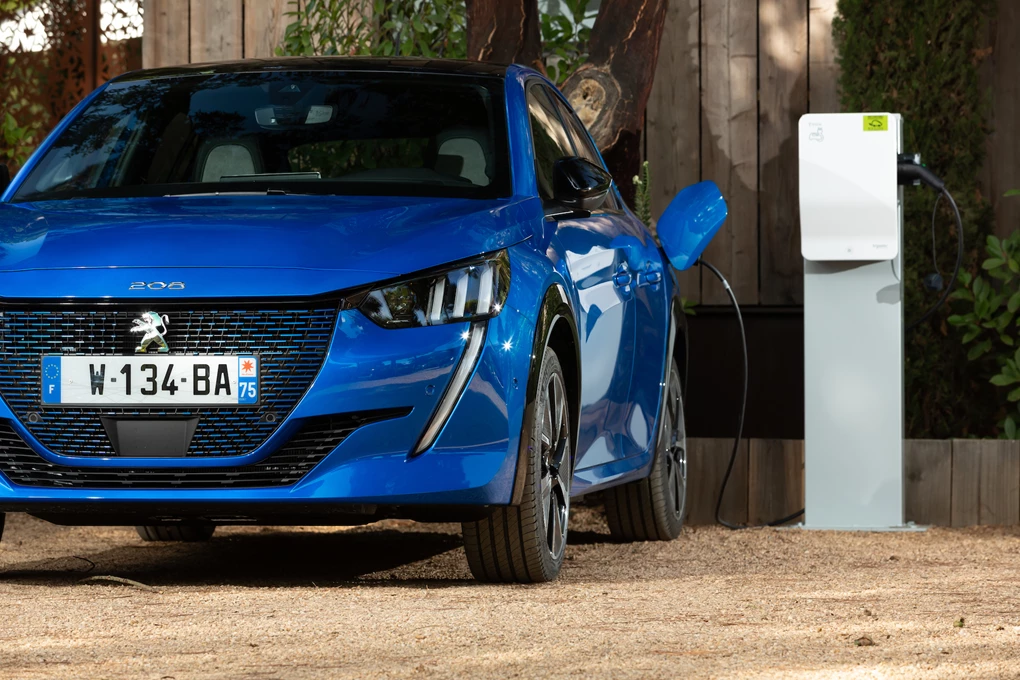 Verdict
The decision at Peugeot to offer EVs of existing models is a fantastic step forward, which should help to normalise EVs and make the choice to go electric easier for consumers. We just hope buyers aren't shocked at the initial extra offset for the electric offering, which could hinder sales.
After this brief drive, it's clear that the e-208 is not perfect, but it's a superb first effort for Peugeot's first true EV, with an impressive powertrain and glamourous looks helping to cement its place as one of the more appealing electric cars available.