Introduction
Land Rover is well-known for producing high-end, but gas-guzzling, SUVs that are seen as excellent pieces of British craftsmanship for the world to enjoy.
But, as with every other brand, the British marque must move with the times, as motoring edges towards electric power rather than fossil fuels.
So to introduce itself onto the electrified vehicle market, Land Rover has chosen the flagship Range Rover to bring in a new powertrain, which it hopes will keep its high-end option relevant in the ever-changing motoring environment.
We get behind the wheel to see what it's like.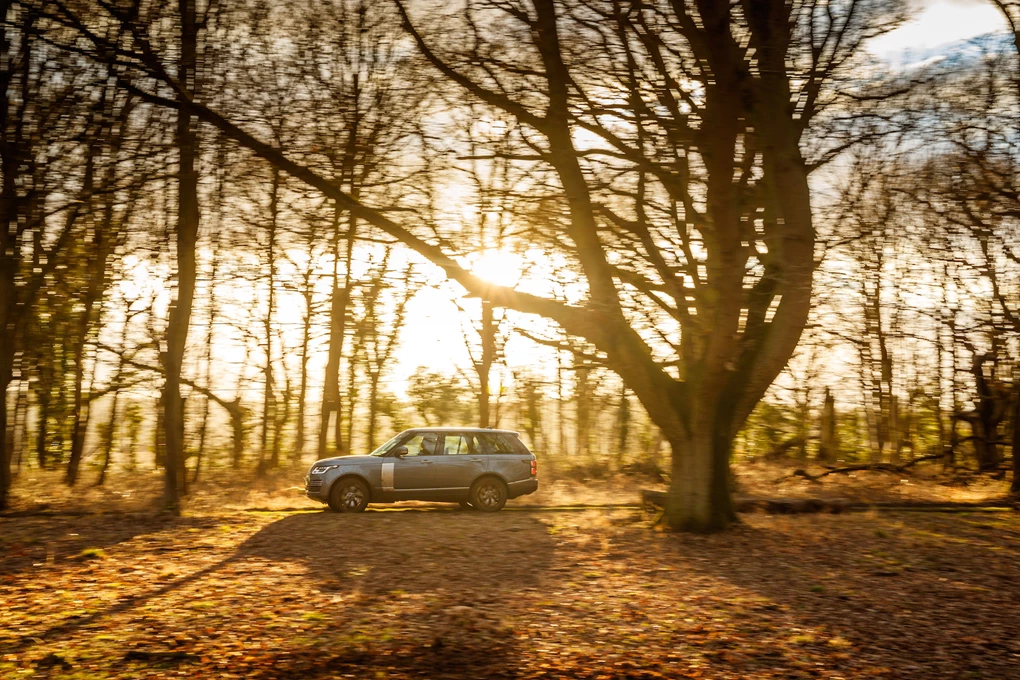 Performance
The big difference over the normal version of the Range Rover is what's under the bonnet and the P400e petrol-hybrid system is a step towards a cleaner future for the British brand. The manufacturer's first plug-in powertrain, which is also fitted to the Range Rover Sport PHEV, comprises of a 2.0-litre, 296bhp petrol engine and an 85kW electric motor that combine to develop 399bhp and 640Nm of torque.
Paired to an eight-speed transmission and four-wheel drive, the P400e can take the Range Rover from 0-60mph in 6.6 seconds and go on to a top speed of 137mph. To add to that, it has a zero-emission range of 30 miles, with drivers able to use pure electric power at speeds up to 81mph. That electric limit is more than enough for cruising around town, and when switching from petrol to battery power, the transition is seamless and you sometimes can't tell it has happened.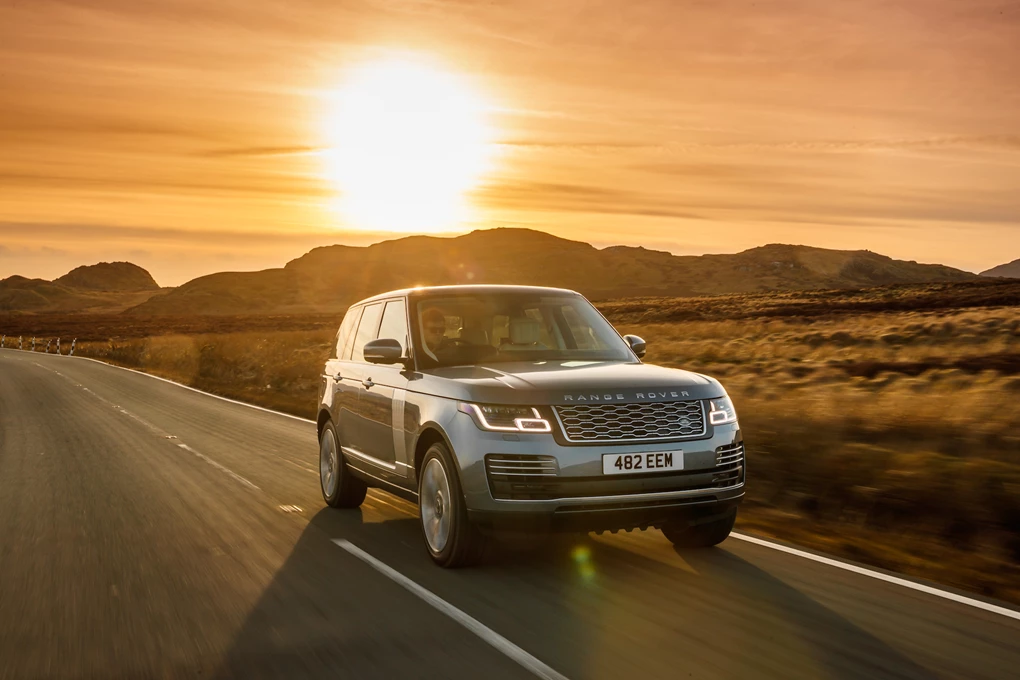 Ride & Handling
Land Rover built the Range Rover to be comfortable and stable at cruising speed, and the company has done the same with the PHEV version. With air suspension installed, the PHEV soaks up and all bumps the British road network has to throw at it, and the brilliance doesn't stop there. Land Rover has engineered the Range Rover to hide its considerable size excellently while you're driving it and it feels much smaller than it actually is.
With the addition of the heavy hybrid technology, the PHEV doesn't feel as responsive or as agile as its fuel-powered stablemates – meaning it can't be flung around as easily. The petrol engine can also sound quite strained under harsher acceleration. This version of the Range Rover is definitely set up for the urban environment then, as when you get into town it floats around with little to no fuss.
See Available Range Rover deals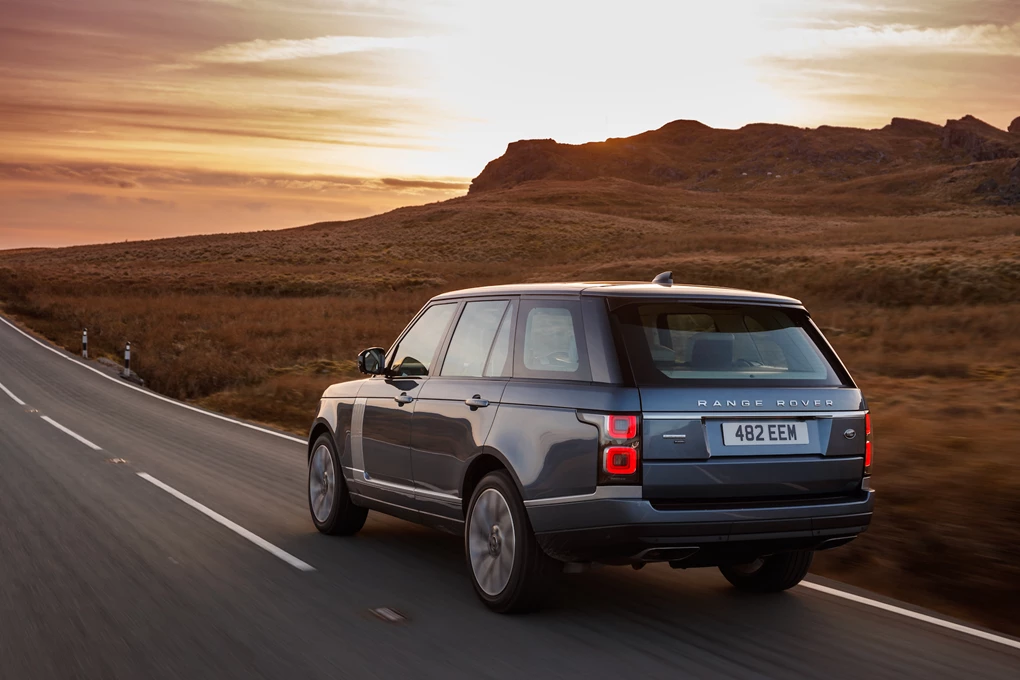 Interior & Equipment
The Range Rover is renowned for being well-finished and the PHEV is no exception. The interior layout is changed for this new version though, as Land Rover has taken away most of the conventional buttons and replaced them with a dual-touchscreen infotainment setup – with only a couple of dials used for additional controls. This makes it feel much more modern inside and bang up to date.
It's no secret that the Range Rover is quite a big car, so interior space is up there with the best. Taller passengers won't be struggling for head or legroom, while storage space is also excellent – although it has been reduced compared to the standard offering due to the additional electrical equipment. The 802-litre load space is still more than big enough though, with customers having up to 1,843 litres with all the seats folded down.
Available in three specifications – Vogue, Vogue SE and Autobiography – the PHEV comes as standard with 20-inch alloy wheels, Matrix LED headlights and daytime running lights, three-zone climate control, perforated leather seats, keyless entry, heated leather steering wheel, dual-touchscreen infotainment system, digital instrument display, Meridian sound system and rear-view camera.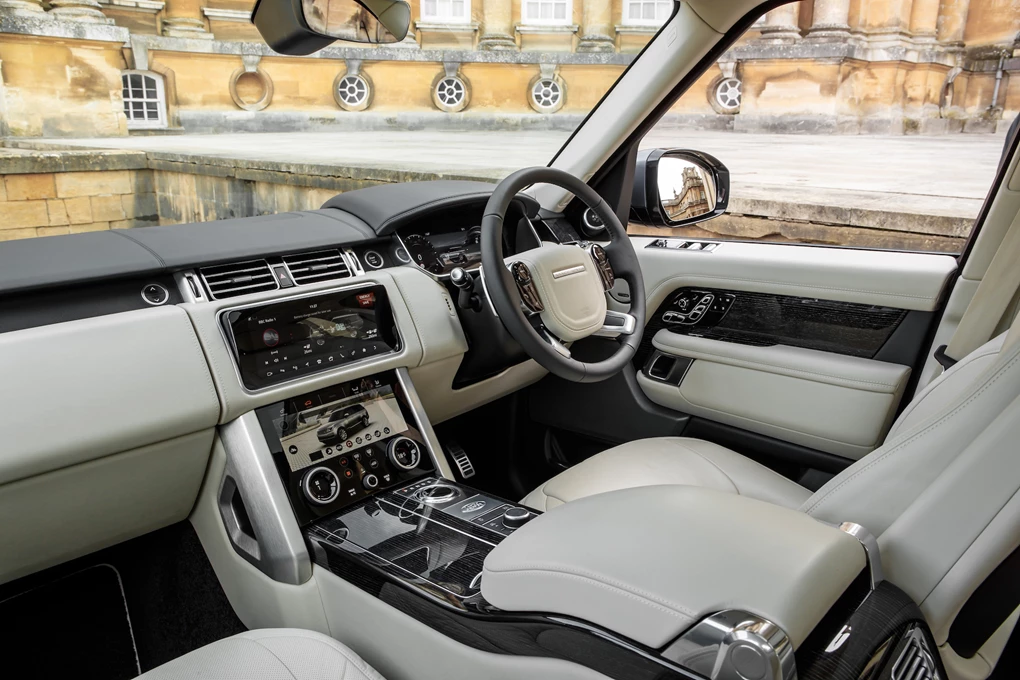 Cost
There's no hiding the fact that the Range Rover is an expensive model, and when in P400e plug-in guise, prices start from £89,300 – although you do get a lot of car for that price. For the mid-level Vogue SE it's priced from £95,800 – while the top-end Autobiography has an initial price of £108,675.
The main draw of the P400e is the supposed reduced running costs, and Land Rover claims the P400e can achieve 101mpg and emit just 64g/km CO2 – but when the battery is discharged, don't expect the petrol engine to get anywhere near that fuel usage figure.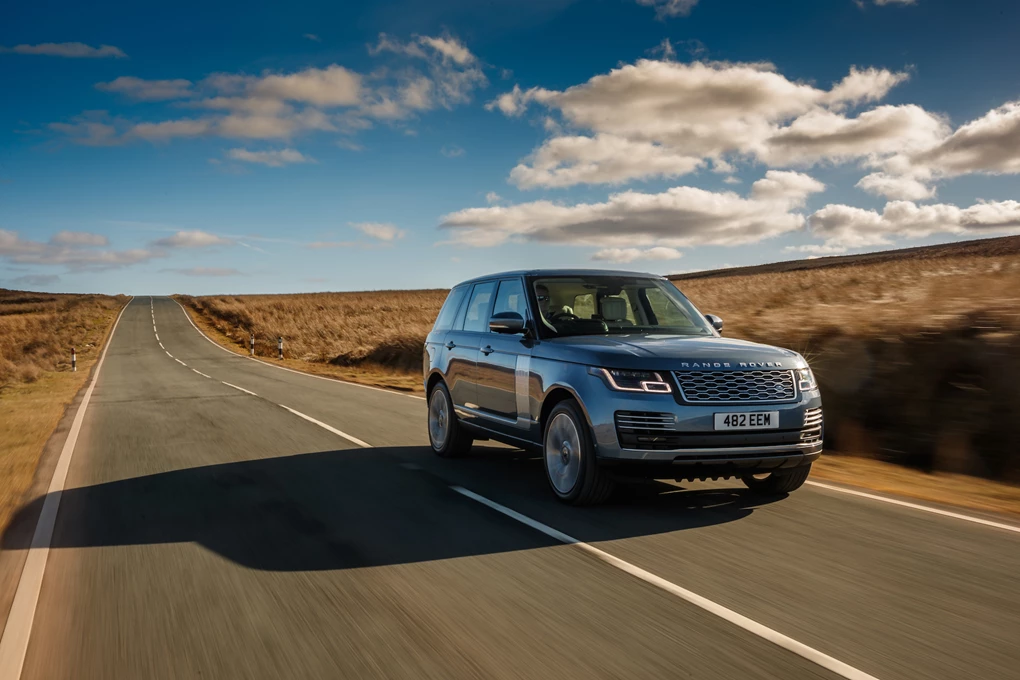 Verdict
With this update that introduced the plug-in powertrain, the Range Rover is now up to date and will be for some time, thanks to the newly-configured interior and more efficient power unit. Despite it not being as agile as its fuel-powered partners, the PHEV is still great to drive and comes with the same great level of specification and finish the model is known for. We'd suggest going for the PHEV if you have a consistent place to charge the battery and use it around town, as fuel-powered options still make more sense for going out on longer journeys.