Introduction
The Renault Zoe has been one of the leading electric cars on the market for some time now, as its cheap outlay and perfect dimensions for urban driving make it stand out.
With an attainable range in excess of 180 miles, you don't even need to charge it up every night either.
But as more brand's get on the EV bandwagon, the Zoe has more rivals to contend with – such as the upcoming Peugeot e-208 and Honda e will prove to be, as well as more established rivals like the Nissan Leaf and Hyundai's Ioniq and Kona Electric options.
We get behind the wheel of Zoe to see whether the city car makes EV driving easier than people might think…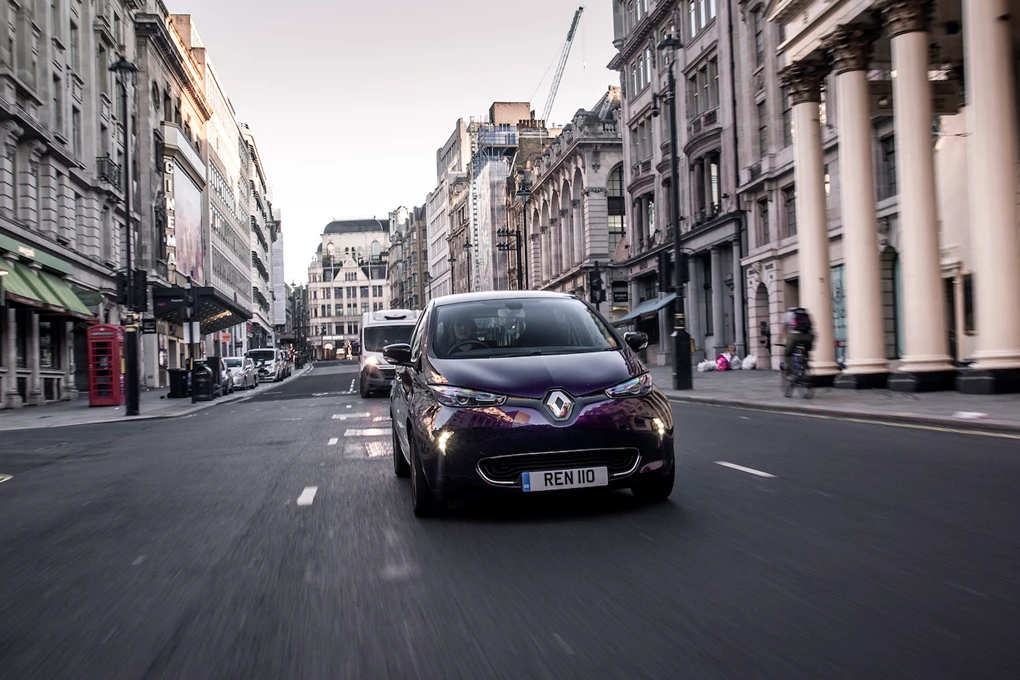 Performance
We got behind the wheel of the R90 version, which has since been replaced by the more powerful R110 electric motor. The motor is paired to the Z.E.40 lithium-ion battery pack, which offers 40kWh of power, with the powertrain developing 91bhp and 220Nm of torque. That allows the Zoe to get from 0-60mph in 13.3mph and up to a top speed of just 84mph.
Although that may be slower than most conventional models, the instant torque available means getting up to city speeds takes no time at all and it's not like many Zoe drivers will be taking their vehicle onto larger roads very often anyway. With the updated R110 on board, the top speed stays the same, but acceleration to 60mph is cut to 11.7 seconds.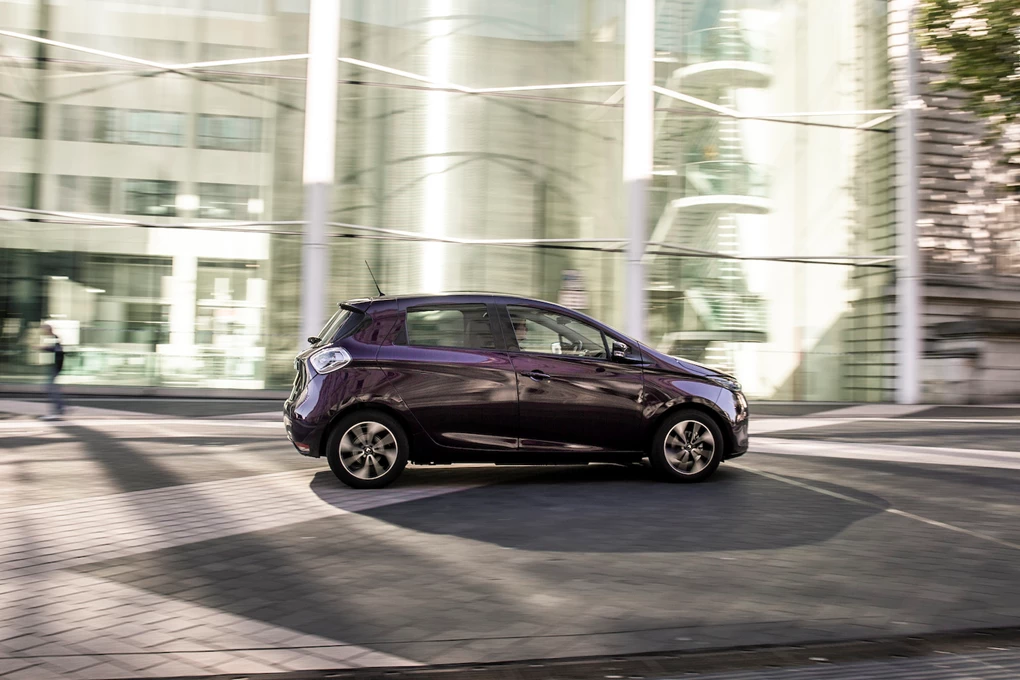 Ride & Handling
As the Zoe is quite tall, you can expect it to lean a fair bit when going through a corner at a faster rate of knots and the steering can be quite vague at times. The regenerative brakes that help to recover kinetic energy for the battery can also be quite sharp and they need getting used to.
But all that aside, the Zoe is perfectly suited for urban driving, as the high seating position and compact dimensions make getting in and around traffic and smaller streets very easy indeed. Parking in the Zoe is a doddle too, while ride comfort is rather excellent as well. Along with the instant torque from the battery and motor, you won't be floundering at the lights either.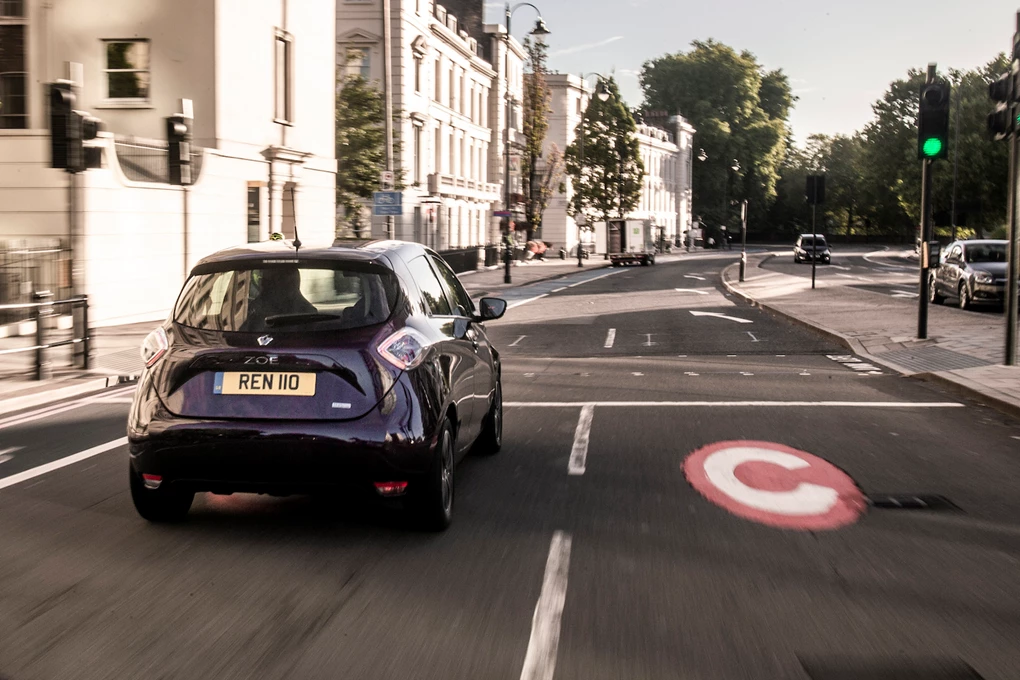 Interior & Equipment
Although the exterior may look rather sharp, with the interior there are quite a few scratchy plastics to be found throughout and it doesn't give off the same quality finish as rivals, like the Hyundai Ioniq. Space, though, is not in short supply, as adults will be able to sit in comfort in the back seats on most occasions. The boot is 338 litres in size, which is smaller than models such as the Nissan Leaf and Hyundai Ioniq, although folding down the rear seats will offer access to 1,225 litres of room.
Currently offered in two trim levels – Dynamique Nav and S Edition – the Zoe does come with plenty of kit as standard. Features such as a seven-inch infotainment touchscreen with satellite navigation and Bluetooth, 16-inch alloy wheels, rear parking sensors, leather steering wheel, black upholstery, automatic headlights and wipers, electric folding mirrors and start/stop all come with the Zoe in this spec.
When going for the S Edition option, Renault adds 17-inch dark alloys, a Bose surround sound system for the infotainment system, a rear view camera and part leather upholstery. There are also purple and blue interior trim options to add a bit more colour to the cabin.
See Avialable ZOE deals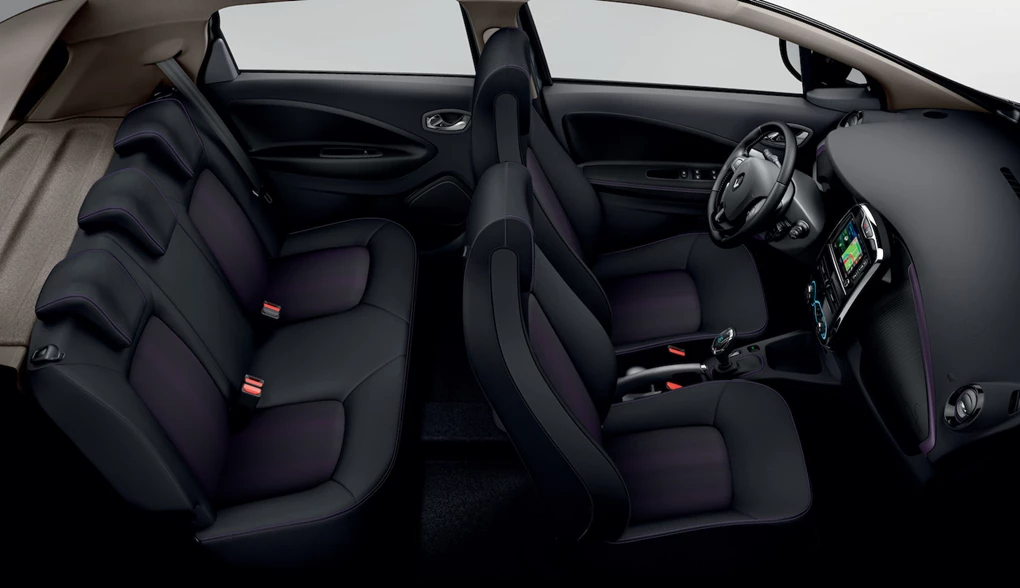 Cost
Prices for the Zoe start from £21,220 which gets you the Dynamique Nav option with the R110 motor. But customers do have to consider they need to hire the battery from Renault and pay a £59 monthly fee at that price. Otherwise, the customer needs to buy the battery outright, pushing the starting price up to £27,820. But to help with initial costs, the government's £3,500 plug-in grant to bring costs down.
With no need to fuel, running costs are kept to a minimum and with every Zoe, Renault provides a wall box that can be installed at your home and can charge the battery from flat to full in under eight hours.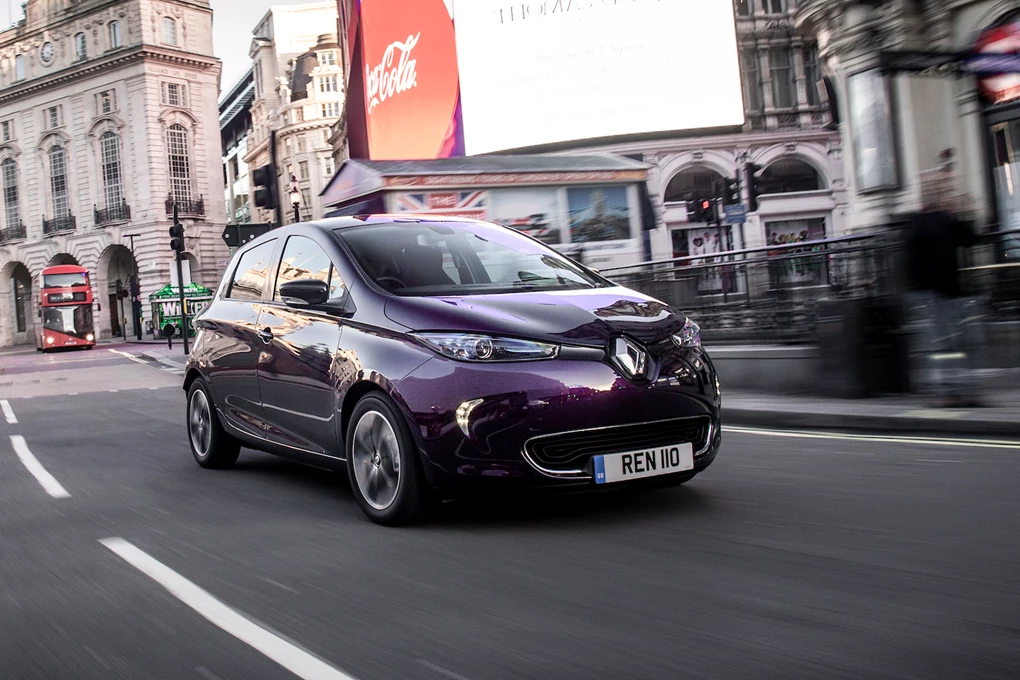 Verdict
With electric vehicles becoming more suited and more readily available, the Renault Zoe continues to be one of the better options around. Some of its rivals may come with a better overall finish and make sense out on the open road, but the Zoe is perfect for urban drivers thanks to its excellent range and practical interior. Having been around since 2012, expect a new version in the next couple of years, but for now, the Zoe should be on your list for an electric vehicle.